Feel ALIVE with New Spring & Summer Menswear!
Tees
There's nothing like a trip down memory lane to spark your #Mojoe, so the Psychedelic Tee makes a wonderful choice this spring. The bold graphic tee is reminiscent of the groovy 70's, with elements of flower power and nostalgic surf. Bright, unique, and impactful, this is sure to make a great addition to your wardrobe.
For the rockers and the rollers, the Rock Guitar Tee creates some serious statement style that's perfect as a bold underlayer or on its own. Throw on your favourite pair of jeans and a jacket and you have a tee that matches your personality and shouts about your own unique style.
---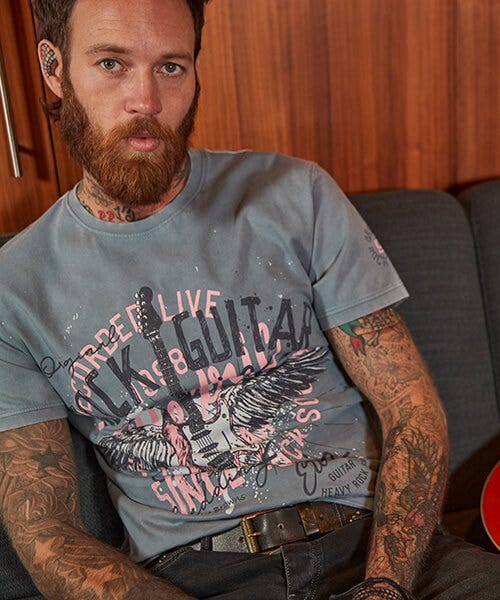 ---
Shirts
---
The super versatile Chilled Out Grandad Shirt is a Joe Browns essential for any man's wardrobe this season. The light blue colour and collarless style make this super easy to work into a seamless outfit, but it's still packed with personality. The contrast trims on the cuffs, jet pocket and printed lining and mixed buttons create a statement piece that can be styled however you like to feel remarkable every time you select it from your wardrobe.
For the bold boys, be the life of the party in the Dirty Joe's Shirt. With bright colour and neon signs galore, celebrate the good times and show off your unique style. Designed in a super relaxed style, you can be sure it'll make an impact and show you're ready to get the party started.
---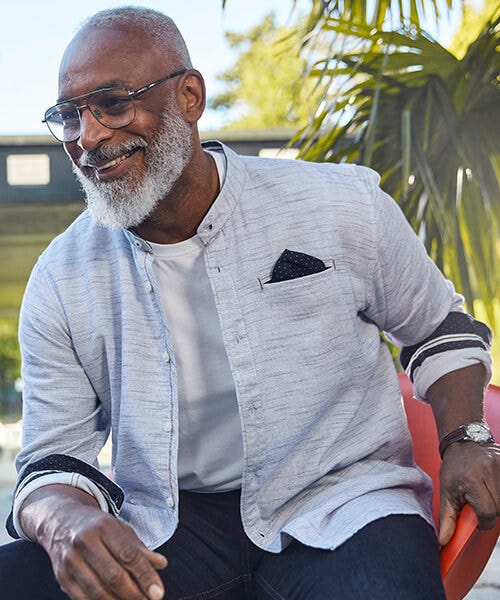 ---
Knitwear
---
Allude to your vibrant personality in the Fun and Fresh Knit in a drop-dead dapper shade of aqua. In a fisherman knit style, this jumper is a wonderful layering piece for a cool spring afternoons. Woven from three different colours of yarn, these funky spring colours will refresh your wardrobe and style in the most remarkable way.
The cricket-inspired Cut Above Cardigan is a top seller this season, so take a goosey gander at all of the funky details we've packed into this piece. From the bold stripe details on the cuffs to the cable knit pattern, down to the shawl collar and statement mixed buttons, this layering piece is the perfect head turner to feel smart and sensational.
---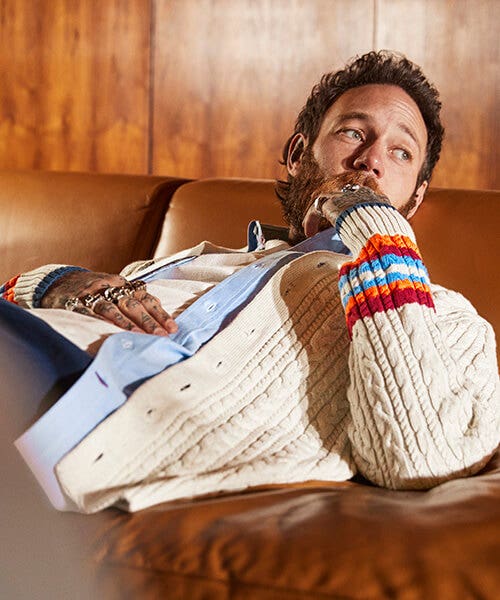 ---
Occasionwear
---
Be a sight for sore eyes in our dapper collection of men's occasionwear. Our Smarten Up Summer Blazer promises a strong, smart style for spring and summer. The premium linen blend and textured finish looks cracking while keeping you cool. Stand out cream buttons and contrast piping detailing maintain a wonderfully sleek demeanour no matter whether you're cracking Dad jokes or tearing up the dance floor!
If you're ditching the blazer in favour of a smart and sophisticated waistcoat in the height of summer, our Cracking Combination Waistcoat keeps you sleek and stand-out. Made using three different fabrics, this striking waistcoat has oodles of detailing that surprises you with new detail every time you don it. With mix and match buttons and a contrast lining on the back panel, you'll surely be the life of the party.
---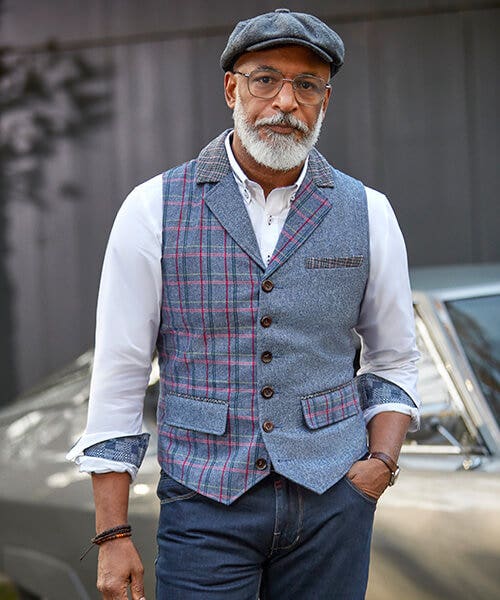 ---
Jackets
---
A jacket is an essential item that'll carry you though the seasons in effortless Joe Browns style. Our top pick to spark your #Mojoe are the striking Style it Up Jacket - an updated, best-selling design from last year. In attractive aqua tones, this Aztec-inspired pattern is a dreamy eye-catching piece thanks to its smart collar and practical, light jacquard blanket-weave. This promises a stand-out style that'll keep you warm on the cold days and cooler when the sun beams down.
If patchwork is playing on your mind, our One of a Kind Jacket is the truly unique, stylish jacket you've been looking for. Compromising of exquisite tailoring, heavy canvas fabric and statement patchwork panels throughout, you can expect to turn heads all day long. That's not even the half of it – why not find out every inch of the detailing all for yourself?
---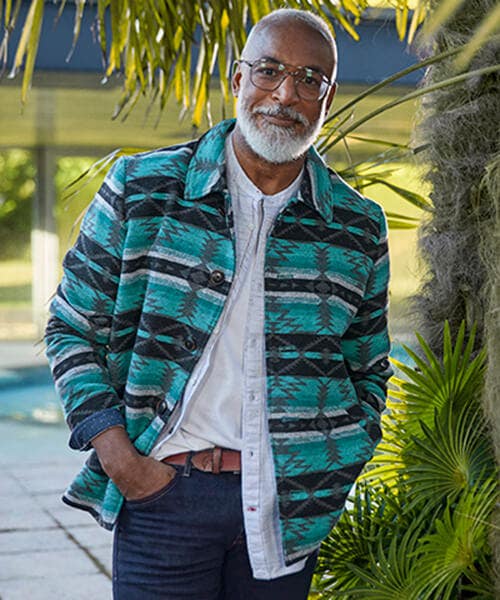 ---
Have we inspired you to kick-start your spring wardrobe? The fast-approaching warmer seasons are going to be nothing short of absolutely belting – so you'd best have a wardrobe to match. Feel alive this spring with a new Joe Browns collection.
Don't forget to keep visiting our inspiration page for your daily dose of style guides, the hottest trends and new collections! We always enjoy having you here, so stay in touch with us on Facebook and Instagram!
Scroll to top