Come Behind the Scenes of Our High Summer Photoshoot!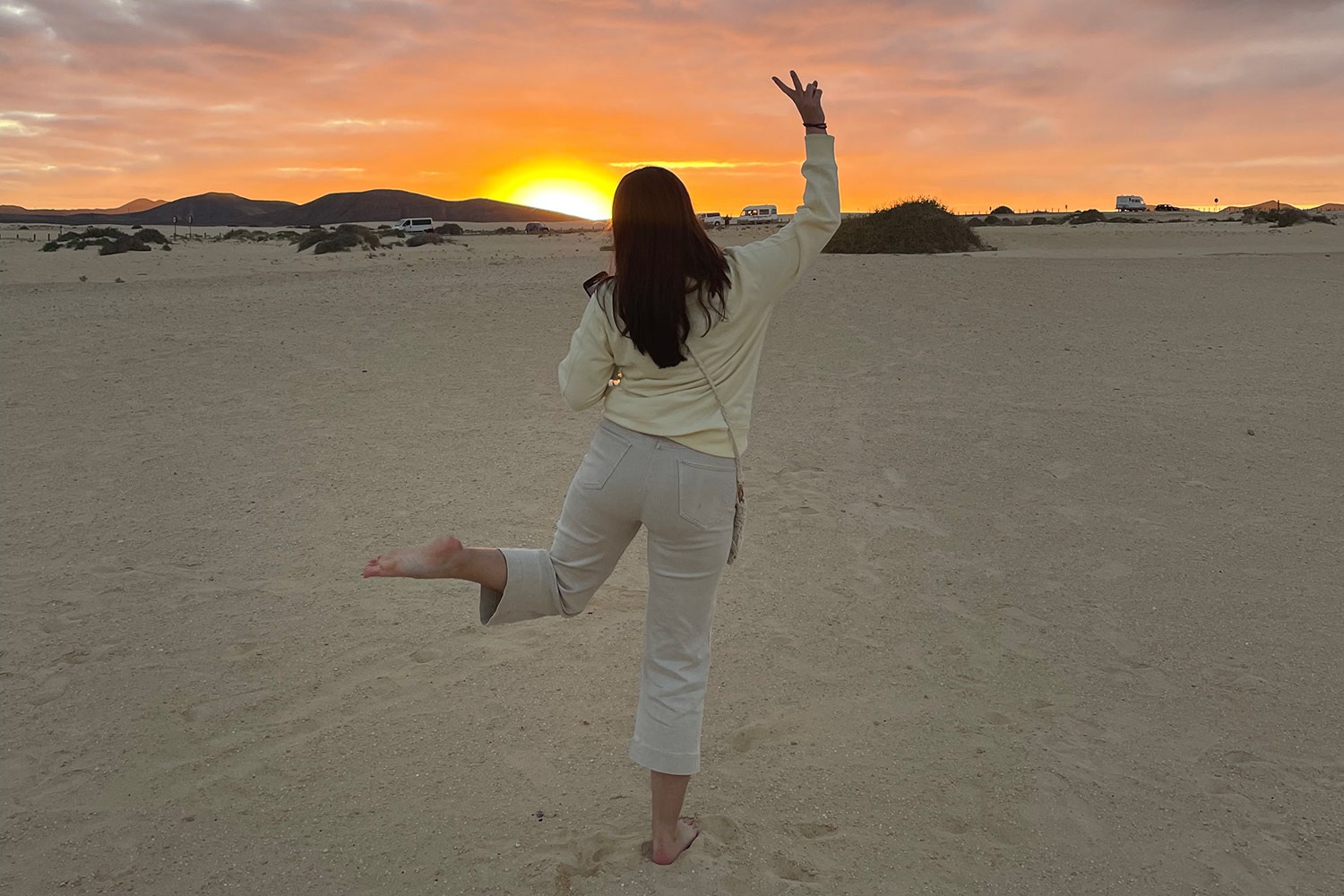 Our High Summer range has launched and we want to give you a behind-the-scenes look into how the magic happens! We jetted off to Fuerteventura in mid-February to leave the rainy British weather behind and embrace some winter sun. We had a jam-packed week scheduled so here's what went down…
Day 1:
After arriving mid-afternoon the day before, we were ready to put pedal to the metal for our first day of shooting. We packed up our retro campervan which ran as our trusty chariot, wardrobe, dressing room and snack station for the week and headed to the sand dunes.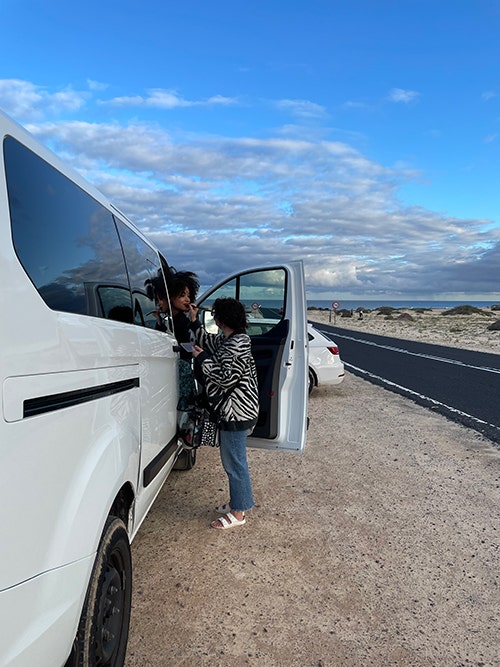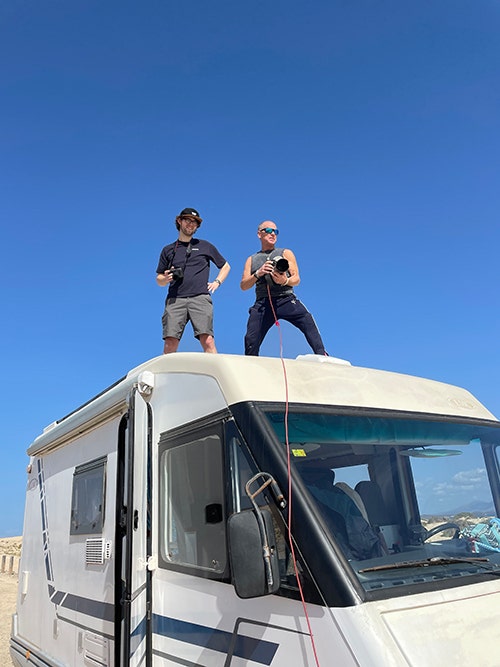 The sun was shining and everyone was on a high after smashing through the first few looks with our gorgeous models, Karen and Aline. Not too bad for a Monday morning right?! Although there was soon a bump in the road when we lost our silver moon earrings amongst the sand dunes not once… but TWICE! Our Marketing Director, Tracey, used her eagle eye to spot the shimmers of silver in the sand and managed to find them after we'd been searching for about half an hour. Phew!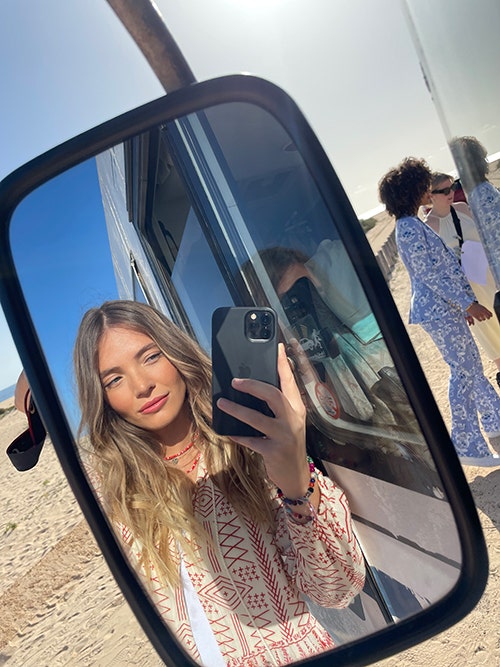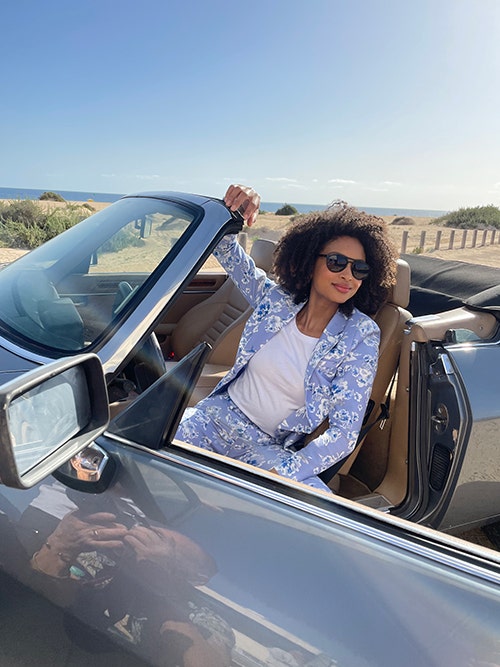 We then piled into the van and made the quick journey back to the apartments for a speedy lunch. The temperature had shot up even more in the afternoon so we switched to swimwear and made use of our sun trap pool to shoot in for the rest of the day.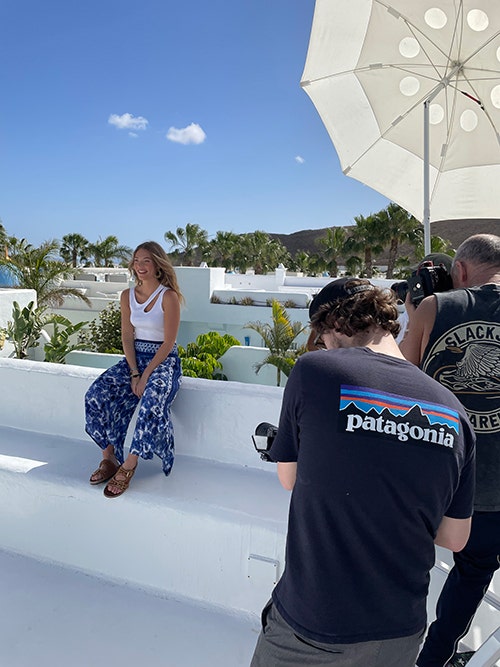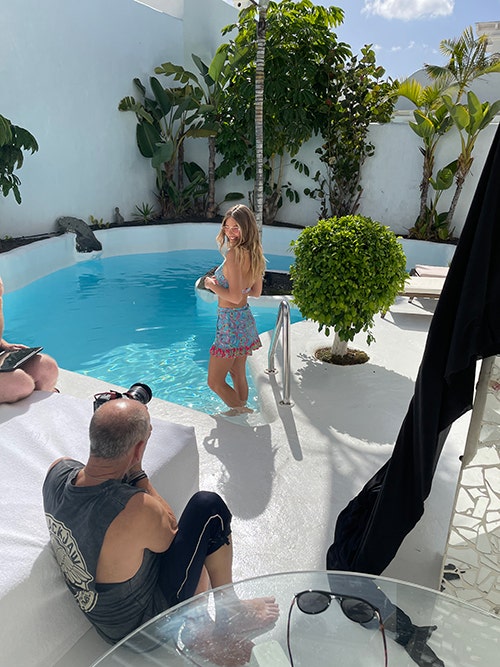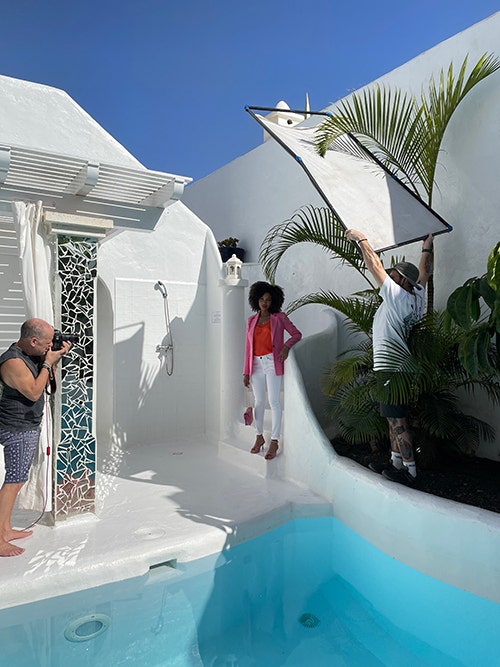 Day 2:
A small surf town called Carralejo was where we began shooting today. It had an effortlessly cool vibe to it with laid-back cafes, boho shops and street art. Not to mention some furry friends that we made on the way!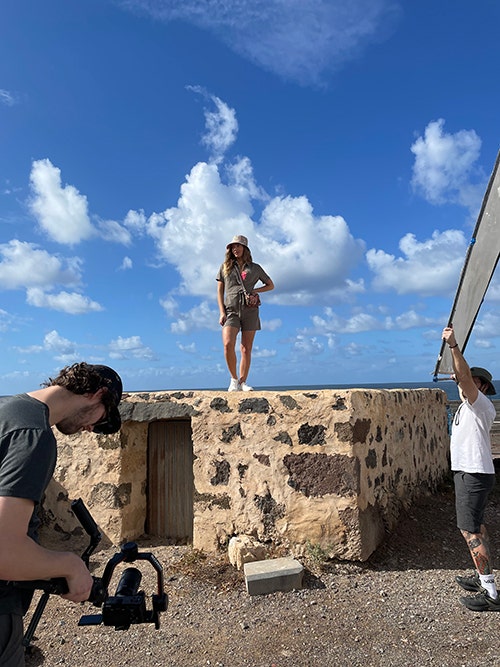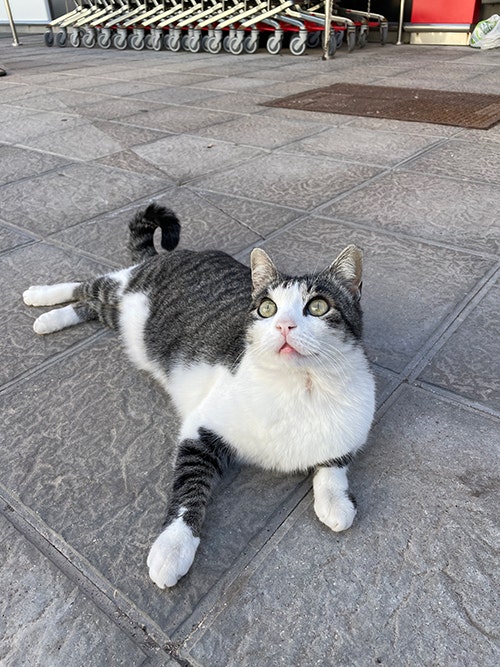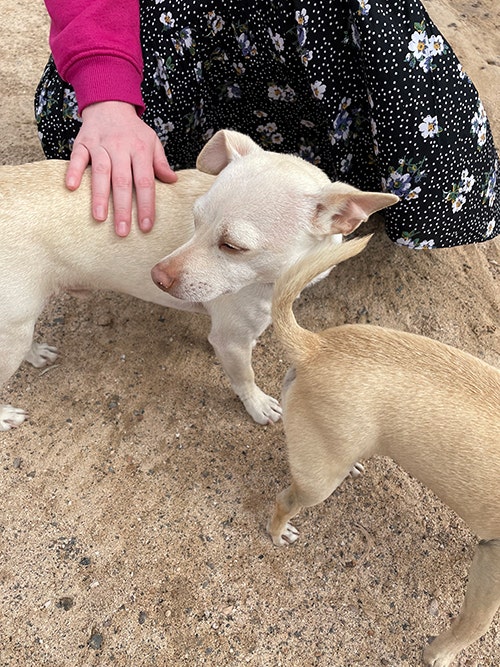 After we'd spent the morning shooting in the town, we made the short journey from the top of the hill down towards the sea. In true Joe Browns style, the weather had taken a turn so we had to think on our feet. Believe it or not, it was pretty cloudy so whenever we saw a break in the clouds it was all hands on deck to get the beach shot. Kev, our photographer, is a seasoned pro so of course the shots came out amazing.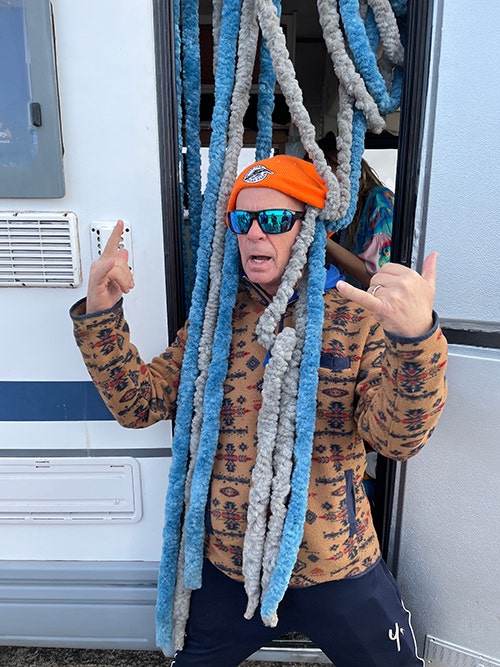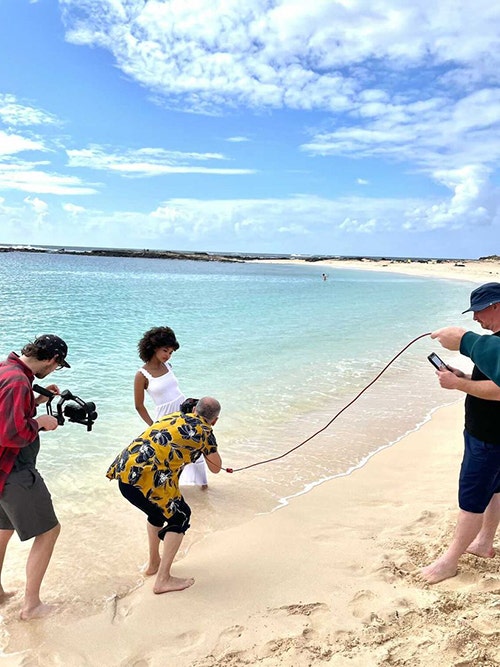 We had a later lunch after powering through some shots on the beach and as we did, the heavens opened and we were struck with a rain storm. Not what you'd expect for a summer shoot abroad! We took shelter in a local seafood restaurant and kept our fingers crossed that it would soon pass. Our prayers were answered and it did eventually clear up for us to shoot our brand-new Ibiza range during sunset. Looking closely, you can see the raging storm cloud brewing in the background and all the crew trying to keep warm when it was practically blowing a gale…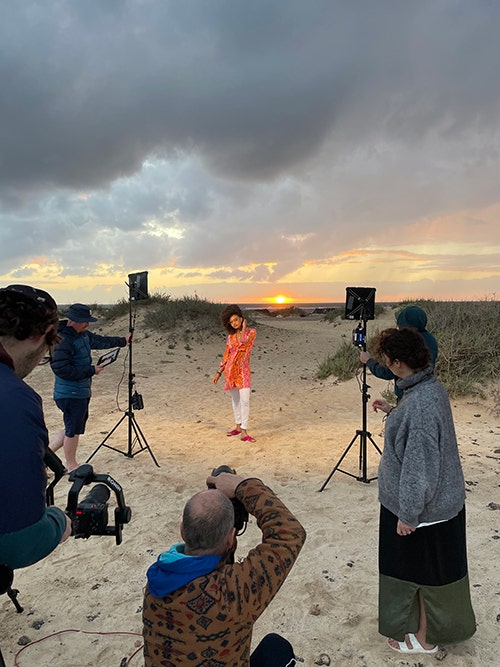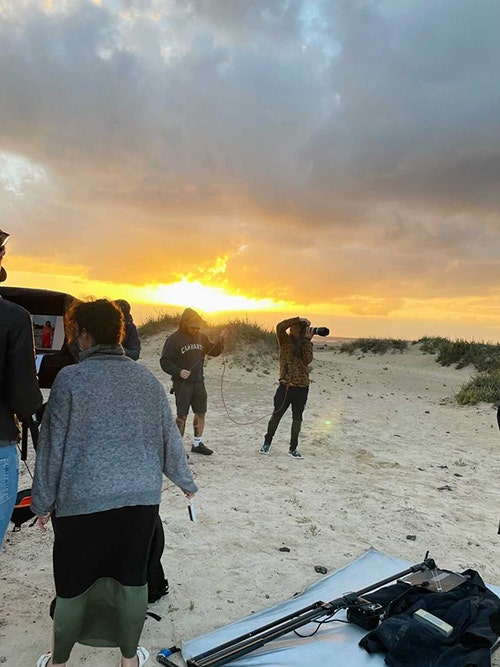 Day 3:
We spent the morning packing up the van then headed to a coastal fishing town called El Cotillo to shoot. We were greeted with blue skies, cobbled streets and impressive views of the fierce waves – such a beautiful location. In and amongst shooting, I managed to capture some product shots to add to our bank of content. Then we broke for lunch and met our male models who would be joining us for the rest of the day.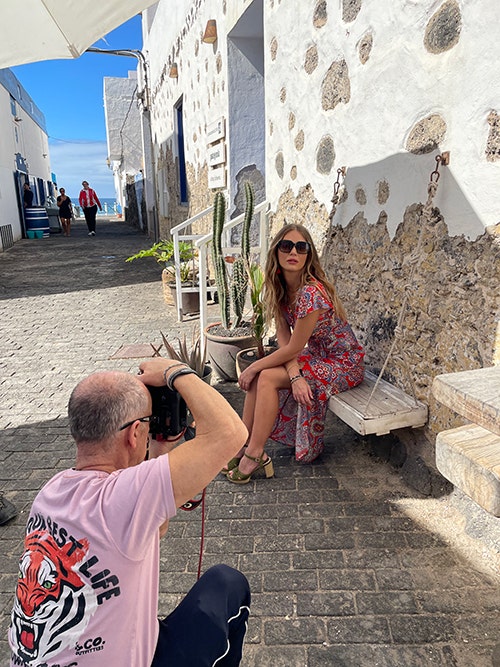 After lunch, we went back to our apartments to shoot occasionwear with both our male and female models up on the terrace. As the sun started to set we were struck with a massive stroke of luck of a stunning sunset. We quickly packed up the gear and headed to the beach to get our last few shots of the day.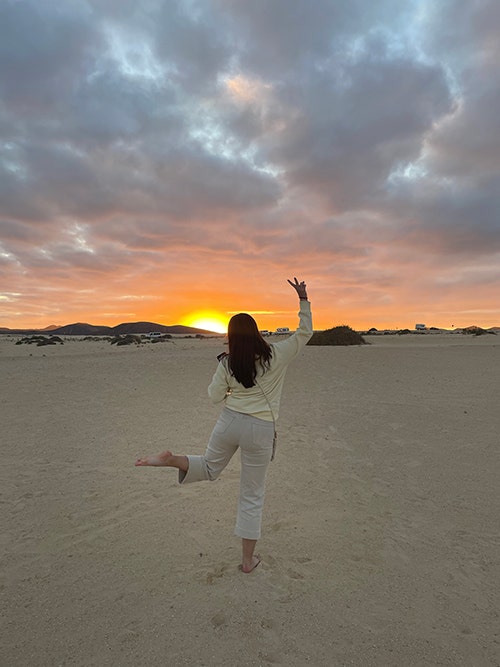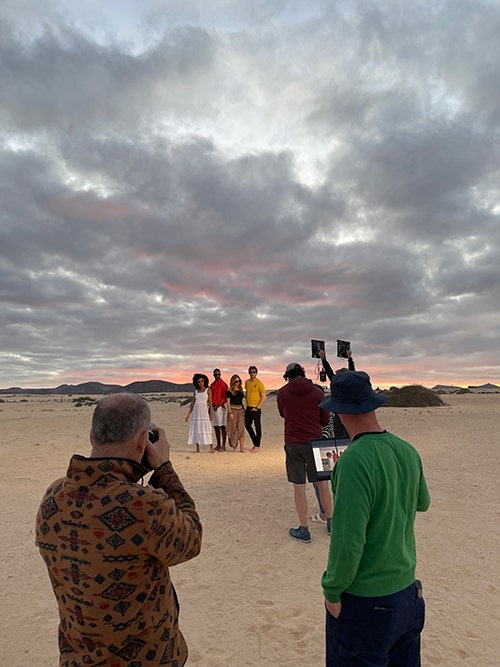 Day 4:
Today was all about guys! We started the same way as what we did with the girls on our first day and began shooting on the sand dunes.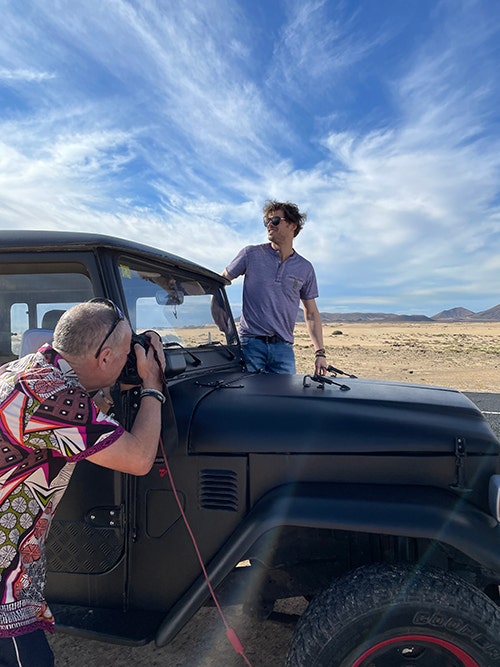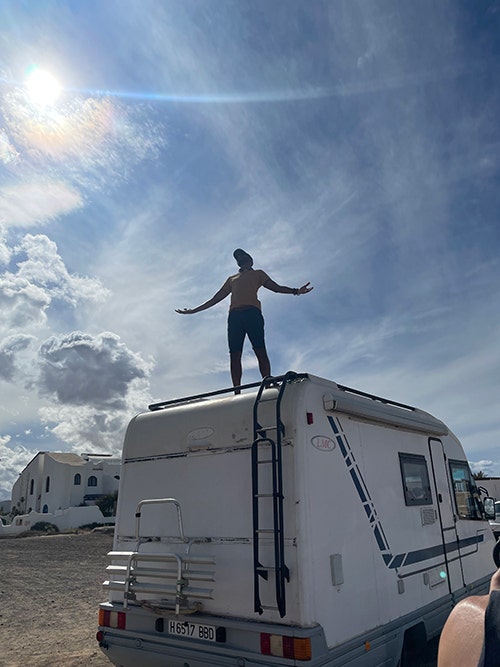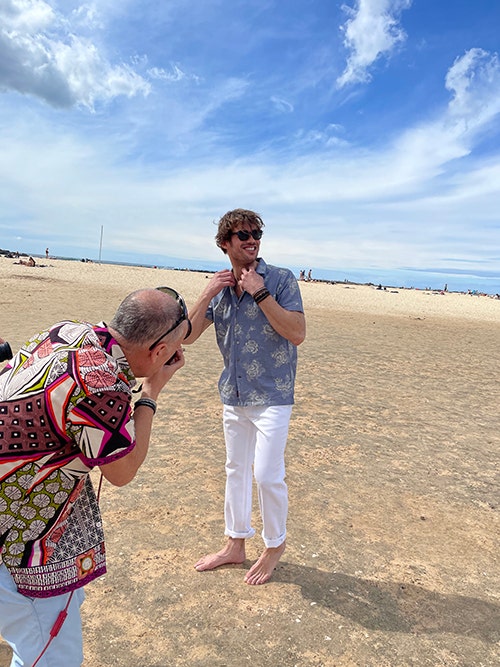 Our male models, Raashid and Jacey, had a great automatic friendship which really came across in the shots. They'd done a great job yesterday evening shooting with the girls but now it was their time to shine. Our last shots of the whole trip were during sunset on a cliff with palm trees in the distance. Just wow, what a location.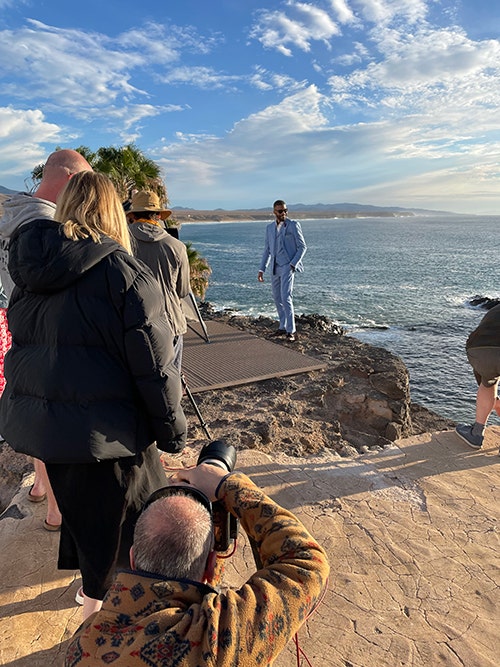 I wouldn't be able to end this blog without a special mention to our retro campervan that got us from A to B for the whole week. Even if it was overloaded with clothes and accessories! How many hats can you spot Ona, our Assitant Stylist, rocking?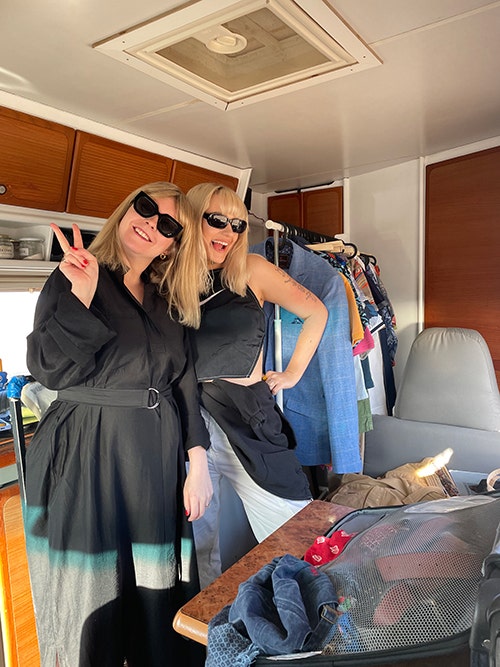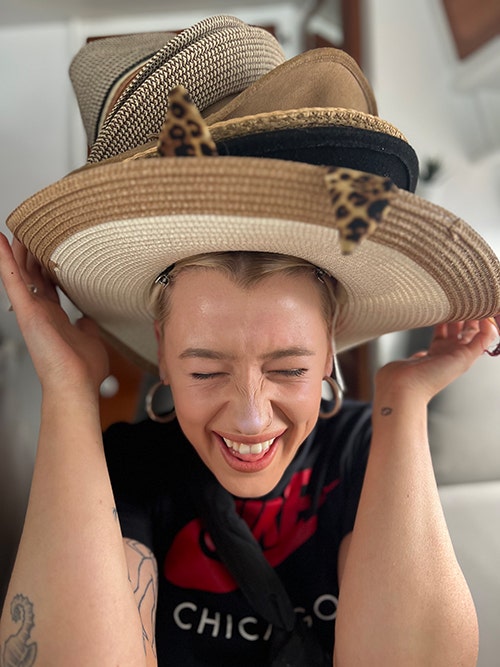 And that's a wrap! What an amazing week filled with good laughs, hard work and some incredible content that came from it. Until next time Fuerteventura…
Scroll to top