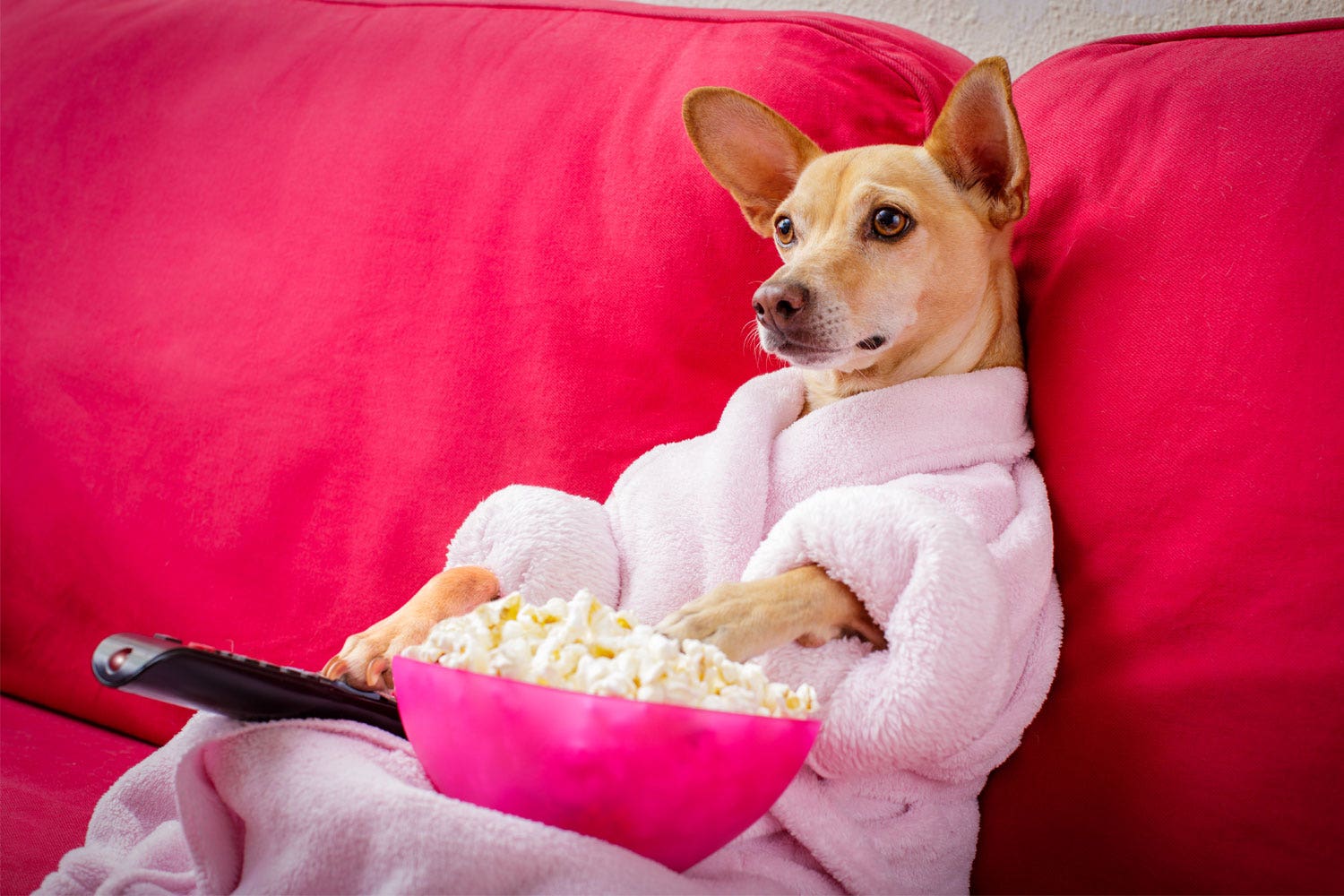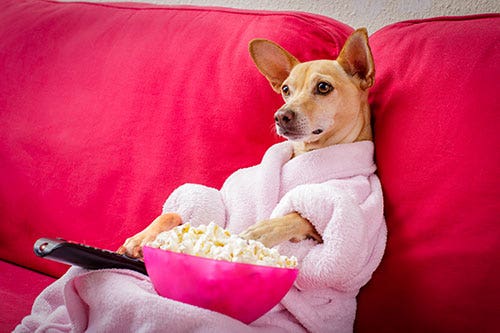 If you're looking for a little escapism from the world (we certainly are!), then we've got just the ticket! We've pulled together our top 8 shows to indulge in… from fantasy, to laugh out loud comedies to dramas, our selections are sure to make any extended time at home pass a little quicker!
So grab a cuppa, take a seat and have a read through some of our binge-worthy recommendations before reaching for the remote!
The Witcher
For all those who were heartbroken when Game Of Thrones aired their final season last year, we've got the next best thing! Set in a fictional medieval time, The Witcher takes us to a world of fantasy! From scenes of epic landscapes to nail biting action, this new drama has got 'watch in bulk' written all over it. There are 8 full episodes to make your way through – winner!
Stranger Things
Why not dip your toes into the world of sci-fi with the world famous series Stranger Things. Set in the 80's, this show follows the endearing story of a gang of young teens trying to navigate their way through life and school until things take a sinister turn in their small town. A mysterious supernatural force is at work, and they could be the only ones who could stop it.
We can't tell you anymore without giving the game away. You'll just have to watch!
Mad Men
In our opinion, Mad Men must on be one of the best dramas to escape to! Set in 1960's New York, delve into the ambitious life of 'Ad Man' Don Draper as he struggles to balance his family life with his flourishing career in the heart of Manhattan. Full of unexpected turns and dark humour, this series has all the ingredients to get you hooked!
Line Of Duty
Crime drama lovers, this one is for you! Ahead of the upcoming sixth series, delve into the life of DS Steve Arnott. Steve is a devoted policeman who is transferred with immediate effect to AC-12, an anti-corruption unit, following some very suspicious circumstances that arise during an important operation.
A compelling storyline that has viewers guessing until the very end.
Living With Yourself
Starring the much-loved household name Paul Rudd, 'Living With Yourself' is guaranteed to trigger a laugh or two. Featuring not just one version of Paul Rudd, but two (what could be better?), this laugh out loud comedy follows the story of a man who goes for a new treatment in a shopping centre spa only to leave with another (improved) version of himself!
Funny, silly, yet poignant – Living With Yourself gets our vote.
Better Call Saul
For all those mourning the loss of Breaking Bad, fear not! The prequel, Better Call Saul, is ready to be binged in just the same extraordinary fashion! Follow Saul Goodman - the morally questionable lawyer as he tackles the relationship with his brother and the trials and tribulations of being a criminal lawyer.
Better Call Saul is a critics favourite.
Peaky Blinders
Winner of 'best drama', Peaky Blinders follows the story of a gangster family set in 1919 Birmingham. The series follows the exploits of the Shelby family and their association with underground crime, in the aftermath of the First World War. Exciting and incredibly thrilling, this series is nail bitingly good!
Queer Eye
At a time when all we're looking for is a little joy and love, along come the Fab Five!
Queer Eye follows five men in their mission to transform peoples lives for the better. It's a makeover show like no other. Bobby, Tan, Jonathan, Karamo and Antoni forge relationships with men and women, often with very different outlooks to them, to tackle their style, home, confidence, cooking and grooming, all with an upbeat and truly fearless attitude.
Let them into your home and let them into your heart!
So pick your favourite, get cosy and enjoy!