Joe's Book Club - Book Reviews... By You!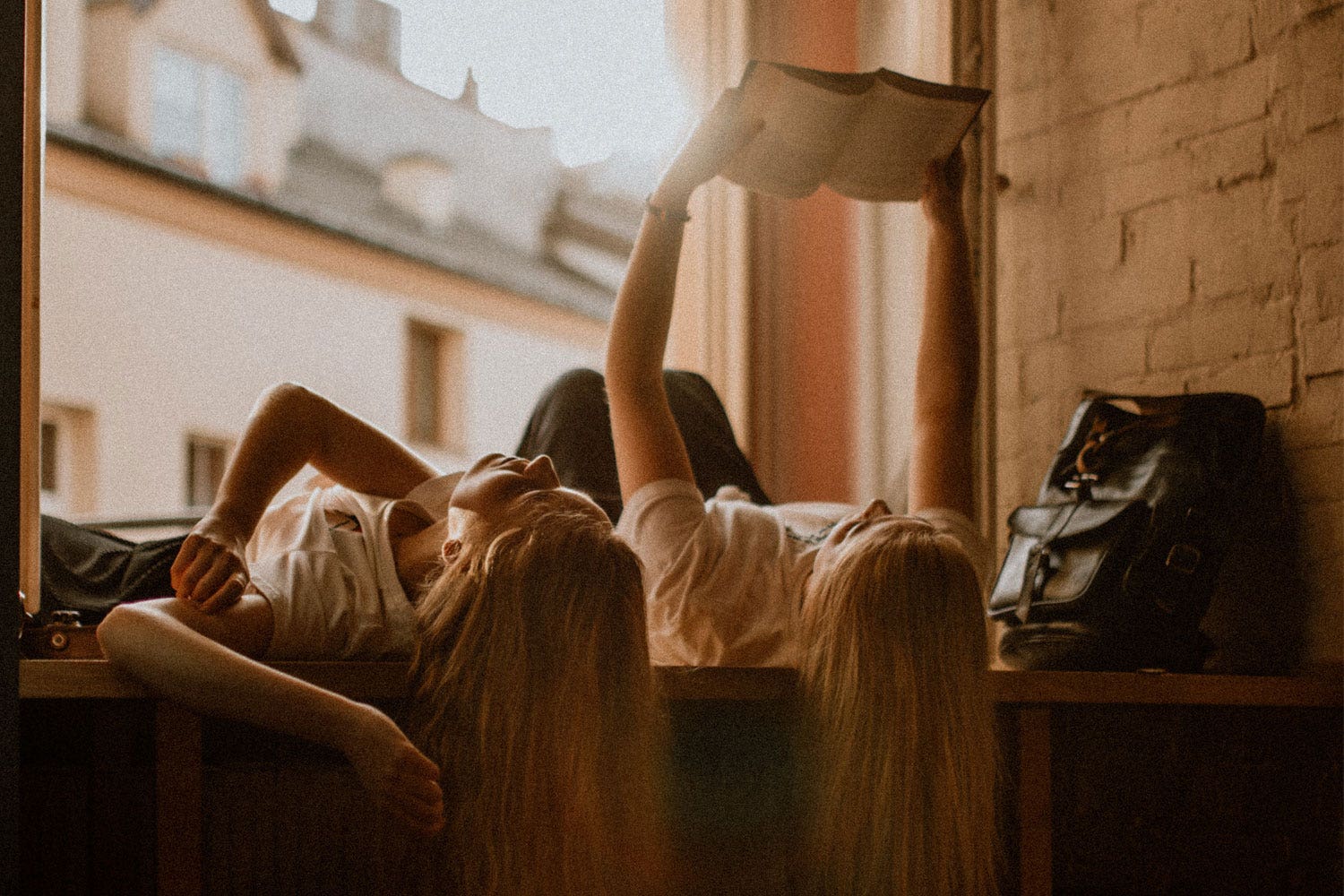 As we're staying at home, there's often nothing better than getting stuck into a good book to let our minds escape for an hour or so, to somewhere new and exciting…                                                  
Reading can also reduce stress, help you relax, and expand your vocabulary – what more could you want?!

A little while ago we asked the followers of our Facebook page for some book reviews, and we were inundated with feedback on some fantastic reads!
So, without further ado, here are 7 of those book reviews provided by none other than you lovely lot – and believe us, there are some real page turners!
For those who love a little romance…
Review by Cassie Kemp
Book: Pretending
Author: Holly Bourne
'It's amazing! It's about a 33 year old woman who has been struggling with online dating so decides, in a burst of revenge, to pretend to be someone else - the 'ideal' version of herself that she thinks men want when looking for a new partner. It's like Bridget Jones for the online dating age AND, really makes you think about authenticity in relationships and owning who you really are!'
For those who like Science Fiction…
Review by Mandy Charles
Book: The Institute
Author: Stephen King
'I read this book in two days, and definitely could not put it down. Another page turner by the master of suspense with beautifully drawn characters.
…Gifted children from across the country are kidnapped by a secret organisation to harness and enhance their 'super powers' in order to bring about the demise of 'dangerous' individuals. Until the children use their powers to fight back ....'
For the music lovers…
Review by Claire Bizza Birrell
Book: ME
Author: Elton John
'Whether or not you're an Elton fan… it doesn't matter, as this book is wonderfully written and gives a delightful insight into how quirky Elton John really is. Reading his ups and downs, his successes and heartache gave me a different perspective on the music legend. He is a very funny writer and isn't afraid to tell it like it is. Absolutely worth a read.'
For those who are looking for something uplifting…
Review by Mel Hoban
Book: Life Will See You Now.
Author: Gavin Oattes.
'An uplifting, funny, inspiring book that reminds us about all the stuff that's really important in life. Full of energy and positivity. A joy to read.'
For those who love a historical read…
Review by Gloria Lowton Crowcroft
Book: Doing Time
Author: Jodi Taylor
'…a spin off from The Chronicles of St Mary's series. If you like history and dare I say time travel (if you have read them you will know why) and want some escapism at this time, it's excellent and funny.'
For those who are looking to delve into American History…
Review by Kate Wanjiru
Book: The Invention of Wings
Author: Sue Monk Kidd
'I re-read this book last week… it's a very well written, fictional account of the real-life Sarah Grimké. She was one of the daughters of a prominent slave owner in Charleston. She became the first female abolitionist who travelled around the USA campaigning for women's rights and slave freedom. The story is told from both the viewpoint of Sarah and one of the family's slaves, Hetty Handful with whom Sarah forged a friendship from childhood and to who she had promised freedom as soon as she was able.
It is a beautifully written story of a heart-breaking subject and well worth a read.'
For those who are looking for total escapism…
Review by Liz Taylorson
Book: A Dozen Second Chances.
Author: Kate Field
'A gentle, tender and utterly believable contemporary romance with a dashing archaeologist hero and a sensible heroine who learns to follow her dreams. Exactly what the doctor ordered for these uncertain times.'
Head to our Facebook page to check out some more fantastic reads…