Let's Get Crafty: How To Make A Recycled Wall Hanging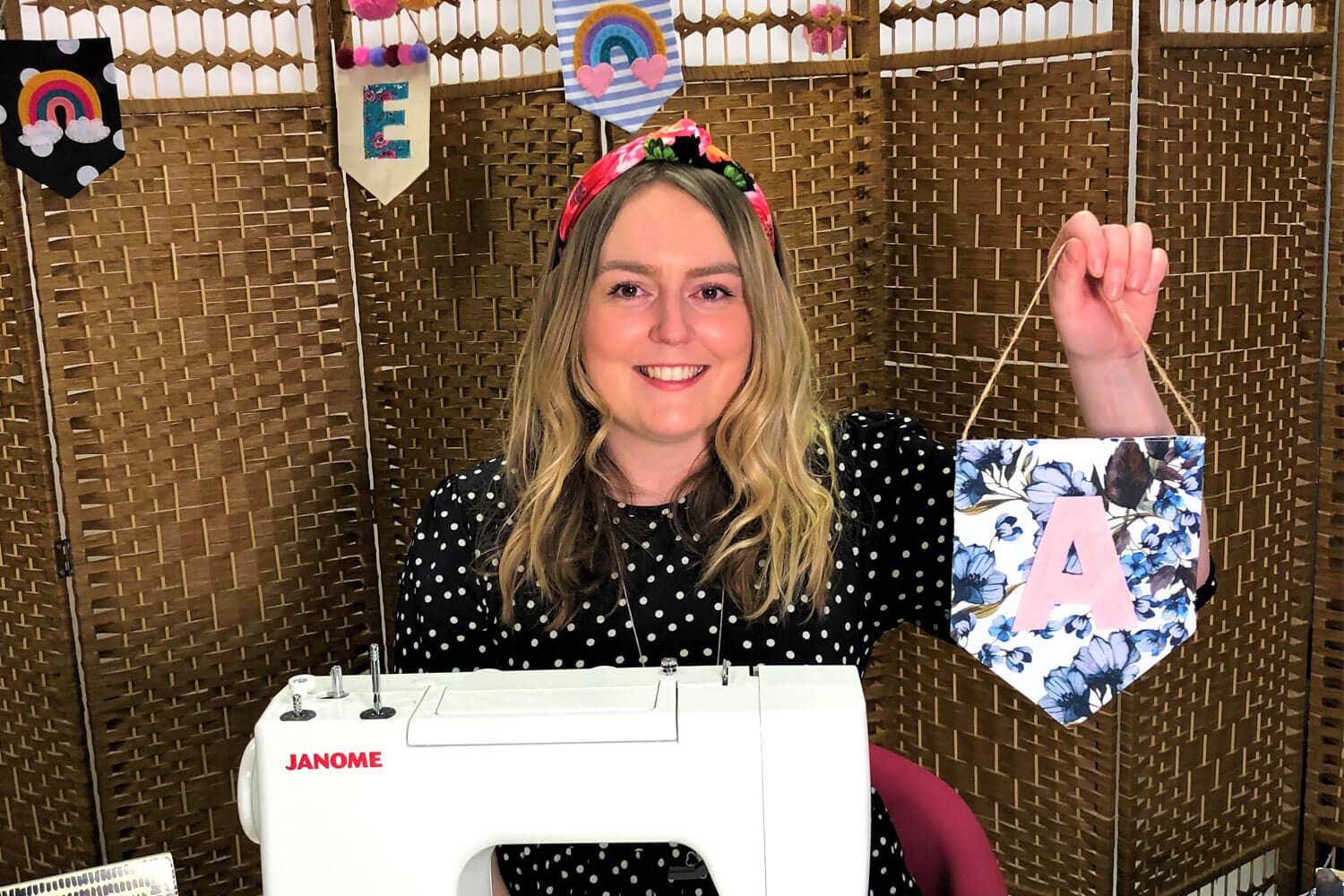 If you love to get crafty or have always wanted to give it a go, then now is the time!
Last week, we caught up with Lizzy, our marvellous Marketing Executive, who took us through her step by step guide on how to make a DIY hair scrunchie. Lizzy runs her very own small craft business called Oh So Wonderful, selling handmade items such as hair accessories, gifts and home décor items on Etsy and Instagram.
This week she is back to show you how to make a beautiful initial wall hanging from an old shirt or fabric scraps you may have at home. They make gorgeous gifts for friends and family and they will also add a unique touch to your own home.
If you fancy having a go, have a scroll to see her step by step guide…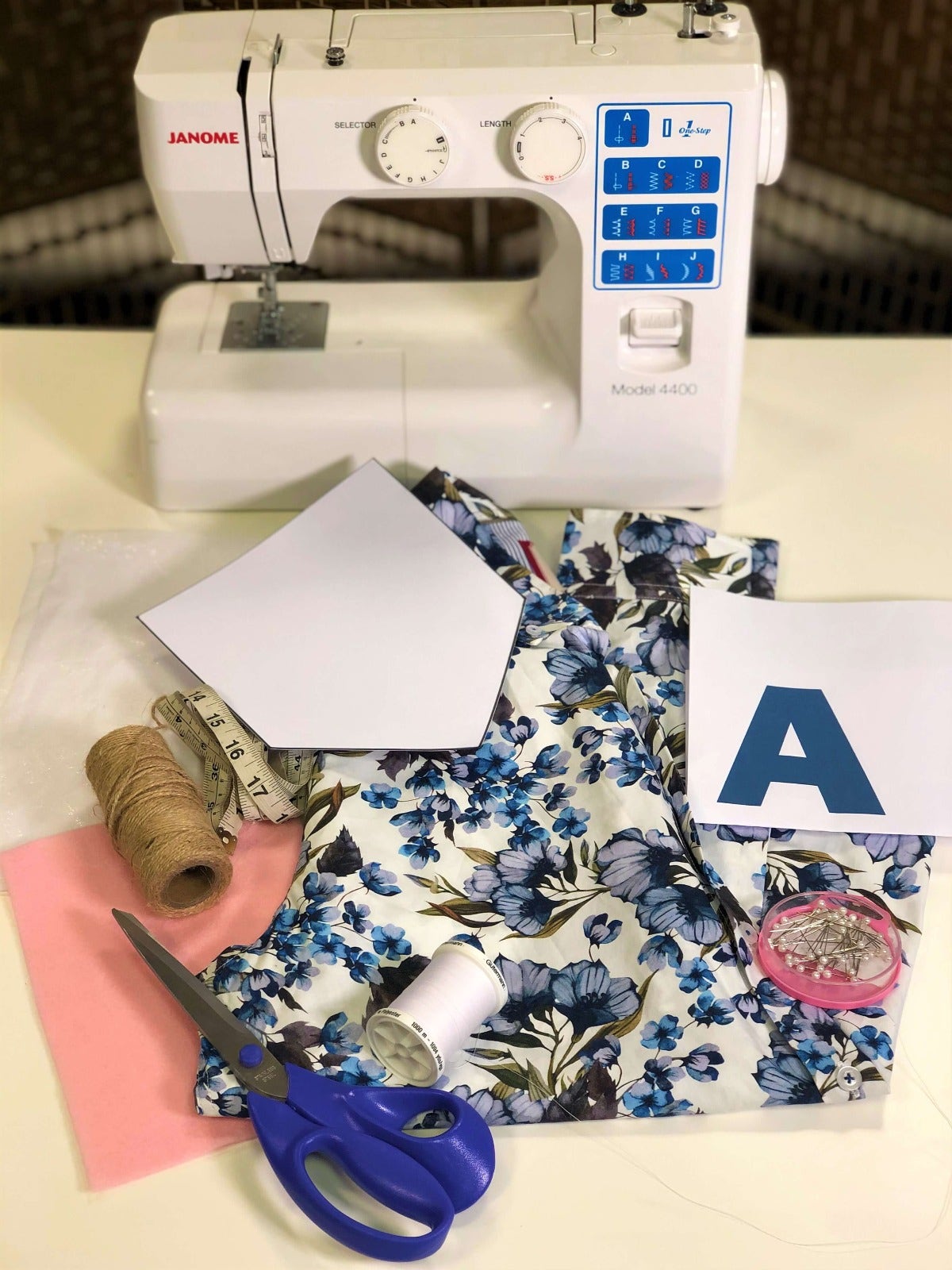 Everything you will need:
-A sewing machine and thread.
-The wall hanging pattern pieces (which you can download here).
-A letter template.
-An old shirt or scraps of fabric (cotton or linen is best).
-Felt sheet.
-Interfacing.
-String or ribbon.
-Scissors.
-Pins.
-Tape measure.
-Iron.
Step 1
Start by pinning the wall hanging pattern piece to the fabric and cut around the edges. If you are using an old shirt, you might want to cut up the sides, so you can lay the fabric flat - this will make it easier to cut.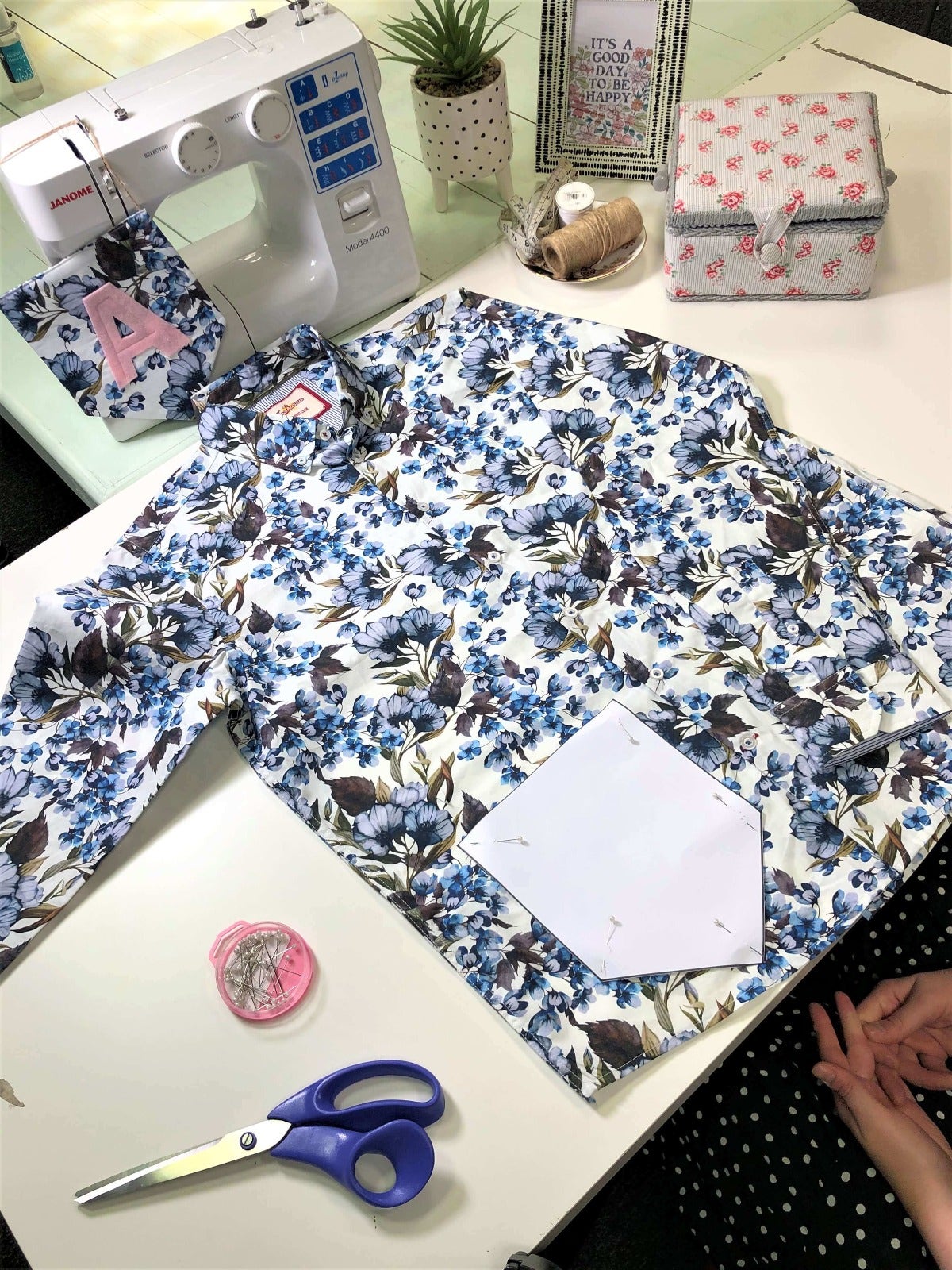 Step 2
Next you need to simply repeat step 1, so you have x 2 fabric pieces ready to sew.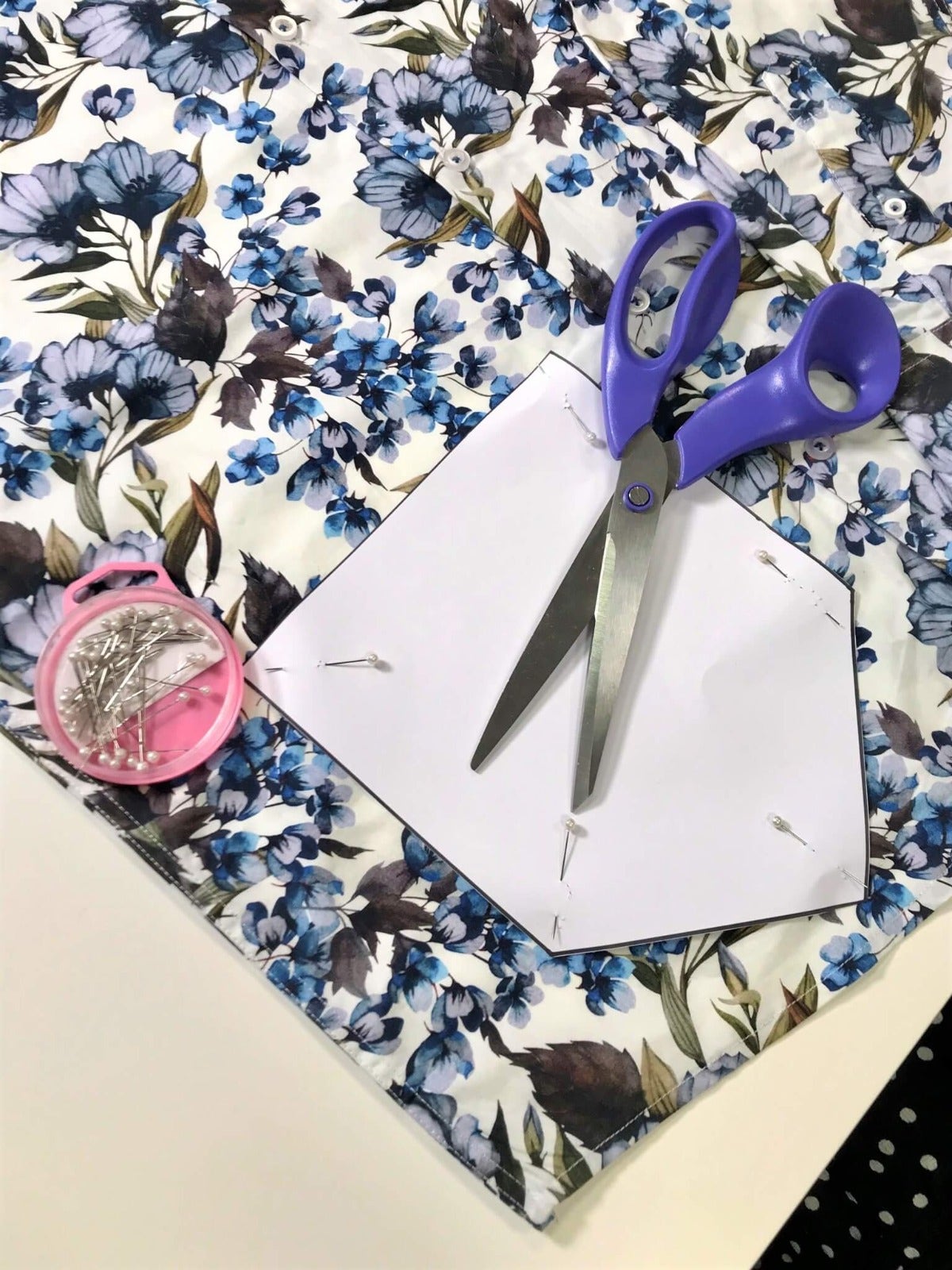 Step 3
You then need to use the same pattern piece to cut x 2 interfacing pieces. Don't forget to pin the pattern pieces in place – it makes it a lot easier to cut.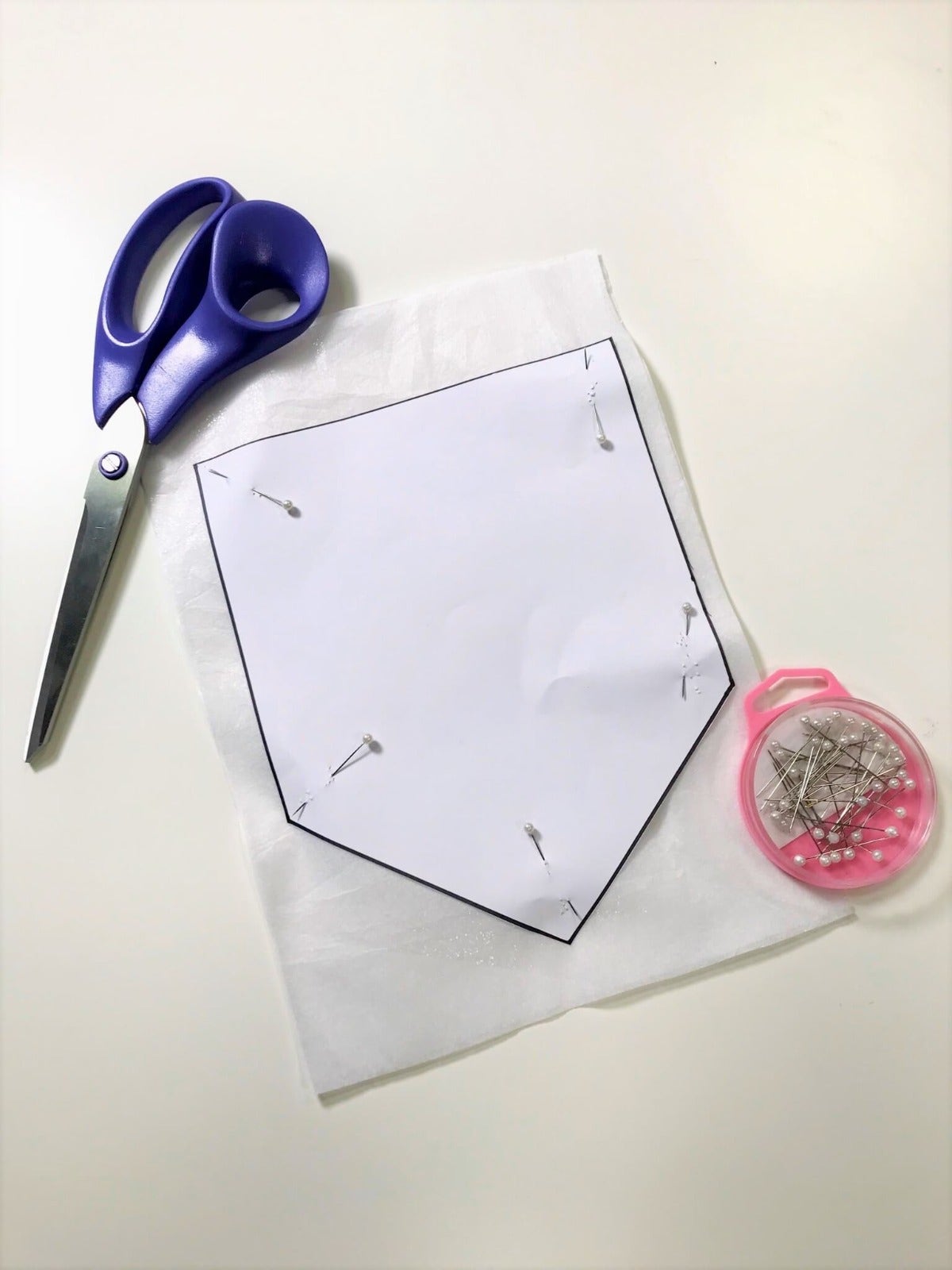 Step 4
Print out a letter template that you want to use and then pin your chosen letter onto the felt sheet. You then need to cut around the edges - some letters can be a bit tricky to cut, so use a small pair of scissors if needed.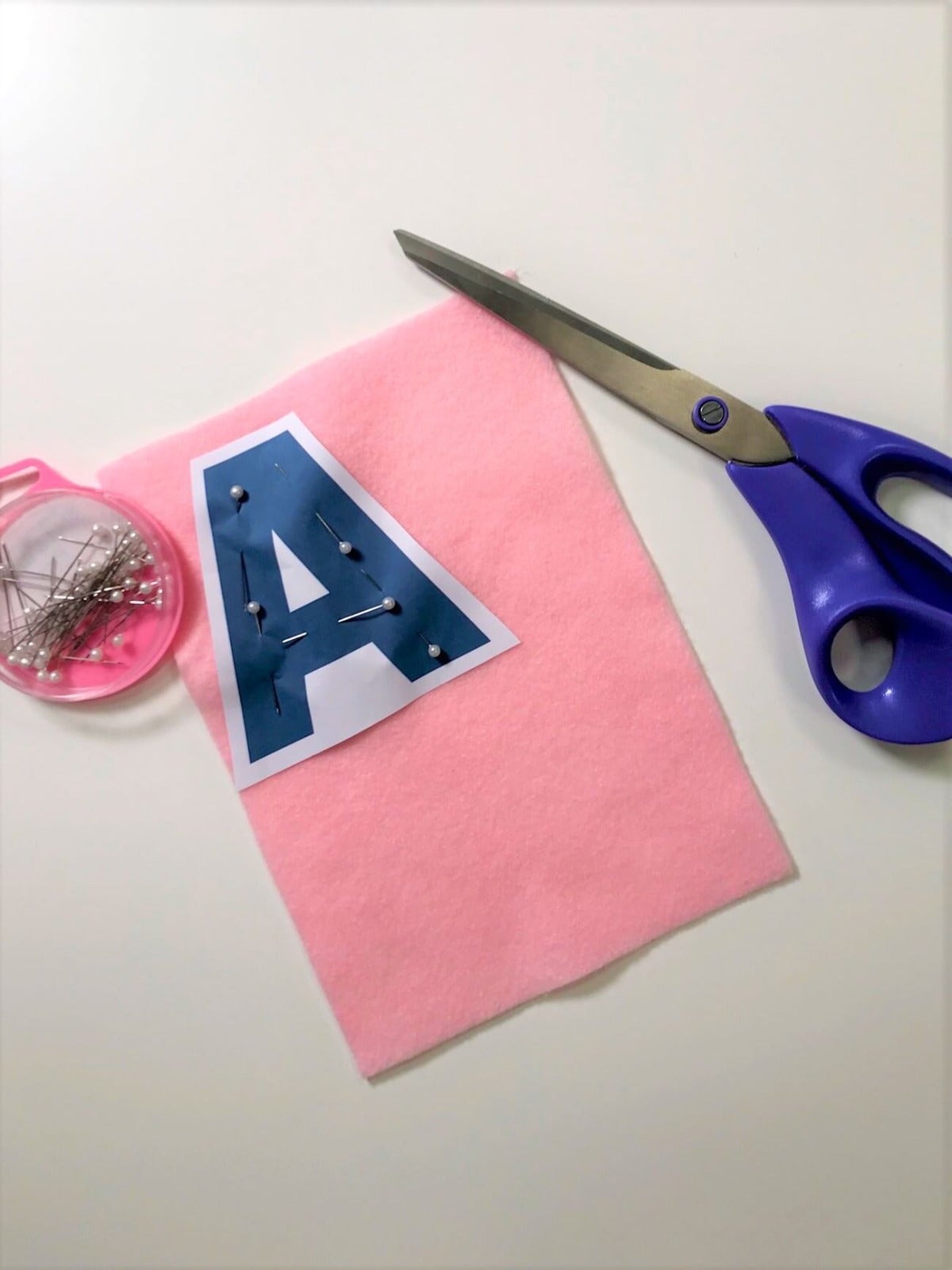 Step 5
Use an iron to gently press the interfacing pieces onto the wrong side of the fabric pieces. Make sure the shiny side of the interfacing is facing down as this is the sticky side and you could end up ruining your iron if you're not careful!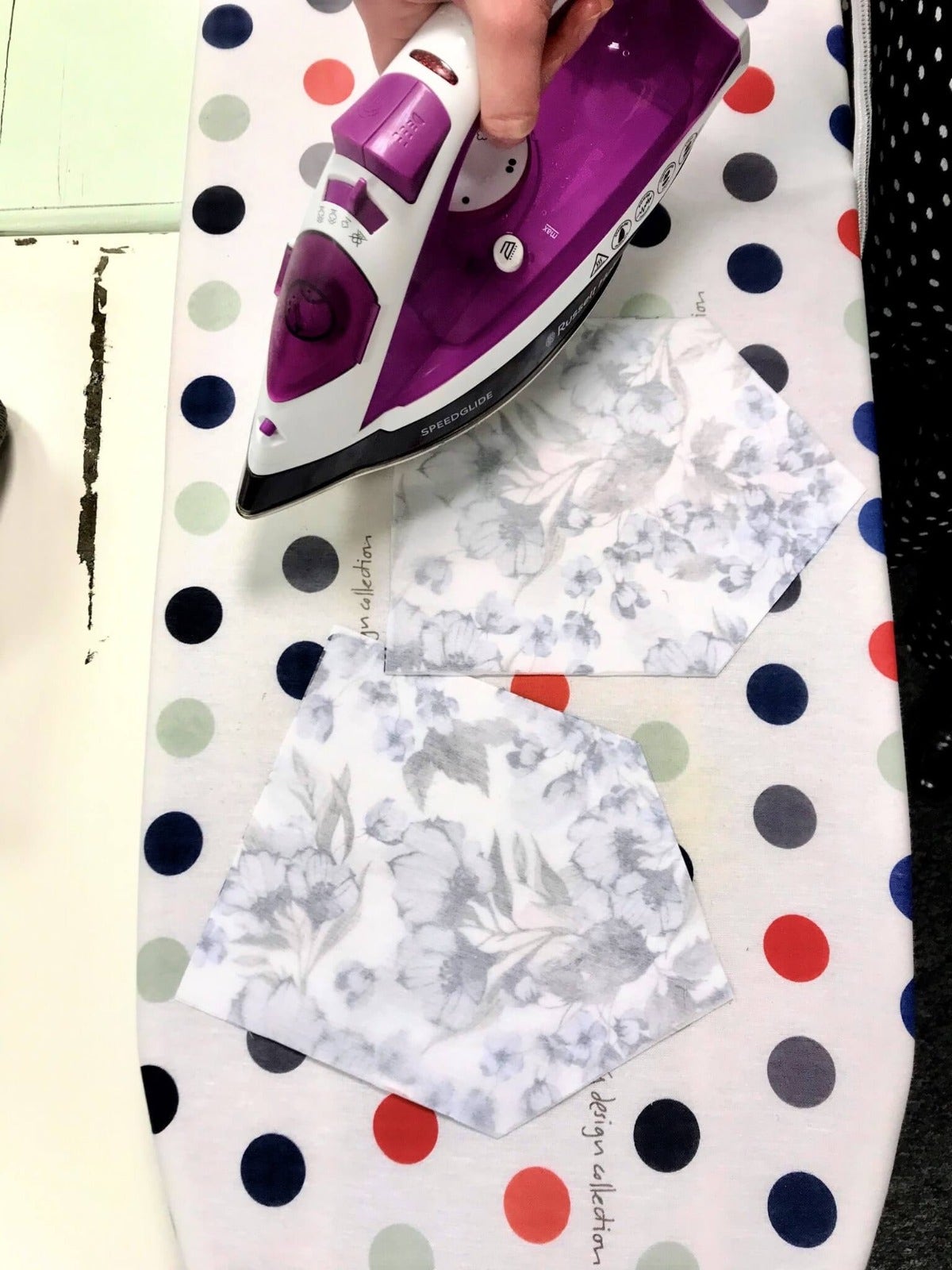 Step 6
Turn the top of both pieces back by 1cm and gently iron to create a smooth top edge.
Step 7
Place the felt letter on the front piece of the wall hanging and pin in place. You then need to top stitch the letter. Alternatively, you can use a hand sewing needle and embroidery thread to hand sew (if you prefer).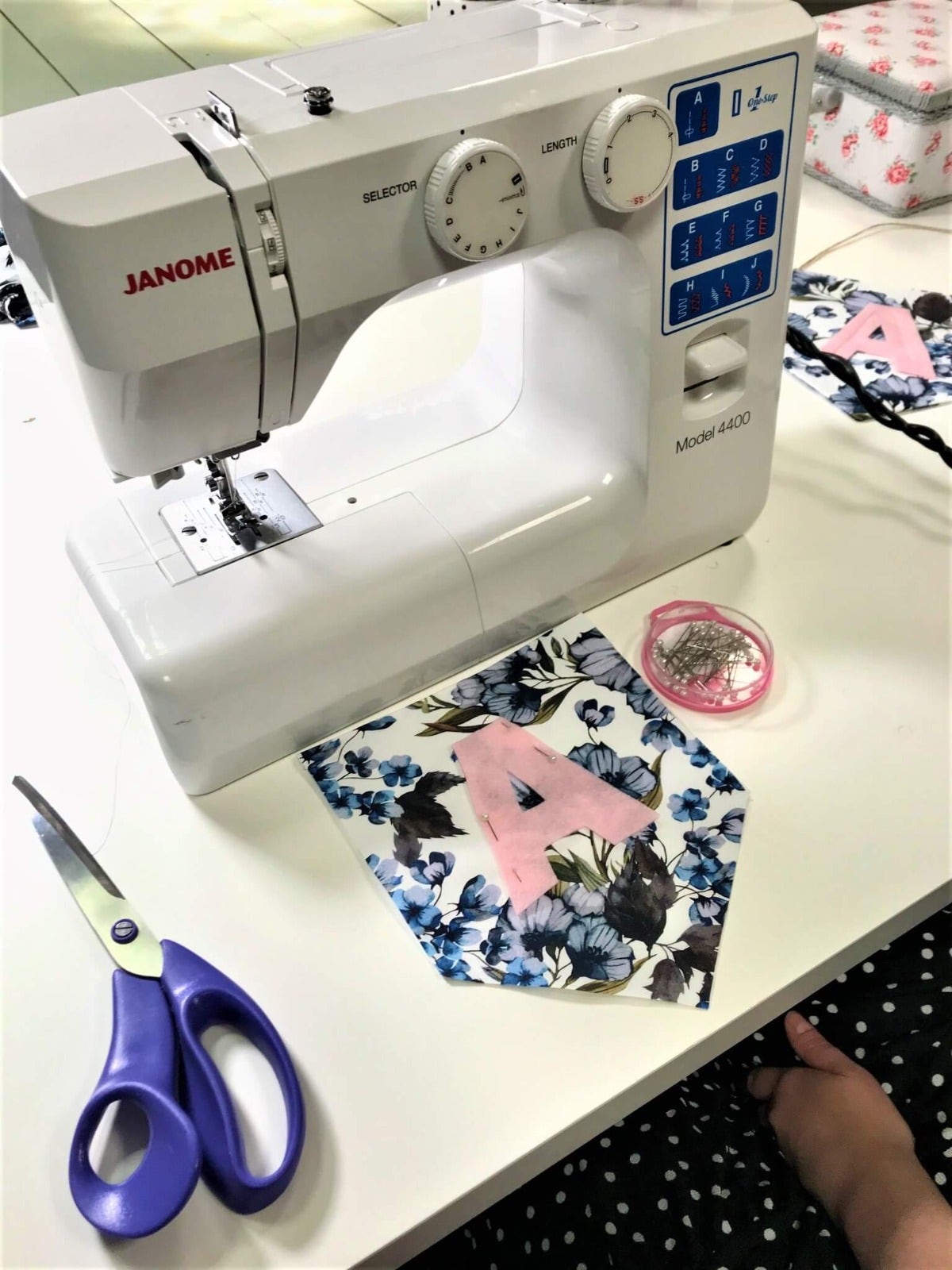 Step 8
Now it's time to sew your wall hanging pieces together – you're almost there! Pin both pieces together, making sure the right sides of the fabric are facing each other. Then sew 0.5cm down the bottom three sides, leaving the top side open. Don't forget to trim the edges - this will give your wall hanging a really neat finish.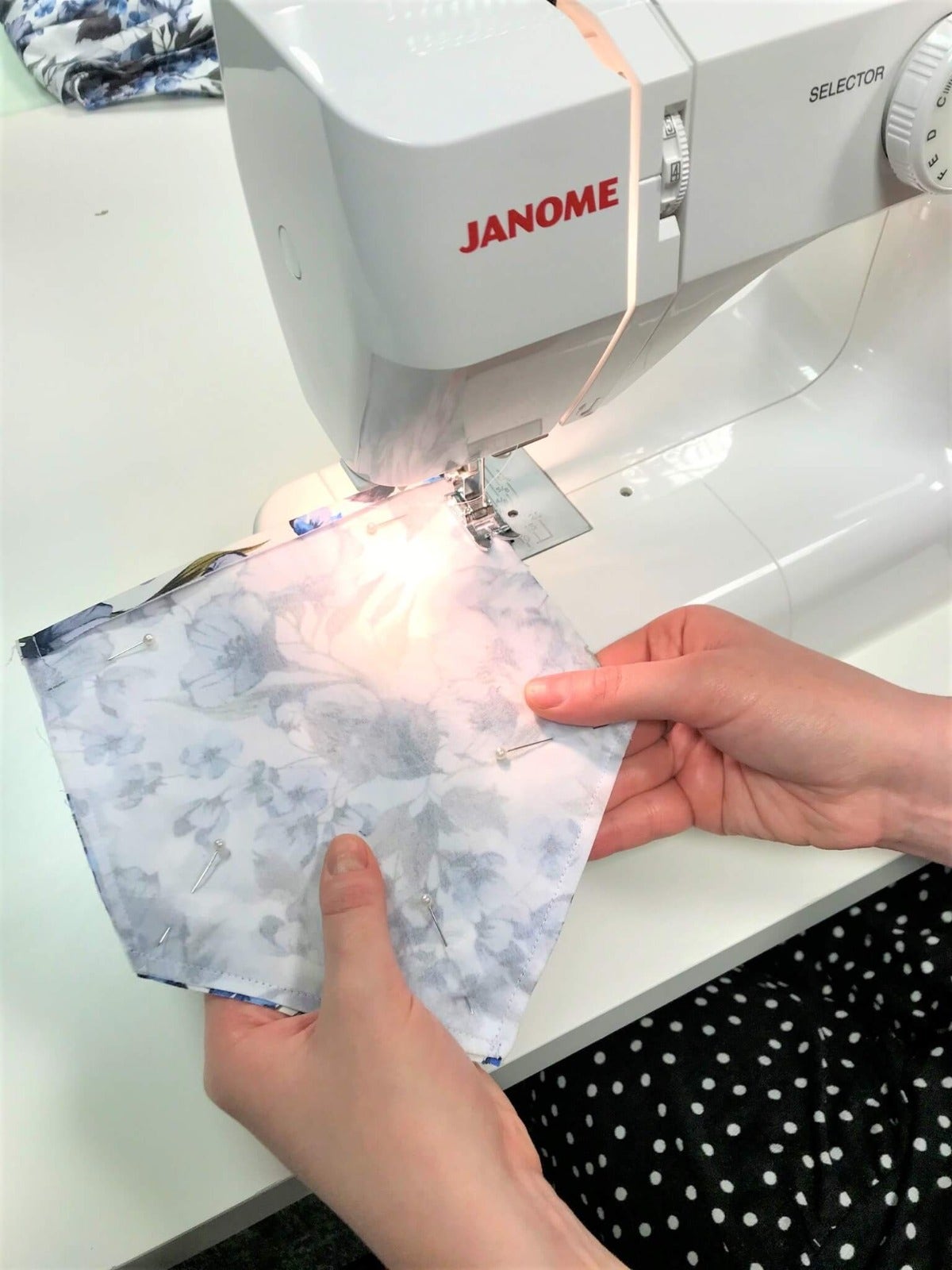 Step 9
Cut a piece of string or ribbon that is 14 inches long and then pin both ends of the string to either side of the top of the wall hanging.
Step 10
Top stitch along the top of the wall hanging, trapping the string in at both sides.
Step 11
Finally, give your wall hanging a gentle iron to give it a really neat finish.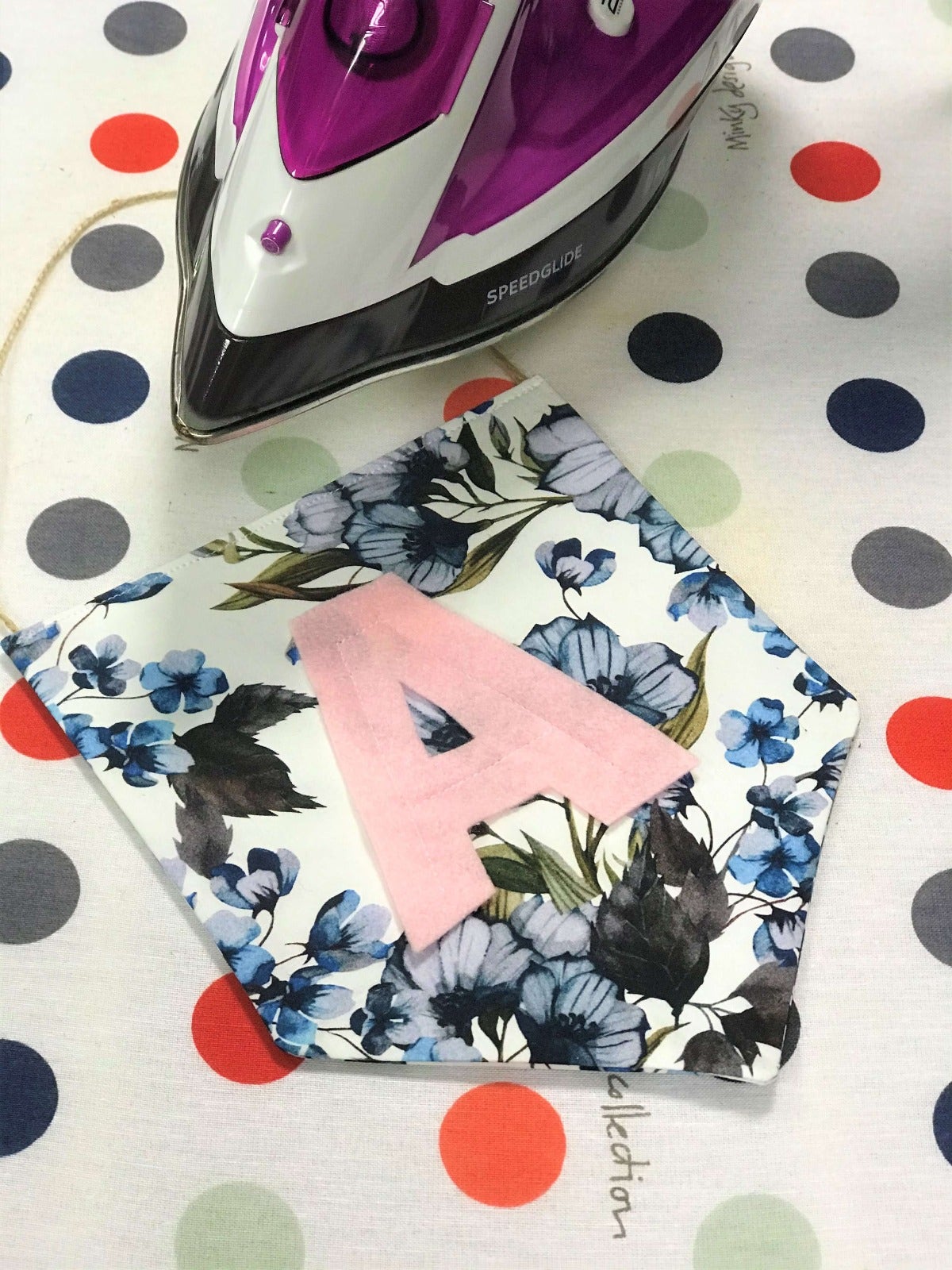 Ta da – you now have a wonderful wall hanging to brighten up your home or the perfect personalised gift for a loved one. Next time you're planning on throwing old clothing away, have a think about how you can upcycle it into something unique!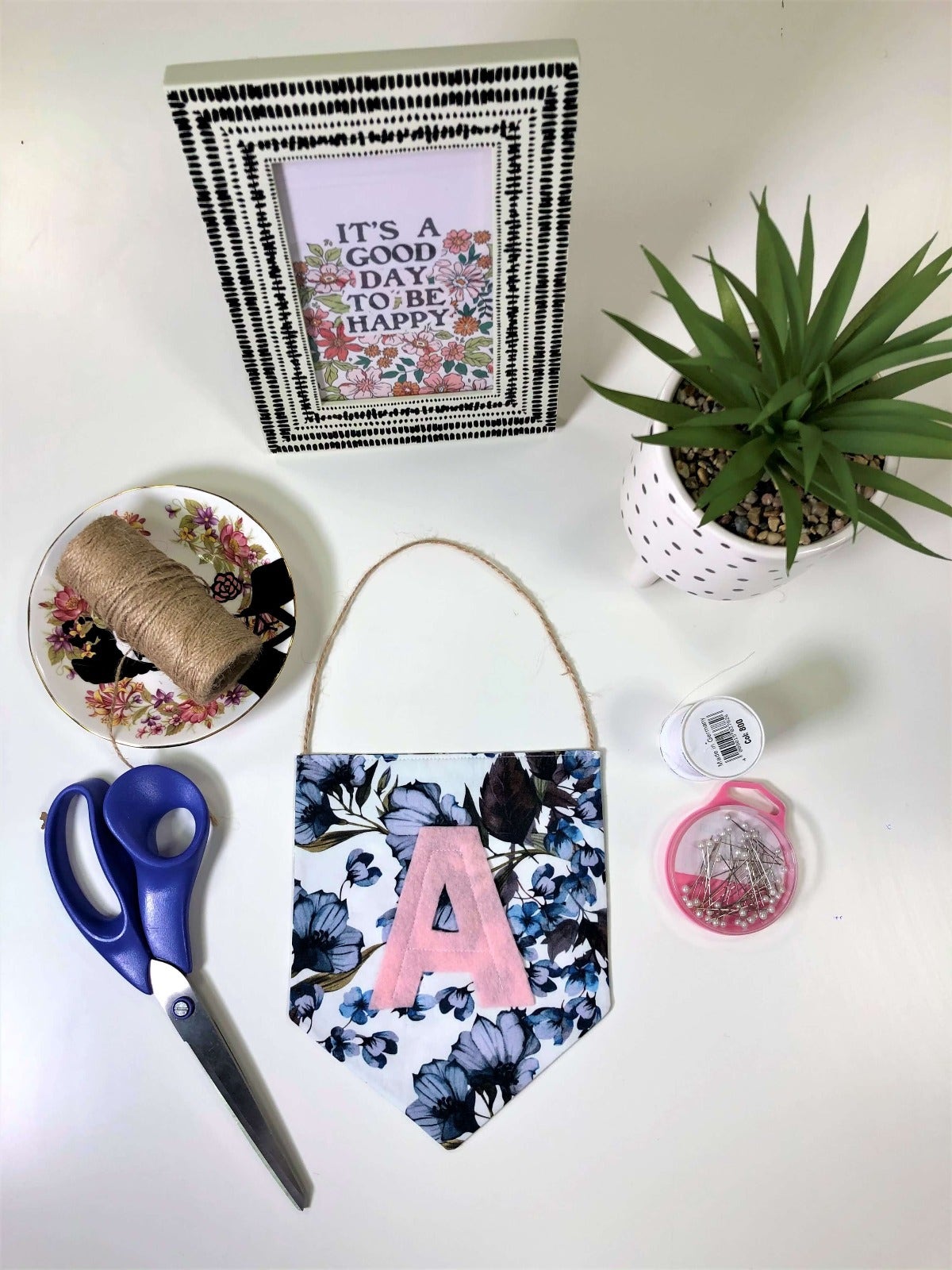 We hope you've enjoyed learning how to make a recycled wall hanging and we hope it's inspired you to get crafty!
If you fancy having a go, don't forget to share your crafty creations with us on our social channels @joebrowns or in the comments below – we'd love to see them!
Keep your eyes peeled for more crafty inspired blogs coming up soon…