Our Top 10 Autumn Essentials In-Store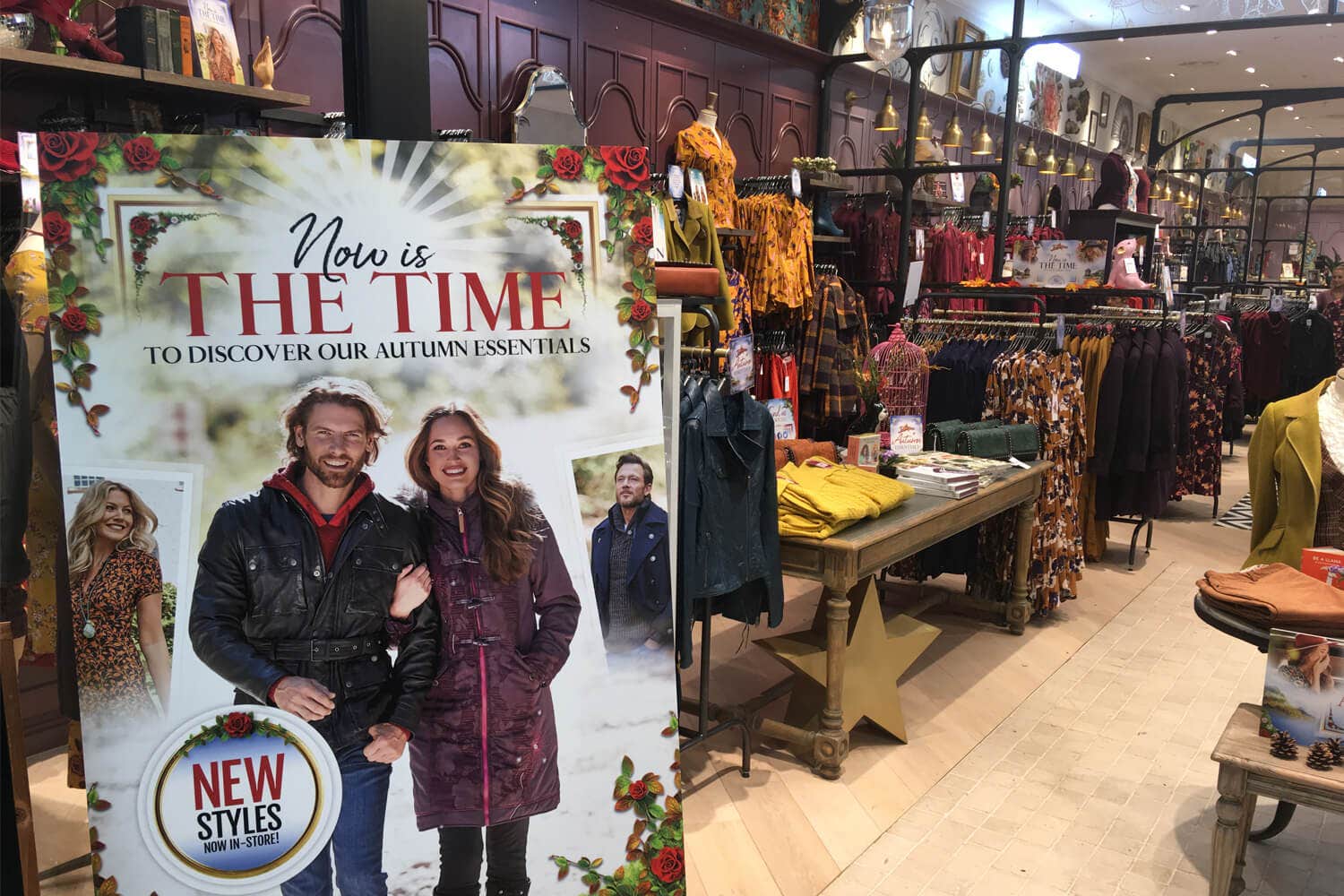 You'll find lots of remarkable autumn styles waiting for you in our Meadowhall store and now that the weather's changing, it's the perfect time to start adding some essentials to your wardrobe. From stand-out coats to cosy layering, we've got just what you need to see you through the season in style.
Let's get up close and personal with some of our favourites...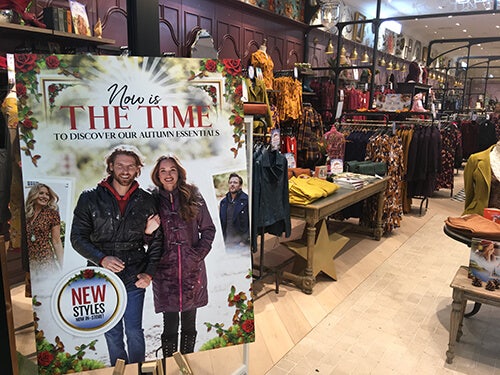 Womenswear Top 5
1. The Autumn Jacket
Our fiery tailored jacket is an incredible essential for this season. It comes in a rich velvet fabric, with beautiful cuff detailing and a mix of eclectic buttons on the lapels. Team with a funky floral dress for any occasion or with jeans and a blouse for a more relaxed look. This jacket is everything you need and more!
2. The Floral Dress
If you're looking for a dress for all occasions then this is the one! It's one of our best-selling styles, so make sure you get hold of yours fast! Its flattering fit will hug you in all the right places, filling you with confidence. Dress up with heels and a clutch or go for a more casual look with tights and a pair of our long leather boots.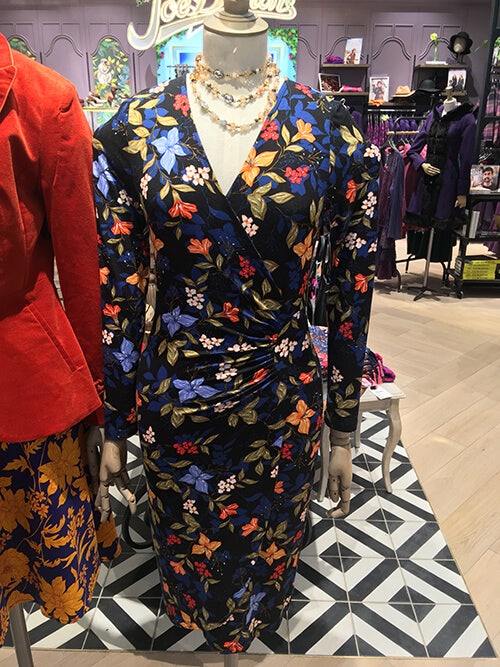 Fabulously Flattering Dress £40
3. The Check Coat
This bold check coat is one of our favourites in-store! It's not only great for autumn but will take you through to winter and become a key wardrobe staple. Take a closer look and you'll find colourful, funky buttons that add some extra personality – because life's too short to wear boring coats!
4. The Embossed Bag
This will be your go-to handbag for all your adventures! Our beautiful embossed bag with beaded trim and chain strap is the perfect finishing touch and the rich tan colour will go with almost anything. It also comes in forest green, which is just as fabulous – check them both out in-store.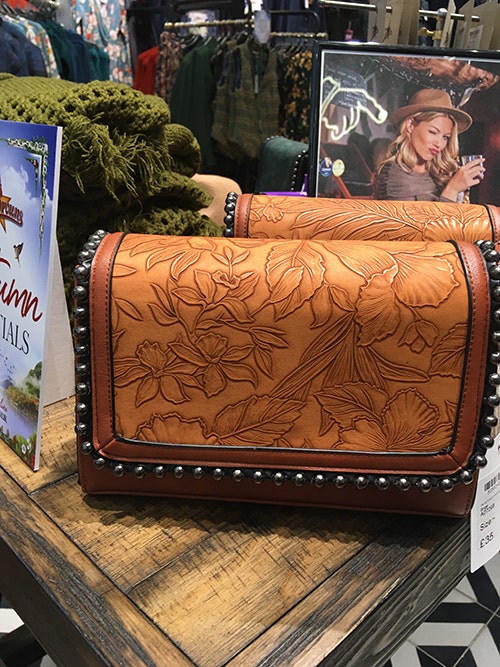 Secret Forest Embossed Bag £35
5. The Suede Boot
You'll find an array of spectacular footwear in-store, so if you love shoes you'll feel like a kid in a sweet shop! Step into autumn wearing our suede boots – their bohemian floral embroidery and unique midi length make them truly remarkable.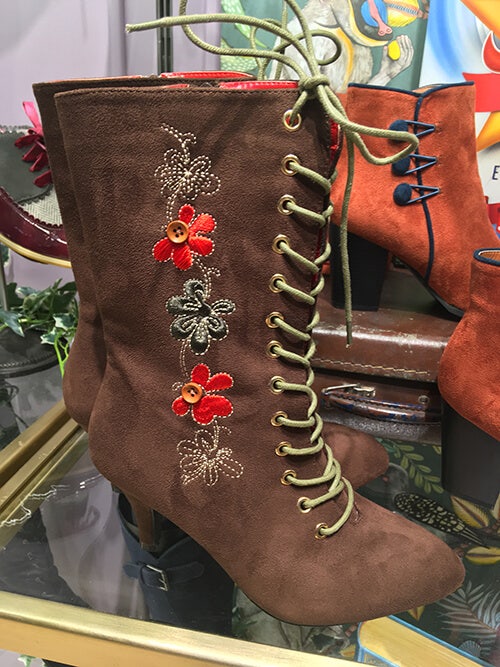 Bohemian Belle Embroidered Boots £16
Don't forget our accessories...
Our awesome accessories will add those all-important finishing touches to any outfit and you'll find lots of choices in-store. From statement hats to colourful, chunky scarves to keep you warm – we've got it all.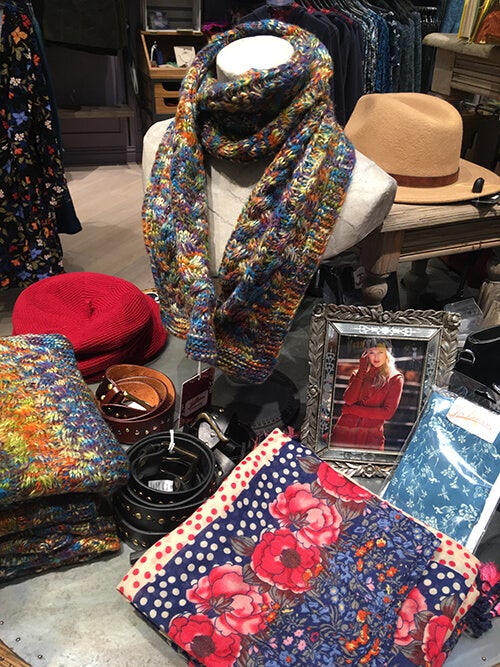 Menswear Top 5
1. The Autumn Coat
Wrap up in style this autumn wearing our bright orange parka with detachable, faux fur trim hood. It comes with lots of handy zip pockets and star detailing, adding a unique Joe Browns. Layer over one of our animal graphic tees and chunky knits and you'll be good to go.
2. The Dapper Jacket
3. The Remarkable Leather
Every guy needs a leather in their life and we've got loads for you to choose from in-store. Our black and red classic leather is a great choice that will only get better with time!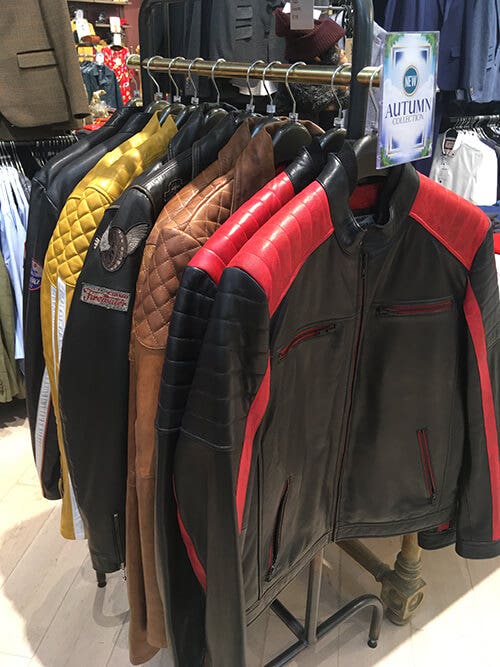 Hit The Road Leather Jacket £200
4. The Statement Boot
If you're looking for a good pair of boots for all your adventures, then we've got some cracking options for you – check them out.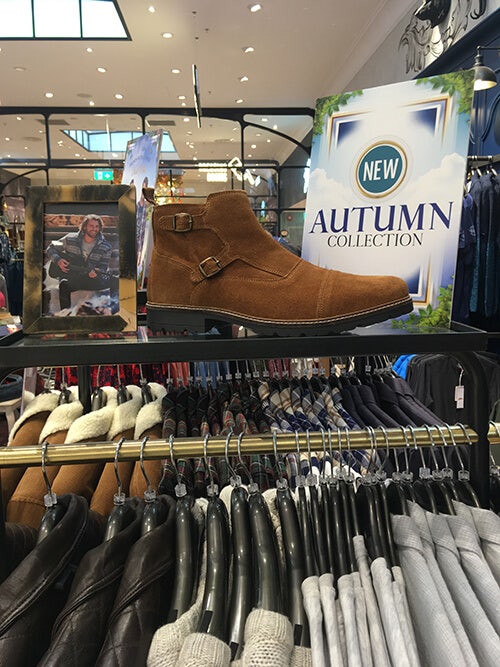 Don't forget to layer up…
The weather can be pretty unpredictable in autumn, so layering is essential. You'll find a huge selection of colourful tees and original knitwear that will do just the trick.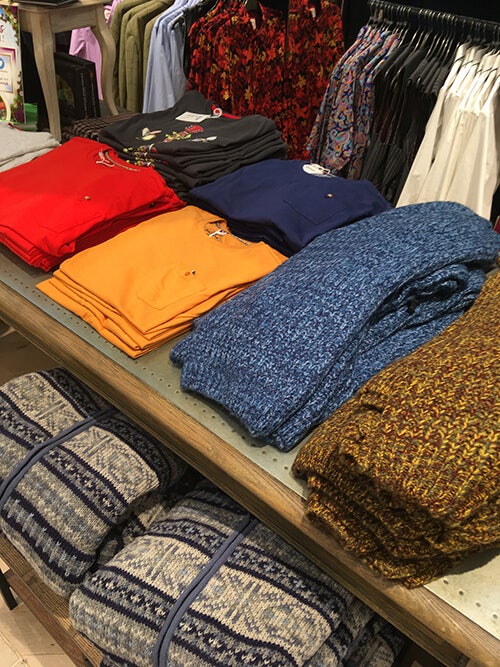 Head in-store for even more autumn essentials and if you're looking for a bargain, we're currently offering up to 70% off all outlet styles + an extra 10% off! Quick! Offer ends soon.