Top Of The Hops - Beer Reviews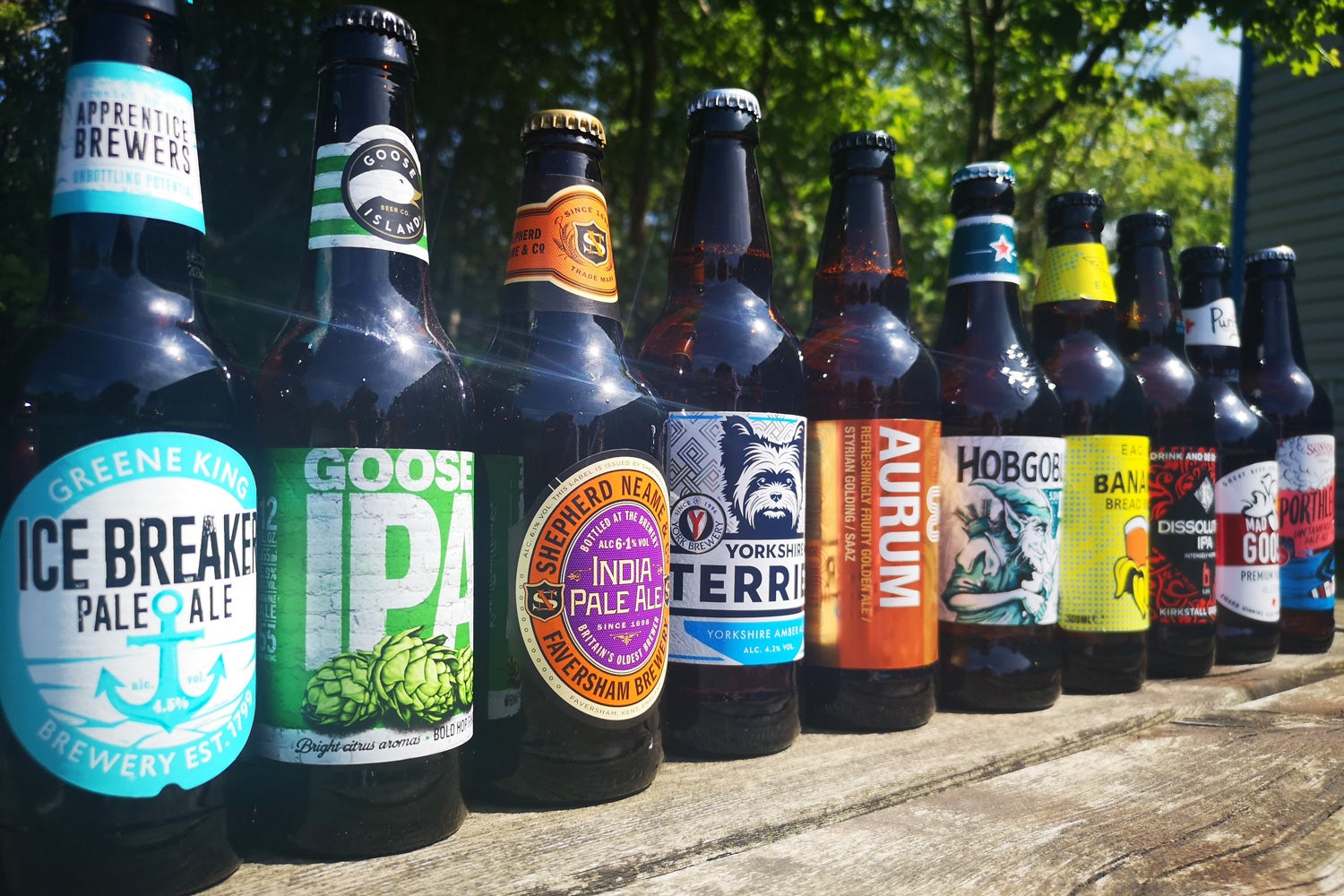 With National Beer Day approaching (June 15th), we saw it as the perfect opportunity to give a couple of the team a few light hours work sampling the best breweries had to offer. A tough job, but someone had to do it…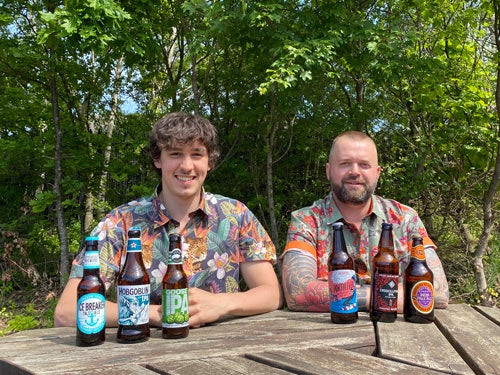 First to volunteer was Alex, our Marketplace Executive. In his free time Alex likes to explore all things craft beer, bottleshops, bars and taprooms, documenting each tasty experience on his dedicated Instagram page @beersfortwo.

Next up was Ben, our Web Designer. It's a tough call as to what Ben loves more, cycling on the open road or an ice cold craft beer. Ideally he'd say the first followed by the later!

Neither claim to be beer experts, however, they are avid drinkers of tasty brews… although not usually during work time!
The below reviews are their personal opinions only…
ALEX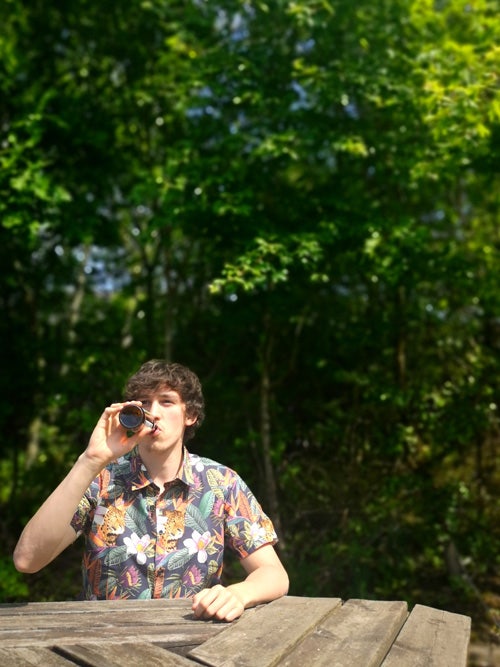 Alex wears our Wild Side Shirt.
Goose Island Beer Co., Goose IPA 5.9%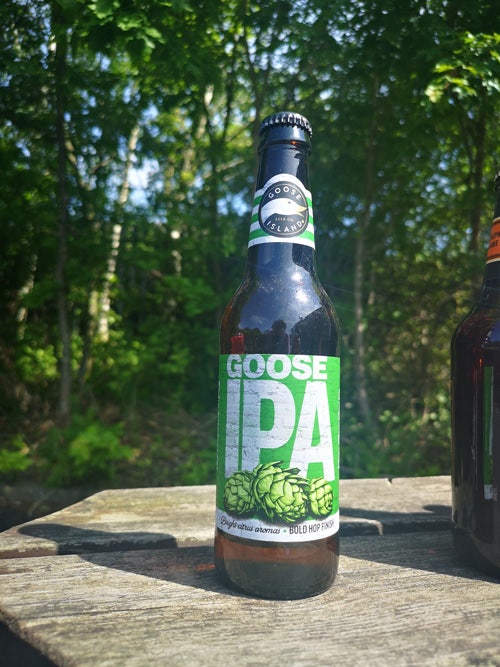 One of the classic options in the craft beer scene that you can find at your local supermarket and local pubs if you're lucky! As you sink into this beer you get a cold refreshing hit upfront with a nice bitterness from the hops which also give it a good punch of fruity flavour. As the beer warms a little you start to get a pleasant pine bitterness coming through. Absolutely lovely on a hot summers day!
4 out of 5 stars
Wychwood Brewery, Hobgoblin IPA 5.3%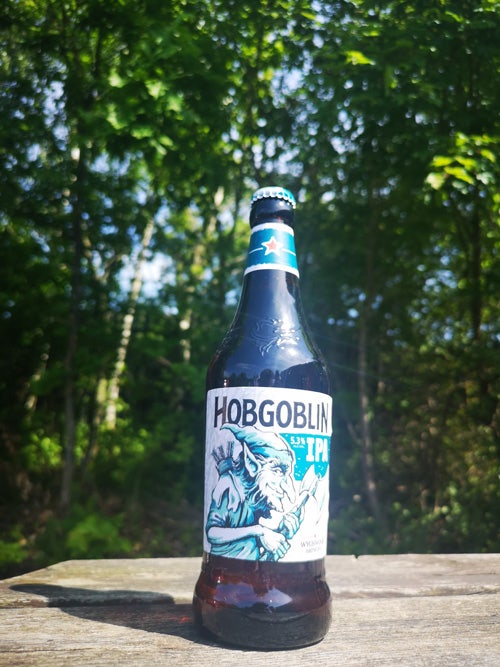 Another classic brewery which have recently started venturing into more modern styles including IPA's. This bottle is a really refreshing IPA with a bit less bitterness and more fruity, citrus flavours coming through. You get hits of grapefruit and fainter tastes of orange too. Another great option you can pick up at your local supermarket.
3 out of 5 stars
Apprentice Brewers, Ice Breaker Pale Ale 4.5%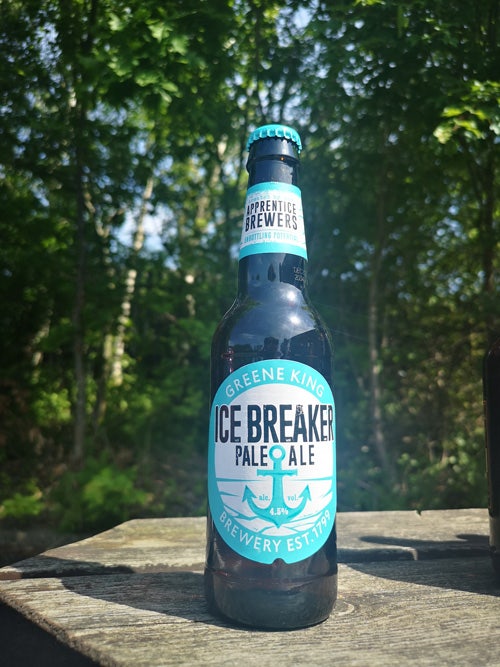 Something slightly different from the IPA's, more of an old school classic – pale ale! Much lighter in colour and much more refreshing than an IPA. Pales tend to have less hops and more pale malts giving it a bready and refreshing flavour. It still has a lot of fruity and citrus flavours running through it, just less bitterness. In my opinion, the perfect type of beer to drink in the sun!
3.5 out of 5 stars
BEN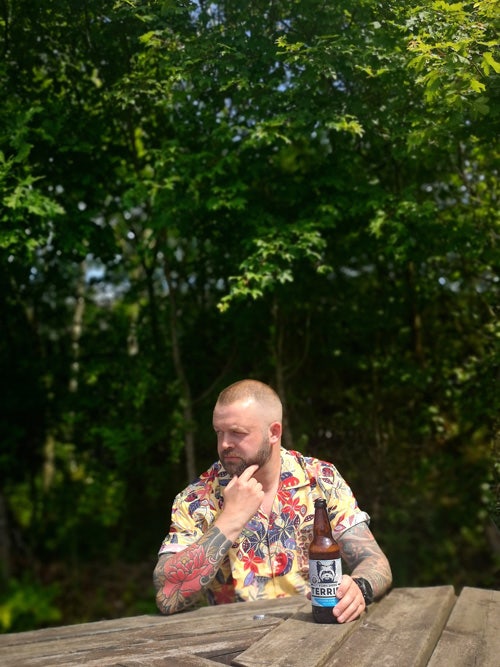 Ben wears our Chilled Days Shirt.
Skinners Brewery, Porthleven Untameable Pale Ale 4.8%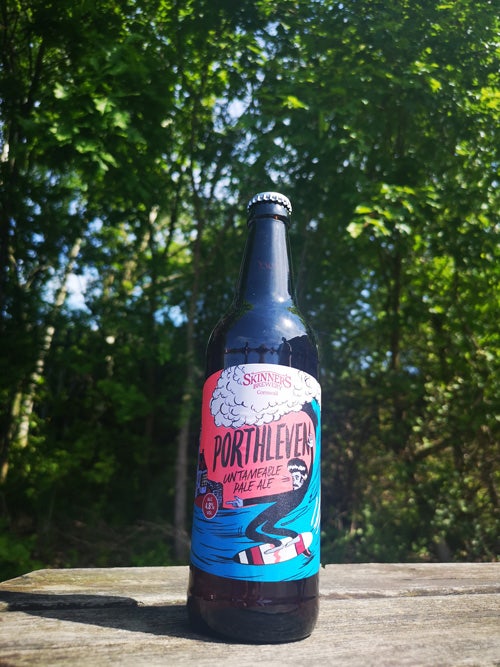 I went to Cornwall for the first time 2 years ago, the location of this brewery. Since then I have been back twice, soon to be a third time.
The sheer thought of Cornwall made me love this beer. It truly had a slightly salty taste, giving an accurate reflection of a coastal vibe on a summers day.
Easy drinking with a slightly salty taste. Being a designer by trade I also loved the label design of this beer. The person that tells you they never buy a beer by the label design is lying to you or themselves lol.
3 out of 5 stars
Eagle Brewery, Banana Bread Beer 5.2%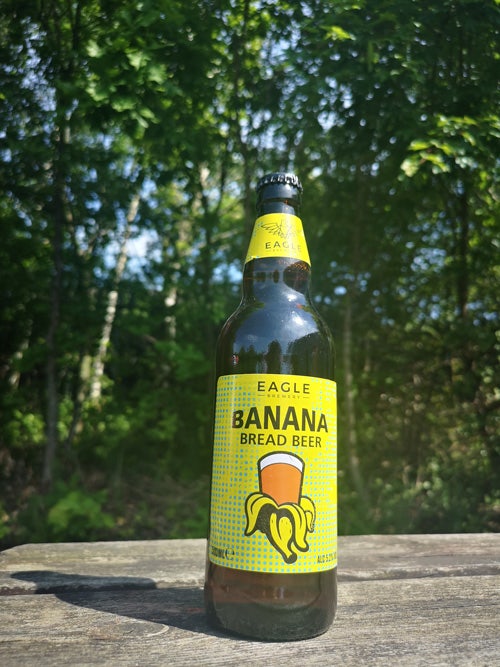 It's been about 5 years since I last sampled this beer. You can genuinely taste the banana. Easy going and not bitter, but it's sweet taste probably limits the consumption to only a couple. Unless you're mad about beers or Banana Man (showing my age here)!
Drink it for a while and it really grows on you. In my opinion it's an end of the night beer, quite filling and hard to drink afterwards. Dessert in a glass bottle.
2 out of 5 stars
Kirkstall, Dissolution IPA 5.0%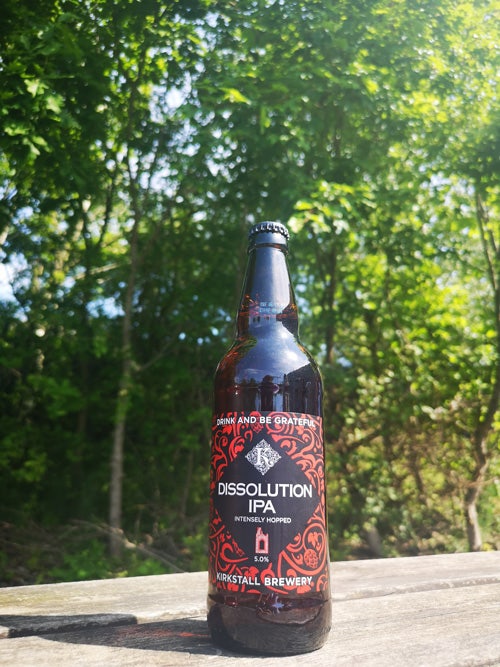 One of my favourite beers and local brewery's. I've been around to witness the start of Kirkstall Brewery getting hip and was one of the first people through the doors at The Bridge pub at Kirkstall when they took over, touring the brewery back when it sat near the student digs.
Not the new cool as Kirkstall Road Taproom!
Super hoppy and enjoyable, with a light bitter aftertaste, I would recommend this beer to anyone.
4 out of 5 stars
York Brewery, Yorkshire Terrier Amber Ale 4.2%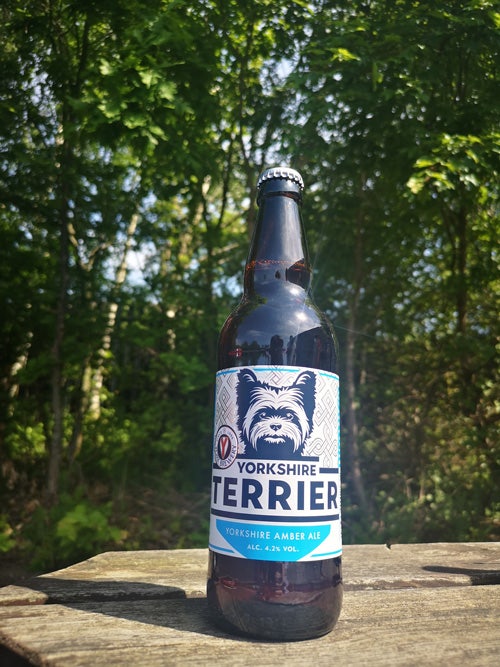 Not for me, mild bitter taste. Quite fruity but mild tasting. Easy drinking if you're looking for autumnal ale. Too much like a winter beer for my liking.
1 out of 5 stars
Shepherd Neame & Co Faversham Brewery, India Pale Ale 6.1%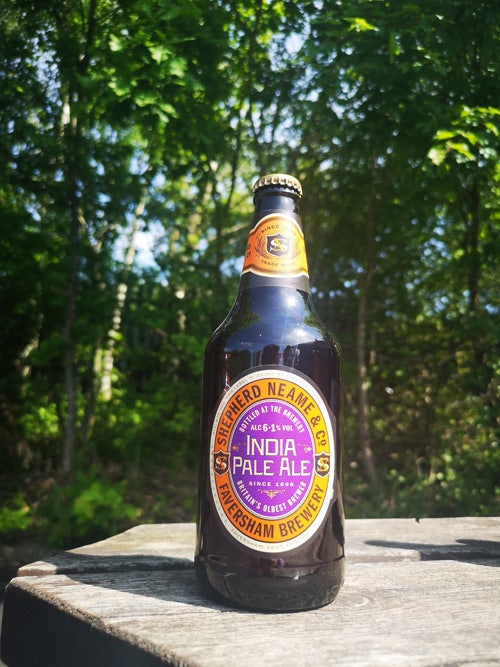 Being a massive fan of IPA I was obviously gonna love this, easy drinking but with a kick at 6.1%. Went down smoothly but with a bit of a bitter aftertaste.
I'm also a fan of the artwork, I love this old-school medicine label style.
3 out of 5 stars
Now Alex and Ben have shared their untapped opinions, we'd love to know your beer reviews and recommendations in the comments section below. We're always looking for an excuse to try a new beverage!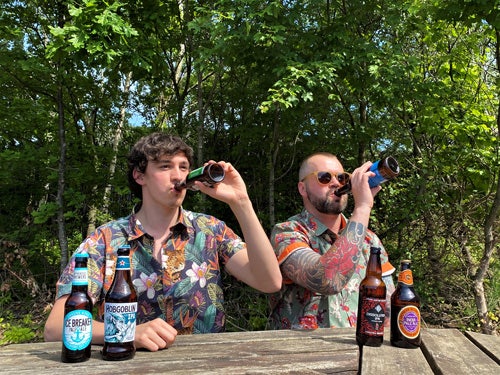 Alternatively, if you rate their shirts more than you rate their reviews, you can find Alex's shirt here, or Bens shirt here.

Cheers to beers!
Scroll to top