Treat Yourself This Mother's Day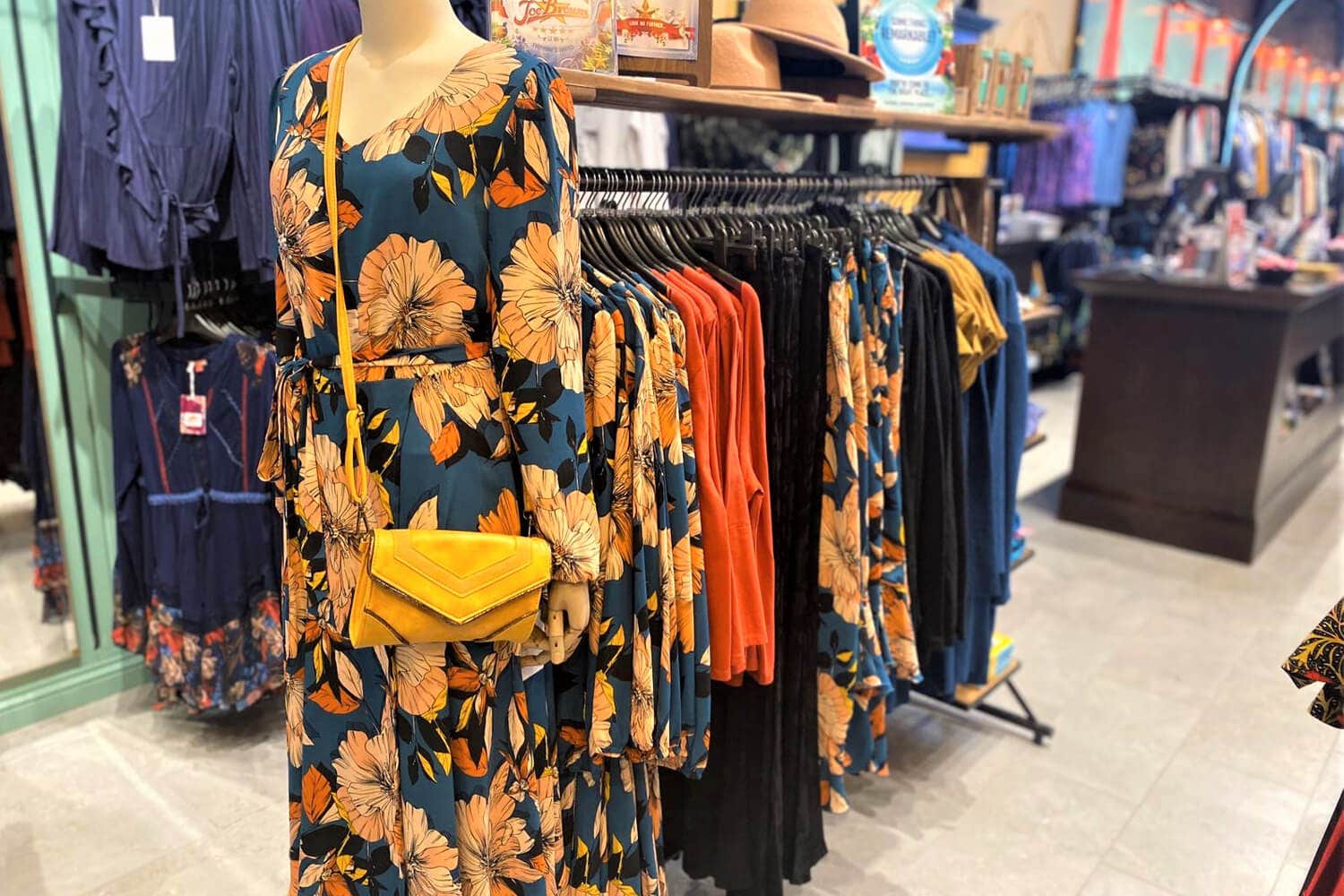 Mother's Day is all about treating the amazing women in your life, but what about yourself? From catching up with friends to getting an early night, the day should be all about making time for yourself. Some guilt-free shopping will do just the trick too, so why not head to our York Designer Outlet store and grab a bargain or two - just because you totally deserve it!
Check out our favourites…
For catching up with friends
Cheeky Check Jacket was £70, OUTLET PRICE £35.
Let's start off with our gorgeous pastel jacket – here to freshen up your spring wardrobe. This beautifully tailored style comes with touches of contrast trims, adding a unique twist and at only £35 it's a total bargain! Team it with a white blouse or one of our remarkable dresses (you'll find plenty to choose from) and get ready to feel incredible.
For a family meal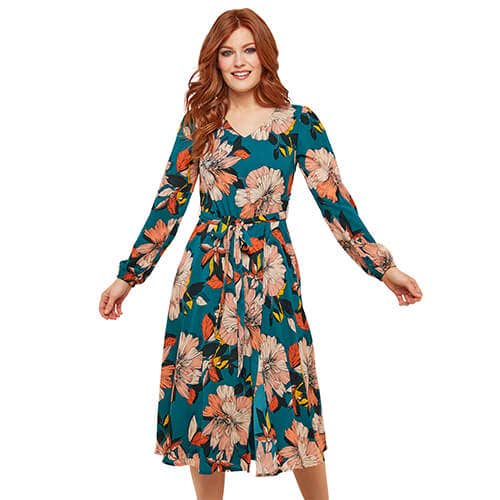 Touch Of Sparkle Dress RRP £60, OUTLET PRICE £30.
If your family are treating you to a Mother's Day meal, then you need something special to wear. Look no further than our striking floral dress, complete with flattering waist tie and long sleeves. The floaty style is easy to wear and it will look fabulous worn with heels or with ankle boots for a more casual look.
For a night on the town
Vintage Florals Dress RRP £45, OUTLET PRICE £30.
Our favourite vintage-inspired dress will get you in the mood for dancing and at only £30 you simply can't say no! The stunning silhouette looks amazing on any shape and is finished off with a beautiful frilled hem. Now that you've found the perfect dress, it's time to call your friends and arrange a date…
For afternoon tea
All New Sizzling Summer Dress RRP £45, OUTLET PRICE £25.
If you're lucky enough to be treated to afternoon tea, then why not treat yourself to a new dress – you deserve it! This one is a wonderful choice, don't you agree? The soft mint and floaty style, combined with a gorgeous floral print make this remarkable design top of our wish list and at only £25 what's not to love?
For a weekend city break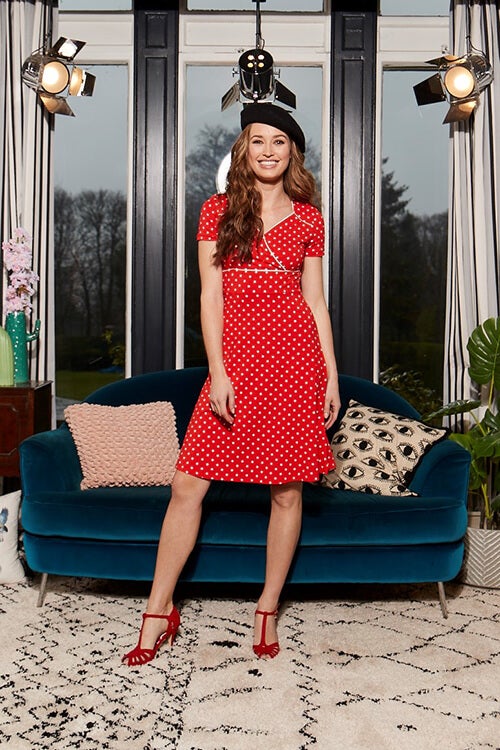 Perfect Polka Dot Jersey Dress RRP £35, OUTLET PRICE £22.
Heading off on a mini-break as a special treat? Our popping polka dot dress is a playful choice that oozes vintage style – why not add it to your case? The soft jersey fabric and simple silhouette will fit and flatter you perfectly!
Head in-store to shop these styles and plenty more bargains – all at up to 50% off.
See you soon!