Veganuary: Nisha's Vegan Cookie Recipe!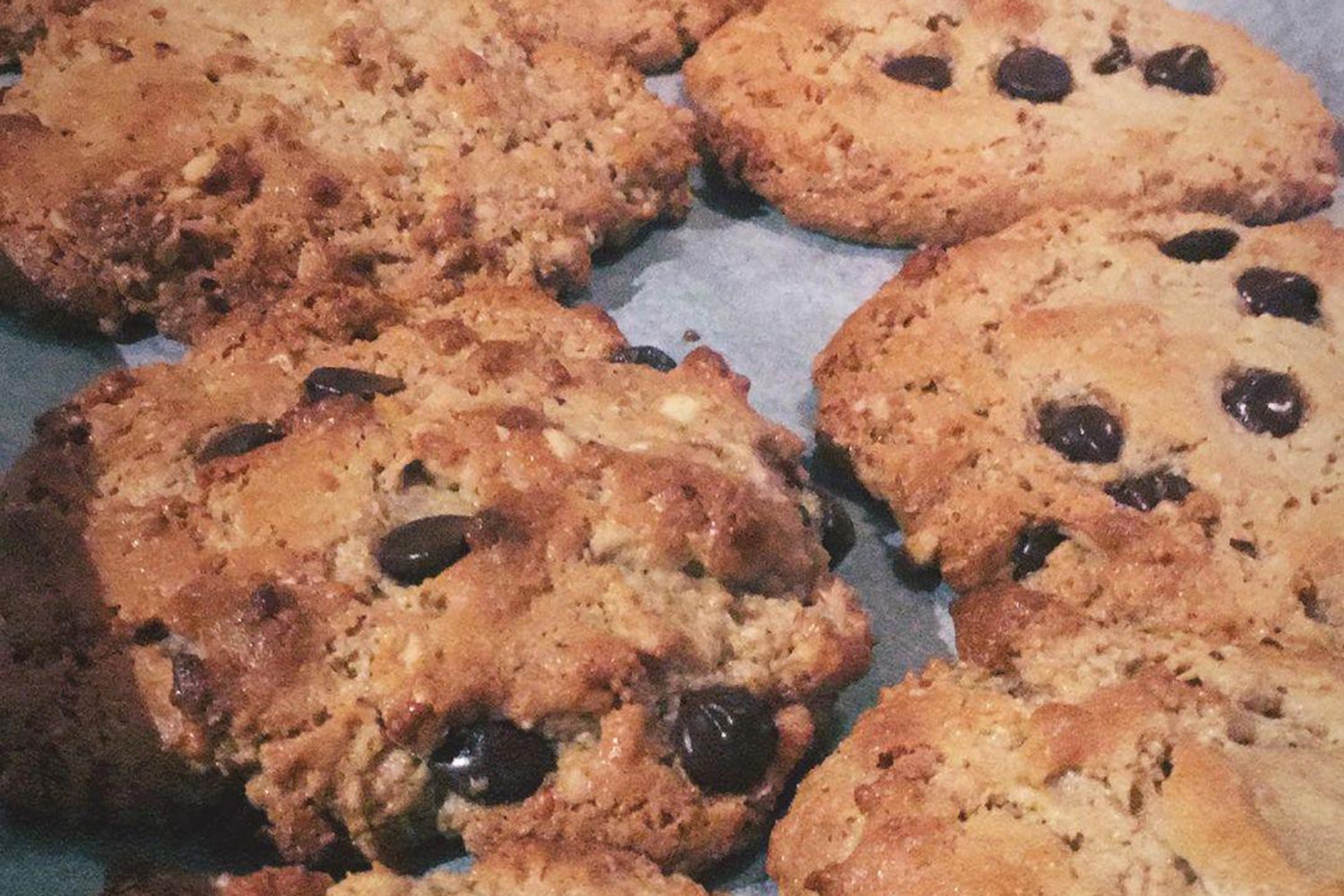 How are we all enjoying Veganuary so far? Hmm? What's that? You want a biscuit to dip in your tea? We've got you covered.  
Our very own photographer, Nisha has kindly agreed to share her super-secret vegan cookie recipe so we can all enjoy that much needed sugar rush! Being a vegan for several years now, Nisha is our plant-based boss, our go-green guru, our superfood shaman... you get the drill.  
Read on below to enjoy the gooiest, melt-in-the-mouth cookie without eggs or dairy!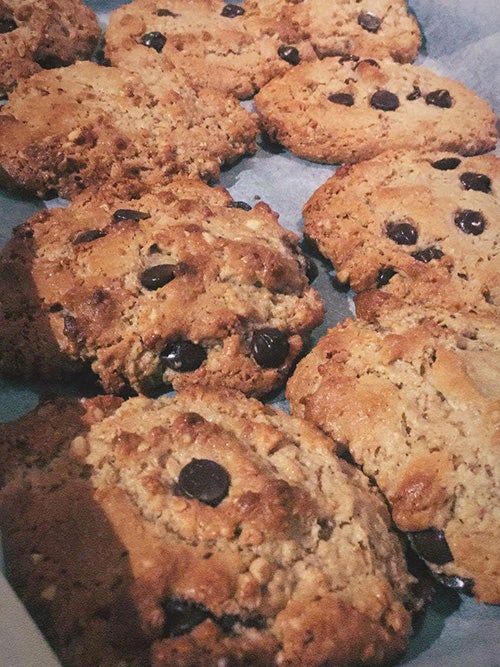 Ingredients 
1 cup oats (blended to make oat flour) 
1 cup peanut butter 
1 cup light brown sugar 
1/4 cup almond milk 
2 teaspoons vanilla extract 
1/4 teaspoon baking powder 
1/4 teaspoon salt 
Vegan chocolate chips (as many as you want) 
Equipment 
A Blender 
A mixing bowl and spoon 
A cooling rack 
Baking parchment
Method 
Blend the oats to makeoat flour

Preheat oven to 180 degrees

Mix the peanut butter, sugar, vanillaextract,and almond milk in a blender.

 

Add the oats and continue to blend.

Add the salt and baking powder and mix.

Pop in a mixing bowl to add the chocolate chips

Spoon tablespoons of mixture into cookie shapes on a tray lined with baking paper.

Pop in the oven for 10-12 mins

Leave to cool for 15 minutes before adding to a cooling rack to cool completely.
Scroll to top