CREATE 30 OUTFITS WITH THESE TOP 10 PIECES
---
At Joe Browns we're all about creating capsule wardrobes with fabulous pieces unique to your signature style. Whether it's the perfect day attire for a spring walk, an office-chic ensemble to empower you at work or a show-stopping dress to turn heads when you next hit the dancefloor, our New Season Womenswear Collection will have you excited to create countless stylish looks this season.

In this blog post, we'll feature Joe's top 10 spring staples with three ways to style them - so you can create your very own capsule wardrobe this season. Ready for timeless fashion inspo? Grab a pen and paper and take note of these ultra-versatile styles that can be re-worn time and time again.
---
Stay Cosy In A Chunky Knit
---
Whether you dress it up or down, you can't go wrong with a chunky knit jumper and at Joe Browns we have plenty of great styles for you to choose from!
---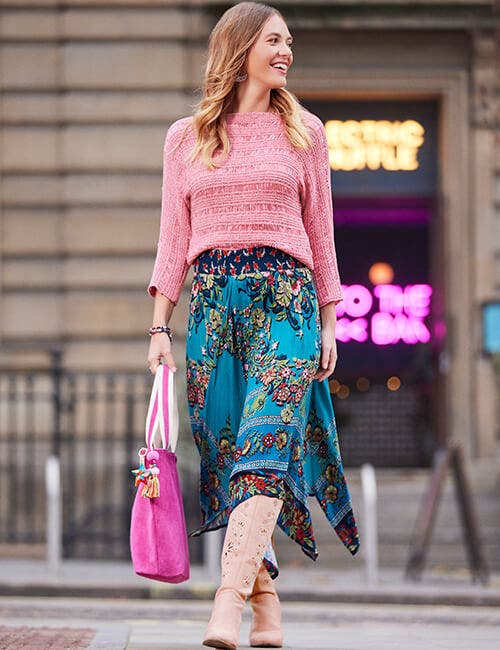 ---
1
---
Layer your chunky knit with a fabulous midi skirt and heeled ankle boots. Top off with a fashionable ladies' belt to cinch in at the waist, creating a flattering silhouette!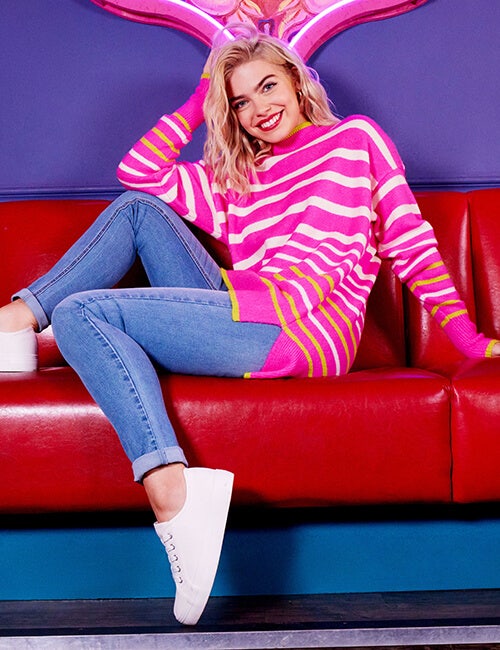 ---
2
---
For a cosy daytime outfit, pair your knitted jumper with a pair of jeans, your favourite jacket and a cosy scarf to keep you super snug on those crisp, sunny strolls.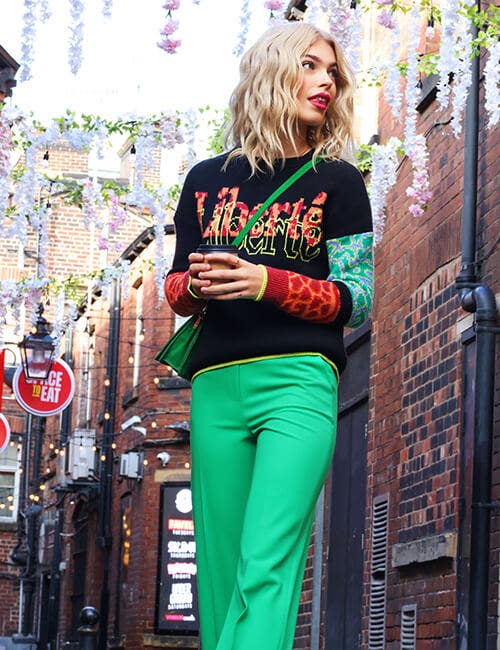 ---
3
---
If you're in need of the perfect office ensemble, wear your knitted jumper tucked into some tailored trousers for an effortlessly chic "just thrown together" look. Pair this with heeled boots and a structured blazer for the ultimate smart-casual work attire.
Go Back To Basics With Laid Back Leggings
---
Leggings are an essential basic and are perfect all year round! Super comfortable, there are countless ways to layer a pair of black leggings.
---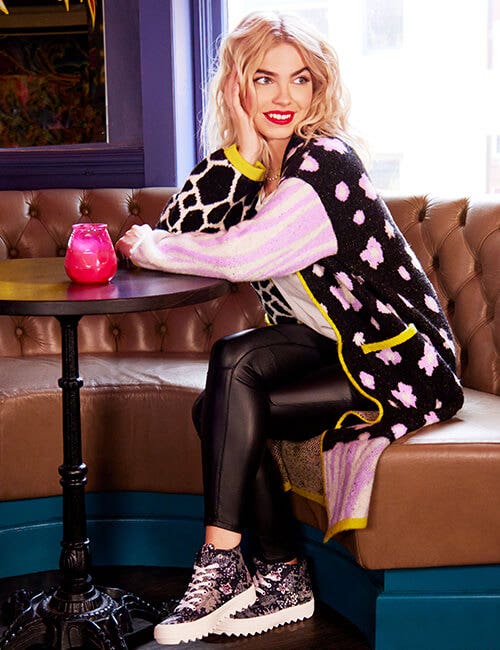 ---
1
---
1. If you're indulging in a lazy Sunday, wear your leggings with a longline cardigan for maximum cosy vibes. Complete your look with your choice of items from our Sloe Joe's Loungewear collection.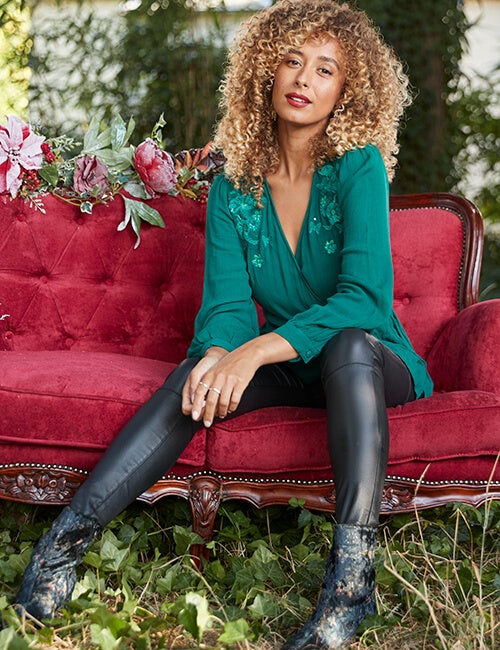 ---
2
---
2. Leggings aren't just for lounging! Dress up some black leggings with a pretty blouse or tunic and high heels. Throw on a chic blazer and you'll be ready to hit the town!

Your Favourite Pair of Jeans
---
Denim jeans are a timeless classic. Arguably one of the most versatile pieces in your wardrobe, you can count on denim to never go out of fashion. Whether you opt for a bootcut, skinny or flared style - you just can't beat finding a perfect-fitting pair of jeans!
---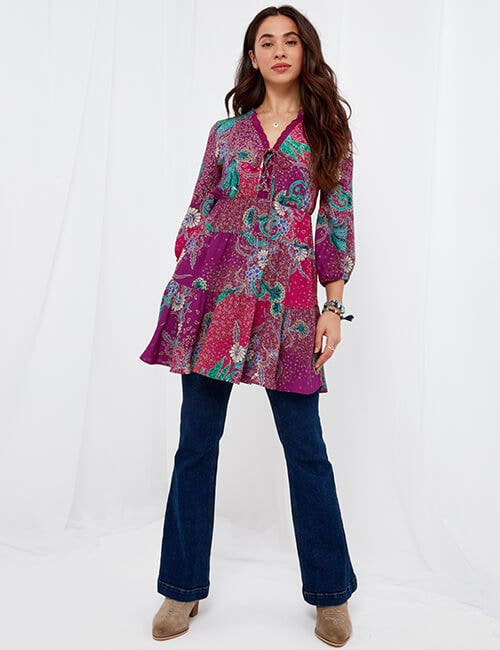 ---
1
---
For a beautiful boho look, pair your bootcut jeans with a floaty women's tunic and heeled boots. Add a sparkly neck scarf for instant retro-inspired vibes!!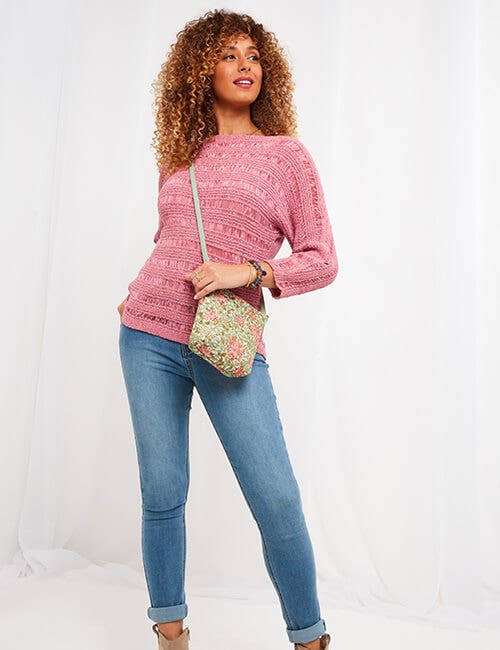 ---
2
---
Got a day of running errands? Keep it casual with skinny jeans, trainers and a big chunky knit thrown over the top for extra warmth.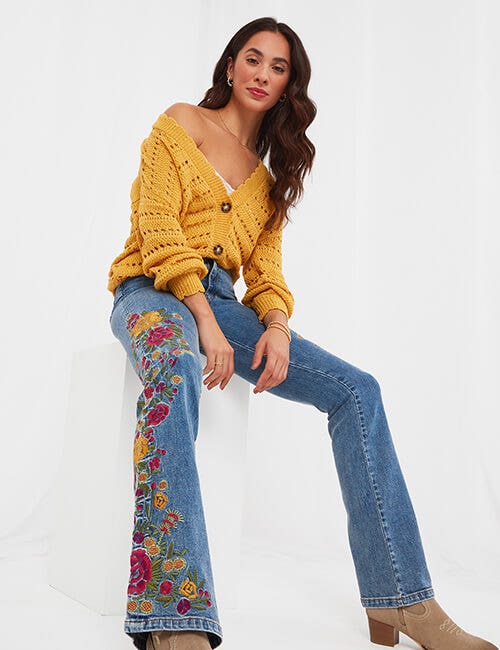 ---
3
---
For an evening meal or Friday night drinks, you can't go wrong with the classic "jeans and a nice top." A tried and tested go-to ensemble that features in every woman's wardrobe, pair your favourite jeans with heels and an eye-catching shirt and you're ready to go!
The Perfect Party Dress
---
If you have a fancy occasion upcoming, we have plenty of options for you that will turn heads for all the right reasons! There's no better partner for spinning on the dancefloor than a beautiful, sophisticated dress. At Joe Browns we have a selection of stylish party dresses in our occasionwear that are sure to have you looking the part this season.
---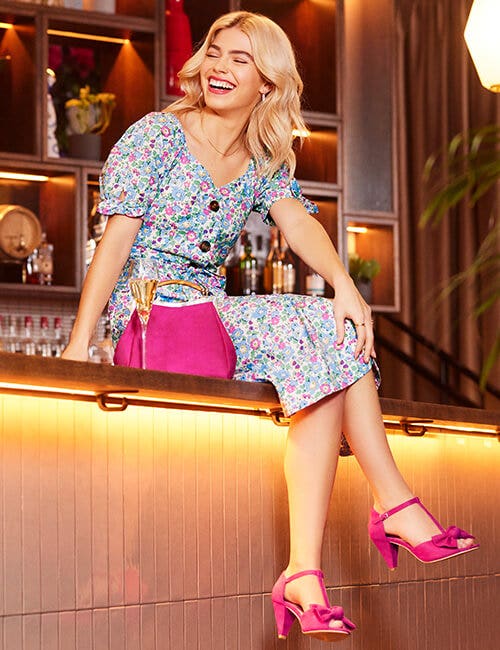 ---
1
---
Nothing sings of romantic spring evenings more than a fabulous floral dress. With a pretty print that exudes fresh flowers in bloom, it's the perfect choice for a date night dinner. Pair with chic strappy heels and some statement jewellery to finish this party style.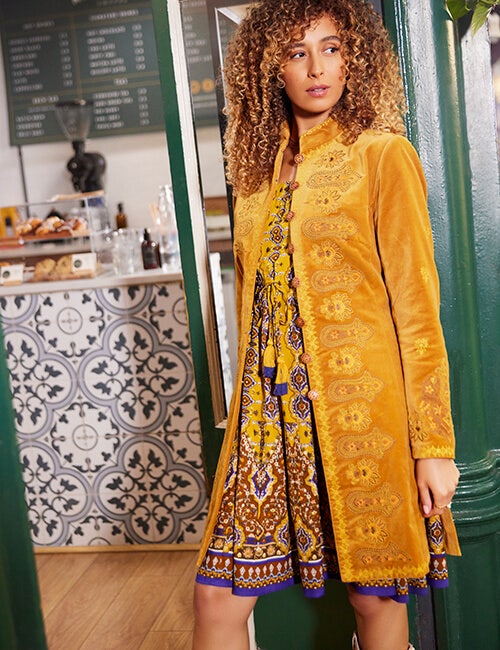 ---
2
---
Look and feel fabulous in a stylish mini dress this year! Perfect for pairing with knee-high boots and a bold blazer over the top, you'll be sure to wow the crowd in an eye-catching mini design this season.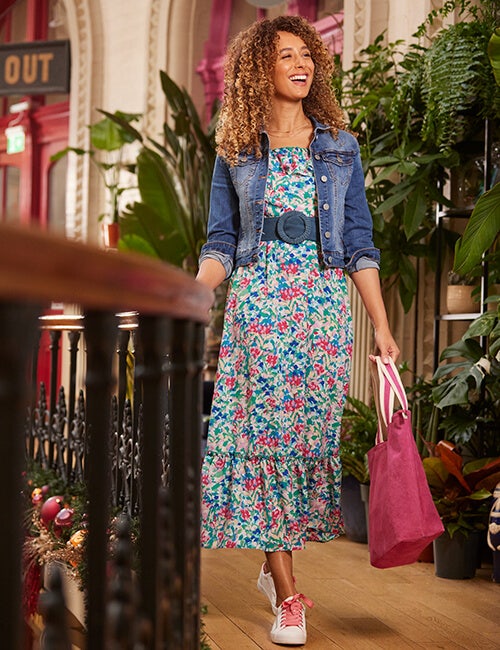 ---
3
---
For an easy smart-casual look, our spring dresses are perfect for those less formal gatherings. Layer under a cardigan or thin knitted jumper with tights and boots for a warm yet stylish springtime ensemble.
A Chic Structured Blazer
---
At Joe Browns, we love a bold women's blazer! We believe every woman should have one in their wardrobe on days when you need to feel self-assured and empowered!
---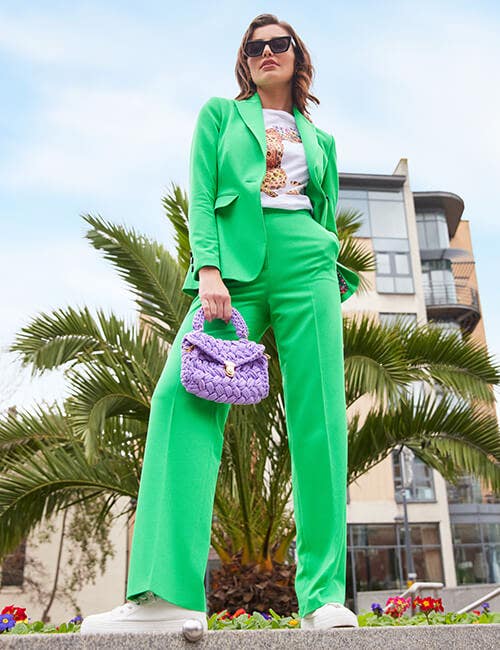 ---
1
---
Pair your blazer with a crisp shirt, tailored trousers and heels for a sophisticated look that'll have you ready to feel fabulous and confident in any office meeting.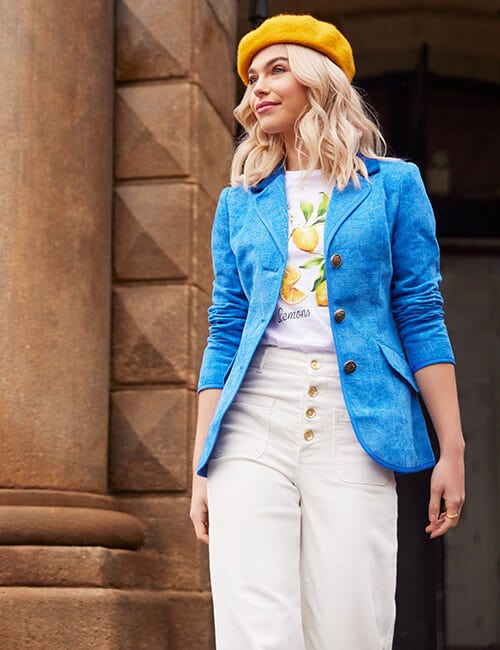 ---
2
---
For a casual yet stylish day look, wear your blazer with skinny jeans, trainers and pair with a large tote bag - ideal for weekend shopping sprees! If it's a chilly spring day, simply add a snug oversized scarf to the mix and you're all set!
Stay Stylish In A Beautiful Midi Skirt
---
Gone are the days when midi skirts were only part of our summer wardrobes. At Joe Browns we celebrate the much-loved midi for its effortless versatility! A timeless staple, there are countless ways to style a midi skirt all year round.
---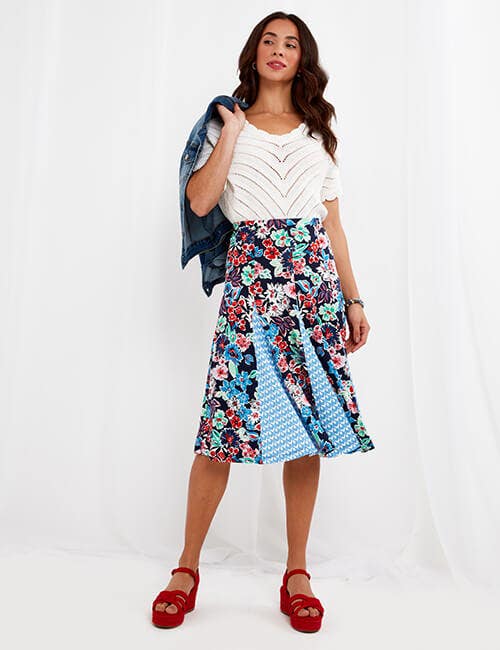 ---
1
---
Wear your midi skirt with a loose-fitting, thin knit jumper tucked into the front with a statement-buckle belt peeking through to show layers of personality!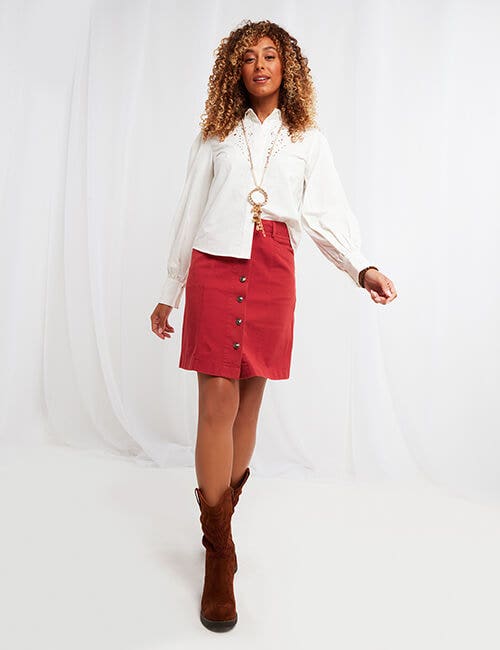 ---
2
---
For an effortless smart-casual go-to, pair a midi skirt with a fitted long-sleeve turtle neck and heeled boots for instant Parisian-chic vibes.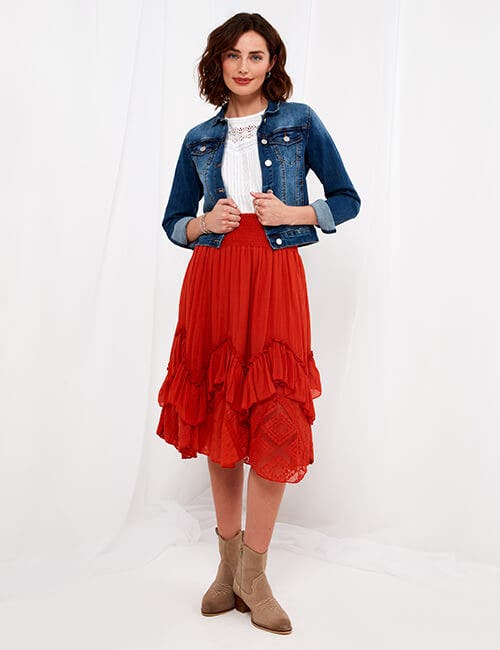 ---
3
---
For a more relaxed daytime look, opt for a plain white tee tucked into your midi skirt with comfy trainers and a cool leather jacket to give a casual ensemble an added edge!
A Longline Cardigan Perfect For Lounging
---
While short boxy cardigans still have their place, the reign of the longline cardigan is well and truly upon us! With an elongated design, extra fabric = extra cosiness to wrap yourself in on those chilly spring days.
---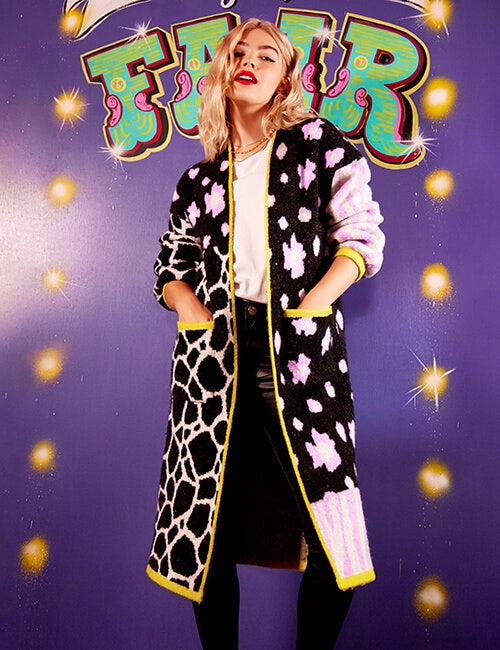 ---
1
---
Style your longline cardigan with a plain white tee and comfy leggings for the ultimate indoor loungewear set.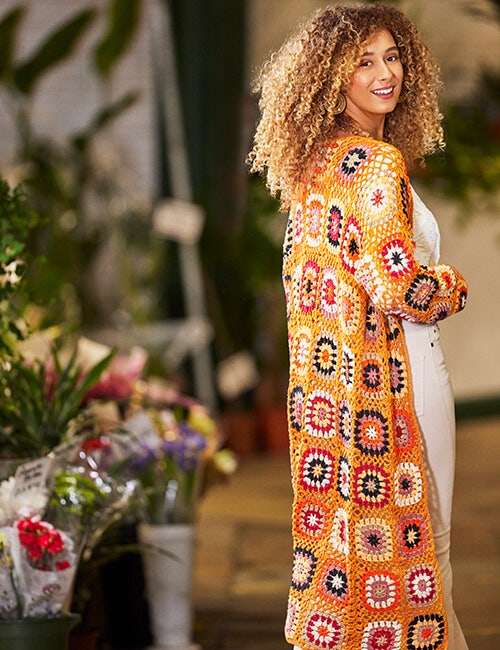 ---
2
---
Create the ultimate boho-chic look by pairing your longline cardi with light-wash denim jeans, heeled boots and a stylish fedora hat for instant western vibes.
Turn Heads In A Show-Stopping Jacket
---
During any season it's all about statement pieces and a vibrant stand-out jacket can easily be the cherry on the cake when it comes to adding those fabulous finishing touches to those all-important everyday ensembles.
---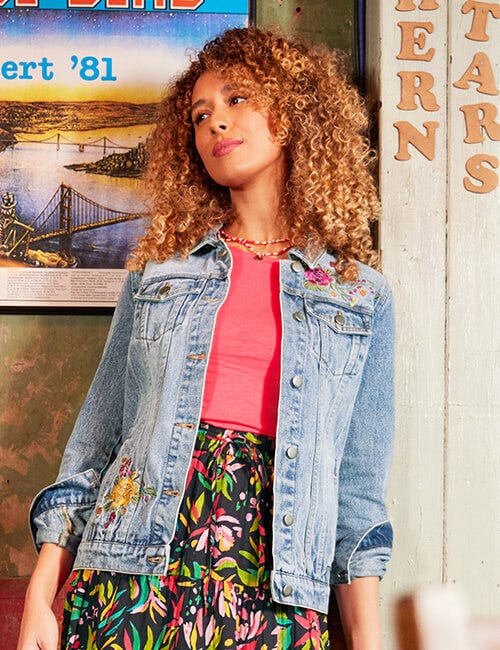 ---
1
---
A beautiful embroidered jacket is the perfect piece to pair with a simple dress to add an instant pop of colour to your go-to outfits this season.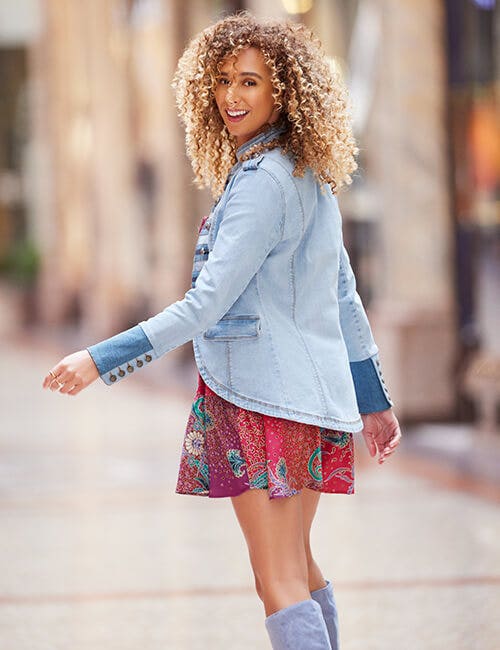 ---
2
---
If your outfit is bold, colourful, patterned (or all of these combined!) wearing a simple understated blazer over the top will perfectly complement your ensemble, without overpowering it.
Make A Statement With A Unique Belt
---
At Joe Browns we firmly believe in the power of accessorising and if there's one item that will always provide the perfect finishing touch to any outfit, it's a stand-out ladies' belt!
---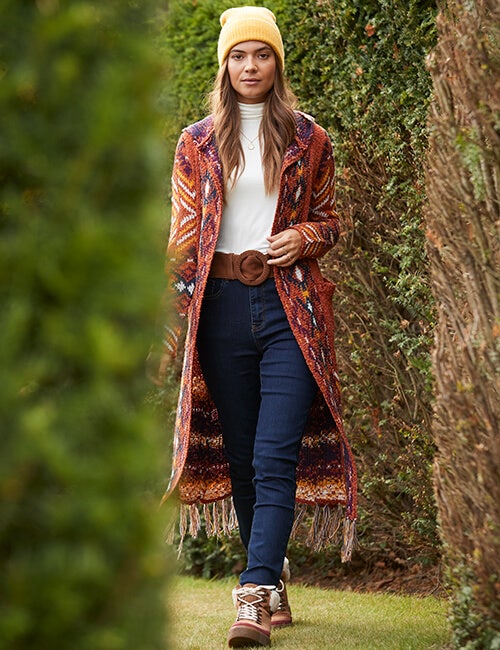 ---
1
---
Jazz up a simple jeans, jacket and boots combo with a show-stopping belt to tie your look together.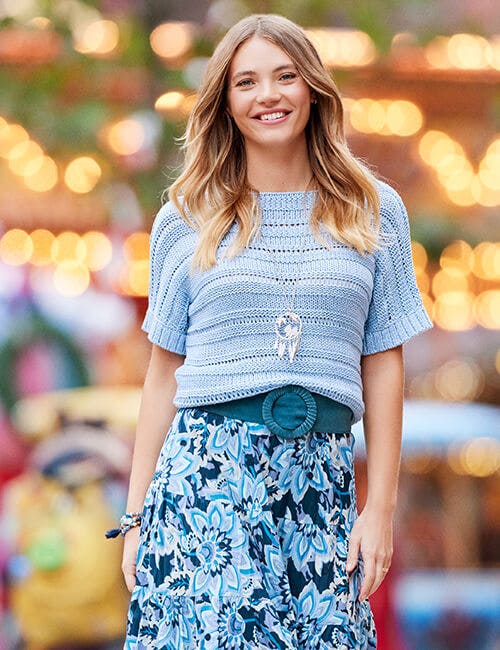 ---
2
---
Wear a statement-buckle belt over a chunky knit layered with a maxi dress to cinch in the waist to create a beautiful hourglass silhouette!
Step Out In Style In Knee-High Boots
---
The ultimate spring wardrobe staple, if you're looking for chill-proof heels, look no further than a pair of stylish knee-high boots. With extra length to keep you nice and toasty, mini skirts and dresses can still reign supreme this season!
---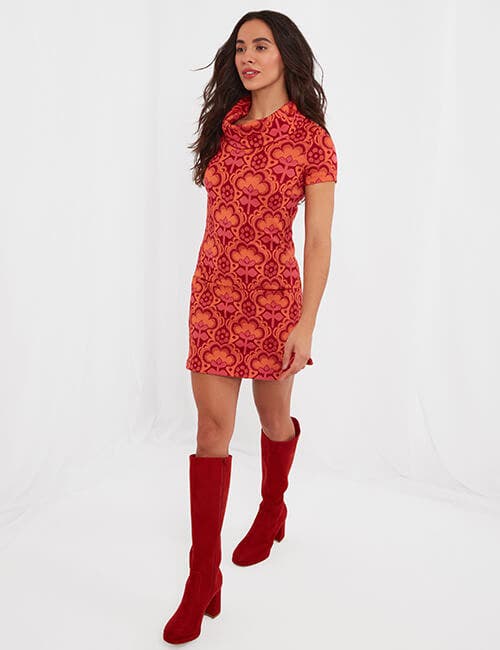 ---
1
---
Pair your knee-high boots with a cosy knitted tunic for a truly effortless style that can be thrown together in seconds!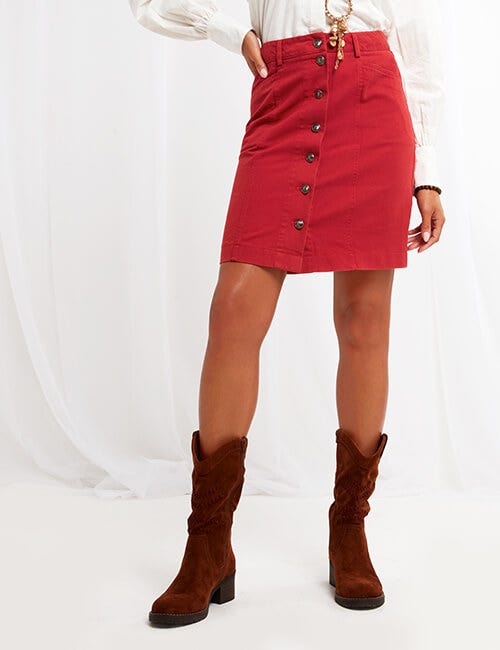 ---
2
---
For a preppy chic look, style your knee-high boots with a simple mini skirt alongside a cosy sweater vest layered over a crisp long-sleeve shirt. Add a cosy scarf and a chic beret to really finish this ensemble!
---
For more amazing styling tips this season, head to the Joe Browns blog, or check out our inspiration page to discover endless top picks and on-trend pieces!
---
Scroll to top