Halloween Homeware for All Year Round
---
It's spooky season! Grab your pumpkin, broom and black cat to take a journey into our Halloween capsule range! Discover our beautifully remarkable home décor you can keep on display all year round!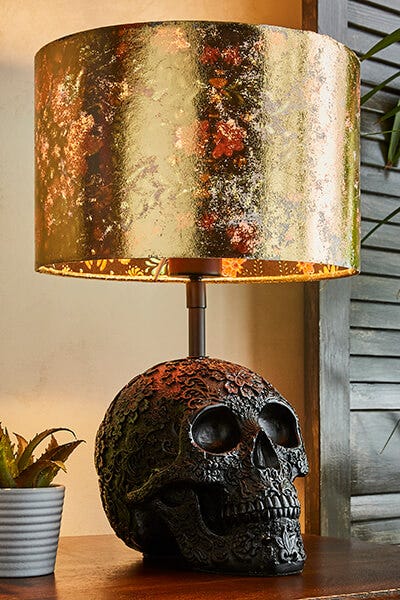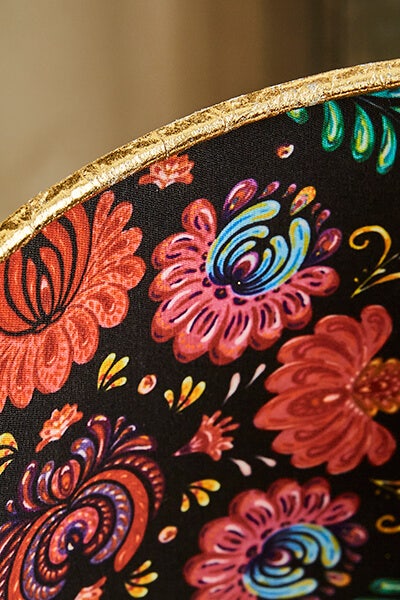 Eerie Illumination
---
Light up your space with our dark and different Splendid Skull Table Lamp. With a statement skull base boasting filigree carvings, topped off by a gorgeous, textured gold lampshade, you'll have no problem matching your personality to your space. This is the perfect table lamp to show your edgy yet elegant side. Better yet, look a little closer to see the hidden, bespoke floral pattern to the inside of the shade.
Black Coffee Has Never Looked So Colourful
---
We like our coffee how we like our spooky night sky – black. Why not put a colourful and quirky spin on your morning witch's brew with our Pumpkin Novelty Lidded Mug? This statement pumpkin mug will be a total hit in any home. This definitely doesn't have to be reserved for Halloween, so why not use it for your festive hot toddy or mulled wine? Don't forget to check out the Marvellous Mushroom Mug, too!

Live Life in Full Skull-our!
---
Halloween doesn't have to mean dark shades - why not add some vibrancy to the occasion with our Fabulous Floral Skull Ornament. This floral resin skull ornament is an incredible statement piece with fantastic, vibrant colour, intricate design and an exquisite metallic finish. Made in Día De Los Muertos Style, this striking piece will be a welcome shock of colour in almost any space.
Spook-tacular Skulls for a Wicked Welcome
---
We're loving all things wickedly weird this season, such as our Halloween Skulls Doormat. In gorgeous autumnal colours, this sugar skull doormat is the way to let the trick-or-treaters know you're the house to knock on for a sweet treat or two! As a plus, it's also made from eco-friendly material so you can enjoy the freaky festivities while doing your bit for the planet.
We hope you've had a fang-tastic time taking a look through our Halloween capsule range. Take a creep on our Inspiration page to see the latest style and homeware guides or tag us in your fabulous space on our Facebook and Instagram.
Scroll to top