Shop the Style! Top Spring Menswear Looks
Funnel Fun
---
The ultimate go-to funnel is back and better than ever. The Full of Life Funnel has been reintroduced in a brand-new viola shade with contrast panels. Designed to be striking, it's a sure way to brighten your moon on those grey spring days. Layer this funnel over our Road Race Top; a long-sleeved shirt with colour block panel detail inspired by old-school racing gear, featuring a statement graphic to the back and matching chest motif.
Now you're snug and warm on top, prepare for the day to brighten with our Cool and Customised Shorts. Packed with plenty of detail, this makes a unique spring and summer style in a stylish and practical combat short design. Step into our Easy Livin' Suede Trainers and you have an outfit for the everyday, whether you're off to the pub for footie with the guys or a family day out.
---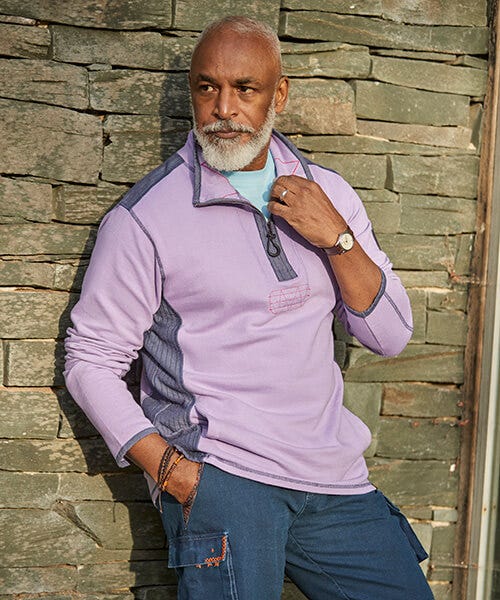 ---
Cricket Crush
---
Who doesn't love a cardigan?! Our cricket-inspired Cut Above Cardigan is this season's showstopper. This dapper, preppy style will have people swooning when layered the right way. Shop this style by adding our Calm and Cool Grandad Shirt, a collarless, white button-down shirt that's the epitome of smart casual. Lastly, add the Blast From The Past Shirt to immediately create an enviable layering effect underneath the cardigan!
Keep on the casual side with the Hit The Actions Shorts, the stylish combat short that's bang on trend. Keep it neutral in the navy colour, or add a pop of colour with the red. Complete the look with the Aligner Suede Brogue Pumps that are bang on trend and tread the fine line between casual and sophisticated to complete this smart, premium look.
---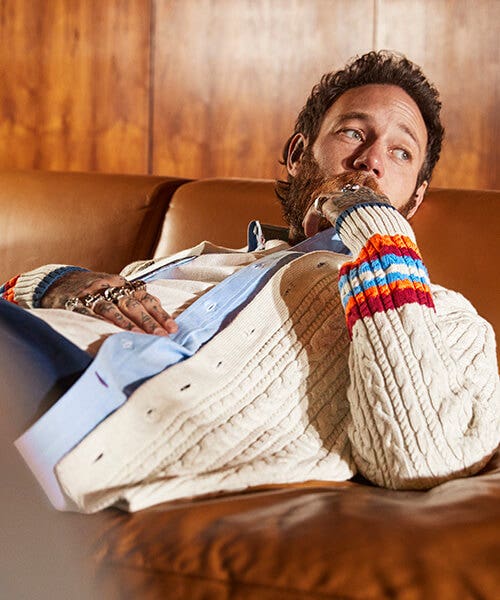 ---
Men at Work
---
Strut into work and beyond in total style with our Work It line. Put a twist on the classic waistcoat with our Work It Waistcoat, a denim number full of distinctive details for dapper and daring style. Layer this waistcoat over our Versatile Henley to carry through the smart-casual style and pair them both with the Work it Jacket. In an on-trend tobacco colour, it's smart, stylish and perfect to carry you through the chilly evening breezes in the warmer months. With impeccable quality, this heavy canvas jacket will be your best friend – and best friends with your wardrobe!
Create a distinctive double denim effect with the light Sensational Slim Jeans rolled up at the hem for an extra dash of style, and don our remarkable Wonderous Place Leather Boots to bring the entire ensemble together to look and feel striking, whatever the weather.
---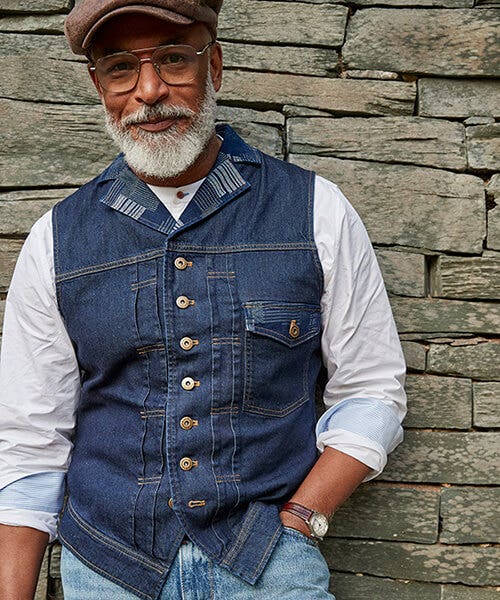 ---
Suited and Booted
---
There's nothing like a spring occasion! And if you don't have an occasion outfit ready for an event or spontaneous formal occasion then you sure will now! Our top blazer for the summer is the classic Smarten Up Summer Blazer, designed to keep you dapper and cool during warmer days with its classic, premium linen blend and textured finish. Instantly create dimension by wearing the Cut Above Collar Shirt and Perfect Partner Waistcoat. The white shirt, when paired with the waistcoat (complete with a statement floral back panel) creates a dynamic effect in the shades of the items. It's a total winner!
Add a casual side to this dapper outfit with the super smart Straight Joe Jeans to show off your cool. Jeans and blazers are a massive hit this season, which you can top off perfectly by adding the Shelby Blue Leather Brogues. Inspired by classic Italian footwear, you can feel suave and sophisticated to boot when you're suited and booted in head-to-toe Joe Browns!
---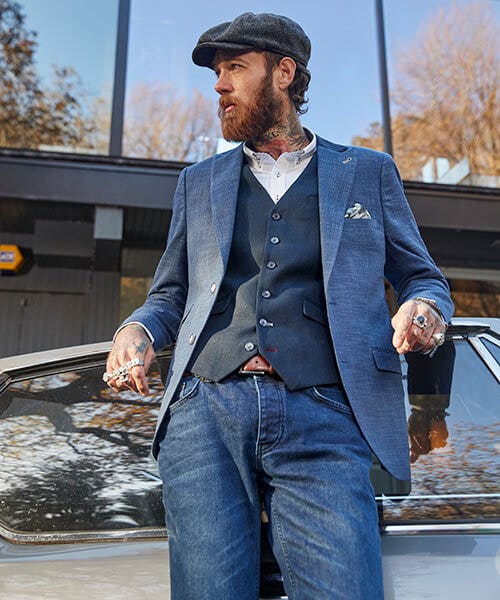 ---
Biker Boy
---
You didn't think we'd forget about our bad-boys and rockers now, did you? Never! We've got the perfect look to show some attitude this spring. We're centring this look around the distinctive and daring Full Throttle Leather Jacket. With premium, rich burgundy panels on the arms and shoulders, knitted rib inserts at the neck and statement zips on the front panel pockets, this leather jacket is anything but ordinary. Create your biker boy look firstly by donning the Got Your Back Henley that's packed with extra twists and details. Allude to your secret love of fun and funky colour by layering the Perfect Print Shirt over the top and you instantly have a badass layered look that'll turn heads all day long.
Succinctly finish off this outfit by stepping into our Superb Fit Jeans. In a comfort stretch denim, these are the ultimate comfort jeans that fit like a second layer of skin – perfect for your biker look. But of course, no biker look would be complete without our Bad Habits Leather Biker Boots, with its contrasting leather and snakeskin detail that's full of rock 'n' roll charm.
---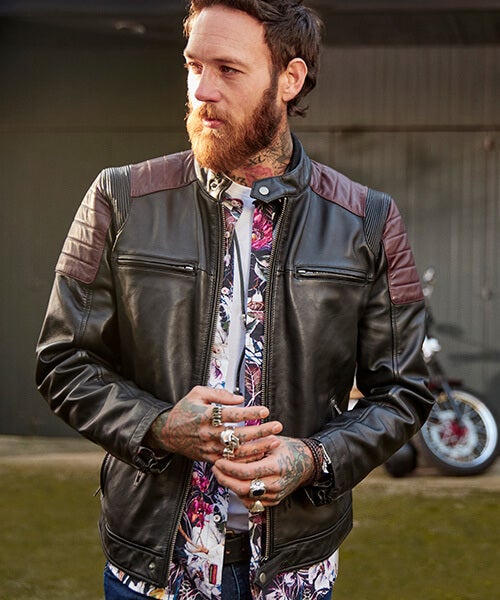 ---
If you were unsure how to update your wardrobe for the new season ahead, you have plenty of options to choose from now! Whether you're a biker boy or a boot-and-suit man, there are loads of options in our spring collection to breathe some fresh spring air into your wardrobe this year.
Scroll to top