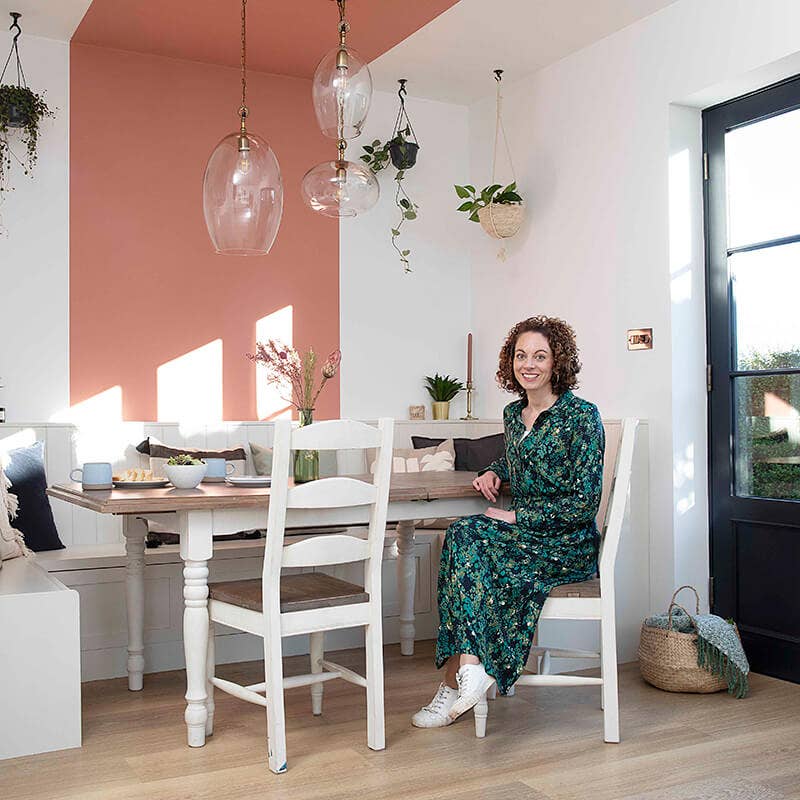 ---
Banish the Blues and Brighten Your Home this January
---
From Becks at The Interior Lens
---
Becks first started an Instagram account to document the renovation of her home but what began as a hobby quickly turned into an all-consuming passion for all things interior related! Becks went on to study a diploma in interior design and she now runs a consultancy business (www.theinteriorlens.com) offering interior design and styling services to people in need of guidance. Becks also regularly collaborates with homeware brands to style and showcase their products in her home.
Don't forget to give Becks a follow on @the_interior_lens on Instagram for more fabulous interior design tips!
---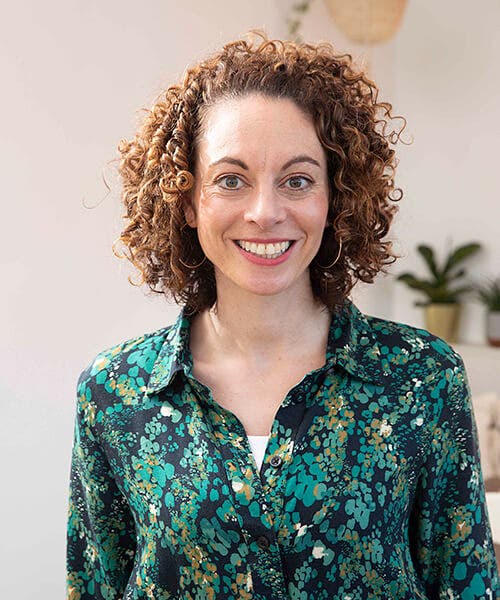 ---
Becks from The Interior Lens
---
Christmas is the time of year when our homes sparkle, adorned with twinkling lights and pretty decorations so when January comes and the festive magic is packed away for another year, I'm filled with mixed emotions.
On one hand, I love restoring a sense of order – to move the armchair and side tables that made way for the Christmas tree back to their usual places, to hoover up the trail of pine needles, take down the rows of cards and generally de-clutter. However, I'm always struck by how empty and well, flat, my home can feel at the start of a new year without those glinting baubles.
---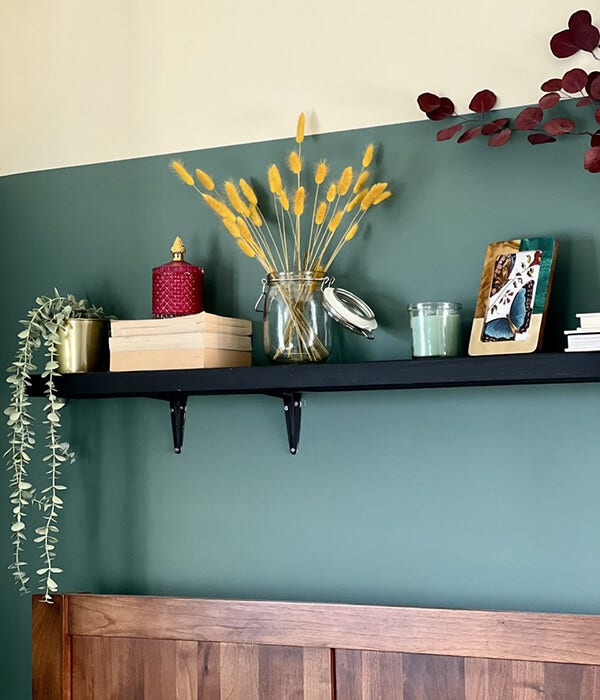 ---
January is the perfect time to give your home a refresh and it's amazing how even the smallest of changes can make a big impact when it comes to decor.
You don't need to buy big-ticket furniture or re-paint your walls to give your home a lift; soft furnishings and accessories can transform the way a room looks and feels. I like to take one room at a time. I begin by removing all items from my shelves, drawers and side tables to give everything a really good clean.
It's a great opportunity to evaluate each item i.e. whether I still like it/ if it still goes with the rest of my decor or if it's time for it to be bagged up for the charity shop.
I love having a blank canvas to work with and I find even switching around my favourite accessories (either within a room or swapping them from one room to another), can create a fresh feel in my home.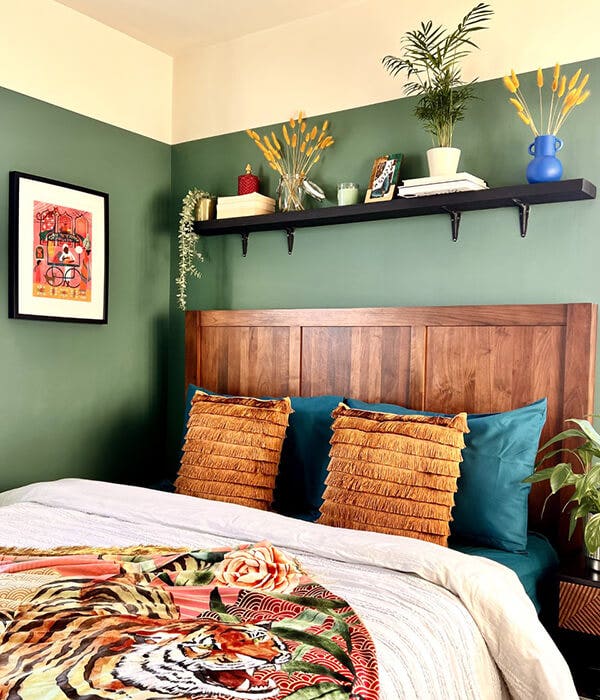 ---
The addition of a few new, colourful homeware items can be the real game changer though. The winter months are so dark and gloomy in the UK and regardless of whether you are brave and experimental with your décor decisions or more reserved in your interior tastes, even the smallest injection of colour can brighten a space and elevate your mood.
---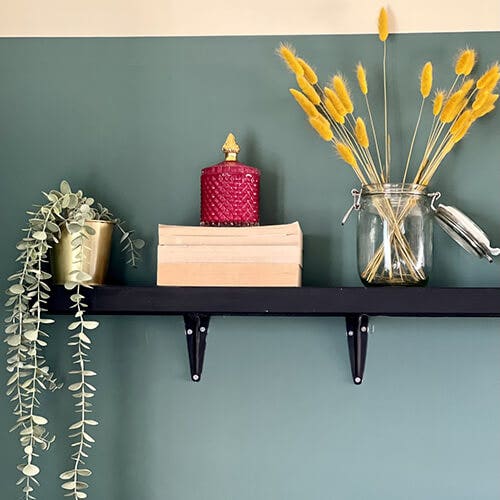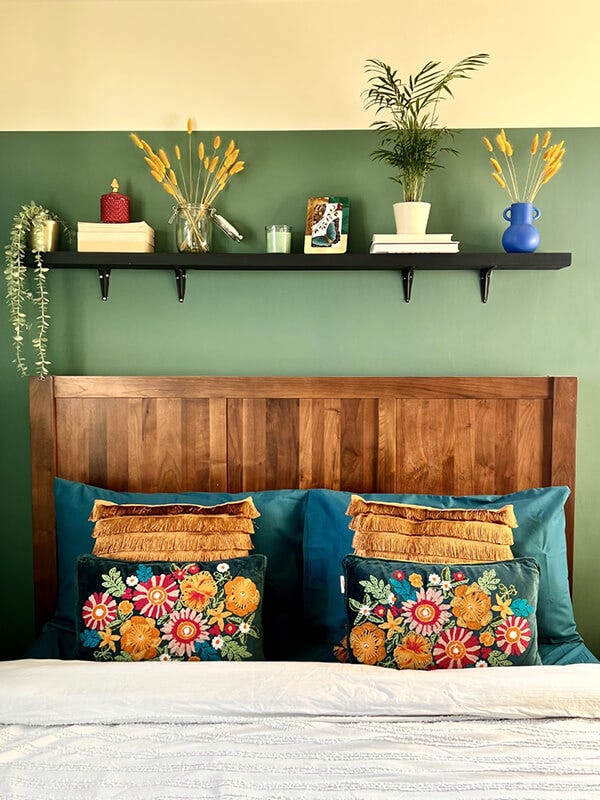 ---
I've cherry picked a few of my favourite pieces from the Joe Browns homeware collection to show you how I gave my guest room a new look:
New cushions are top of my list when it comes to giving a room a mini makeover. Swapping your existing cushions for new ones is easy, affordable and can make a noticeable difference to how your room looks. I chose jewel-coloured cushions; rich teal and gold hues paired with decorative embroidered and fringed finishes, which add vibrancy and a sense of luxury.
Throws are another great, versatile addition to a bed, sofa or chair and are a good way to dip your toe in the water when it comes to experimenting with colour and print. Whether you have dark bedding or prefer crisp, white linen, a patterned throw will add contrast and personality to your room. I chose a beautiful tiger throw to bring some exotic, botanical vibes to my guest room.
Adding shelving is a simple way to create a focal point in a room. I'm forever re-styling my shelves, switching things around and adding new seasonal touches to keep my home feeling fresh. Although I love decorative ornaments, I'm a great believer that home accessories should be beautiful but ideally, also purposeful. Candles, vases and picture frames tick these boxes for me and even with the most neutral of colour schemes, a bright vase (such as the Joe Browns Grecian-inspired 'Vivacious vase') or a beautifully packaged candle can create a wow factor.
Foliage performs an important role in our homes, adding texture and helping to break up and balance out the hard edges of furniture and picture frames. The popularity of foliage has soared over recent years, driven by the huge trend for all things natural & botanical and I predict it is very much here to stay. There's such a wonderful array of dried and artificial foliage available nowadays, providing yet another avenue to have fun with colour! I brightened up the shelving in my guest room by adding a bunch of yellow bunny tails, split between two vases.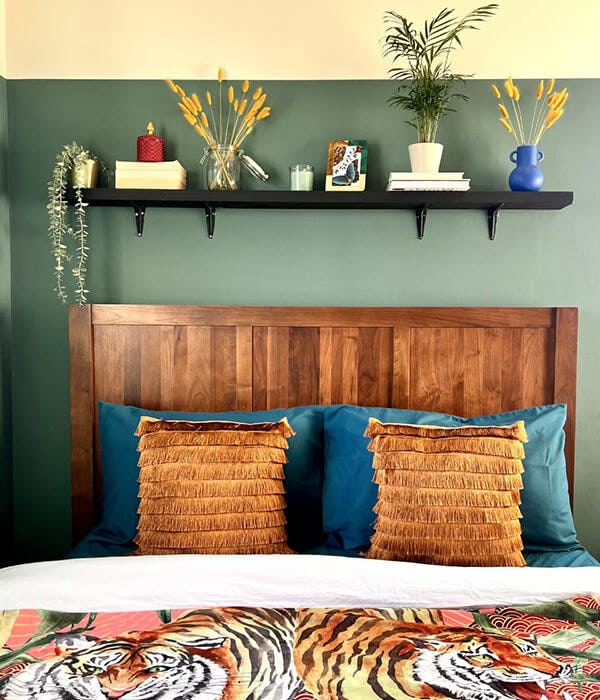 ---
What I love most about the items I selected to style my guest room is that they can be moved around my home. The cushions and throw work well in my living room which shares a similarly exotic vibe and the blue vase, yellow bunny tails and red candle could also be added to the shelves in my colourful kitchen when I fancy a change around.
---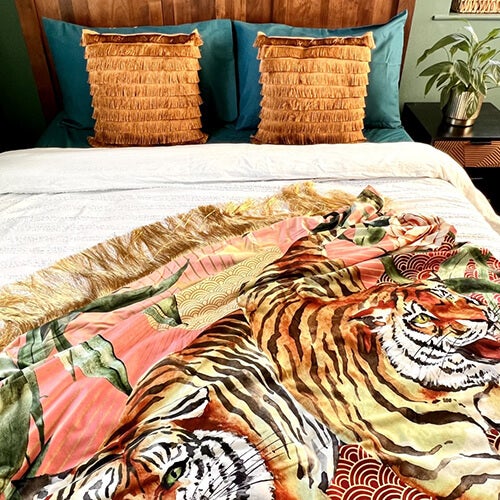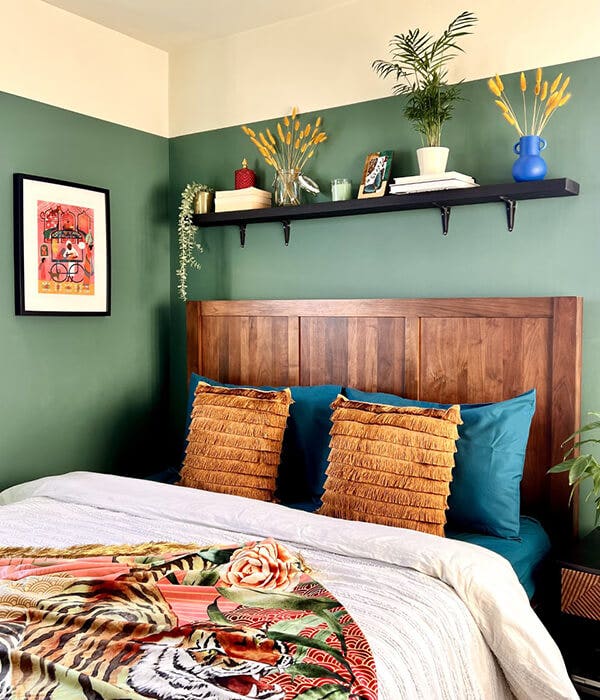 There are no set rules for choosing home accessories but identifying a common thread is important to ensure there's a sense of cohesion. You may decide to go for a certain theme and choose items that 'fit' within this; interior magazines, Instagram and Pinterest are great inspiration for creating specific looks. Alternatively, you might prefer a more 'eclectic' style, in which case identifying some core colours that carry through your homeware choices is key. Whatever you decide, start the year afresh and have fun trying out home accessories in new styles and shades this January!
---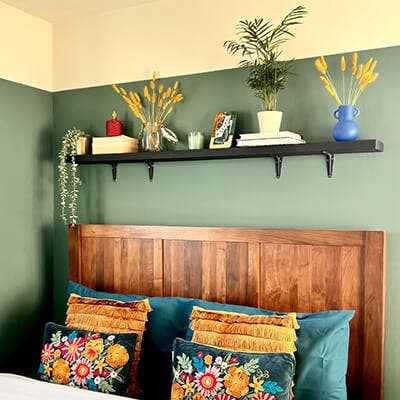 Scroll to top