You will receive an order confirmation email shortly
Don't panic if you don't receive a confirmation email, they're taking longer than usual to be sent out due to us being so busy.
During and after Christmas and New Year, delivery may take longer than other times of year. Please allow longer than normal for your order to be despatched from our distribution centre and longer for delivery firms to complete the delivery.
Rest assured that we'll be working hard to process and despatch your order ASAP. Most orders are despatched within two working days, and your parcel should arrive within a further two working days after it has left our warehouse.
Look out for your goodies arriving with you soon!
If you need to discuss your order with us, please contact our Customer Care team on 0113 270 6655 or email us.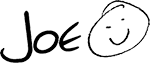 Order Summary
Order Number :
Email Address :
Delivery Address:
Delivery Method:
Track your goodies
You can track the status of your order with a Joe Browns account and store all of your details in one place for an even quicker checkout next time we see you!
Finish your account setup today, it's quick and easy plus the benefits are endless…
Make ordering quick and easy each time you visit
Track your orders and review all your previous purchases
Manage your delivery address and contact details
Store items in your basket so they are there when you are ready to purchase
Be in control of your contact preferences to stay up to date with the latest news and offers from Joe Browns
Get The latest News
Sign up today to receive exciting email updates about our products, latest collections, sale alerts, sneak previews and the chance to enter exclusive competitions.