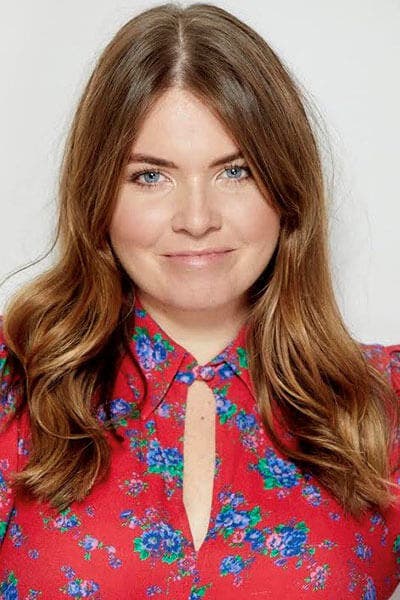 That's right: I'm talking about summer parties. After two years off, big bashes are back for 2022. Weddings! Race days! Garden soirées! Hurrah! The problem is, you may have forgotten how to dress for them.
I don't blame you. After so much time prioritising comfort and function over all else in our wardrobes, approaching getting dressed up can feel a bit like learning to walk again (and not just because it might be in a heel - more on which later).
---
As assistant fashion editor of The Times and a bride with her own wedding in December, occasionwear has been a well covered topic for me already this year. I am well used to fielding what-to-wear questions once wedding season rolls around. In 2022, it seems every one of my guests wants to chat about their 'fit. Not that I am complaining.
The good news, I tell them, is that the rules are the same - and the shoes are more comfortable. The best occasion wear this year comes bright and bold but not high-maintenance.
---
Let's start with the frocks. Few items are as easy to wear as a midi dress. The key is to decide what sort of dress-er you are. If you want to be on trend, catwalks were awash with bright colours and are far less twee than pastel florals (try the Lovely Lace Up dress). Gingham checks, like the Fresh As A Daisy style, look jolly if you are keen on print and will go down a treat at pretty alfresco picnics. If you're nervous about finding a shape to flatter you, there are few people who can't pull off a wrap dress and you'll get endless wear out of it. My pick is the Francesca.
---
But perhaps you won't want to wear a dress. You certainly don't need me to enlighten you that you don't have to. There are brilliant summer suiting options around. Look for light and bright colours, linens and a well-tailored trouser and add polish with statement jewellery - the Carved Fan Tassel Earrings would do the trick..
I am also a huge fan of jumpsuits. With the right cut they can look terrific and get top marks for comfort (even if they are a bit fiddly when going to the loo, though that matters less now we can do so indoors). The key is not to choose anything too slouchy. You want your jumpsuit to be tailored, lest you look too casual - or like you are wearing dungarees. The Totally Tropical or Fabulously Floral iterations fit the bill.
---
Shoes. Perhaps a frightening thought after such a prolonged period in trainers, but I come bearing good news: the It-heels amongst the style set right now are ones you can't feel. Sturdy platforms are back in fashion, as are tiny kitten heels.
The former will be brilliant on lawns (you won't end up puncturing the ground with every step). The latter will add polish; choose a pair with a statement buckle, like the Everyway Sensational shoes, or a toothsome print, like the Pretty and Perfect mules. Most importantly, neither are going to give you blisters or end up cast to the side of the dancefloor halfway through the night out of discomfort. 2022: the year we chose sensible party shoes?
---
Onto the final flourish: your accessories. First, the essential you may not have thought of: sunglasses. Go big and blingy this season - it's what all the design brands have done. The diamante studded style is just right. Next, hats. Not everyone's favourite, but sometimes required. I suggest trying a headband if you want something in between - I like the Staten Island. Your bag? Go mini. You don't need your mask and hand sanitizer anymore. Cheers to that!
Scroll to top