Ultimate Travel Wear: Sloe Joes
Ultimate Travel Wear: Sloe Joes
---
Whether you're on a long car, train or plane journey to your autumn or winter holiday destination, there's one essential you need to wear to keep comfortable from start to finish. The Sloe Joes are your perfect travel companion to keep you snug and stylish on your travels.
Read on to find the ways our Sloe Joes can be worn on your jollies!
Travel in Comfort and Style
---
Travelling is easily the most stressful part of the journey, so why wear your bulkiest items to save on suitcase space when you can feel comfortable and zen throughout your entire journey? Our Sloe Joes Ballerina Top and matching Wide Leg Knitted Trousers are super snug and made with pure comfort in mind for travelling and beyond.
---
---
Lazy Holidays
---
We're longing for those lazy mornings before your afternoon activities on holiday. Instead of lounging around in your PJs, lounge in your loungewear – that's what it's there for! Our Fabulous Floral Flares and Waffle Henley make the perfect lounge outfit for those slow autumn days. If it's a little chilly (or you're simply nursing a hangover!) don our beautiful, knitted cardigan to snuggle up in and nurse yourself back to health. Who needs hair of the dog when you've got Sloe Joes?
---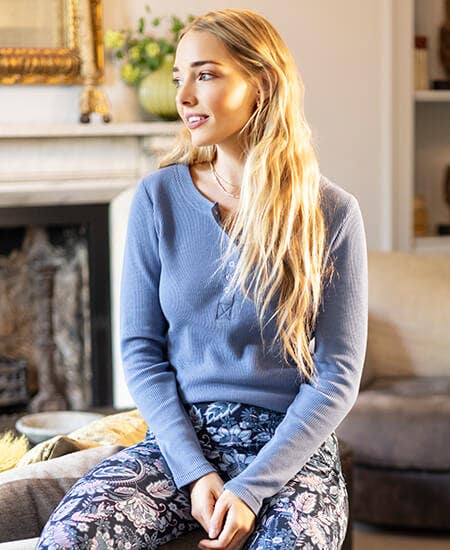 ---
Great for a Quick Workout
---
It's only on holidays when we start to feel like the best versions of ourselves, don't you think? So, while the rest of the family or holiday group has a lie in, have a quick jog or even just a stretch and limber up for a day of holiday antics! Sloe Joe's are perfect for this, especially our Joyful Jog Pants and Free Spirit Sweatshirt. They also make fantastic athleisure wear – whether you're on holiday or not.
---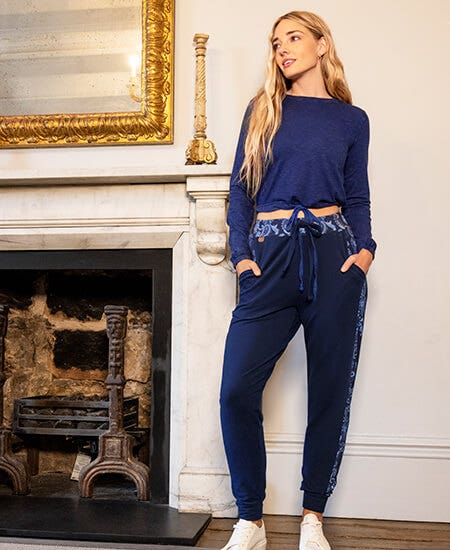 ---
Transitional Layers for Cooler Days
---
Sometimes, the weather can always be unpredictable, especially on chilly mornings. That's where our cable knit hoodie and matching bottoms set come in. Oh so snug and toasty, it's just what you need for cooler mornings both when travelling and at home. All you need to do is curl up with a cup of tea and wait for the weather to make its mind up.
---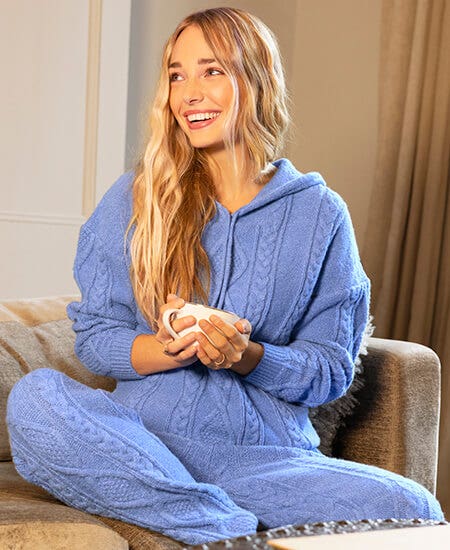 ---
Dress Down by Day, Dress Up by Night
---
Don't wear your Sunday best during the day just for a night of fun, give yourself space for an outfit change and don your Sloe Joes Kick Back Relax Jumpsuit. So pretty and cosy, all you need to do is add a cardigan or our longline hoodie depending on the weather and you have an outfit that'll take you through the day in cosy style.
---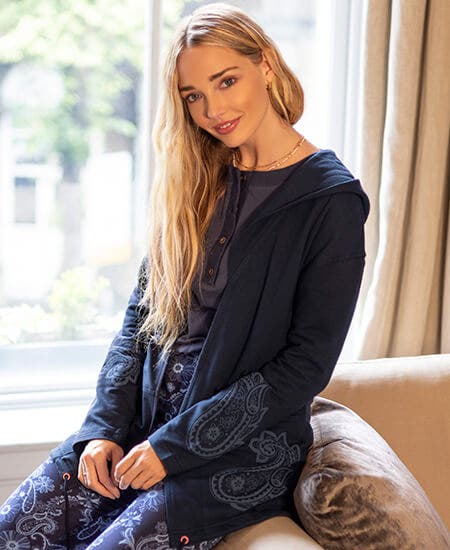 ---
Sloe Joes goes beyond simple loungewear, it's a way of life! Designed with a simple message in mind: Relax, recharge, rewind the Joe Browns way.
Scroll to top