Style Stories: Autumn Winter 2022 Trends to Expect
---
---
With a new season comes new trends seen across the fashion retail world. From Paris to Milan, the Autumn Winter 2022 fashion weeks pave the way for all clothing companies to interpret upcoming trends their way.
Take a remarkable journey through the trends to expect this season and how our fabulous collection was born from fashion week catwalk inspiration.
The Core Trends
---
While most people look at fashion week outfits and gawk at the styles coming down the runway, these serve as the inspiration for the fashion industry to recreate these themes while keeping true to their brand's core.
Let's see the trends that you can expect to see on the high street, and how we've translated these trends into the remarkable Joe Browns styles you've come to know and love.
---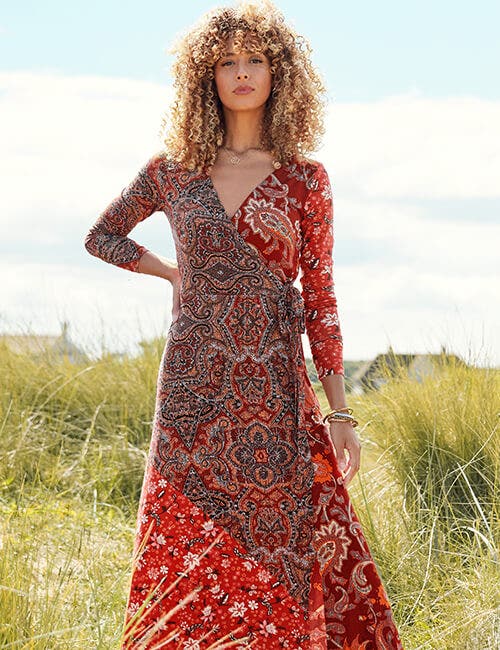 ---
Nomadic
The nomadic trend brings out earthy, warm tones mixed with bright pops of colour in mix and match patterns. With strong nods to tribal and ethnic patterns, the nomadic trend suggests a global craft approach to pattern with a folky, boho vibe.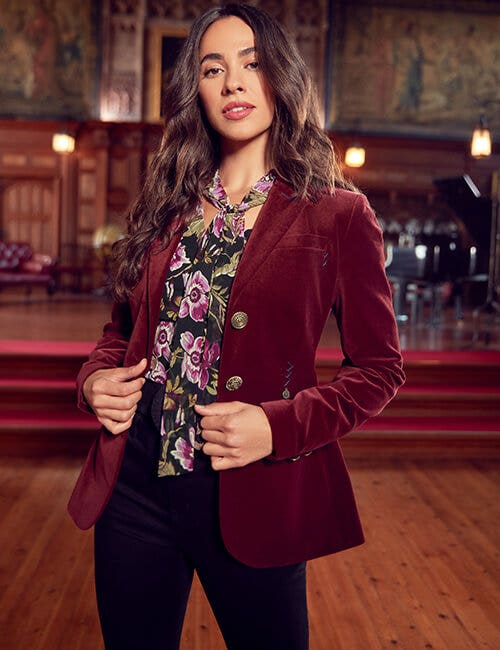 ---
Suited
The power suit is back with a bang this year, bringing oversized, boxy silhouettes to life with coordinating bottoms. Expect houndstooth and corduroy with a flare and blazer for a timeless, chic look when paired with anything from a tee to a floral blouse.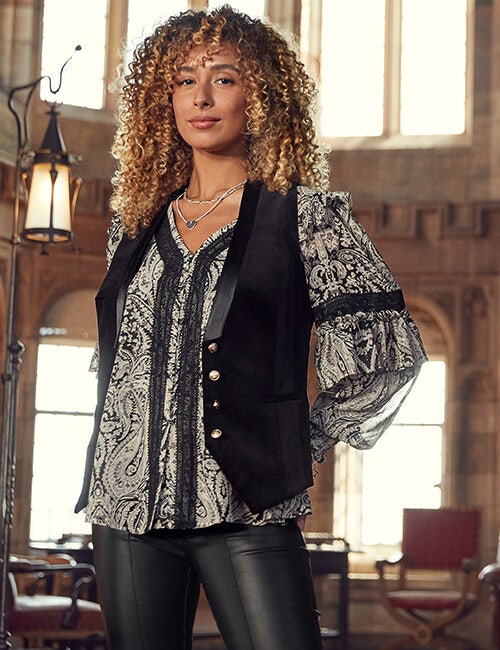 ---
Modern Gothic
No, not the heavy music, even heavier eyeliner and black baggy clothes kind of gothic, we're talking historic, heritage shapes and silhouettes with chiffon and lace. Coupling tiers with ruffles and embroidery, modern gothic is making its comeback with a dramatic impact. Don't be afraid of a ditsy print or a tiered skirt, it all adds to the effect.
Prints
---
We've seen a multitude of prints this season, which is something we can't get enough of at Joe Browns! From folky to floral, there's a print to show anyone's unique side. Colour your wardrobe the Joe Browns way with our take on the print trends of the season.
---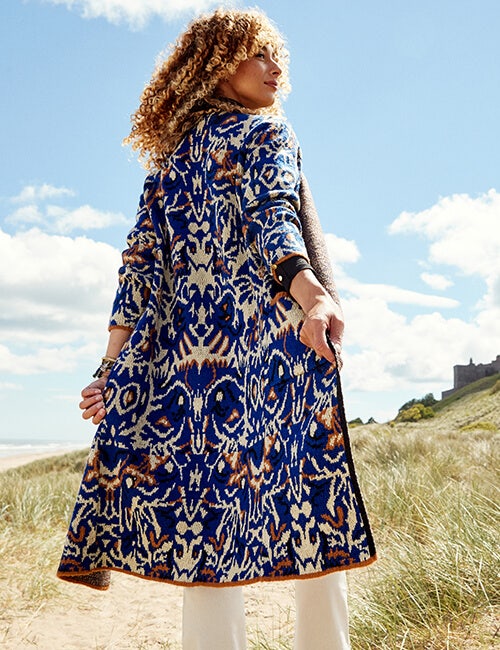 ---
New Folk
Craftisan-inspired prints are all the rage. Expect oversized coats with clashing prints, cut-and-sew patches and ethnic ikat-inspired patterns. It's all about statement earthy prints with intricate pattern and detailing, with something new to admire every time you wear your new folk pattern.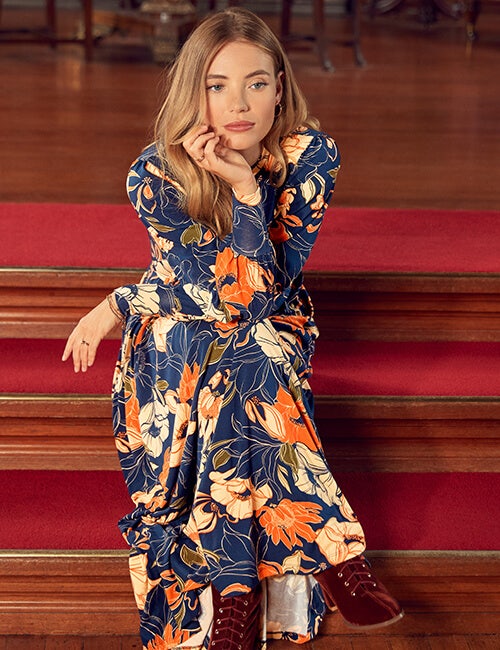 ---
Bold Florals
Go big or go home! The floral pattern trends are bigger, bolder and better than ever; we're talking huge floral prints to make a statement. Coupled up with stunning, feminine silhouettes, the bold floral trend brings a dramatic impact, coupled with a romantic vibe that guarantees to turn heads.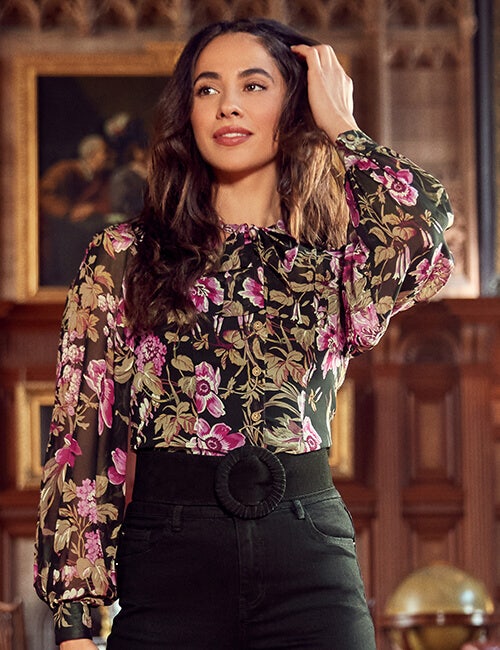 ---
Dark-based Florals
For some real drama, floral patterns in autumnal colour palettes on a dark backdrop creates a stunning, moody dynamic. Think femme fatale vibes with a dash of romanticism. You can find these dark-based florals in both of our vintage and boho-inspired ranges, with plenty of chiffon and ruffles to bring the look to life.
Colours
---
Live life in full colour with Joe Browns and discover what makes you unique. With striking new colours taking wardrobes by storm in recent years, let's take a dive into the rainbow palette that autumn winter 2022 has in store for us all.
---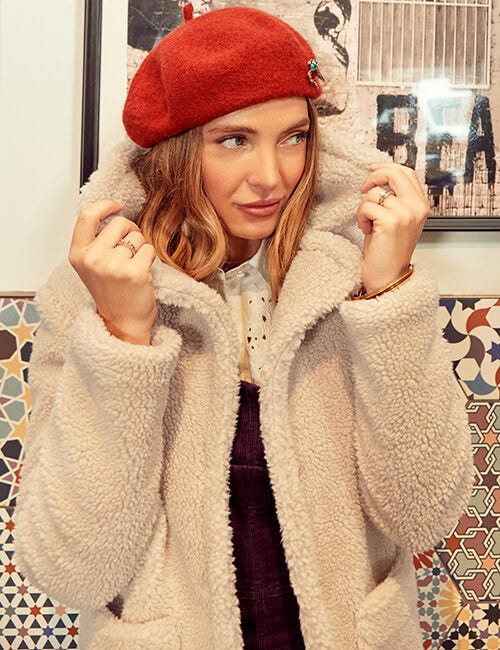 ---
Oat Milk
Oat milk has replaced cream, giving a warmer hue to the off-white colour we've come to know. The oat milk trend is most impactful with a texture, such as a cosy cable knit or a cushty teddy bear coat. We can't get enough of this colour, as it makes the perfect partner to a statement Joe Browns pattern.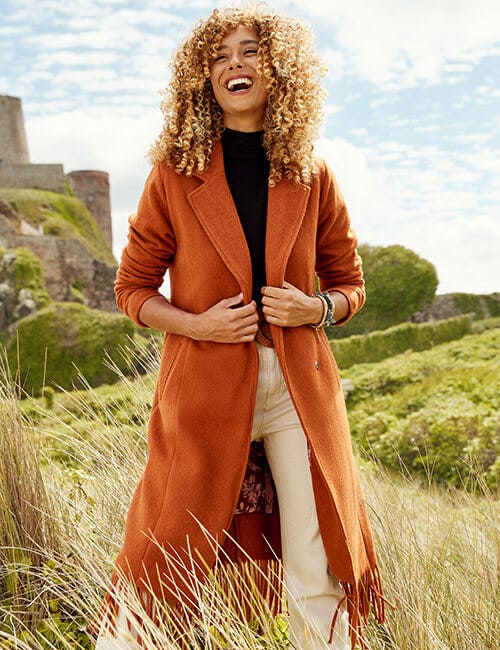 ---
Burnt Orange
Out with the brown, in with the burnt orange. This colour is an absolute autumnal staple colour, carrying a little more #mojoe than your typical tan or brown. This rich, earthy tone looks extra fabulous when found within floral patterns or in knits with fringing detail, giving off that folky, western vibe.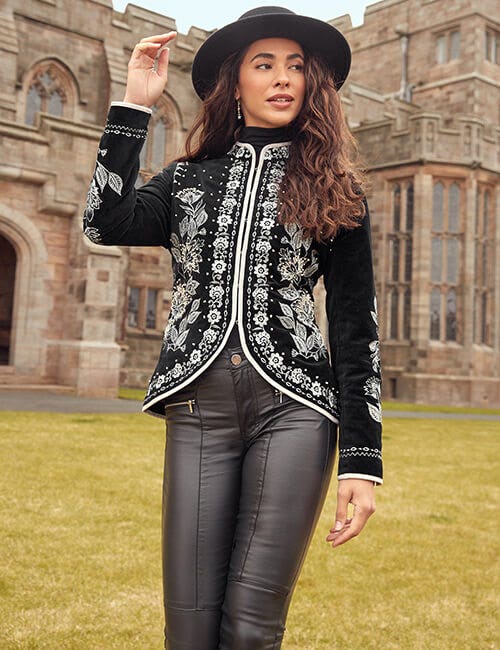 ---
All Black
Dark and dramatic, there's little we love more than the little black dress. Black is the easiest colour to pull off, as it's generally considered to be the most flattering for all skin types. As a plus, an all-black outfit really gives off that New York-chic look. Simply make it sleek with a Latino-flared heel or make it edgy with a pair of chunky boots.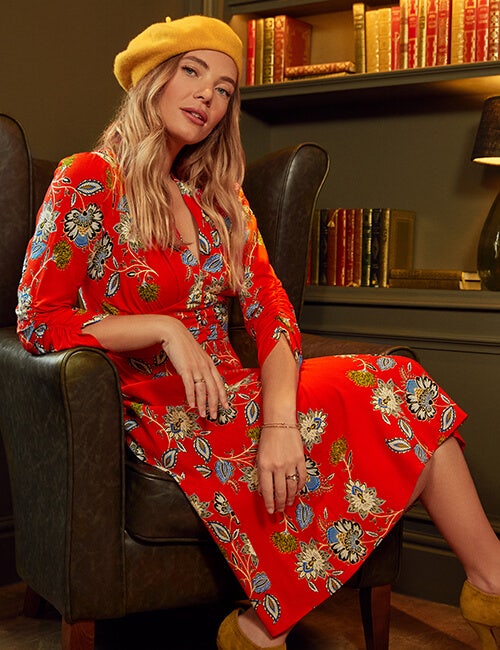 ---
Bright Red & Bright Orange
Autumn is all about those warm orange and red tones, and we love to make a statement! Whether you're simply accessorising or wanting to go all-out showstopping, go bright and bold. Bright reds and oranges are great for colour blocking, and we love a bit of dopamine dressing. Live a colourful life to spark your #mojoe in the darker months.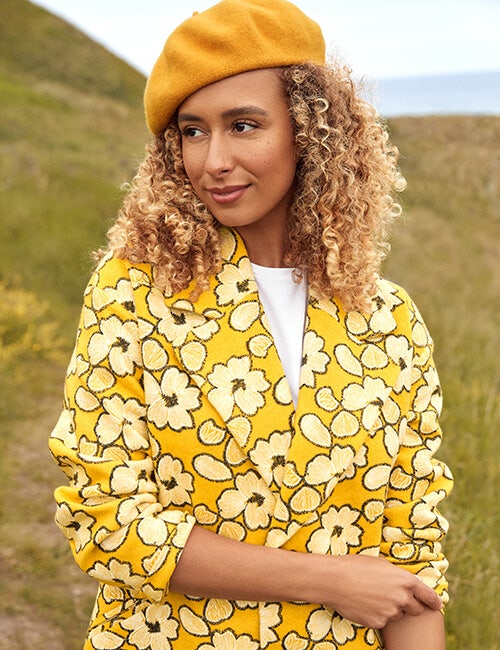 ---
Saffron
Replacing the mustard tones we've come to know, saffron brings a rich gold tone to radiate the joy of the transition into autumn. If you're finding it hard to let go of the summer, bring some saffron into your life and look forward to glorious leafy strolls this autumn. It's a sunshine style that's worth its weight in gold.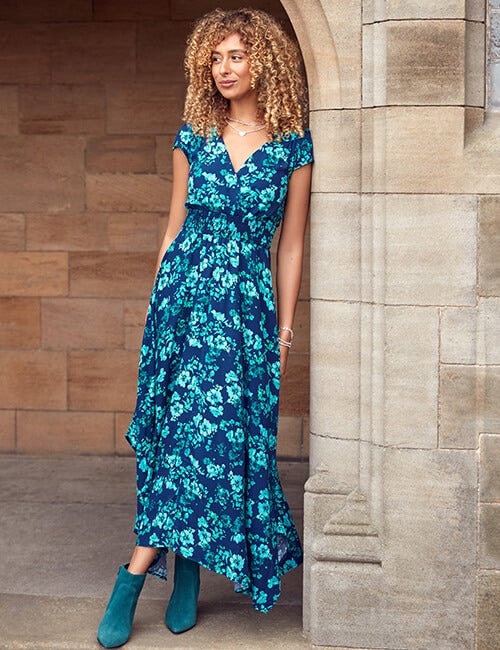 ---
Cobalt
Replacing teal and aqua tones, cobalt was spotted electrifying the runways with a spark of colour that cuts through the traditional autumnal colour palette. If you want to shake up your style, go vivid with the hue that's synonymous with those bright winter skies. There's one thing we know for sure, you'll never feel blue wearing cobalt.
Eras
---
Across the board, there are three eras making a comeback with a splash. Expect disco-vibes, big hair and bigger shoulder pads with the three main trends making their way throughout the fashion industry and into the high street.
---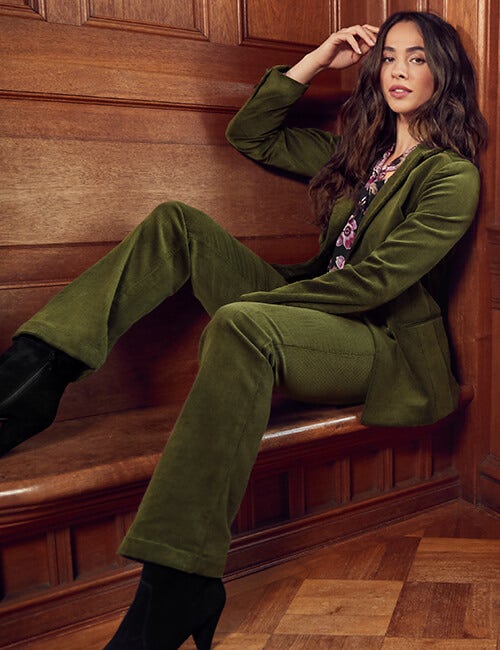 ---
The 80s
Boxy silhouettes, larger than life shoulder pads and vivid colours have made their way onto the runways for autumn winter 2022. Unsurprisingly, since the rising popularity of Stranger Things, all things 80s are popping up faster than Kate Bush rose to number 1 in the charts.
We're bringing back the 80s in our own way. Expect refined bohemian silhouettes, deep cuffs and ballooned sleeves, alongside bold stripes, retro-inspired knits and so much more.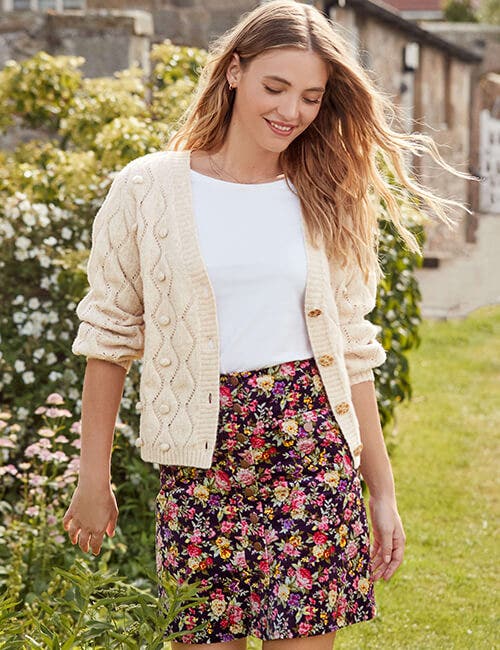 ---
The 90s
Yep, they're back. While it may only seem like yesterday, the 90s is making its comeback with force. With lower waistbands, distressed (and double) denim and more cropped tops than you can shake a stick at, the grunge era is back and here to stay for a while.
We've toned down the dramatic 90s fashion by introducing plaids, leather looks, new acid wash shirts and some edgy tartan numbers to give off the 90s punk edge. Simply pair with your favourite chunky boots and a leather jacket to rock the look.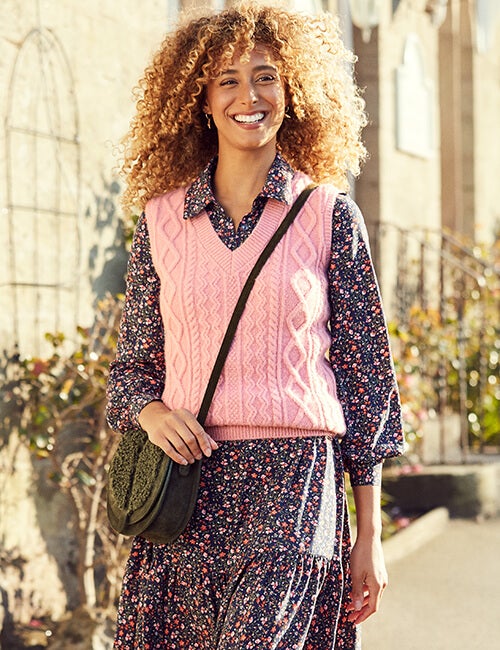 ---
Academia
Pretty and preppy, the academia trend is a fabulous one. We're talking about cute collars, sweater vests, calf-high socks and A-line skirts. It's all about the cutesie vibe with academia, as the statement preppy style is bang on-trend.
Here at Joe Browns, expect tweedy patterns, mock wrap skirts and a fresh, chunky edge on the Mary Jane shoe. Go artsy with a beret or super smart with a waistcoat or blazer for the perfect back-to-work look.
---
If you've loved our new collection so far, then we hope this article will inspire you to put together the outfits that spark your #mojoe in time for the colder weather to arrive. Take a journey of discovery to see what makes you feel remarkable and let the world be your runway this season!
Keep a lookout on our Inspiration page for the latest styling tips and tricks and tag us in your Joe Browns looks on our Facebook and Instagram.
---
Scroll to top