NEW Transitional Styles to Fall in Love with this Autumn
---
---
It's been a scorcher the last couple of weeks, just as we've launched our new Autumn Winter clothing collection – typical! We can't lie, though, we've been loving those long sunny days, so let's take a look at the transitional styles in our new collection so you can enjoy the last of those glorious summer rays!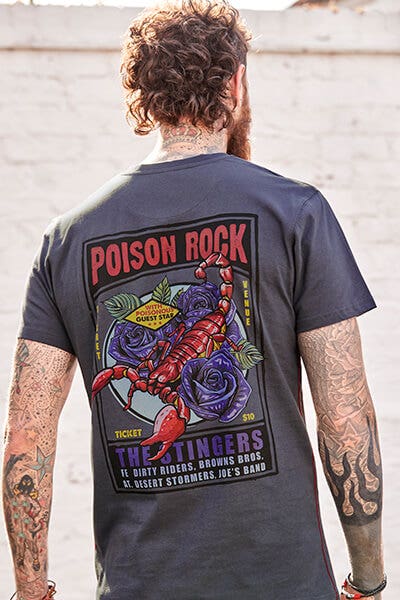 Start with the basics: Shirts
---
Go light on the shirts, in terms of colour and material for that fresh, summery look. You won't be-leaf what a good, crisp white shirt can do for you. However, if comfort is at the top of your priorities, then opt for a simple graphic tee for comfort, practicality and style. The base layer should leave you prepared for beaming sun without feeling like you're being cooked.
Button-down tops are your best friend
---
Autumnal checks are all the rage right now, so a simple button down top over your tee or shirt will give a lovely layered look and add some dimension to your outfit. We love a good check shirt for a super-cool 90s grunge look too, looking just as stylish when wrapped around your waist.
Knitwear is your life now
---
We have a tonne of unforgettable knitwear ready to meet your wardrobe this season, so put it to good use on a transitional day and let these beauties carry your style right through to spring. Cardigans are the perfect option to slip on and off as you please, whereas a jumper or funnel over a collared top looks smart and sophisticated. If you feel like making a statement, why not try a skater dress with a sweater-vest over the top?
That trusty pair of jeans
---
You've got to love a decent pair of trusty jeans, and your new favourite pair are waiting for you in our new collection! Whether you feel sassy in skinny jeans or fab in flares, there's a pair for you. For the gents, try a straight leg jean or a bootcut, whatever makes you feel remarkable and comfortable. As a bonus, a lot of our styles are made using sustainable content, meaning you can feel good in your favourite jeans and do good for our planet.
Sashay into autumn with new skirts
---
Autumn brings a style we absolutely adore: skirts and knits! If you're unsure where to start, this style literally works with any skirt, so stick to a simple pullover (even better if it's oversized!) on and simply French tuck at the front for a look that's head-to-toe chic. Bold florals, maxi lengths and midis are wonderful for the in-between seasons, so you're airy, yet covered in case of an autumnal chill. If you're looking for a shorter skirt, such as an A-line or rara skirt, try it with a pair of tights and boots for a playful look that's simply adorable.
Jackets, Shackets, Coats and Coatigans
---
We love a good coatigan or shacket that tiptoes the line between clothing and outerwear, as they're perfect for those transitional months when the weather has a mystery in store for you. Both practical and super stylish, they're a must have for a trip to the shops or a light layer for a pub outing. Choose one that calls to your unique side and use it to keep you warm while setting your #Mojoe free!
If you're not excited about breezy autumn days now, then hop outside and enjoy the last of the sun before stepping up your style game to gear up for the colder months!
Stay in touch with the latest style guides, stories and inspiration on our Inspiration page and check out some awesome autumnal ensembles on our Facebook and Instagram!
Scroll to top