---
The Easter Edit: Welcome Spring to Your Home and Style!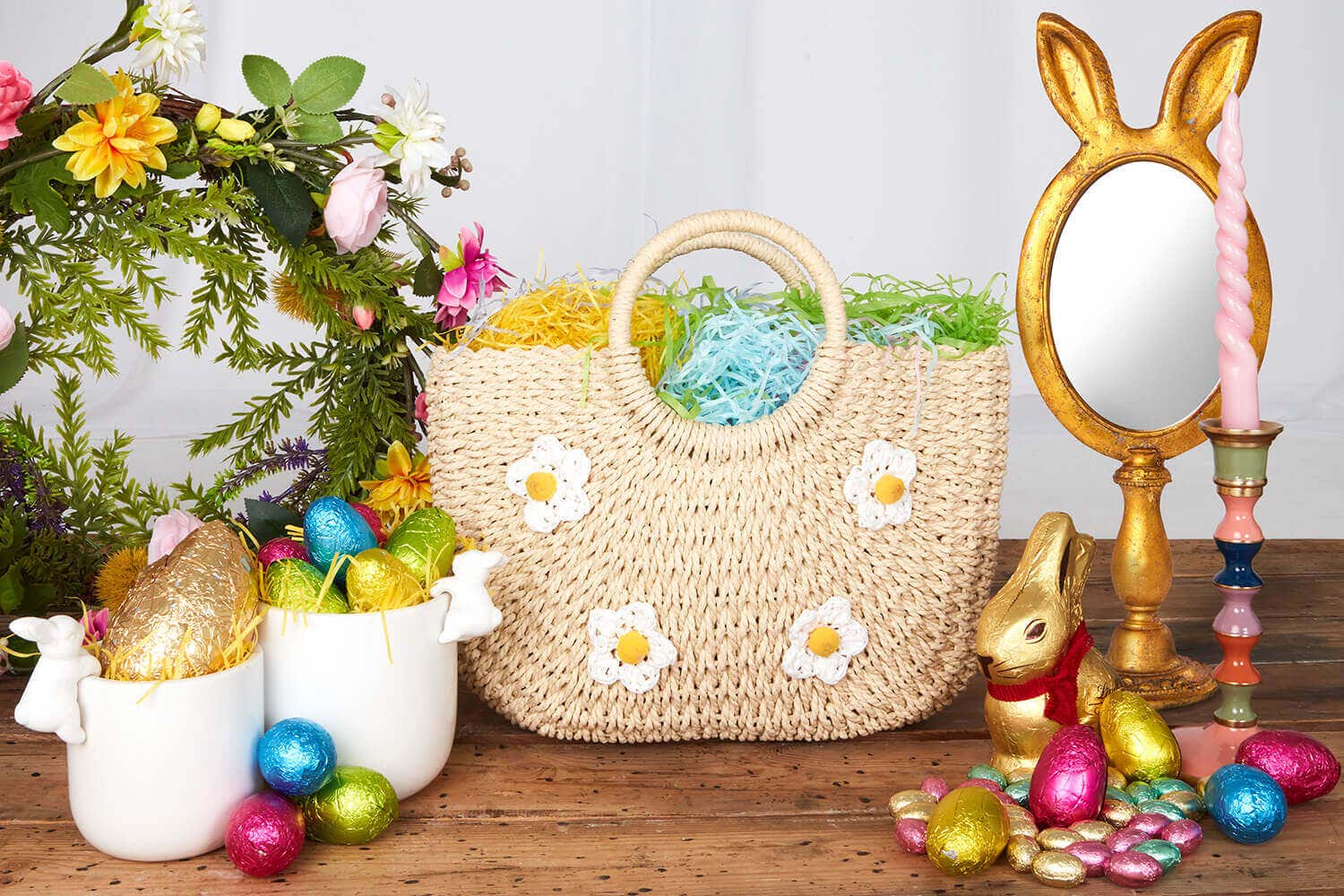 ---
It's official - Spring has sprung! So why not brighten up your home for the season with our Easter-themed homeware accessories and pastel styles to embrace the joy of the warmer months on the horizon.
---
---
Top 6 Easter-Themed Home Décor Accessories
---
From playful doormats to glorious spring wreaths, embrace the joy of springtime with these adorable home accessories that'll brighten up any space.
---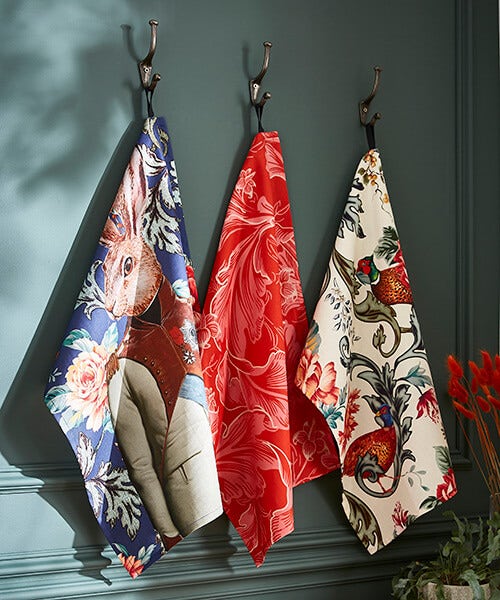 ---
1. Stately Heritage Tea Towels
---
Give your kitchen the Easter treatment with our bespoke Stately Heritage tea towels. Featuring our distinguished floppy-eared gentleman, these digitally printed tea towels will become a real talking point for an Easter-themed afternoon tea.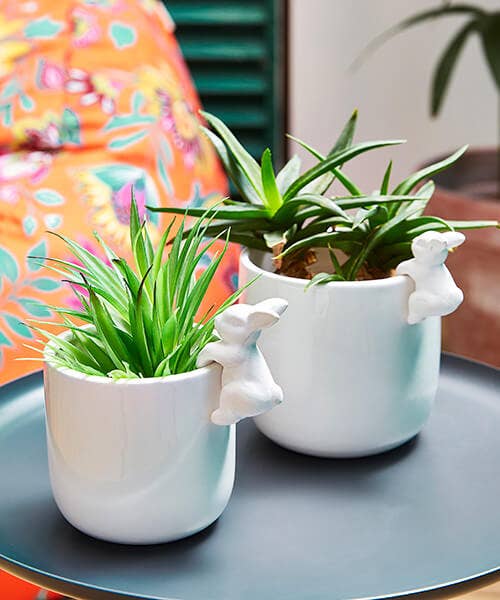 ---
2. Set of Two White Bunny Planters
---
Welcome spring into your home in style with our cute white bunny planters! This set of two planters will make a remarkable addition to your space, and easily match your décor thanks to their plain white appearance. Each cheeky bunny is removable, making this set of two white planters super versatile for your space.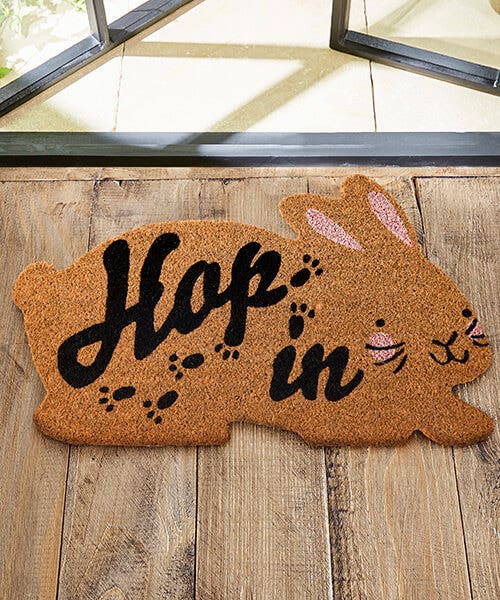 ---
3. Hop In Bunny Doormat
---
Greet the new season from the get-go with this hop in bunny doormat. Easily used all-year round, this eco-friendly doormat is cheeky, charming and guarantees a warm welcome... Let's hope it brings in the warmer weather too!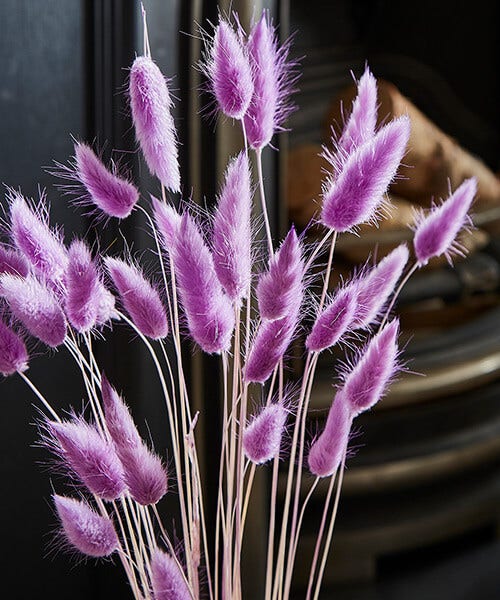 ---
4. Faux Bunny Tail Grass
---
Add a pop of lively colour to your space with our beautiful faux bunny tail grass. Available in 9 vibrant colours, you can effortlessly match the colour scheme of your space, or even opt for two or three different colours to mix and match as you please! We love a bit of versatility with Joe Browns home décor.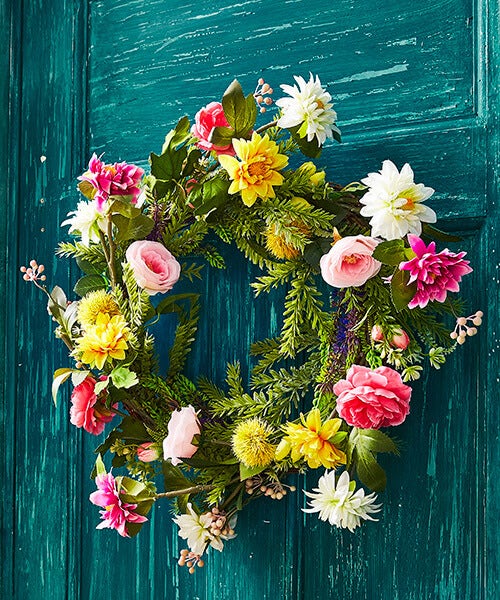 ---
5. Spring Floral Wreath
---
Bring spring to your door with our bright and beautiful spring floral wreath. In beautiful shades of pink, yellow and white, it's all you need to bring a splash of colour to your space. Trust us, add this to your door and you'll be the talk of the neighbourhood, for all the right reasons!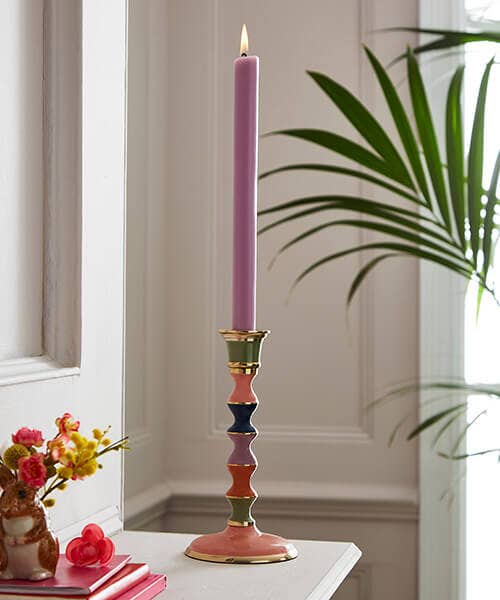 ---
6. My Doris Rainbow Candlestick Holder
---
This hand-enamelled My Doris candlestick holder brings a unique touch to any dining table or mantelpiece. Perfect for brightening up any area and adding a pop of personality to your space, it fits a standard-sized candle, making for a no-fuss piece you can enjoy all year round.
---
Top 5 Easter Pastel Dresses
---
Nothing says 'Easter' like stepping out in a remarkable spring outfit. Read on to see our must-have spring pastels for a beautiful bank holiday weekend and beyond…
---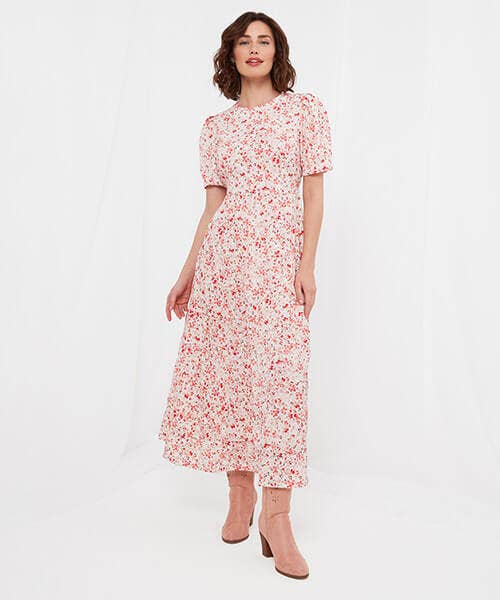 ---
1. Amelia Tiered Dress
---
Bring in all the spring vibes in the Amelia Tiered Dress. Its gorgeous delicate pastel pink print is perfect for spring, and what better time to don a spring dress than Easter time?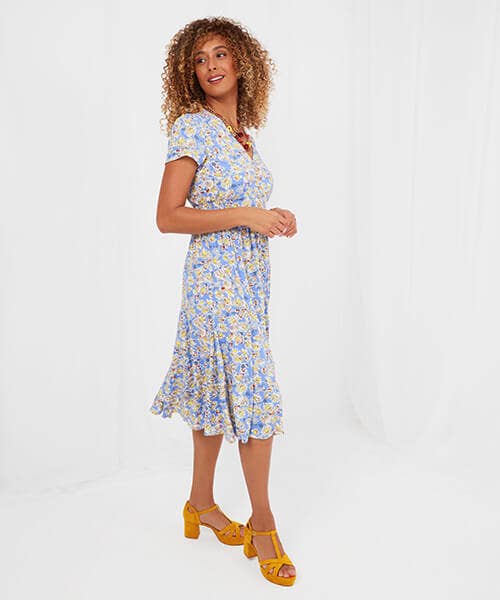 ---
2. Cara Floral Tea Dress
---
In another pastel shade, the Cara Floral Tiered Dress has a floaty, full skirt that's perfect for a sunny spring day. Its light pastel palette is simply made for a bank holiday Sunday, enjoy this button-through vintage shape to show off your unique style this Easter.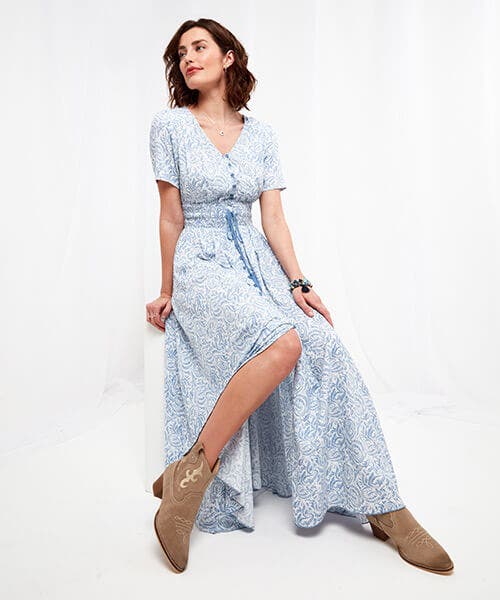 ---
3. Sienna Swirl Dress
---
Even boho babes can embrace the spring season with the Sienna Swirl Dress. This maxi shape has a gorgeous pattern and crochet back yoke for that extra bit of added detail. In a beautiful pastel shade, this maxi boho dress pairs easily with long boots for chillier days or pumps and a denim jacket for a trip to the shops.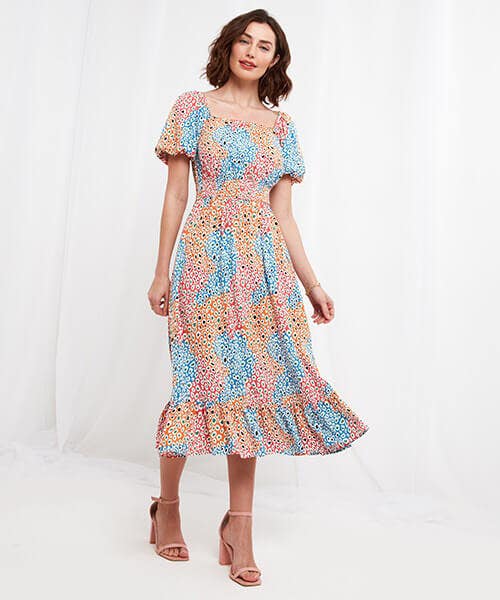 ---
4. Lilly Leopard Print Dress
---
Can't decide which pastel tone to wear? Then choose them all! The Lilly Leopard Print Dress is a wonderful choice that blends springtime pastels and animal print for an effortlessly elegant dress that can be dressed up or down, depending on what the weather has in store for you.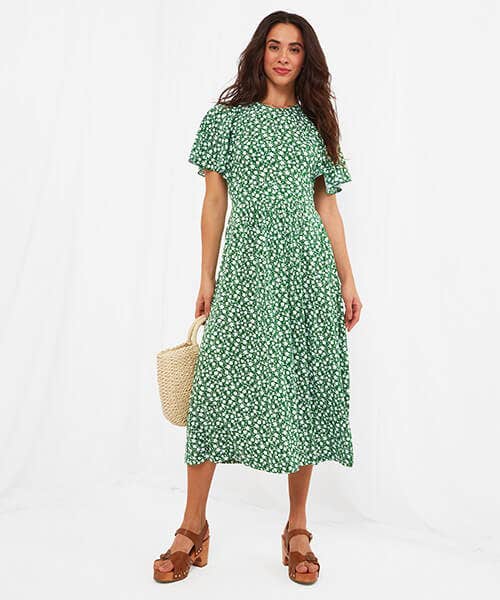 ---
5. Nancy Ditsy Dress
---
Step out in spring with the Nancy Ditsy Dress. This green midi dress is perfect for spring and packed full of detail. The ditsy floral print is set off perfectly by the draped sleeves and back neck tie, making for a floaty dress with a stunning silhouette.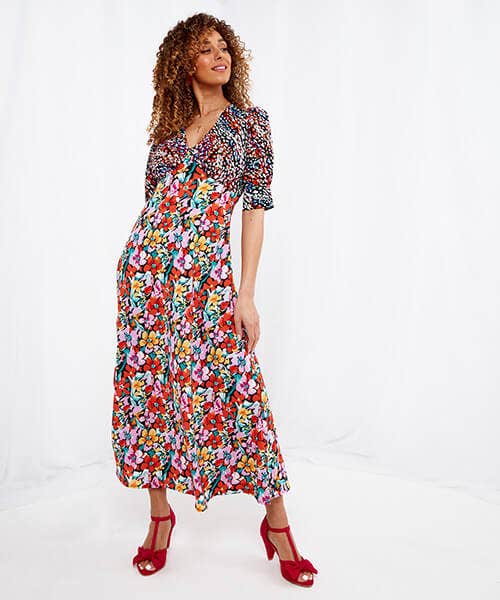 ---
6. Day At The Races Dress
---
Bring out the sunshine with this stunning floral print in full bloom! Featuring vintage-inspired puff sleeves, our Day at the Races Dress a flattering v-neckline and elegant contrasting print, it's a stand-out style that you can wear time and time again.
---
Top 5 Easter Pastel Accessories
---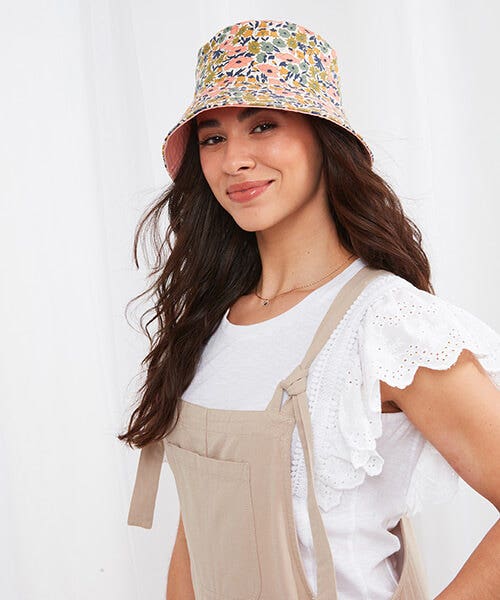 ---
1. Summer Break Reversible Bucket Hat
---
Up your accessory trend with the summer break reversible bucket hat. As well as being totally versatile, it's bang on-trend. Choose between the plain pink side or the floral reverse to give your outfit an extra bit of pizzazz.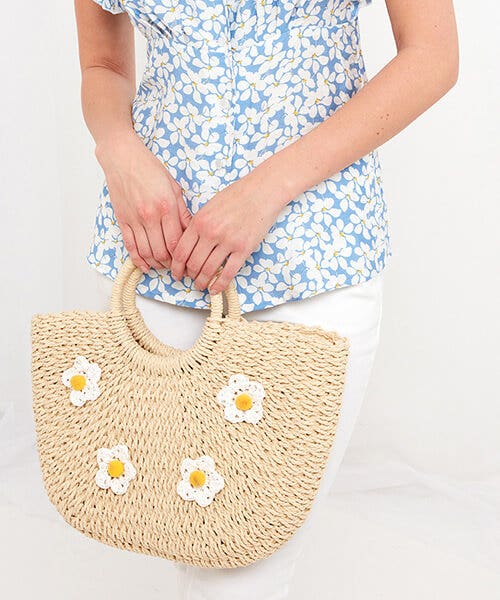 ---
2. Sweet Daisy Basket Bag
---
Bring a spring and summer vibe to any outfit with this sweet daisy basket bag. With a long strap and circular handles, you can customise this to suit any outfit for any occasion. In fresh colours with dainty daisy details, bring this neutral bag to any outfit combination for a pop of spring style.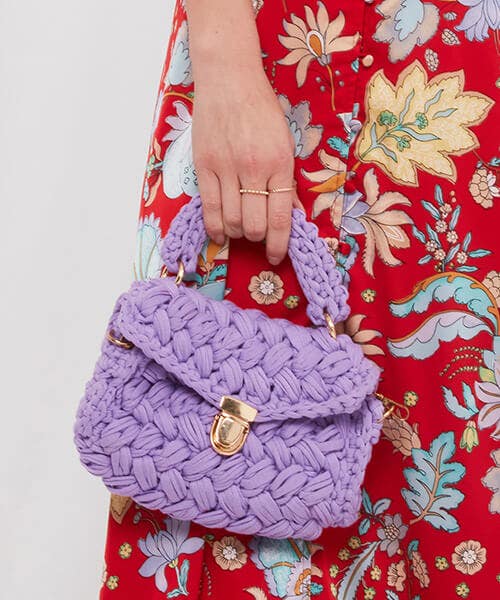 ---
3. Paris in Spring Bag
---
An exquisite lilac crocheted bag is the ultimate chic piece to accompany you on your nights out. With a funky lilac handle and chain strap, the Paris in Spring bag will be your new best friend. Pairing perfectly with our berets and anything in a green tone, the outfit pairing possibilities are endless!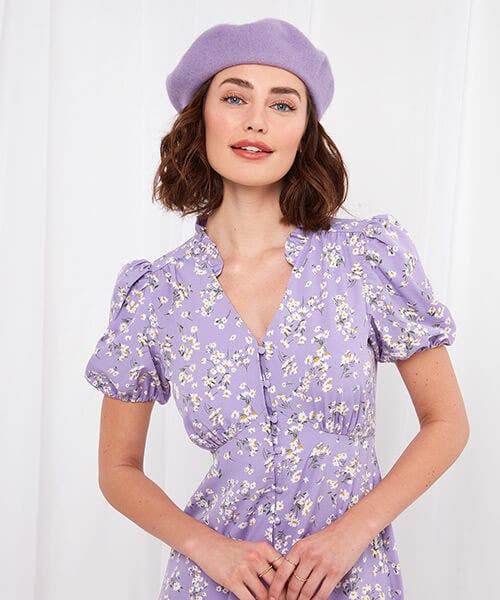 ---
4. Mimi Wool Rich Beret
---
Coming in two fabulous shades of lilac and pale blue, add a beret for a preppy, upscale spin on an ordinary outfit. From a blouse and jeans to your favourite flowy skirt, this premium beret can instantly elevate your style this spring.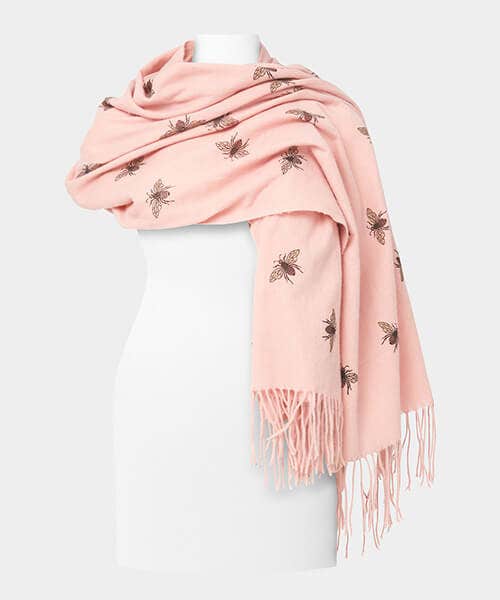 ---
5. Glitter Bee Pashmina
---
The bees are back and what better way to celebrate than with our beautiful Glitter Bee Pashmina? The ultimate accessory for the in-between weather, a pashmina effortlessly allows you to keep warm when the weather takes a turn while looking stylish and elegant. What more could you want?
---
Start spring on the right foot and embrace the joy of the warmer months with Joe's Easter edit. What better way to welcome in the sunshine than in remarkable style, both for you and your home.
---
Scroll to top