---
Upcoming Spring Summer Trends to Expect
---
From Paris and Milan to New York and Tokyo, Spring Summer Fashion Week shapes how the nation embraces up and coming seasonal trends. . As these newly emerging styles take the world by storm on the catwalk, , trend-forecasting begins to take shape for clothing companies, big and small, from high street to high end.
Find out how this season's catwalk trends have inspired our New Spring Summer Collection – along with the top trends and colours you need to know about in 2023.
---
---
While a lot of catwalk trends can look intimidating, these styles are toned down for production, yet serve as inspiration for clothing companies and designers to translate into their own handwriting to remain relevant, while still capturing their own story.
Let's explore the latest trends you can expect to see emerging across the high street market this year - and discover how we've translated these into the remarkable Joe Browns styles you know and love!
---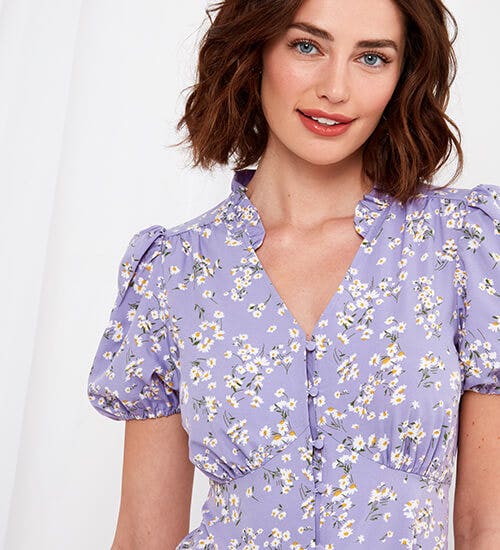 ---
French Palace
---
French Palace brings a feel of continental opulence with plenty of romantic silhouettes, including chiffon, frills and floral patterns, from delicate and ditsy to beautifully bold. Combining classic French tailoring to give an upscale, structured edge to this style, the catwalk has offset this angular shift with pretty pastel palettes made up of pinks and lilacs to soften the overall look, adding a feminine spin to these more masculine cuts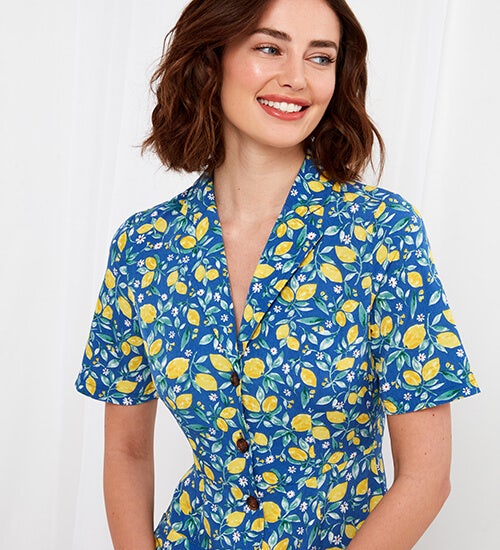 ---
Kitsch Kitchen
---
Bringing a more fun, lively approach to the catwalks, Kitsch Kitchen offers the perfect balance between retro and vintage. With plenty of vivid patterns such as plaid and tile prints, expect to see a sea of 70s-esque fruits and florals in people's styles this season. Distinctive and deliciously vibrant, this trend works best with primary palettes. It's one you won't easily miss.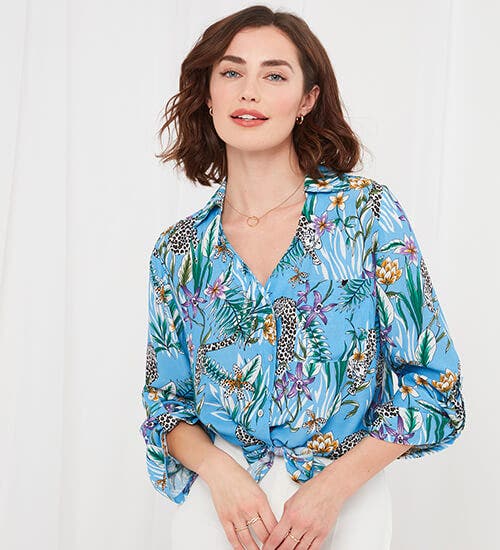 ---
Good Vibrations
---
If anything will fill you with joy, it's reminiscing of dreamy summer days. The Good Vibrations trend is springing back with beach-inspired themes of summer, sea and sand. Bringing together Hawaiian prints, retro florals in light palettes, mint is a key colour to watch this season. Additionally, we've seen a drastic comeback in vivid red, blue and white – the nautical colour palette.
---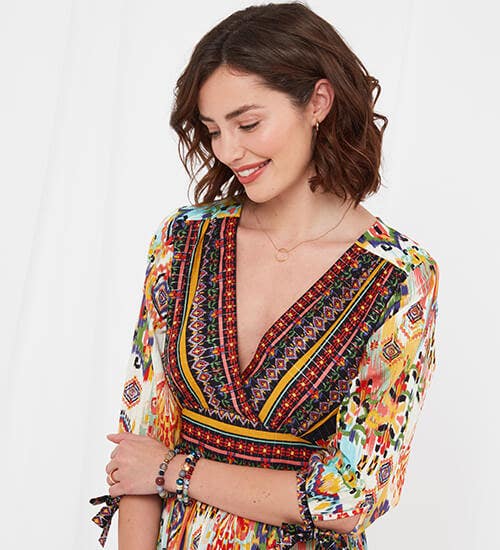 ---
Grounded Mexicano
---
With warmer weather, comes richer colours - expect to see spicy earth tones for a nomadic, bohemian vibe this year. With a Mexicana feel, we're expecting rusted tropic prints and bold paisleys with a hand-crafted feel this season. From neutral tops with bright trim to patchwork patterns, this craft-inspired trend incorporates a timeless Western aesthetic that'll make a remarkable impact to your summer wardrobe.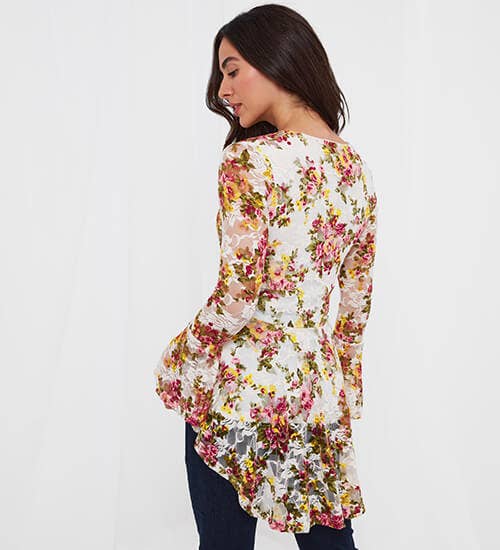 ---
Joyful Nature
---
Celebrating the return of nature awakening, fashion week boasted lots of boho patterns and designs with a Latina-inspired edge. Expect bold and bright colour palettes that aren't shying away from the spotlight this summer. This trend is wild and carefree, so expect it to be less feminine to truly embrace the wild side of your style with busy patterns and vivid hues.
---
Psychedelic Revival
---
Harkening back to the Original Summer of Love, the Psychedelic Revival theme is bringing back light, airy crochets with softer colours offset by deep contrasts. With retro prints and psychotropic vibes, take a trip back to 1969 and let your style speak volumes with this free-spirited and footloose trend. If any style brings joy and the journey of life together; it's this one!
---
Top 9 Colours to Know This Season
---
Colour your life the Joe Browns way and find the hottest colours to wear for Spring Summer 23.
---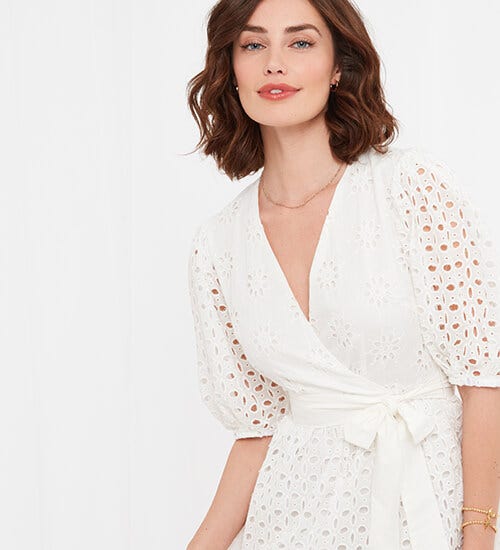 ---
1. White
---
A classic staple colour, white is back, replacing Autumn/Winter's oat milk trend. Keep it cool under the beaming sun in brilliant white this season. Having a white go-to staple makes for a clean, sleek look whatever the weather.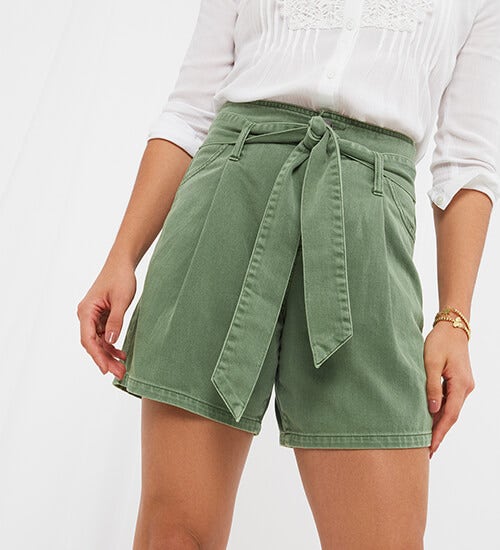 ---
2. Khaki
---
Catwalk trends have seen the return of the low-rise cargo trousers trend. If you're not ready to ditch the high waist just yet, stay on trend with the khaki colour for that casual combat-style.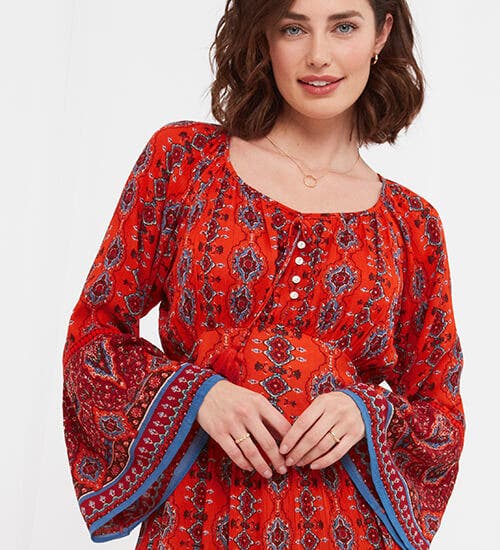 ---
4. Vermillion
---
The perfect blend of red and orange, vermillion was seen time and time again from Paris to Milan. This colour complements the majority of skin tones, enhancing the richness of dark complexions and aiding radiance for the fairer and cooler skin tones thanks to its jewel-like hue.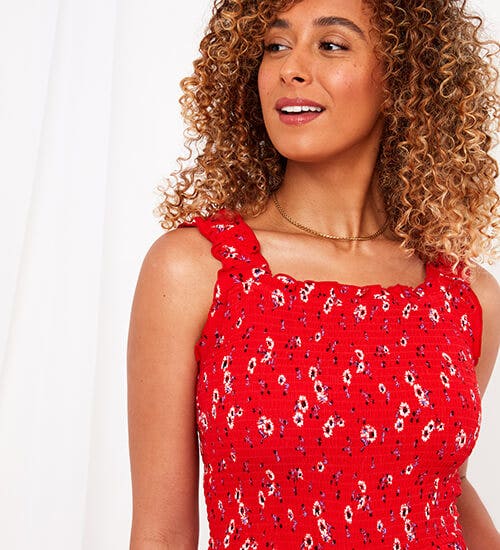 ---
5. Red
---
Quickly taking over London and New York Fashion Week, it seems red is the new pink, with over 12 designers backing this staple colour. Easily transitional for autumn and winter, it's a colour that's here to stay for a few seasons to come.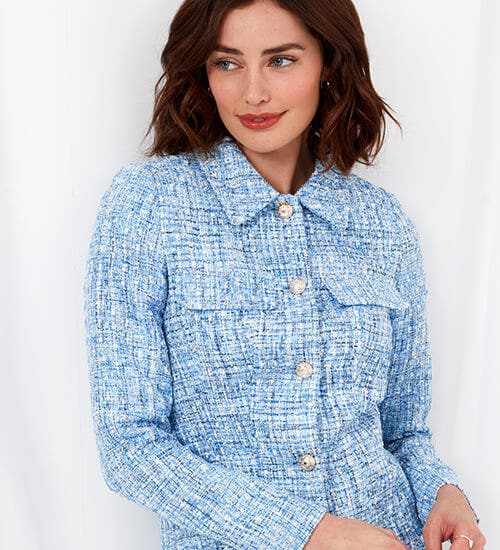 ---
7. Bright Blue
---
Milan Fashion Week saw the return of the bright blue trend. Autumn Winter enhanced cobalt as the new blue tone to wear, but this year we've seen more of a range from this versatile favourite. One thing's for sure; you'll never feel blue in this hue.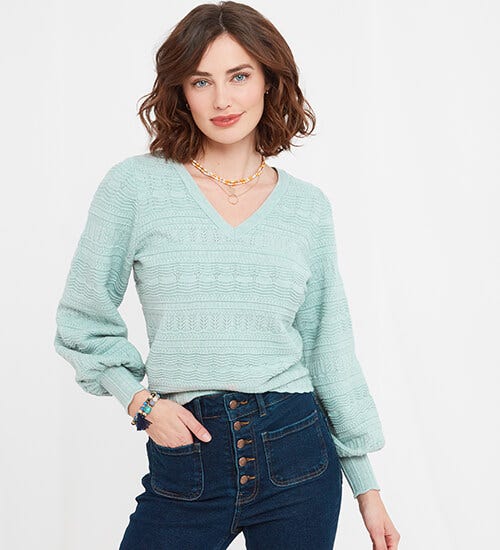 ---
8. Pastels
---
Feminine pastels are making a comeback for Spring Summer and it's a trend we love for the sunny season! Pastels - especially greens, blues, purples, pinks and yellows - were seen from street styles to the catwalk, showing their versatility among any shape, size or complexion.
---
6 Prints to Look Out for This Season
---
Fashion week saw the return of known-and-loved prints this season which will be seen throughout high street brands.
---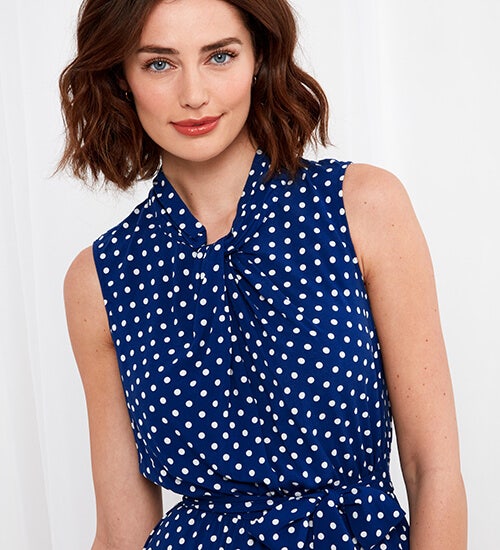 ---
1. Spots
---
Stripes have been around for a few seasons, and now spots are back to steal the limelight! From vintage-inspired polka dots to big and bold prints, spots are here to stay for a while. Perfect for vintage tea dresses, skirts for a cute and casual go-to outfit or something totally new to experiment with style.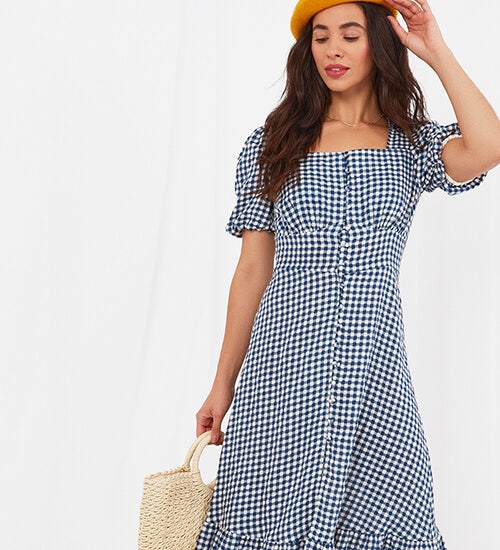 ---
2. Gingham
---
For more retro vibes, we've brought gingham to the forefront. Traditional black and white gingham is a traditional spring summer print that can be paired back with classic blacks and reds for Parisian-chic style. Alternatively, why not experiment with your style? By trying out new colours and textures such as yellows, lilacs, greens or basket weave accessories, you can create a dynamic look that's totally your own.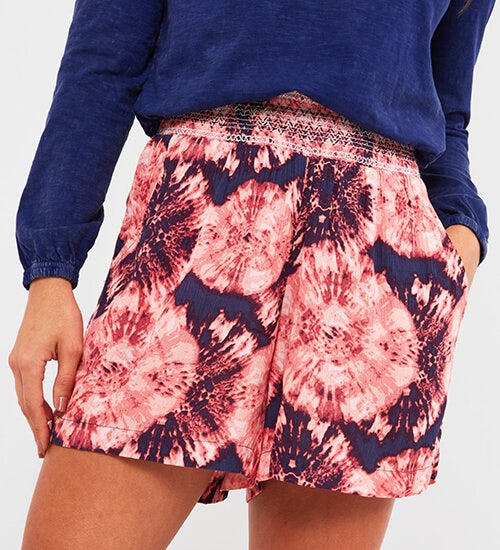 ---
3. Tie Dye
---
Getting tired of ditsy florals? Try something new with throwback tie dye to evoke some real fun-in-the-sun vibes. A little colour goes a long way to brighten up your wardrobe and your mood while making a serious style statement. Thankfully, tie dye will be sticking around, so don't worry about being late to the trend.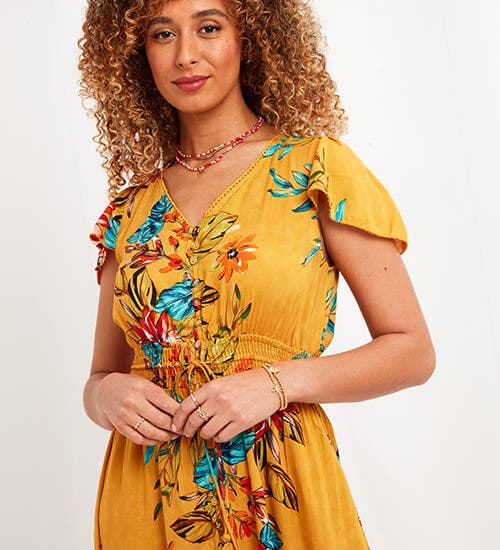 ---
4. Bold Florals
---
If you're looking to establish a unique style then look no further than the bold floral trend. While florals are a print staple, the big and bold florals are gaining popularity as the seasons go by, meaning this trend is here to stay for a while. The bigger the floral, the more expressive the style, from delicate and feminine designs to noticeable neons and tropical prints for the ultimate statement summer style.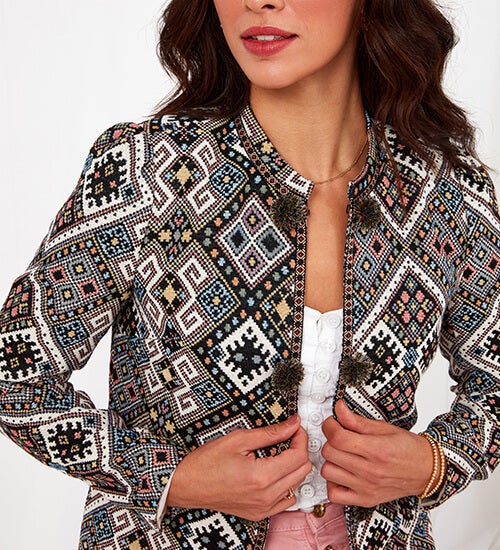 ---
5. Culture Heritage
---
Paying homage to ancient cultures, the timeless Aztec-inspired prints aren't going anywhere fast. This time, we've seen more embellishments and detail to really make the traditional patterns pop for an upscale statement. With a more structured, tailored look than we've seen in recent years, the iconic Aztec print has been elevated to show how versatile this print can be.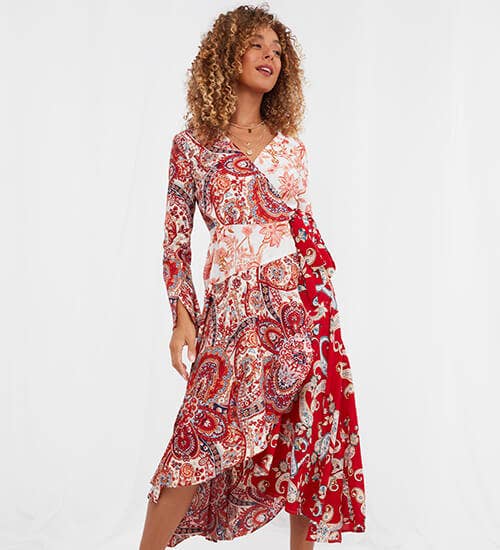 ---
6. Clashing Prints
---
Catwalks have been playing it safe in recent years with designs and prints throughout the turbulence of the pandemic, so it makes sense for designers to start pushing the boundaries of fashion again after safely returning to a sense of normality. Clashing prints were everywhere this season, showing that mixed prints weren't the fashion faux pas it used to be. To dip your toes in this kind of print, keep it monochromatic to start out with for an easy go-to style.
---
Loving our new collection so far? If so, we hope we've enticed you to a new piece or two for your capsule wardrobe this spring.
Be sure to keep an eye on our Inspiration page for the latest style guides and keep in touch with us on our Facebook and Instagram.
---
Scroll to top