The Wedding Dress for the Wedding Guest
Spring and summer 2023 are poised to be another huge occasion-packed season this year, with more weddings, races and events filling up our diaries.

Whether you're a single pringle waiting to mingle, happily married or just want a new collection of darling and dapper items for your occasion wardrobe, we've got you covered with a stunning new Joe Browns collection for the days you've been invited to dress to the nines! After all, there's nothing like a spring occasion to add some zing to your wardrobe.
For the Ladies
While the blushing bride may be the head turner of the day, the lovely ladies certainly won't be ignored in a Joe Browns dress!
The Boho Dress
---
For our free-spirited souls, go boho with the Florence Boho Dress for a bold design with a flowing skirt that's perfect for dancing. A true Joe Browns classic dress, we've stamped our signature all over this stunning piece with flowing wide sleeves and tassel tie on the bust, giving a real historic feel to this beautiful piece.

For a spring-coloured number in a more demure style, our Sienna Swirl Dress is a wonderful summery choice. The button-through V-neck design ensures a wonderful fit from day to night while the maxi skirt and half-sleeve gives an elegant silhouette to turn heads all day long. Don't forget to check out the lace panel on the shoulders at the back!

---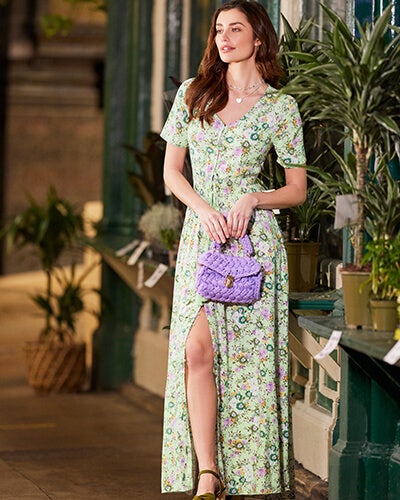 ---
The Vintage Dress
---
Feel vivacious with vintage or ravishing in retro with a vintage style Joe Browns dress. The Penny Button Through Dress is a super feminine piece with dazzling puff sleeves and a waist tie for a classic, compelling silhouette. Its palette perfectly a matching shoe and bag in a vivid pink or pretty pastel.
In classic vintage style The Poppy Floral Dress has Joe Browns stamp all over it. From its vibrant red colour with a bold floral print throughout, you have a dress that's both stylish and sublime. Every stitch was designed to create an impact - the perfect piece to paint the town red.

---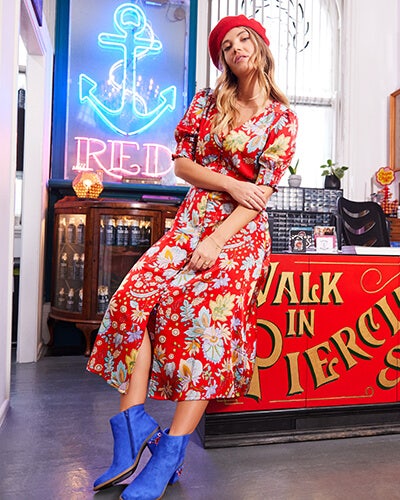 ---
The Floral Dress
---
Floral is the biggest trend of the season – which simply has to be considered when choosing your perfect occasion dress. Sashay to the soiree with class in The Lucy Mix and Match Midi Dress to take spring elegance to new heights. With a mix of floral prints and pretty bows on the sleeves, it's the perfect dress to channel your inner Molly Ringwald and feel pretty in pink.

Bursting with elegant details, the Clarissa Linen Blend Floral Dress is a showstopper. Adise from the bold and beautiful blue floral print, we've added a subtle side split, puff sleeves and a heart-shaped neckline that puts the real Joe Browns twist on this classic look. Prepare to say "I do" to this remarkable style.

---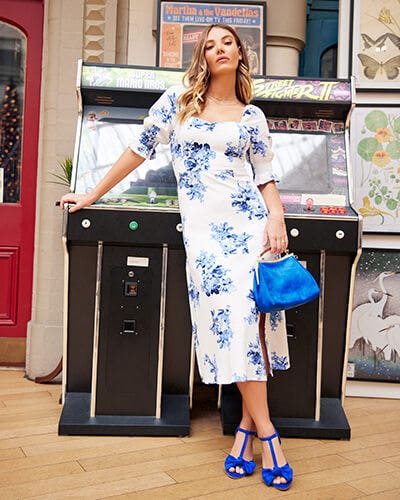 ---
The Tea Dress
---
If you're all about looking understated – you're in the wrong place. But Iif you're looking for a simple, comfortable silhouette with a Joe Browns twist, then we've definitely got something for you. The tea dress is an easy wearing treat that's both divine and modest, with a little pinch of Joe Browns pizzazz. Try the Sofia Jersey Dress for a faux wrap, super soft look that'll take you from day to night in style. This midi length style that perfectly complements a pair of strappy sandals and can even be dressed down for a warm spring day.
Another beautiful alternative is our Lily Print Dress. This dress is truly captivatingand vintage to boot, thanks to its kitsch lemon print on a beautiful blue backdrop. As a major bonus, this button through style has a collar to really sharpen up the design for an occasion - and better still - it has pockets!

---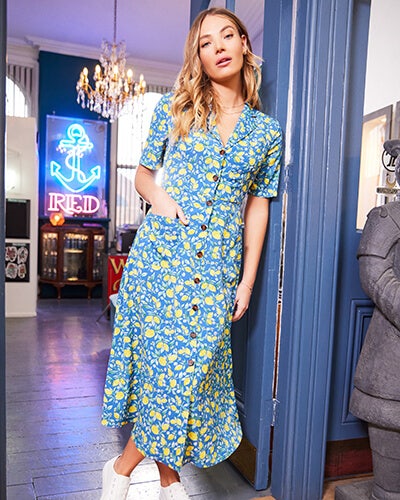 ---
For the Men
There's nothing like a blazer and waistcoat combo to unleash your #Mojoe for a wedding. Prepare to strut your stuff on the dancefloor in remarkable Joe Browns menswear to be the life of the party!
Plain Shirts
---
Take your usual go-to occasion style up a notch with the Triple the Style Shirt. Bringing together a triple collar with contrast cuffs and trims, we've truly created a shirt like no other.

Keeping it classic with a little dash of pizzazz with the Deadly Dapper Shirt. Featuring a double button-down collar with all the usual detail you'd expect from a Joe Browns shirt, we've also added mixed buttons in different colours to add that point of difference. Perfect if you really don't like wearing ties!

---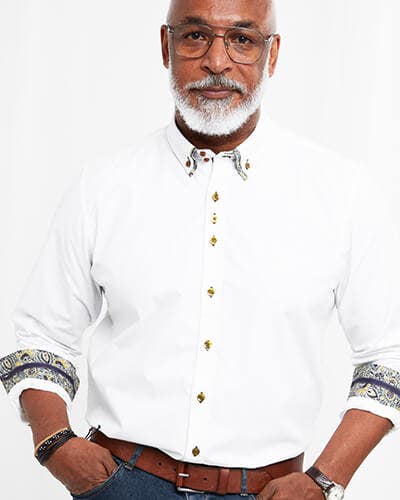 ---
Funky Shirts
---
Be bold and live life to the full in a funky Joe Browns shirt. Our Ocean Vibes Shirt really evokes fun in a super stylish way. It's the unique jellyfish print that makes it such a standout piece. We love this shirt for adding a pop of colour to your go-to suit.

For the rockers and the rollers, create some drop dead style with the Carnival Fun Shirt. Bringing together our love for sugar skulls and giving it the Joe Browns tailored treatment, we've created something dapper and unique for a certain kind of gent.

---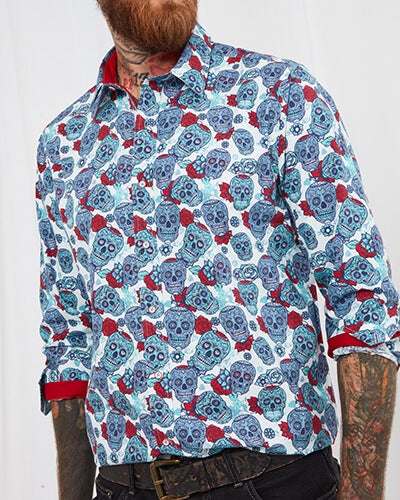 ---
Waistcoats
---
A waistcoat is a staple to any man's wardrobe, yet a Joe Browns waistcoat always has a little extra impact to give. Look an absolute icon in the smart Cut to Perfection Waistcoat. With the right amount of tailoring, we've added some serious personality to this piece to show off your unique style whether you're tearing up the dancefloor or sipping a whiskey at the bar.

If that's still not enough for you, go the whole hog with our Perfect Patch Waistcoat. Clashing together different textiles and prints, this piece is just as charismatic as it is unique. We're loving this bold brave style - as long as you remember: don't let the waistcoat wear you! Rock out in this piece to show you're the real life of the party.

---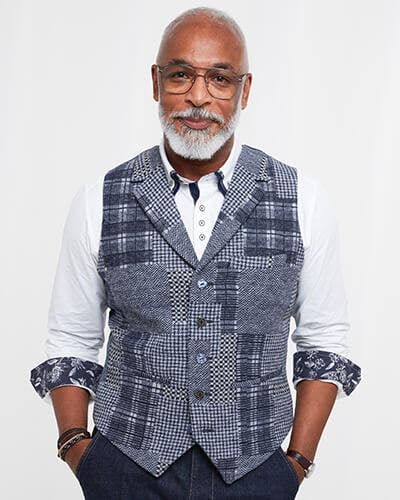 ---
Blazers
---
A blazer is essential, and why not treat yourself for such a special occasion? A Joe Browns blazer is made to be worn while being super versatile. Wear with a plain white or a funky shirt, either with or without a waistcoat or even over a tee to smarten up a casual edge. For true summer style, opt for the Sunset Blazer to bask in the warm hues while enjkoying the premium feel.
Alternatively, try the Good Times Blazer to wear at any occasion, whether you're wearing with jeans or a waistcoat. Blue is the best colour for total versatility, while having just the right abount of Joe Browns detail to look enigmatic. Each made from a fabulous linen blend, these blazers keep you cool in more ways than one.

---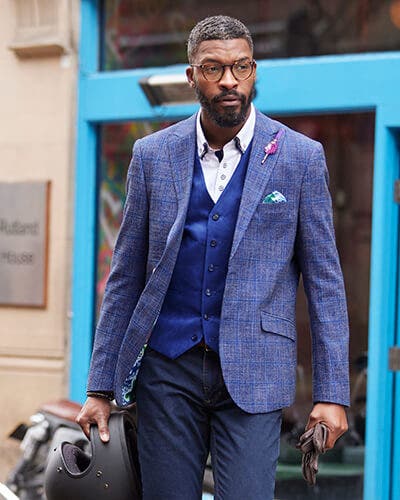 ---
The Three-Piece Suit
---
If you're going all-out for an occasion, look no further than the Deadly Dapper Blazer and matching waistcoat and trousers. Made from a fabulous linen blend, this suit is smart, sleek and sophisticated but still jam-packed with unique Joe Browns twists. You can expect two-toned pinstripes adding some dynamic depth and a contrast lining to the inside and pocket (doubling up as a pocket square!).
Investing in a three-piece suit ensures you're ready for any smart occasion, whether you're off to the races or going to a wedding and every formal event in between. As a bonus, the classic pinstripe never goes out of style, so you can rock this classic three-piece suit for years to come.
---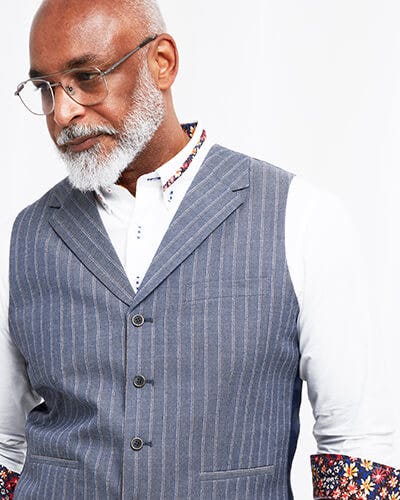 ---
With spring fast approaching, spring clean your style with our range of remarkable jackets guaranteed to give your #Mojoe a boost as you debut your new wardrobe this year.
Keep checking out our Inspiration page to keep up to date with fresh new lines from Joe Browns and be the first to be in-the-know on the latest styling tips from Joe!
Discover More Articles Like This...
---
Scroll to top