UK Standard Delivery
£4

(EUR €6,USD $6, AUD $9)

UK orders are despatched via Hermes (some parcels are despatched via Royal Mail, DHL or UPS depending on your location and/or the weight of your parcel - the firm chosen for delivery is predetermined and cannot be overridden). Whilst these are not guaranteed delivery services, the majority of UK orders will be delivered within two working days once they have been despatched. We aim to despatch all orders within two working days, although it may take longer during extremely busy periods. Please allow up to seven working days from the date of your goods being despatched for the delivery of UK orders, and please be advised that the delivery of parcels sent to business addresses can take longer than those sent to residential addresses.

A signature may be required upon delivery. If you are not at the delivery address to receive the order when it arrives then the courier will usually make two further attempts to deliver and subsequently return the parcel to us. In some instances, the delivery firm may leave your parcel on your premises or with a neighbour, or they may take your parcel to a local collection point for you to retrieve. We cannot be held responsible if you are not available to accept deliveries when they arrive.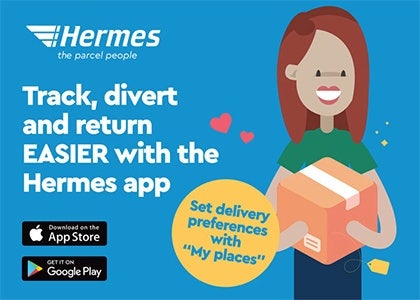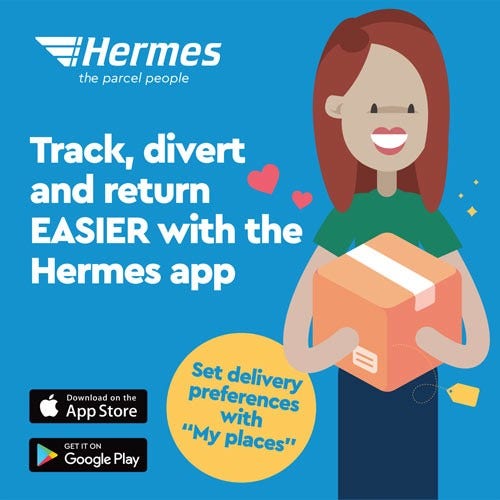 Express Delivery -
£6

(EUR €12, USD $12, AUD $18)

Express delivery applies to UK orders placed before 3pm Monday - Friday and where a surcharge of £2 (EUR €6, USD $6, AUD $9) and a total of £6 (EUR €12, USD $12, AUD $18) has been paid.

Orders despatched via our Express Delivery partners will be delivered to mainland UK addresses within one working day, once despatched.
Orders received by us before 3pm on Fridays will be delivered on the following Monday.
Orders received after 3pm on Fridays, will be delivered on the following Tuesday.


A signature maybe required when using this service. If the first attempt to deliver fails then delivery will be attempted on two further occasions.

Where the £2 (EUR €6, USD $6, AUD $9) surcharge has been paid, any back-ordered items will be sent via Express Delivery once the stock becomes available. Where an initial order has been sent via Express Delivery and the goods then returned to us, any exchange items will be sent via our standard delivery service.

Unfortunately Express Delivery is not available if your postcode has any of the following prefixes: AB, BT, CA, DD, GY, HS, IM, IV, JE, KA, KW, LA, PA, PH, PO, TR, ZE. If in doubt, please call us before ordering. Express Delivery is not available to the Republic of Ireland.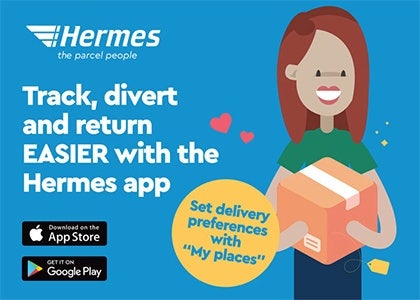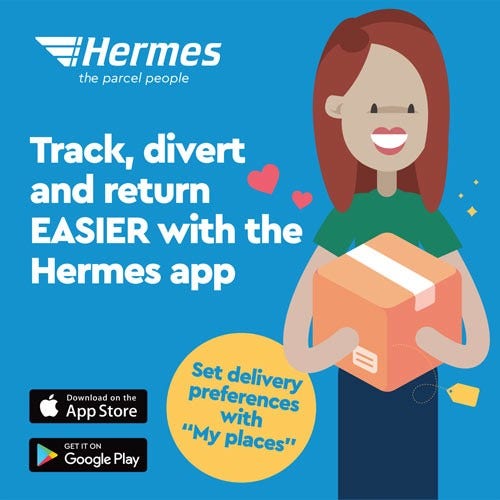 Hermes ParcelShop Click & Collect -
£4

(€6 / US$6 / AU$9)

For your convenience, we now offer the option of having your order delivered to your local ParcelShop. To take advantage of this option, simply select the 'ParcelShop' option on the shopping basket page.

Orders despatched to myHermes ParcelShop locations should arrive at your chosen ParcelShop within no more than seven working days once we have despatched your parcel.

If you have chosen to provide us with a mobile telephone number and that number is listed in the 'mobile' field then you should receive an SMS text message from Hermes once your parcel has arrived at your chosen ParcelShop. Where a mobile telephone number has not been listed in the 'mobile' field, we will endeavour to contact you ourselves via email.

You have ten days from the date of your parcel arriving at your chosen ParcelShop to collect your goods - if you do not collect your order within ten days of it arriving at your chosen ParcelShop then it will be returned to us.

It is imperative that you take one of the following documents when collecting your order from the ParcelShop - you will not be able to retrieve your order unless you can provide the ParcelShop operators with one of these documents:
Credit/debit card
Foreign ID card
Passport
Photo driving licence
Photo ID card
UK driving licence
Additionally, parcels cannot be collected by anybody other than the person named on the parcel's address label.
If you do not collect your order within ten days of it arriving at your chosen ParcelShop and it is returned to us then we will upon receipt of your parcel either issue you with a refund or contact you to discuss whether you would like for the parcel to be despatched for a second time.
We strongly suggest contacting your chosen ParcelShop prior to making a special journey to collect your parcel if you are in any doubt about their opening times etc.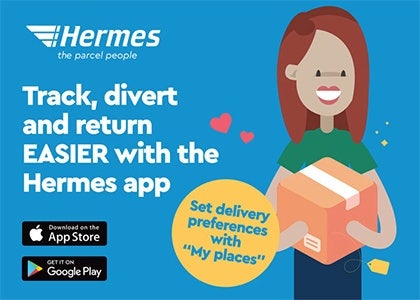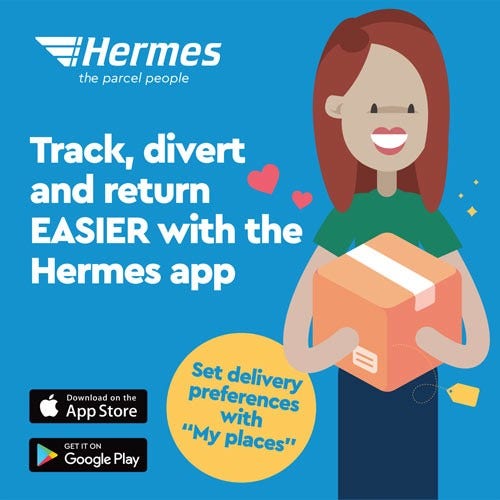 UK British Forces Postal Charges -
£7

(€10 / US$10 / AU$15)

BFPO parcels are subject to a flat rate charge of £7 (€10 / US$10 / AU$15). The reason for this higher charge is that due to security reasons, Joe Browns are not allowed by the MOD to ship items directly to BFPO overseas addresses and therefore the only approved method of getting goods to you is via a central MOD collection point. The second stage of your delivery is completed by the MOD who then in turn pass on an agreed charge to Joe Browns, which is based on the MOD's average cost for all deliveries throughout the world. If you wish to do so, delivery to a non-BFPO address will incur a charge of £4 (€6 / US$6 / AU$9) regardless of weight.
Scroll to top