Mens & Womens Shoes
At Joe Browns, we believe that shoes should be more than just footwear; they should be a reflection of your unique style. From the boardroom to the dance floor, our shoes are designed to stand out with eye-catching details and exquisite craftsmanship, making them the perfect companion for your extraordinary journey. From boots and brogues to heels and trainers, discover our selection of remarkable footwear at Joe Browns.
Shop Women's Footwear By Style
Women's Footwear Top Picks
Shop Women's Footwear By Size
Shop Men's Footwear By Style
Shop Men's Footwear By Size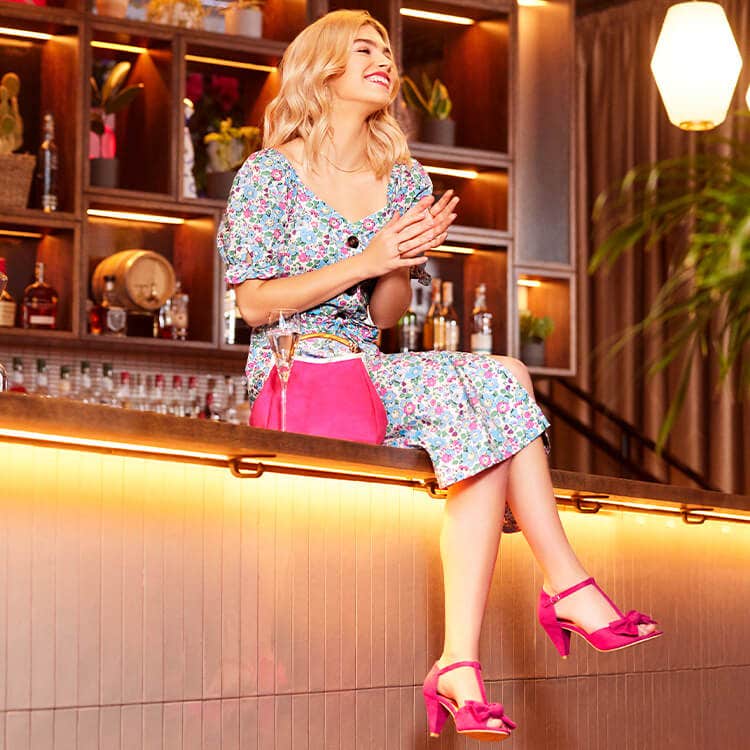 We know that shoes can take an outfit from drab to fab — the icing on the cake to any of your favourite ensembles. From a pair of versatile white trainers to classy kitten heels and boots.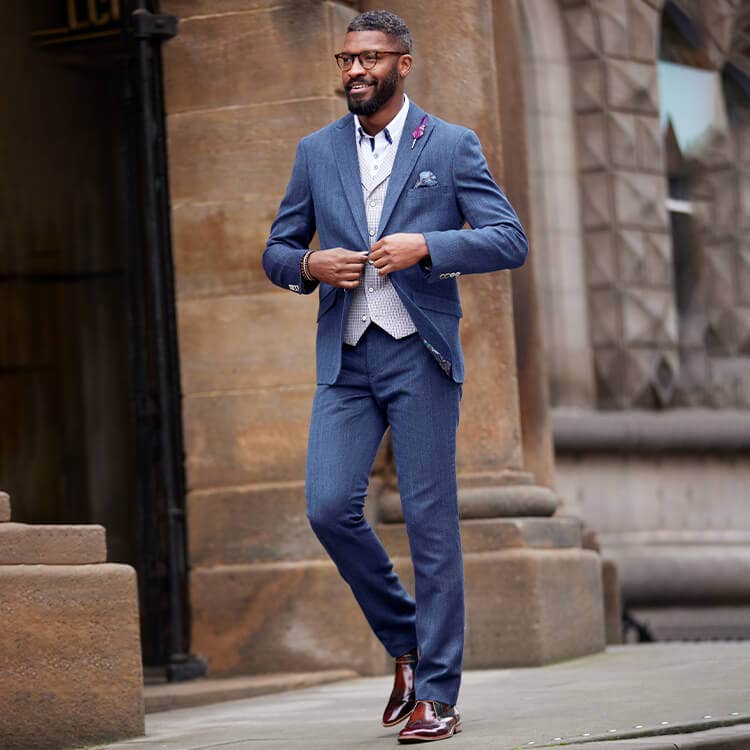 Did you know that the modern-day, trusty brogue can trace its origins back to olden day Scotland and Ireland and a quite rudimentary shoe made using untanned hide…Now there's a fact for you! 
How To Choose The Right Footwear For Different Occasions
Footwear plays an essential role when it comes to styling outfits for different occasions. It's true what they say, you can tell a lot about a person by their shoes! Alongside some well-selected accessories, your shoes can seamlessly tie everything together, effortlessly elevating your whole look. 
Whether you're treating yourself or someone you love to a stylish new pair, we've collated our must-have shoe styles into three key categories for the spring/summer season.
Occasionwear Shoes
When it comes to occasionwear, our choice of shoes can make the perfect finishing touch to bring together an evening ensemble. Whether you're heading to a wedding, work event or a celebratory evening, we have plenty of men's and women's footwear styles to choose from at Joe Browns. 
For men, you can't go wrong with a pair of classic leather brogues to bring an air of sophistication to your suited-and-booted evening look. 
For women, a pair of gorgeous strappy heels will add an elegant point to a flowing maxi dress number, or a smart-chic blouse and trouser look. 
Summer Shoes
When the summer season arrives, it's easy to swap out jeans and trousers for shorts and skirts - but what shoes match best with our summer ensembles? 
Ladies, step out in style in a pair of Joe Browns sandals this summer. Wonderfully versatile, this shoe style can be paired effortlessly with dresses, jeans and shorts alike. 
Gents, if you're heading to a smart-casual summer occasion, such as a garden party or beach wedding, our Montrose Suede Derby Shoes are the perfect shade of pastel blue to match with neutral shorts or trousers, while still bringing those fresh summer vibes to your overall look.
Casual Trainers
Enjoying a day out with friends? Doing dress down Friday at work? Or simply running some weekend errands? Here at Joe Browns, our selection of casual footwear has got you covered!
No matter what the occasion is, you can't beat a timeless jeans and trainers combo for those cool and casual day looks. Our selection of men's trainers and women's pumps provide a fresh and fashionable take on daytime attire that will have you feeling as fabulous as you look. Just add your favourite pair of sunglasses and you'll be ready to go!