Working for Joe Browns
Joe Browns is a true lifestyle company, which was started in 1998 to offer something more exciting and more individual than the other clothing catalogues in the UK.
We offer stylish, laid back clothing for men and women plus original gifts and accessories that won't be found on the High Street. Our ethos is that life should be about living for the moment, getting out there and enjoying yourself - and our clothes reflect that.
We're based in Leeds, West Yorkshire, where our head office, customer service department and warehouse are all under one roof. Located in a converted warehouse, our offices are as fun and quirky as the clothes we sell!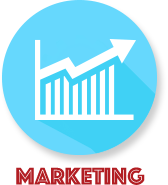 The creatives. The planners, the analysts and those that make it all happen.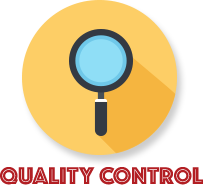 When only the best will do. Striving to make sure our products exceed expectations.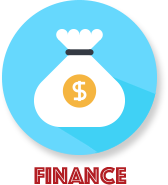 The number whizzes, the forecasters, the bill payers and the bean counters.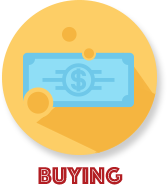 Where the magic happens. The creators, the researchers and the tough negotiators.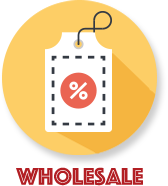 The range advisers, the sales advisers, the jugglers and the relationship builders.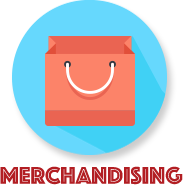 The operational backbone of the business. Making sure we deliver our promises.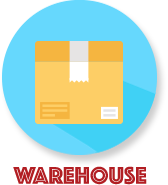 The organised crew, managing stock requirements and deliveries for all Joe Browns channels.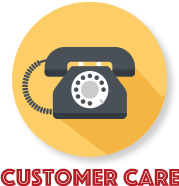 The order takers, the problem solvers - always here to help and ensure our customers stay happy.

We look for individuals who aren't afraid to be themselves, stand up for what they believe in and think both commercially and creatively. They are determined, ambitious and strive to be the very best at what they do.
We work incredibly hard, but in turn we fully believe in letting our hair down too! Here's just a small selection of the kind of things we get up to…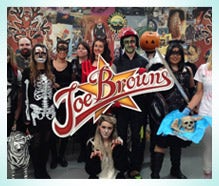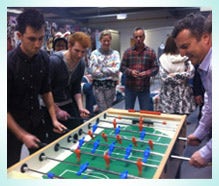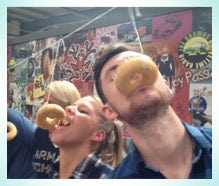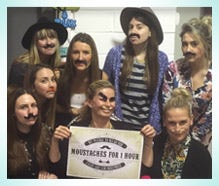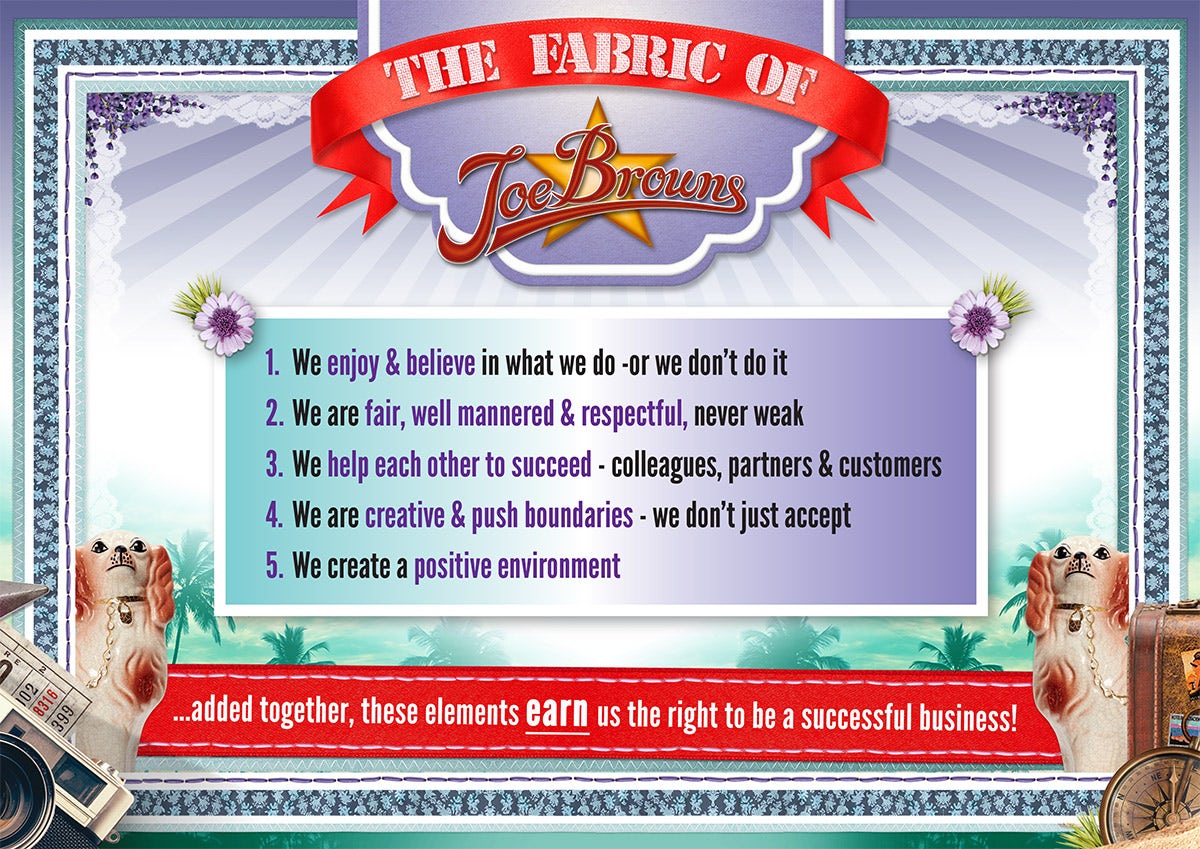 Fun, fast paced working environment!
Strong team ethos.
Stakeholder pension scheme.
Life insurance.
Up to 60% discount on new ranges.
An extra day's holiday for your birthday.
£100 welcome voucher to spend on Joe Browns product when you join
Free onsite parking
Our very own fun committee
Free fruit (or pie!) on Thursdays!
2 fantastic staff parties a year
Free thinking encouraged

Warehouse QC Operative
---
Ladieswear Garment Technologist
The Role
To complete the sealing process and inspection of items to maximise returns.
To oversee the inspection of goods delivered to Joe Browns to ensure fair and consistent standards are applied in line with business priorities.
Purpose Of Role:
To spec, fit and seal all styles in line with critical path dates working across wovens, jersey and knitwear.
To add the branding / labelling to each garment in line with agreed brand definitions and wholesale commitments.
To sign off inspection of all deliveries and agree and action any rectification work required.
To understand the overall reasons for returns and take all actions to minimise return rates where possible.
Performance Indicators:
Qualitative and quantitative indicators that will be used to measure the success of the function.
Returns rates.
Completion of all tasks to meet critical path deadlines.
Success of packaging / labelling to reinforce the brand development.
Main Activities:
Complete the sealing of all styles including first fits, second fits, pre-production samples (as required) in line with critical path deadlines - working with the buyer to ensure the products are in line with expectations. Maximising demand whilst minimising returns.
Attend in-house fit sessions on a regular basis.
Ensure all comments are passed back to suppliers in a timely manner to minimise any potential delays in deliveries.
Maintain an up to date critical path for each style.
Ensure each garment is labelled with appropriate branding and that the packaging meets the agreed requirements.
To sign off inspection of all deliveries received, proactively seek solutions to any rejected deliveries and arrange any rectification work required after gaining approval from the supplier to cover the cost.
Keep the buying teams fully informed of all issues.
Regular returns analysis and to investigate any product groups or styles where the returns rates are a concern and propose all possible actions to minimise return issues.
Business Skills Required:
Strong communication & interpersonal skills.
Good planning and organisational skills.
Excellent attention to detail.
A team player with a positive attitude who is prepared to roll their sleeves up and lead by example.
Core Values:
We enjoy and believe in what we do - or we don't do it.
We are fair, well-mannered and respectful, never weak.
We help each other to succeed - colleagues, partners and customers.
We are creative and push boundaries - we don't just accept.
We create a positive environment.
Salary will be competitive.
Don't Forget To Attach your CV and Covering Letter! Apply Here
The Role
To be a successful Style Ambassador, Joe Browns is looking for an individual who isn't afraid to be themselves, who is customer focused and can think both commercially and creatively. This person should be charismatic, ambitious and strive to be the very best at what they do. Embracing the free spirited, adventurous nature of the brand, they are able to bring fresh ideas to the table and aren't afraid of getting stuck in.
Main Duties:
To ensure high levels of customer satisfaction through excellent customer service.
To assess customer needs and provide assistance and information on product features and benefits.
Actively seek out customers in store, welcome them and create an outstanding Customer Experience.
Follow and achieve store sales targets.
Be knowledgeable on the Joe Browns Brand and the products offered and be able to discuss the ranges available.
Maintain clean, visually outstanding and remarkable displays.
Ensure house keeping is pristine and inviting.
Comply with stock control procedures, handle deliveries, pricing and storing.
Manning the fitting rooms and footwear departments.
Manning tills and handling returns.
Assisting with online orders.
Joe Browns are looking for:
A strong sales person who will go 'the extra mile'.
Creative people who are full of ideas and won't just accept the norm.
A proven track record of over achieving targets.
Experience of working above expectations.
Friendly and energetic personalities with customer service focus.
Honest, reliable and true team players.
If you think that you're suitable for this great opportunity, please don't hesitate to get in contact with us by using the link below.
Don't Forget To Attach your CV and Covering Letter! Apply Here
Want to leave your details for future opportunities?
We're always on the lookout for talented individuals, so why not send us your CV and we'll keep you in mind for any future vacancies. Simply choose the department you're interested in and upload your CV.
We look forward to hearing from you.