Eat. Sleep. Rave. Repreve.
Ravishingly Retro Zip Up Denim Dress
Kicking things off with a throwback is the Ravishingly Retro Zip Up Denim Dress. This 70s showstopper has everything you need and more, with pocket detailing, tie-waist, and collar, bringing you a beautifully cinched style that you can pair with almost anything! Whether you're wanting to rock a leather jacket and chunky boots or add a bit of Parisian flare to your wardrobe, this trusty denim dress will serve you well. Now you can shop guilt-free, knowing that 25% of this product is made up of recycled content – even the smallest of changes is a step in the right direction!
---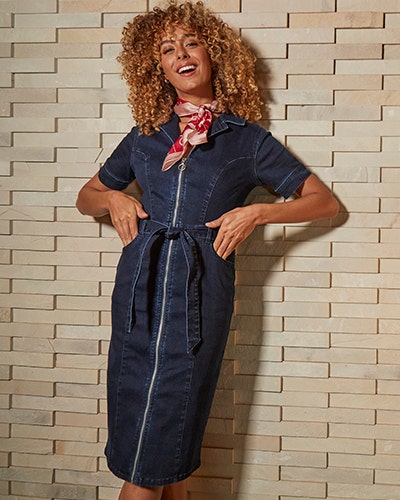 ---
Joe's Essential Denim Jacket
A style as old as time…the trusty denim jacket will never go out of fashion, so why not grab Joe's Essential Denim Jacket, with sustainable properties, for a timeless look that will never tire? Perfect for the summer season, this classic piece will pair with everything from your favoruite maxi dress to those denim shorts that have been missing their match! Grab your summer staple today and rock it the Joe Browns way!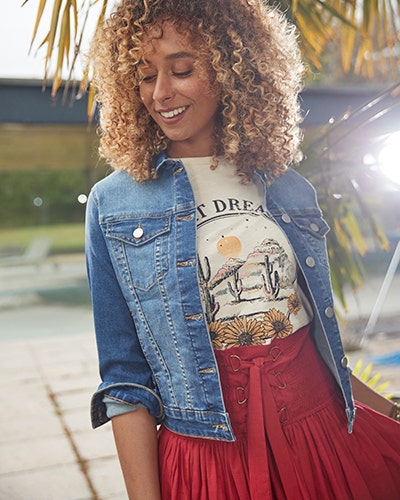 ---
Turn-Up Jeans
---
Talk about versatile! Our Turn-Up Jeans, in brand-new indigo colourway, are the perfect on-the-go pairing for all your summer adventures. Made with Repreve fibres, this classic style, with funky upturned hems will be a match made in heaven to that summer tee that's been sitting in the back of your closet. And what's better, 25% of its content is recycled! You can't go wrong...Pull on a pair of comfy white pumps for a killer combo, to get you rockin' the day in style!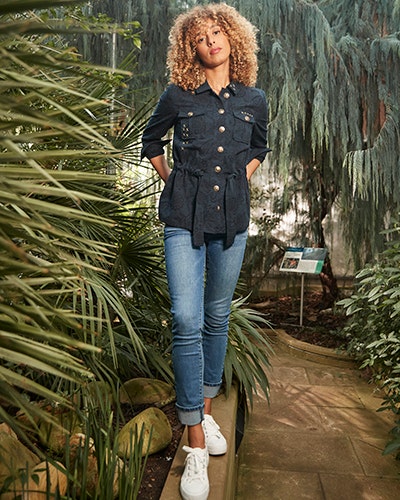 ---
Over Easy Dungarees
---
Inject some fun into your summer wardrobe with our Over Easy Dungarees, featuring a tie-strap design, patch pockets and recycled Repreve fibres, for a conscious design that can be styled in unlimited ways. This youthful style makes the perfect pairing to any summer tee and white pumps, giving you an effortlessly stylish fit, that never compromises on comfort. If you're wanting something to curl up in on a summer's night, then you've met your match, just add a chunky knit and you've got the ultimate relaxed fit, made with the planet in mind.
---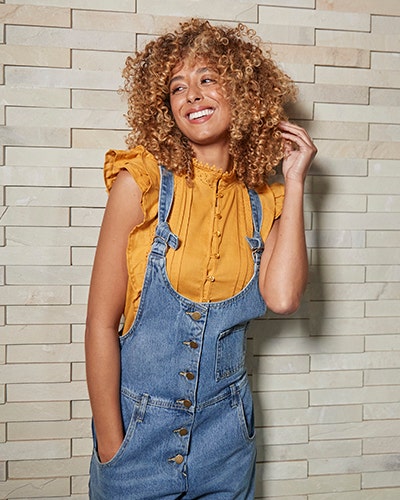 ---
Our path to sustainability may be a long one, but our pledge to take small steps that work, is definitely in the running. Hopefully you found this sneak peek into our Repreve collection insightful and found some useful style tips for your next summer outfit inspo to unleash your #Mojoe for all to see! Why not check it out for yourself by heading over to our shopping page and bagging yourself a brand-new summer steal!
Scroll to top