Consistency is Key
---
The first tip is easily the most important. Keep it consistent in terms of tones, and if you're unsure, dark is your safest bet. Pair a pair (heh) of dark denim jeans with a denim jacket in a similar shade to keep things on the casual side. Pick your favourite blouse or bold graphic tee and you're good to go.
To avoid looking overly done, don't worry about the difference in denim textures, as a similar tone with a different texture alludes to your outfit looking carefully thought-out and planned – which is nearly always a bonus!
---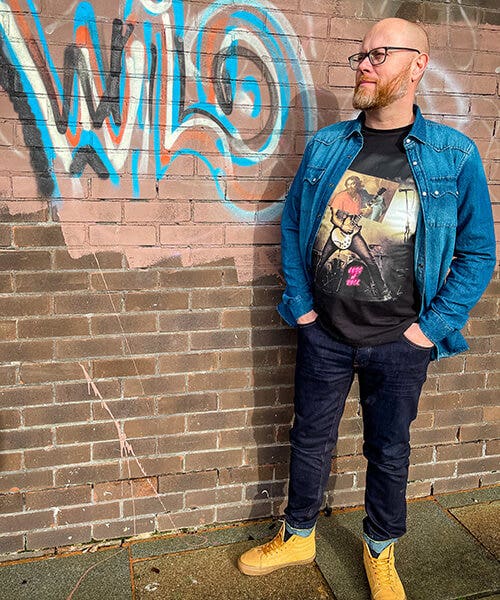 ---
If in Doubt
---
If you have a few different shades of blue denim, opt for light on top, dark on bottom. If ever you want to break this rule, make sure these are a fair few shades apart from each other and you're good to go. There are a few different exceptions to these rules when it comes to black or white denim - but don't fret, these are just as easy to follow.
You can style black or white denim in any way. A black denim jacket is great when paired with blue jeans, and white jeans go with just about anything, so dress as you please when it comes to black or white hues!
---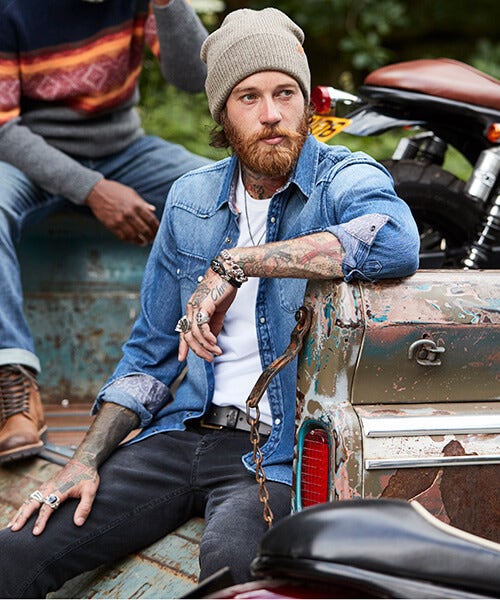 ---
Dungarees Make Styling a Breeze
---
Coming in various colours and patterns, dungarees are a wonderful way to start. Take our Daisy Dreamer Dungarees or Over Easy Dungarees from our sustainable collection, for instance. Styling these with a staple denim jacket is easy-peasy when you pair a colourful top or tee underneath, as it breaks up the textures and colours.
---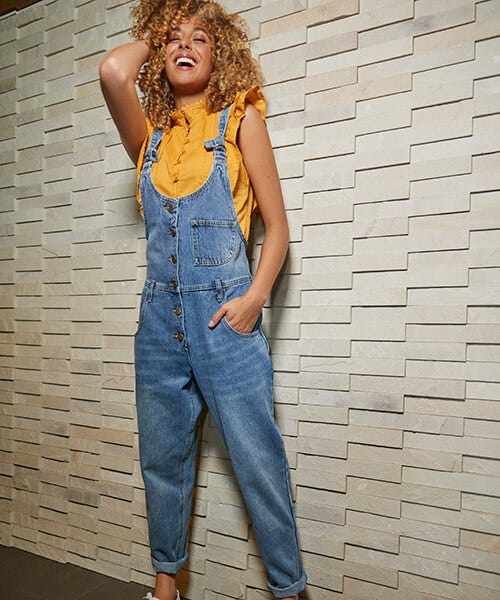 ---
Embellishment & Patchwork
---
Another way of making sure your double denim style is elevated is to invest in denim pieces that have patchwork or embellishments. These can really add to your individuality and showcase your unique personality, whether they're punk patches, badges or floral embroidery.
Using this piece as the statement item to style your outfit around, you're free to choose your favourite everyday pieces of denim and accompanying clothes to build a fabulous look. Feel free to add to the textures by throwing a beanie or scarf into the mix to ramp up your style even further.
---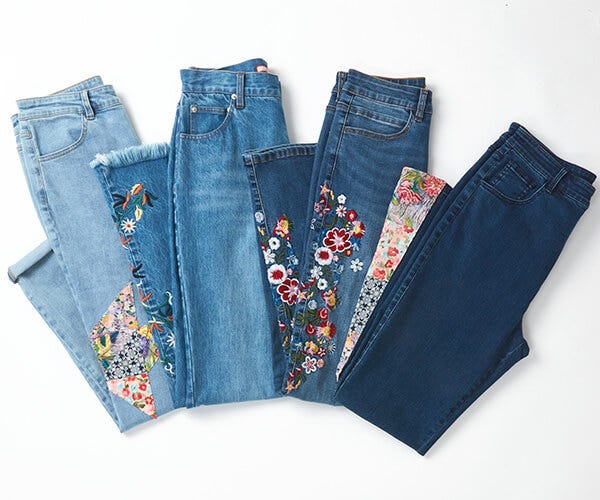 ---
Choose the Shoes (and Jeans)
---
When styling double denim, it doesn't have to be a top-and-bottom look, you can also style double denim with your trousers and shoes, so you can choose your shirt and jacket with ease. You can even cheat a little, if you like. If you have a pair of blue boots like our Southern Slouch Boots, you can trick the eye into thinking it's also denim, hence pulling off the look without anyone ever knowing (but shhh, we won't tell a soul!)
---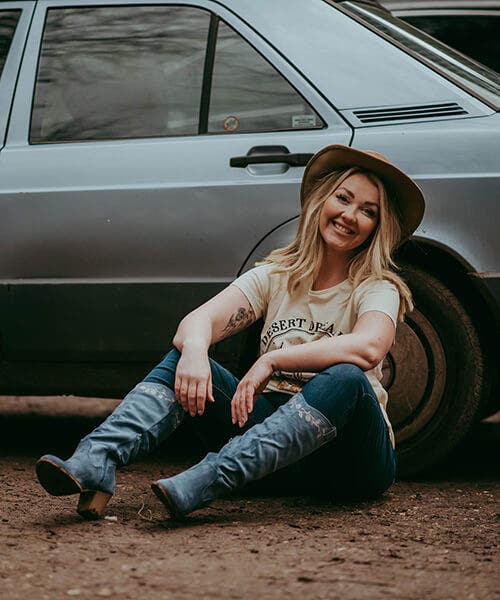 ---
Prioritise and Accessorise
---
Now you know which denim pieces to put together, you're easily able to prioritise your favourite items to accessorise and pair with your ensemble. Blue denim goes well with tan, so a tan bag should be your go-to. Otherwise, a simple hoodie will break up the textures between the duo denim items, immediately adding more dimension to the outfit. Also consider bandanas, which are versatile, add a pop of colour and give a wild, wild West look to the ensemble.
---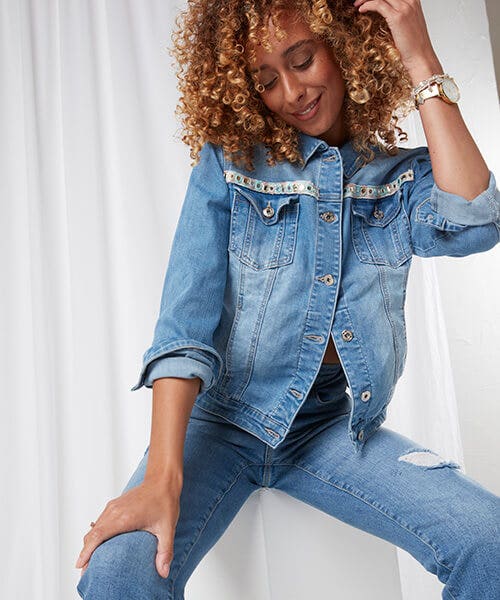 ---
Now we've given you our top tips on styling double denim, we're hoping you let loose on your current collection to step into spring in full swagger. There's nothing like pulling off a styling stunt perfectly – so we'll leave you to it! You can thank us later.
To keep up to date with our top styling tips, be the first in-the-know about Joe's favourite items and find out about new collections, check our Inspiration page.
Scroll to top