Transitional Knitwear for Men
Knit Jumpers
---
A classic crew or funnel knit is the perfect addition to any outfit. Whether you're sporting a tee or a collared shirt, you can create a top layer to stay toasty and warm on crisp, breezy days, while keeping it smart. Favourites from this collection are the Carefree Crew and the Washed to Perfection Funnel Knit for funky knit patterns and colours that make a statement. Style these with your favourite jeans and boots of your choice! These bad boys go with almost anything!
---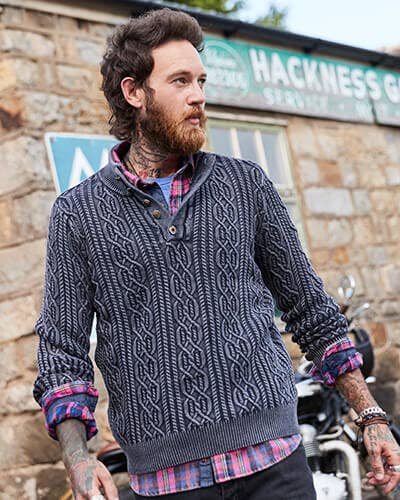 ---
Cardigans
---
For a smart-casual look like no other, cardigans are the ultimate go-to. Perfect for almost any occasion, they're the ultimate layering staples that can be stripped off when the sun comes out to reveal a stand-alone outfit – so you can stay warm and feel just as stylish. Our Cut Above Cardigan features mixed buttons and vibrant striped on the cuffs for that added touch of personality. The cosy, cricket-inspired cable knit in a cream tone ensures a wonderful pairing with most shirts and tees, and its classic design coupled with all these details brings it right up to date! Pair this with an unbuttoned shirt over a plain white tee or henley and dark jeans for a dashingly dapper, date-ready look.
---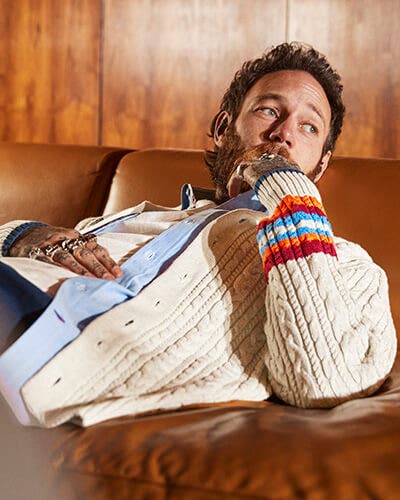 ---
The Hoody
---
While every man probably owns one, styling it is something different altogether. Go plain and simple with the Style it Out Hood, or, if you're feeling like a funky print wouldn't go amiss, our Mix It Up Knit is a top choice for fun-loving print hoodies this season. Zip up or down depending on the weather, or if it's still on the chillier side, pairing underneath a leather jacket gives a daring edge. Any hoody looks great with a slim-fit or skinny jean, and you can pair whichever shoes you like, from the classic chunky biker boot for a badboy edge, to a casual brogue pump for a fun, casual vibe.
---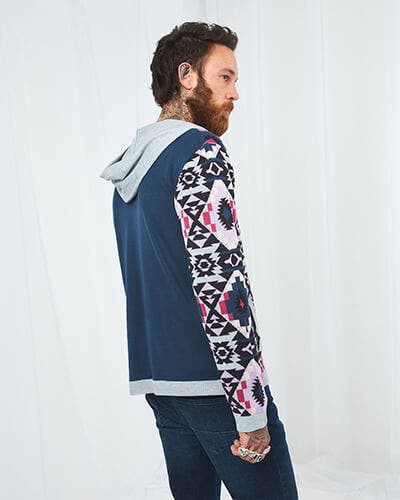 ---
The Holiday Knit
---
We could all do with a seaside break right now, and whether that's abroad or in the UK, the sea can bring a chilly sea breeze. A simple summer knit such as our Hit The Beach Knit or Sensations Stripe Hooded Knit can be worn over a tee or on its own. Each featuring a hood (which is great if you forget the sun cream!) these beauties are a life saver in a light knit with stand-out patterns. These holiday essentials pair wonderfully with shorts and flip flops or trainers for that beach-ready vibe, or even for a day-drinking session in the beer garden with the boys (especially when it carries on into the evening!). What more could you want from a knit?
---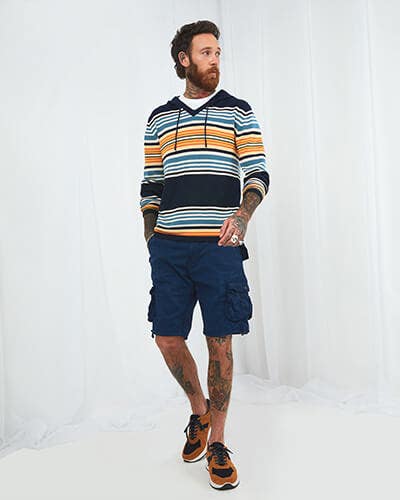 ---
Scroll to top