Introducing New Sloe Joes Loungewear from Joe Browns to Relax, Rewind & Recharge
---
Unveil ultimate relaxation with Joe Browns latest loungewear collection to relax, rewind and recharge in remarkable style.
New Sloe Joes loungewear to immerse yourself in total cosy comfort as you embrace leisure in its truest form. With Joe's new collection, we've brought together a curated selection of lounge pieces designed to enhance your moments of tranquillity. Find out more below.
Cosy Cardigans for Ultimate Comfort
---
Bringing cosy chic vibes to comforting nights on the sofa, Sloe Joes cardigans are the loungewear essential to have in any wardrobe.
---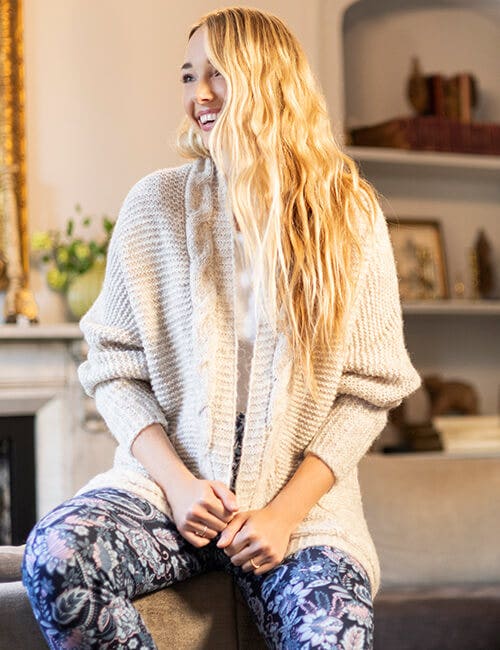 ---
For super slouchy silhouettes to bring in the real loungewear feel, choose our Sloe Joes Super Cosy Slouch Cardigan for that loose fit, packed with detail. Just look at our mixed cable knit shawl collar that really adds an extra level of dimension.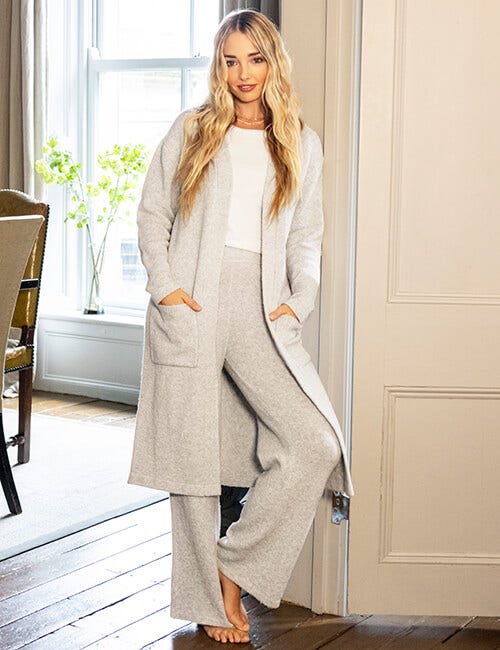 ---
For a no-fuss longline piece, our Sloe Joes Longline Cardigan brings in all the cool and casual vibes with its light grey colourway. Super soft and stretchy with a dropped shoulder design, this edge-to-edge design is as sumptuous as it is sleek – meaning you can definitely get away with wearing this while nipping to the shops! That's versatility for you.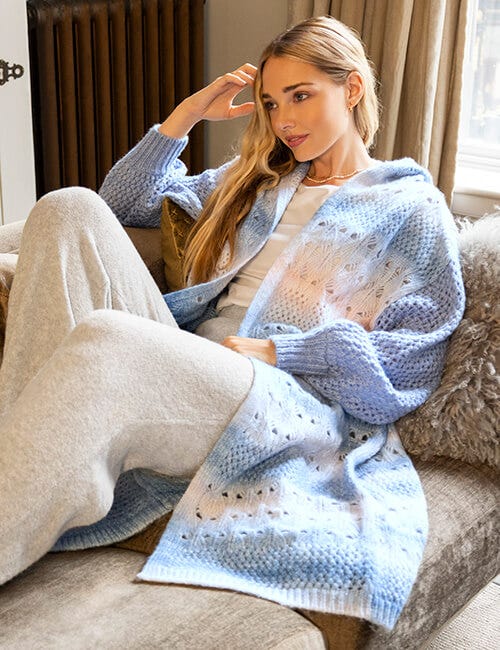 ---
Do you always want to make a statement, even on days in? Look no further than Sloe Joes Ombre Knit Longline Cardigan. Don't compromise on style when you want to get snug. Its oversized fit, handy hood and wide puffed sleeves are just a few of the details that make this fit remarkable – but it's the stunning colourway and mixed knit pattern that really shines here.
Jumpsuits for Joyful Moments on Cold Nights
---
Sometimes all we want is a snug jumpsuit to wrap up in – so we're loving how these cosy jumpsuits bring comfort in while being super flattering and feminine.
---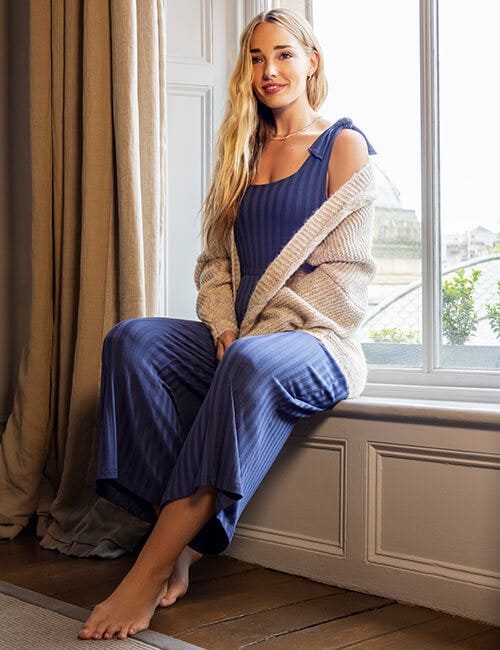 ---
Our Kick Back Relax Jumpsuit perfectly combines comfort and style, making this a must-have piece for your wardrobe. The fixed bow straps and wide cropped leg makes for a really flattering piece that can easily be styled up for a few errands or a cosy meetup with the girls.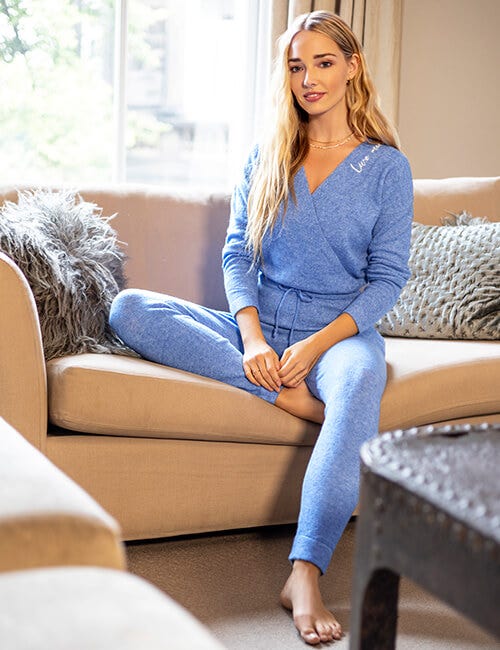 ---
Bringing in ultimate cosy vibes, the Sloe Joes Cosy Jumpsuit does exactly what it says on the tin. Chilly nights are about to get a whole lot cosier with this sumptuous piece. The flattering fit hugs in all the right places while its elasticated waist promises total comfort while you lounge – making this the perfect piece for wrapping up this season.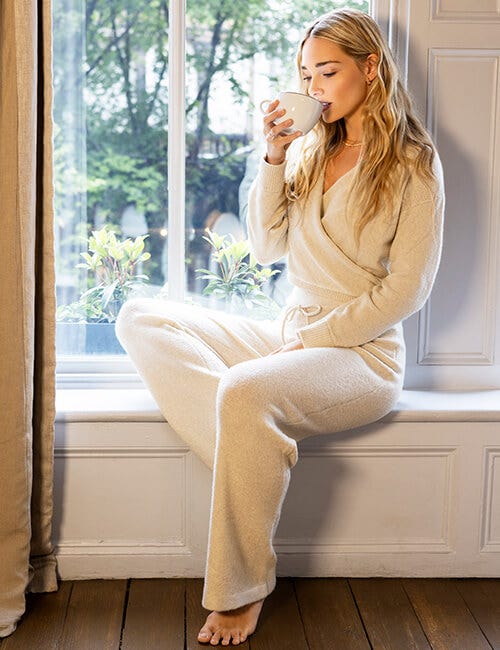 ---
If you want the put-together look of a jumpsuit but feel more comfortable with a matching top and trouser, then our Sloe Joes Ballerina Top and wide-leg knitted trousers bring all of these together harmoniously in a co-ordinating piece that brings all of the chic vibes while ensuring you stay snug as a bug.
Effortless Elegance with Co-Ordinating Loungewear Sets
---
Step into a world of co-ordinated comfort with Sloe Joes co-ords, built to mix and match for the days when you can't decide whether to get dressed or not. Elevating your downtime has never been so stylish with these pieces – take a look!
---
---
Our cable knit hoodie and matching trousers marries timeless charm of cable knits with modern design. The Cable Knit Hoody, crafted with meticulous detailing and a snug hood promises warmth and style, while the coordinating Cable Knit Trousers offer that relaxed fit that's perfect for unwinding. In a beautiful hue of serene blue, lounging never looked to stylish.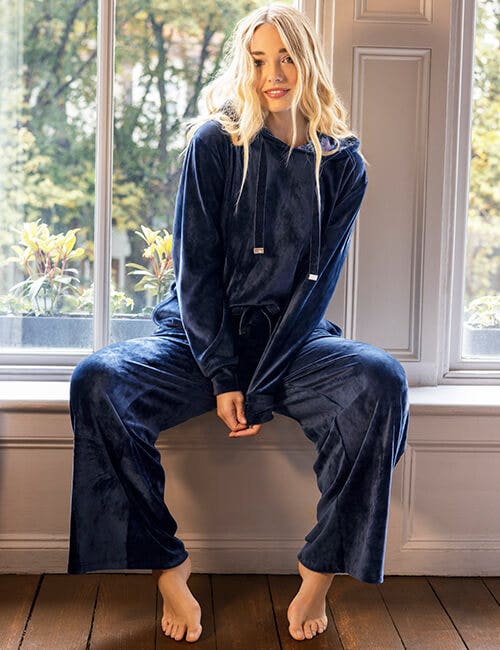 ---
Indulge in the sumptuous softness of the Velour Hoody and matching wide-leg trouser set, crafted for those who seek both comfort and luxury. Plush and cosy, the trousers offer a graceful silhouette that elevates the look – because who says you can't be stylish, even on the days you spend at home?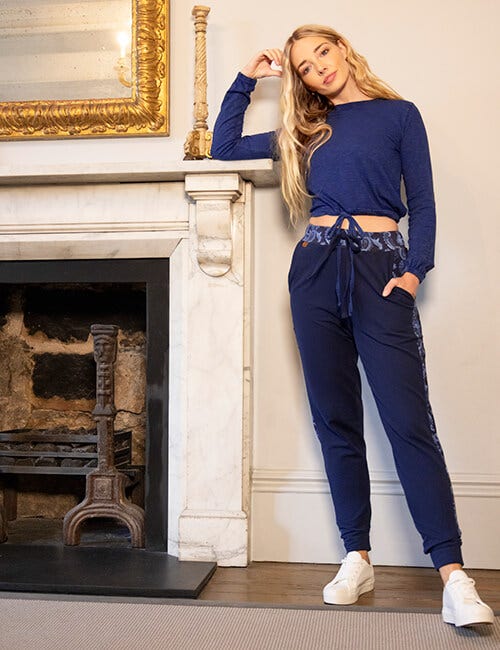 ---
Effortless chic blends leisure and comfort with our Free Spirit Sweatshirt and our Joyful Jog Pants. Designed for versatile wear, this set effortlessly transitions from lunge to lounge, or relaxation to casual outings. With the top boasting a loose relaxed fit and the joggers providing intriguing design details, effortlessly capture that laid back, put-together look, making these pieces your go-to choice for moments of ease and style.
The Staples You Know and Love
---
It wouldn't be a Sloe Joes collection without those staples you know and love, so don't worry – they're still here, back in brand-new colourways for you to enjoy from relaxed days to cosy nights.
---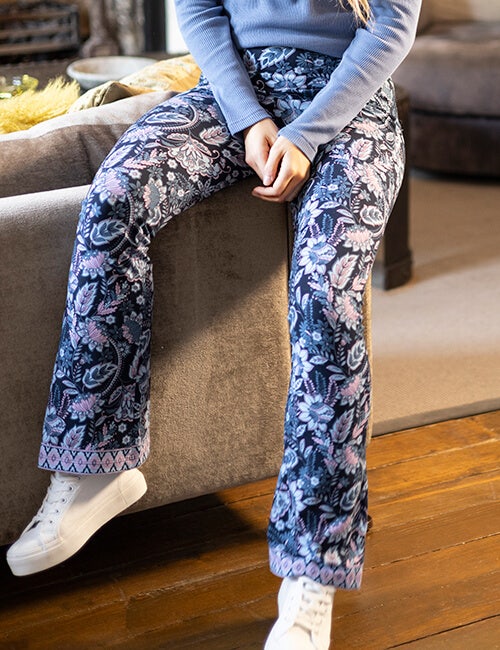 ---
Our Sloe Joes Flared Trousers are obviously back and better than ever with a gorgeous paisley print in a serene blue colourway with a contrasting border print for those free-spirited yogi vibes. If you want a vibrant twist on snug styling – these flares are an absolute essential.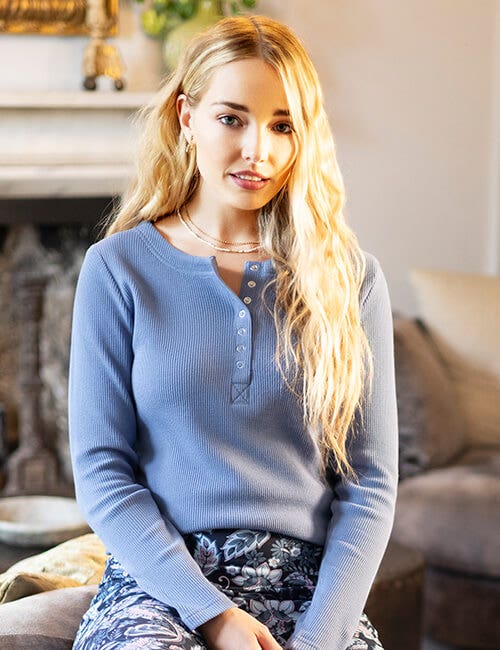 ---
The Waffle Henley is back in all its glory with lush warmth in every stitch. This long-sleeve design is truly a testament to the pieces where comfort comes first, with a button-through placket for that unmistakeable Joe Browns touch.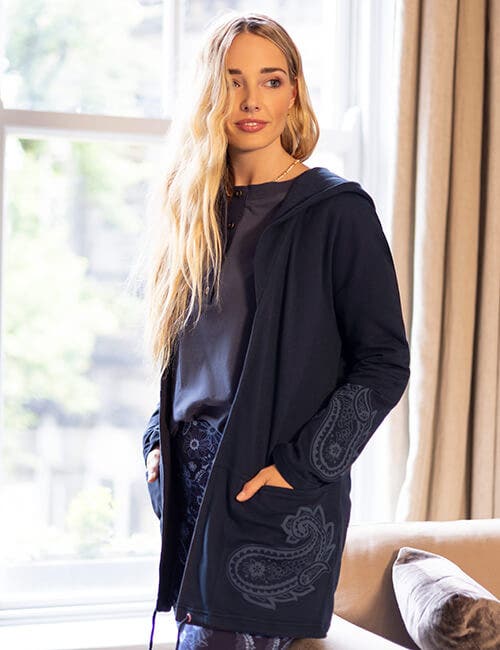 ---
Our statement Cosy Longline Hoodie is back in all its glory. This unique stylish essential is perfect for any woman's winter wardrobe. With a stylish oversized hood and drawstrings to keep in the heat, stay warm and comfy whether you're on winter walks or on your way back from the gym.
The Sloe joes loungewear collection from Joe Browns brings comfort and style together in perfect harmony. With this collection of meticulously crafted styles, each piece is our testament to elevating relaxation.

Whether you're curling up at home or stepping out on a winter adventure, experience the joy of coordinating elegance and relaxation – redefine the art of lounging with our exceptional Sloe Joes collection.
Scroll to top