The brand-new

autumn collection

has just landed online and in-store and like every Joe Browns collection, there's a story to tell!
Our buyers and designers are always on the hunt for exciting inspiration and this season they've excelled themselves to create
a truly remarkable collection that's filled with beautifully detailed garments inspired by history, retro styling and the nature around them.
From the way they use these ideas to inspire and create the story of the collection, to selecting fabrics, colours and shapes for the season – this collection is like no other!
Combined with autumn mixology, our stand-out ranges are there to help you create lots of amazing outfits, letting you mix and match
pieces to suite your personality and mood.
So, sit back, relax and let us tell the tale of our remarkable new autumn collection…
WHY NOT TAKE A LOOK?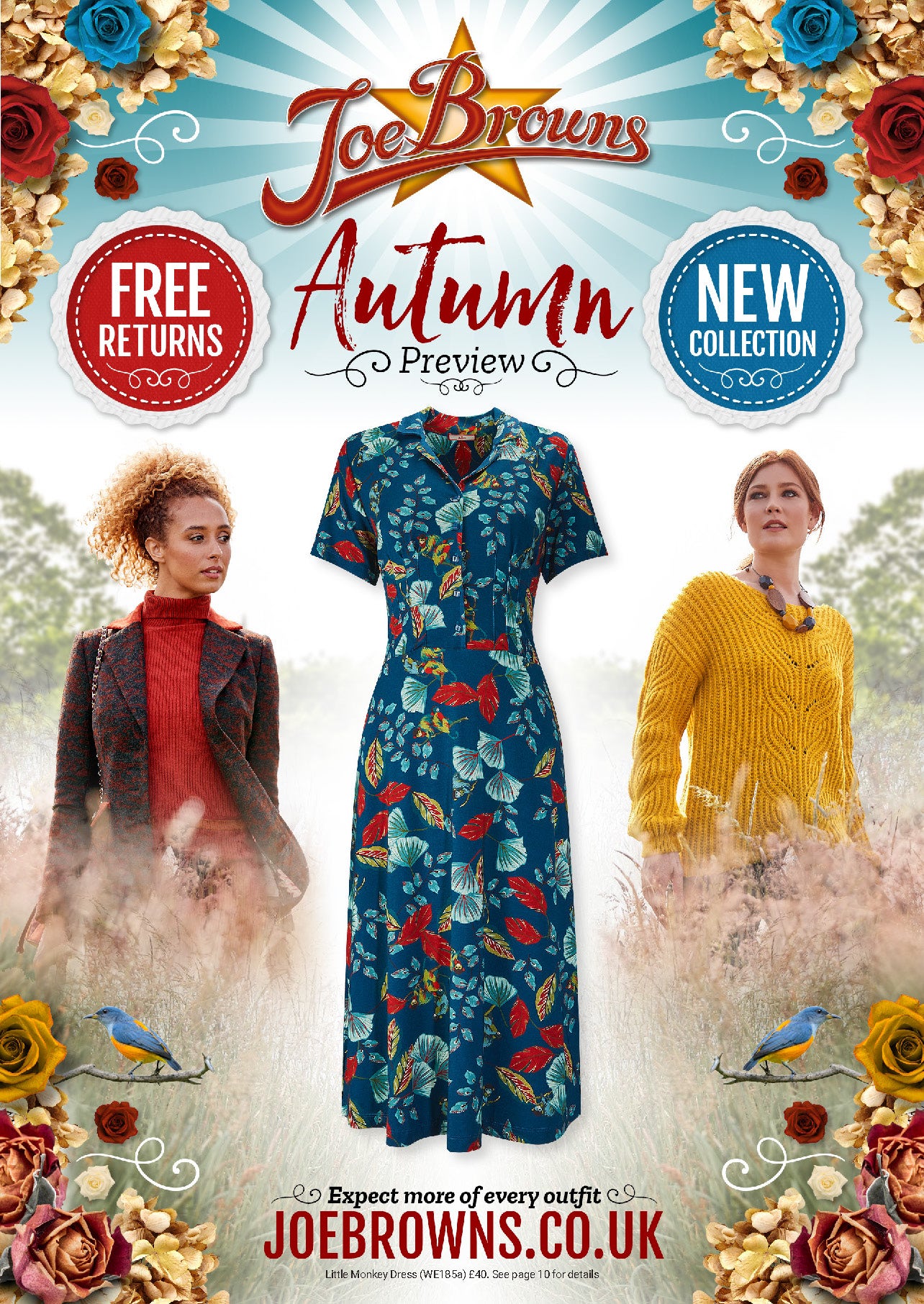 Traditional English heritage, grand stately manors and romantic florals are the main inspirations for our first range but all have a Joe Browns twist of course!
Let your imagination run free this season and embrace something different – from checked blazers with unique detailing to retro florals, mixed with different textures to create the perfect transitional wardrobe.
Heritage punk, vintage bohemian and retro interiors are the inspirations behind our second range – you'll be blown away with what we have to offer.
Wear things your own way this season and add some pizazz to your wardrobe! From patchwork styles and popping prints to autumnal staple layering pieces, you'll find everything you need to get creative.
Discover limited edition prints, you won't find anywhere else and styles that have a story behind them!
So, there you have it... Joe's remarkable NEW autumn collection.
We hope you love it as much as we do.
Do let us know which styles are your favourites, and don't forget to tag us in your Joe Browns selfie on Instagram once your fabulous new garments arrive - we love seeing how you style yours!
Scroll to top