5 Ways to Dress Between Seasons
Make Use of Your Knitwear
---
Cardigans are an absolute spring essential. While effortlessly elevating your outfit, cardigans can also keep you warm on the days when it starts to get chilly during unpredictable weather. If the weather is on the warmer side, a cardigan looks elegantly chic draped over your shoulders.
Jumpers, whether neat and fitted or slouchy and oversized, provide a much-needed layer throughout warmer months and look amazing with anything from a long flowing skirt to your trusty jeans. If the weather's on the warmer side, wrap the jumper around your waist and wear a pair of boots to ramp up the grunge look.
---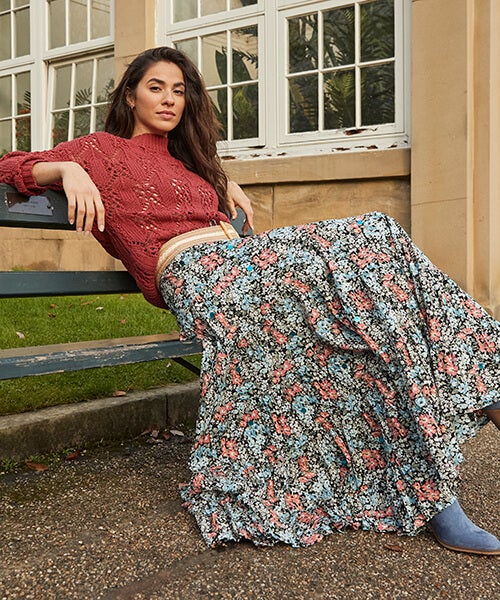 ---
Break Out the Classic Denim
---
Never underestimate light jeans. They'll allow you to keep cool on the warmer days while providing the comfort and warmth we all love denim for when the breeze is out. There's only one rule when breaking out the classic denim. You. Cannot. Go. Wrong.
For trousers, consider a cropped jean or capri for those in-between days when you're not sure how the weather will turn out. This way, only one half of your legs will be cold – or you'll get to enjoy the sunshine on your skin.
---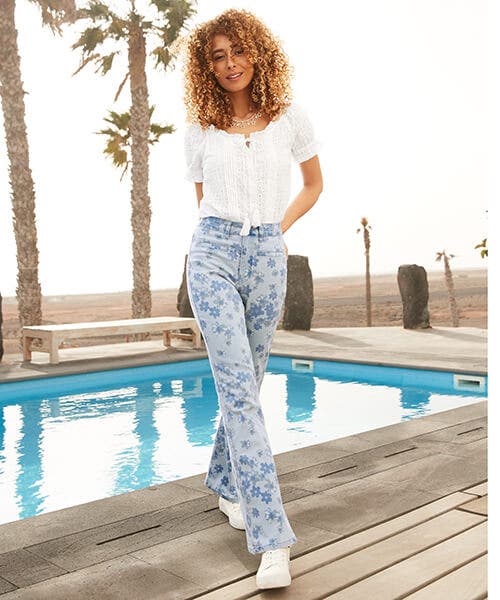 ---
Choose the Right Shoes
---
When battling unpredictable weather, a critical piece to have in your arsenal is boots. Long boots, ankle boots, heels or flats, the boot is your best friend. A great pair of chunky stompers look great when paired with jeans and a graphic tee. Alternatively, pair with a sundress and you have a dynamic and edgy look at the drop of a hat! Adjust for the colder weather with some long socks or tights and throw on a chunky knitted jumper for the ultimate spring look.
Pumps go with literally anything, so make sure your spring pair is ready to go. They're the perfect pair of shoes to throw on for any kind of occasion, so keep them handy!
---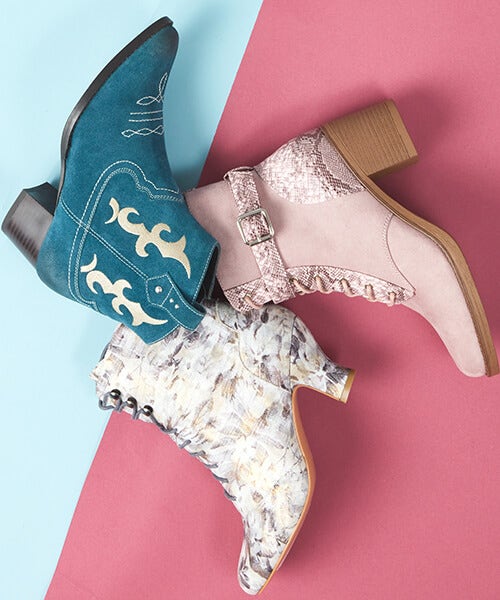 ---
Layer up with Summery Jackets
---
Cropped jackets provide a great deal of help during the in-between seasons. They're the ideal top layer to a dress, skirt or pair of high-waisted jeans that can make your legs look longer and keep you comfortable, whatever the weather has in store.
Leather jackets are the ultimate way to add attitude to your outfit. They're also perfect for spring weather, because leather isn't exactly warm or cold, thus making a leather jacket perfect for the season of surprise weather. As a major bonus, it's naturally waterproof!
---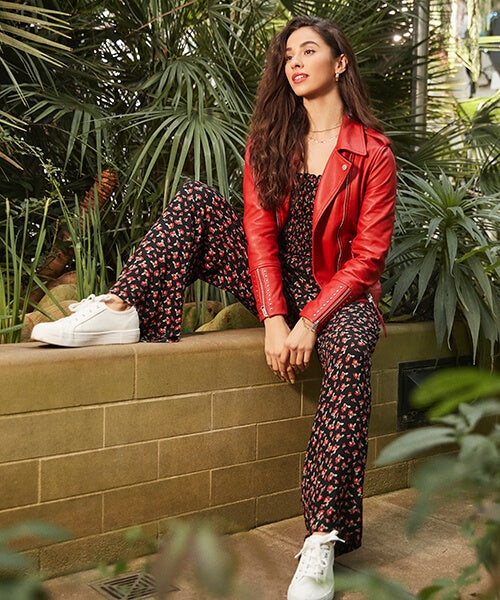 ---
Spring Accessories to Keep the Chill Away
---
Feeling a little on the chilly side in the mornings? Ditch the wool and reach for a silk or satin scarf to wind around your neck. While keeping the chill away, it's an accessory that's versatile even in warmer weather. Result!
If the forecast is predicting rain, an attractive umbrella is your best friend. Our pagoda umbrellas have a classic Joe Browns twist and look effortlessly chic even when the handle is draped over your arm if the sun starts beaming down.
---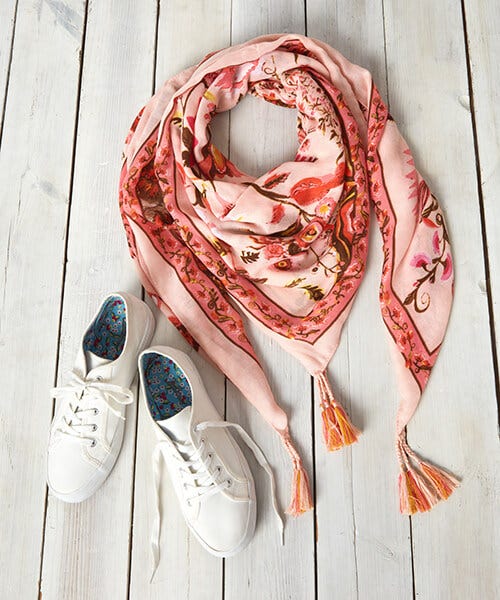 ---
We hope after reading this you won't find yourself shivering in a mini dress and sandals or sweating in your scarf and duffle coat any longer. Dress with confidence this season – summer will be here before we know it!
Scroll to top