Buyer's Autumn Favourites
Our new collection is filled with incredible pieces, designed to help you look and feel amazing this autumn!


From beautiful and comfy knitwear to statement prints designed to be different, each piece is not only remarkable but timeless too, meaning you can wear it again and again.
Our buyers have travelled far and wide to big cities and exotic countries for inspiration and are always searching markets to find the perfect fabrics to create truly unique collections.
There's so many wonderful styles to choose from this season, but we asked our buyers to share their top 3wardrobe must-haves for this season. Take a look at their favourites…
Meet Caroline, our Ladieswear Buyer!
---
Always on the hunt for something different, Caroline knows the Joe Browns customer inside out. When it comes to fit, shape, print and colour, she knows exactly what she's doing and each season manages to create sensational collections to suite every kind of incredible body.
As well as re-inventing best selling styles, she loves to add new pieces into the mix each season, playing with new ideas to help keep things fresh.
Here are Caroline's her top 3 favourites from the new Autumn Collection…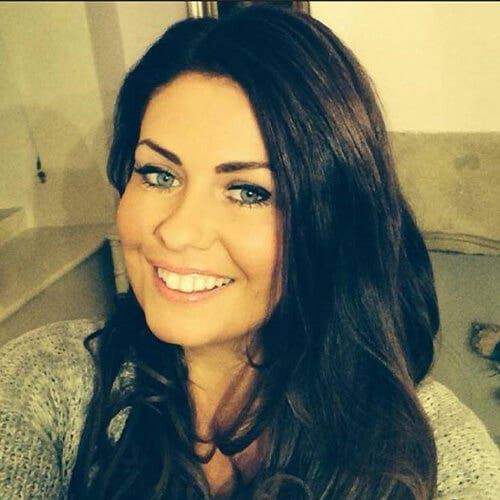 Lovely Luxe Tunic
---
"This has to be one of my favourite tunics this autumn. The regal shape and fabrics were inspired by our exciting travels to the Far East – we spend a lot of time there and always find lots of inspiration. We love to always mix things up to give you something different and the leopard print jacquard fabric really adds a unique twist to this style – you won't find anything like this anywhere else!"
---
Autumn Leaves Jacket
---
"Next up is the jacket of the season, something bold and beautiful to brighten up a rainy day! How amazing is the colour? It comes with original detailing too, making it even more remarkable. The gorgeous mix and match buttons, fabulous printed lining and free detachable owl corsage add amazing finishing touches – don't you agree? I've got this in my own wardrobe and I have a feeling I'll be wearing it for years to come! Team it with our coordinating waistcoat, white blouse and jeans to create the perfect weekend look".
---
Chic Jumper
---
"Autumn is by far my favourite season, I love to wrap up in rich colours and cosy knitwear and our collection certainly doesn't disappoint this season… We have lots of key pieces that are comfy and practical yet stylish at the same time! If I had to choose one, I'd go for our Chic Jumper; with its quirky geometric pattern and gorgeous tones – it's really something special!
We were inspired by the luxe retro trend and looked at 1970's geometric patterns to help create the jumper. The boat neck is really flattering and is finished off perfectly with lovely button detailing".
---
Meet Louise, our Footwear and Accessories Buyer!
---
With a keen eye for detail and love of quality, each season Louise makes it her mission to create statement shoes, boots and accessories that are well made, practical, comfy and unique – this season is no exception! All our pieces are designed to compliment our ladieswear and menswear, so you can create remarkable outfits. From long leather boots that look great with dresses or jeans, to unique hats to help you make a statement, you'll find something special for every occasion.
Take a look at her favourites pieces from the new Autumn Collection…
Twice As Nice Lace Up Boots
---
"For me, these have to be the boots of the season! They're a timeless style which come in either brown or black and will go with just about anything in your wardrobe. They're really versatile too – you can wear them with dresses, skirts or jeans - making them your go-to boots. I love the antique style lace up fronts as they add a really unique twist to a classic pair. They're really comfy too and come with a side zip fastening and are adjustable to fit your calf".
---
Wild Side Embroidered Bootees
---
"If you're looking for a statement pair of boots, then these are just what you need! How gorgeous are they? With a touch of gothic style, their unique and opulent design comes with beautiful embroidered velvet. Finished off with luxurious velvet laces and delicate scalloped edge, they're a incredible pair of boots that you won't want to take off".
---
Pacific Heights T-Bar Shoes
---
"Inspired by vintage art deco, these beauties have to be my favourite heels this autumn. The stunning mix of forest green and deep teal was inspired by English woodland walks and will help add a pop of colour to any outfit. I love the unusual cone shaped heel which is really comfortable. Overall they're a pair of ultra chic and feminine shoes that will get you noticed".
---
Meet Adele, our Menswear Buyer!
---
Adele has been working with us for many years now, so she really knows her stuff!
This autumn she was inspired by road trip biking adventures and incredible scenic views and has created a remarkable collection filled with awesome pieces. Discover stand-out leather jackets, statement print shirts, unique graphic t-shirts and loads more.
Here's her top 3 Autumnal pieces for your wardrobe…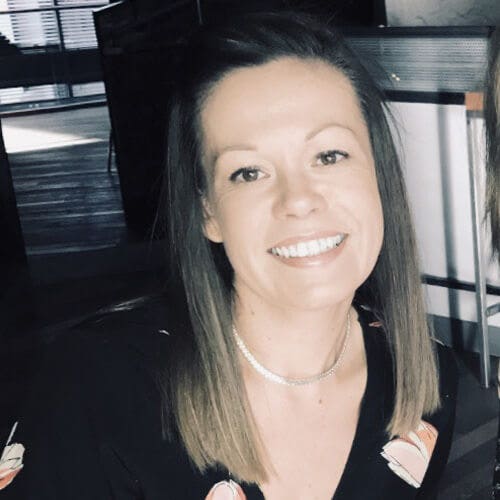 Confident Check Blazer
---
"If you're wanting an original looking, dapper jacket, then this check style is a great choice. While I was on my travels in Florence, I spotted a distinguished gentleman pass me by. He had a very confident stride and air of charisma about him, but what caught my attention the most was what he was wearing. He had on a checked wool blazer with a pop of dark magenta through it and it was teamed with a similar coloured waistcoat that really brought the check to life. These were worn with some authentically worn denim jeans and brogues and I thought this guy really knows how to pull an outfit together. I knew instantly that we needed to recreate this look for the autumn collection".
---
Feel The Speed Leather Jacket
---
"This is the ultimate leather jacket which was inspired by our love of bikes and road trip adventures! It's a well made, real leather style that is timeless too, meaning you can wear it year after year - you'll get plenty of wears for your money. I love the shade of the deep teal and racer stripes –it's completely different to everything else out there".
---
Crack It Tee
---
"Our love of bikes is often the influence behind some of our best prints and graphics. We're not just about riding bikes, but love to create our own customised versions and understand what makes them roar. The sketches behind some of the customised ideas for our bikes are what inspired this amazing graphic tee. The unique colour and lived in, vintage feel makes it the perfect tee to throw on with a pair of skinny jeans and a leather".
---
We hope you enjoyed reading about our buyers top picks from the new autumn collection.
We'd love to know which your favourites are? Let us know over on our social pages!
Scroll to top