7 Timeless Prints That Never Go Out of Style
Prints are the perfect way to add a little personality to your wardrobe. From florals to checks, patterns are a great way to add colour to your wardrobe and transform any outfit into an eye-catching ensemble!
While each season brings new must-have pieces, here at Joe Browns, we don't think fashion "trends" or prints have to go out of style after one season. After all, skinny jeans and leather jackets are designs that have been in style for years!
Whether you don't know how to wear animal print, are unsure how to style polka dots or you're looking for timeless designs to add to your wardrobe, get ready to discover the stylish patterns that you need!
Here at Joe Browns, we are all about individual, remarkable style. That's why we've found 7 timeless prints that will never go out of style!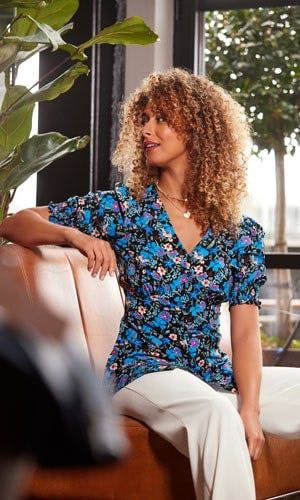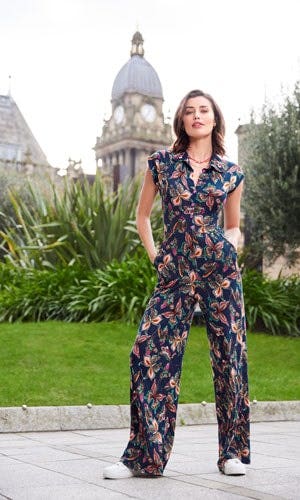 Floral
---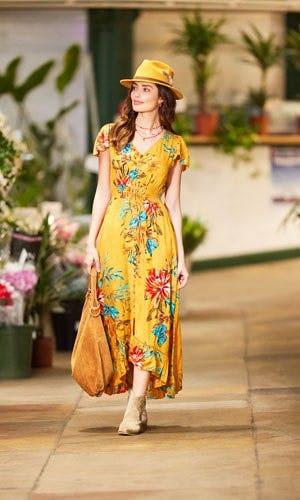 The floral pattern is perfect for creating a feminine outfit and not only are they a beautiful option for any type of clothing, but they're a timeless classic, too. Floral prints have been around for many years and perhaps even stem back to the Egyptian period where real flowers were often used in garlands and accessories!
With thousands of real plants and flowers across the globe, it's unsurprising that there are so many floral patterns available. This includes styles that lend themselves to each season, such as sunflower prints for the summer time and darker designs for the ideal winter.
From bold bright large printed floral dresses to smaller dainty flowers, your floral dress will either make a statement or be a great subtle touch of colour for formal occasions. In order to make a floral print a little less "girly", we recommend pairing with a blazer or a leather biker jacket. While for men, a floral print shirt is a great way to make a stylish statement!
Polka Dot
---
Polka dots are a classic print that has been particularly popular since the 1930s and are often seen on vintage style dresses and clothing. It has been said that the modern phrase "Polka Dot" originally comes from the mid 19th century polka dance, which was a cheerful and light natured dance — much like the pattern itself!
Polka dot prints look perfect in all colours and add a spot of fun to any outfit! If you're searching for a more sophisticated look then opt for a smaller dot pattern, or select a large polka dot pattern for a more playful finish.
This retro print typically requires very little styling, so you can let the polka dots do all the talking! Choose a midi polka dot dress and style with trainers or sandals in the summer or opt for a polka dot blouse paired with some black jeans and boots for a quirky yet casual winter ensemble.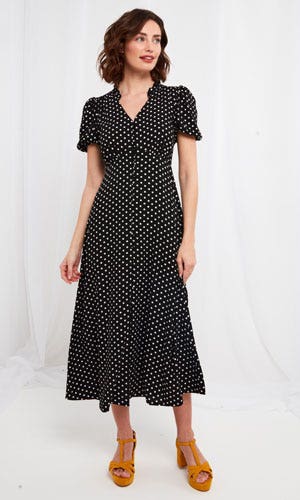 Stripes
---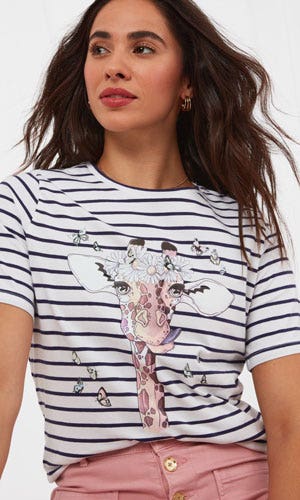 For a classic and truly timeless pattern, stripes are a fabulous choice. While most classic stripes are often navy and white or black and white, other mixed colours can also look extremely elegant and flattering.
A striped pattern tends to work best when it is paired with solid colours, for example, a striped top paired with plain black or navy trousers will look instantly sophisticated. Stripes are also perfect for a flattering lightweight dress during the summer and look chic paired with brightly coloured sandals — the perfect addition to your colourful capsule wardrobe.
A Joe Browns top tip: Choosing vertical stripes will accentuate your figure and make for a more flattering outfit!
Animal Print
---
One of the most timeless patterns on the market, an animal print will always be the central focus of any outfit. Go wild and wear a snake print dress or playful t-shirt, or for a hint of print, choose to accessorise with animal print instead — an animal print handbag, belt, scarf or leopard-print boots are an easy way to add a playful edge to any outfit!
To make sure your animal print takes centre stage (and to keep your outfit from looking too busy), pair with plain, block coloured clothing. For example, an animal print jacket will add a fabulous looking finishing touch to any outfit, whether that be a simple daytime look or over a little black dress for an evening out. Alternatively, choose a foxy pack away mac for those fun days out!
Plaid
---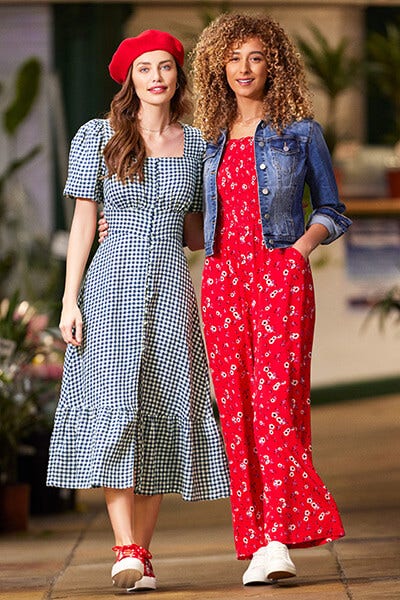 Originally a Scottish style of fabric known as tartan, plaid has been around for centuries and in Scotland, it's still used in traditional kilts. Today, tartan has evolved to become a style staple and can be found on all types of clothing — checkered dresses, jackets and even trousers can be worn for both smart ensembles or chic everyday looks.
A flannel shirt is another great way to wear this print. For ladies, wear it over a dress or jeans and t-shirt to add a pop of colour. Alternatively, tucking a baggy graphic t-shirt into your plaid trousers is a great way to create a rock 'n' roll outfit. For men, a cool check shirt can be worn with smart jeans for the office, or worn open over a t-shirt for a casual look.
How To Style Clashing Prints
---
Are you undecided on which timeless style prints to choose? Then choose multiple! While clashing prints might seem like a daunting concept, when styled correctly, they can really create a wow-factor.
To get started, opt for a couple of different monochrome patterns. For example, a simple printed black and white dress, paired with a grey cardigan and some understated animal print accessories will look stylish and quirky without being garish!
Camouflage is another great way to introduce mis-matched prints into your wardrobe. A subtle printed blouse paired with an oversize camo jacket is sure to turn heads for all the right reasons!
For gents, a subtle striped shirt can add an extra layer of interest under a checked blazer. While a floral shirt looks effortlessly cool and quirky with a graphic t-shirt worn underneath!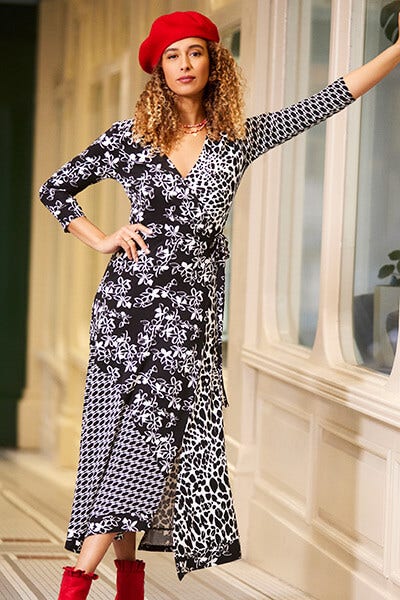 Scroll to top