Buyer's Spring Collection Favourites: Ladieswear
Discover remarkable styles in our new spring collection, that are filled with real heart and soul!
As our amazing buyers are the ones behind our fantastic collections, we thought you might like to meet them and get to know more about their favourite pieces this season. When creating our styles they're inspired by the amazing places they visit as well as you... our remarkable customers! Our ladieswear is known for being one-of-kind and is always filled with originality and bucket loads of passion!
There's so many wonderful styles to choose from this season, but we asked Jane and Louise to share their top 4 wardrobe must-haves.
Take a look at their favourites…
Meet Jane, our new Buying Director!
---
Jane is new to the Joe Browns family, but she has plenty of incredible ladieswear buying experience! Full of passion and excitement, Jane has some incredible ideas she has up her sleeve. When it comes to fit, shape, print and colour, she knows exactly what our customers are looking for! As well as adding a new twist to best selling styles, she's ready to push the boundaries and take things to the next level.
Here are Janes top 4 spring favourites…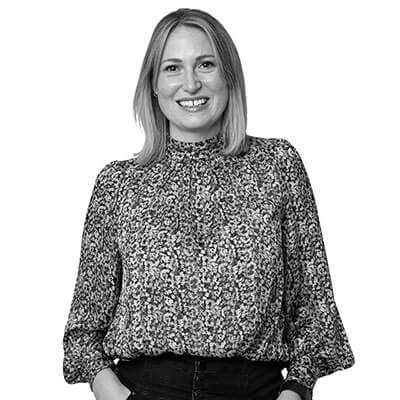 Brilliant Boho Dress
---
"Our Brilliant Boho Dress has to be my favourite from the new collection! Our signature
paisley prints are big for spring and this one is gorgeous. We're known for our vast range of
remarkable dresses and this one will be your go-to dress for the season. I'm loving the boho trend and we have many different pieces that you can easily mix up to create many different looks. Why not layer over one of our versatile lightweight knits or rock up your look with one of our statement leathers. You can have a lot of fun styling this dress in your own unique way!"
Nicely Nautical Jacket
---
"Next up we have the Nicely Nautical Jacket – we've taken our best-selling classic shape and given it a fresh twist, which I think you're going to love! Our jackets always go down a storm and they always have a unique Joe Browns twist - it's what we're known for! This lightweight striped style looks fabulous teamed with denim and we have lots of fantastic options for you to choose from this spring".
Unique Leather Jacket
---
"You won't find a leather jacket like ours anywhere else – we pride ourselves on bringing you original styles in unique colours each season. My favourite for spring is the Unique Leather Jacket which comes in a gorgeous dark teal colour and will instantly become a key wardrobe staple. Made from high quality real leather, the jacket is so soft and comfortable to wear and is great for dressing up or down. Wear it to rock up one of our maxi dresses or with jeans and a graphic t-shirt this spring".
Utterly Unique Dress
---
"Last but not least is our Utterly Unique Dress. It's such a fun and playful style and I know our customers will love it as much as I do. The cut about stripes, candy colours and unusual asymmetric hem create a stunning dress for the spring and summer months. We've styled it with our Around Town Ankle Boots but it will also look great with a pair of our statement heels."
Next up we have Louise, our Footwear and Accessories Buyer!
---
With a keen eye for detail and love of quality, each season Louise makes it her mission to create statement shoes, boots and accessories that are remarkable, comfortable and of course, unique! All our pieces are designed to compliment our ladieswear, so you can look sensational from head toe. From beautiful embroidery to funky colours, get ready to put a spring in your step this season.
Here are Louise's top 4 spring favourites…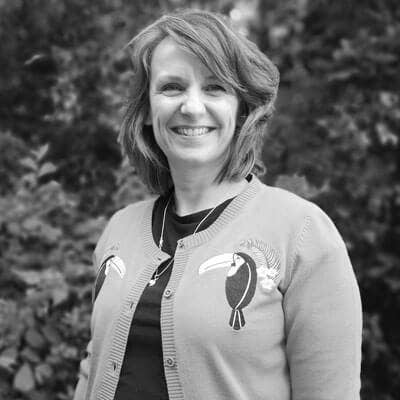 California Dreams Embroidered Boots
---
"When creating these incredible suedette boots, I dreamt of breath taking skies and boho vibes! I wanted them to have a laid back and relaxed look, yet be stunning to look at too. The beautiful embroidered detail was inspired by the ocean and sunsets in California and they also have a unique stitched design across the straps. I love how versatile they are – you can wear them with our skirts and maxi dresses as well as with jeans and a jacket."
Happy Days Platform Pumps
---
"My favourite pumps for the season are the Happy Days Platform Pumps – they are perfect for relaxed and carefree weekends this spring. The funky colourful print mixed with the chunky platforms and satin laces create a totally unique pair that you won't find anywhere else. They will look great with clashing skirts and dresses as well as jeans and blouses."
Spice Market Tassel Scarf
---
"Next up has to be our Spice Market Tassel Scarf which was inspired by my travels to Turkey and the amazing spice markets I visited, whilst there. The lightweight fabric and stunning printed pattern is finished off with plaited tassels to give a beautiful boho style instantly uplifting any wardrobe. We've teamed this with our Denim Dungarees and a plain white tee for a laidback casual look with a bit of an edge."
Bee And Daisy Embroidered Bag
---
"My favourite bag for spring has got to be the Bee And Daisy Embroidered Bag. It was inspired by English country gardens on a summers day and our designers have captured this beautifully with the bespoke embroidered design. Plus, it has a matching Bee And Daisy Embroidered Purse, the perfect combination. You'll take this bag and purse set everywhere with you this season!"
We hope you enjoyed reading about our buyers top picks from the new spring collection. We'd love to know which your favourites are? Let us know over on our social channels.
DISCOVER MORE ARTICLES LIKE THIS
---
Scroll to top