---
Style Stories: Men's Tailoring
---
---
Welcome to Joe's style stories, where we reveal all we know about how to style the staple ranges of our collection. First up is men's tailoring, and what a belter this season is!
Read on to get to grips with how to put together the perfect tailored outfit.
Dapper Double Collars for a Double-Take Kind of Entrance
---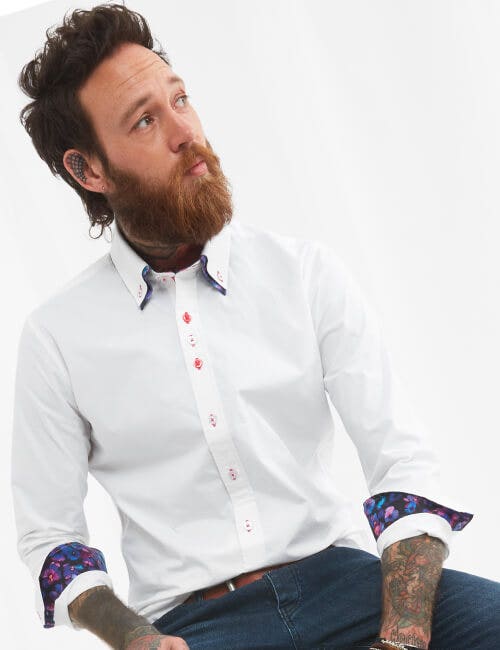 ---
First thing's first. If you want that double-take kind of dapper look, it's all about the double collars. A super smart occasion usually calls for a white shirt, however a dark navy can be just as impactful. The Delightful Double Collar Shirt is a great piece to show your sense of style, so pick from the white or black choices depending on the rest of your ensemble.
Funky Shirts for a Fun-Lovin' Guy
---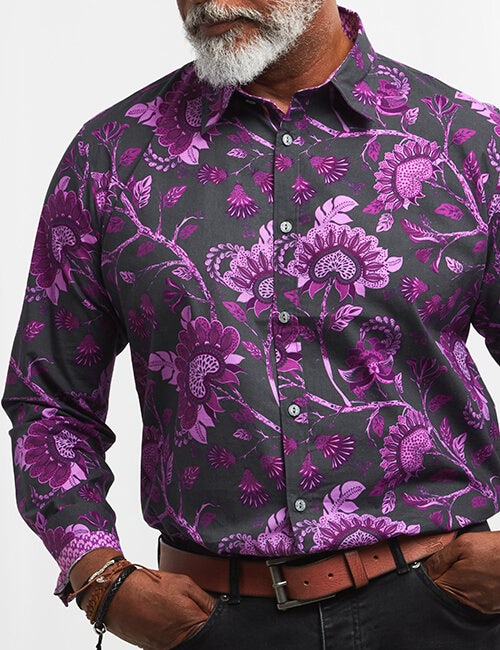 ---
We love little more than a funky shirt for an event. Show your fun side with a funky shirt and tear up that dancefloor! A good choice of funky shirt is a floral print and long sleeve number, allowing you to team it up with a waistcoat and plain blazer to take it up a notch.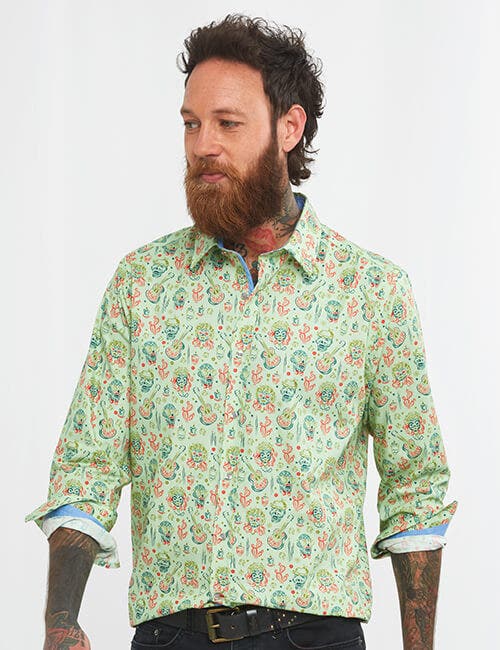 ---
Our Sensational Print Shirt has a lovely autumnal colour palette, whereas our Fun Times Shirt has a slightly understated print, so you can pair this with a funky waistcoat and blazer without your outfit looking too busy.
Dark Jeans to Show Your Sense of Cool
---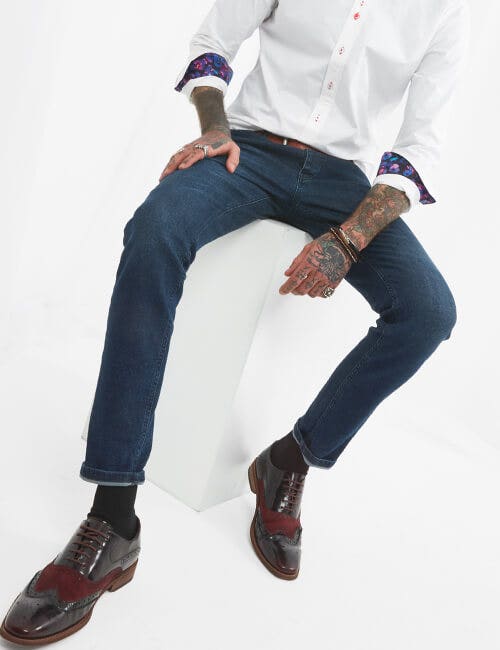 ---
Regardless of the occasion, it's actually completely fine to wear dark jeans with a blazer and waistcoat combo. Becoming trendy years ago, the style is officially here to stay!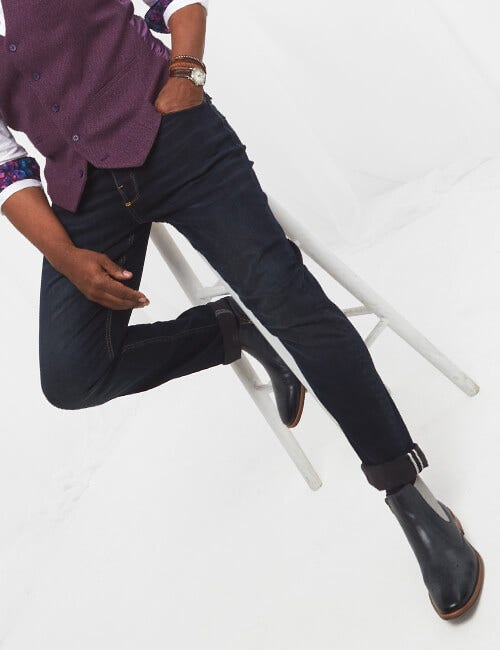 ---
Jeans are best worn with a suit when they're dark in colour, tailored and smart (i.e., not distressed), such as our Superb Fit Jeans or Straight Joe Jeans. Bonus points if you roll them up at the cuff to finesse the look.
How to Wear a Waistcoat Well
---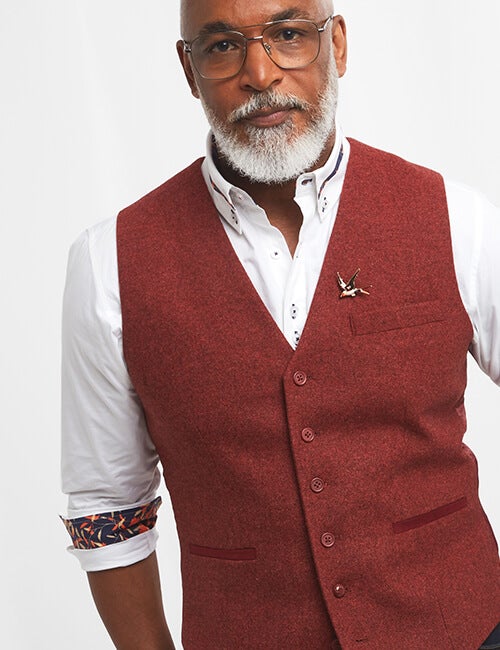 ---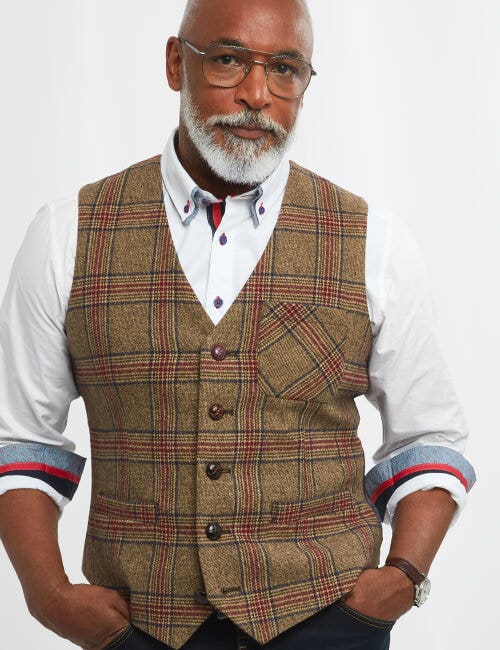 ---
For the funky shirt lovers, opt for a block-coloured waistcoat such as the Smarten Up Waistcoat or the Delightfully Dapper Waistcoat. Try to correspond the colours of your funky shirt with the colour of the waistcoat for bonus points. Either way, your ensemble is set to look dynamic from the get-go.
Don't Let a Blazer Phase Ya!
---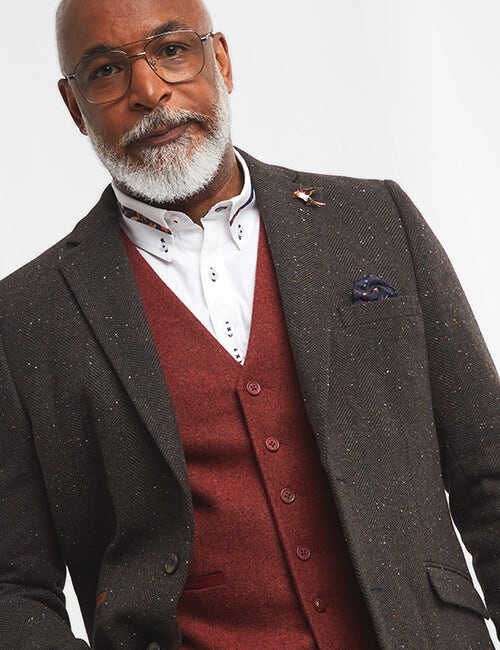 ---
Don't be afraid of the blazer, they're incredibly versatile and can be worn for literally any occasion. Opt for a matching blazer to your waistcoat, or – if you're feeling brave – mix and match! Joe Browns blazers are tailored fantastically well and walk that fine line between funky and smart, so you can be sure to get a great effect.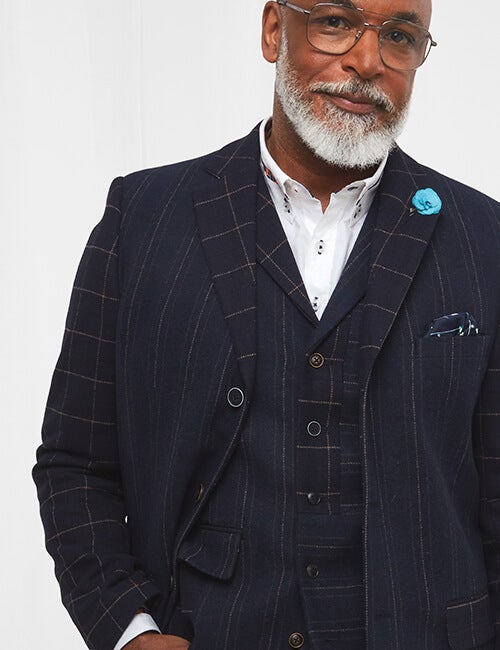 ---
Work it in Workwear
---
---
If you're intent on wearing your waistcoat and blazer for more than just special occasions, try out our workwear! It's smart enough for work while still being on par for an occasion. Perfect for the laid-back, relaxed kind of guy. The Keeping It Cool Jacket and matching waistcoat offer a dapper, heavily washed texture that's hard to find on the high street.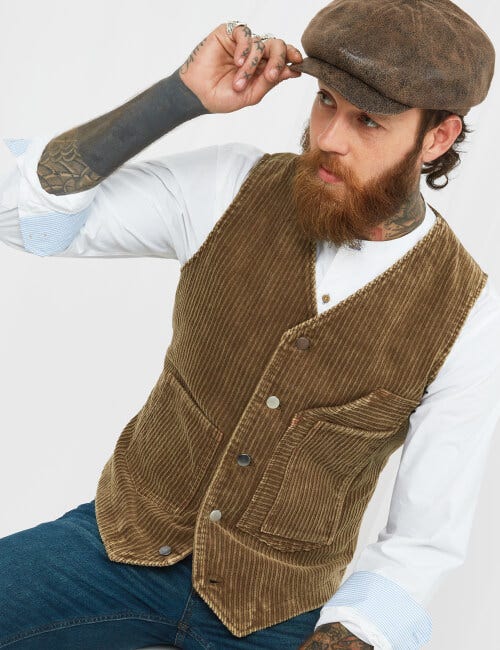 ---
Their unique pocket panels and heavy cord material speak for themselves, promising absolute quality. They also pair superbly with a collarless shirt, such as Joe's Calm and Cool Grandad Shirt. All these items together give off a great rustic charm that's perfect for a day at the races or a countryside event.
---
So, are you feeling better equipped to tear up that dancefloor or schmooze your way around a room?
If you enjoyed the first of our Style Stories, keep an eye on our Inspiration Page and tag us if you're suited and booted on our Facebook and Instagram!
---
Scroll to top