5 TOP TIPS TO HELP YOU AVOID FAST FASHION
---
Fast fashion. What is it, why is it detrimental to the environment and what can we do to avoid it?
Have you ever experienced that last-minute frenzy when you feel like you have nothing to wear so you turn to the cheapest result online and click 'check out'? Or perhaps you often find yourself worrying that you can't be seen in the same outfit more than once, so you opt to make regular shopping trips to keep your wardrobe perfectly up to date? If this sounds familiar (we won't tell anyone), you may have fallen victim to fast fashion.
In this blog post, we share our 5 top tips on how to avoid fast fashion and build a greener future for our planet, starting with your wardrobe.
What Is Fast Fashion?
---
Fast fashion is the term used for clothing manufacturers who rapidly produce high volumes of garments. This method of churning out clothing focuses on trend-led pieces that are inspired by Fashion Week catwalk shows or celebrities who are spotted donning a new "must-have" style. These fast-moving trends quickly take the retail world by storm – with fast fashion giants making it their mission to recreate these high-end looks to sell to high street shoppers at a fraction of the cost. This is often achieved by using low-quality materials and low-quality manufacturing.. While the overall result may somewhat replicate these new trends visually, the poor quality of these garments means they simply won't stand the test of time. Even if they do, it's only a matter of time until the next new trend comes along to take centre stage, deeming previous garments outdated. And so, the endless cycle continues!
---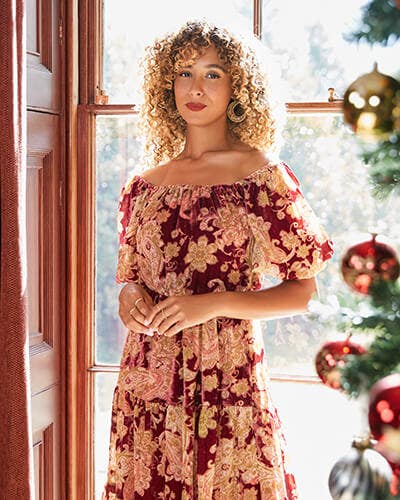 ---
How Does Fast Fashion Impact Our Planet?
---
---
In order to turn around new trends in a timely manner, fast fashion houses turn to mass production to ensure that high consumer demands are met – ultimately squeezing as much profit as possible from each new collection released. Time is of the essence to keep up with these ever-changing trends, unsurprisingly leading to corners being cut, and that's not even mentioning the workforce who work tirelessly in these manufacturing plants. This time pressure simply doesn't allow for quality control to be met, resulting in low-quality garments being sold to consumers who may only wear an item once or twice before throwing it out.
---
---
An average of 300,000 tonnes of clothing waste is collected every year in the UK, and many of these garments contain harmful dyes and chemicals which rarely break down and end up in landfills, releasing toxins into the air. And just like that, we have an environmental (and sometimes even humanitarian) crisis on our hands - all because of fast fashion.
---
Joe Browns 5 Top Tips To Avoid Fast Fashion
---
If you're looking for ways to shop more sustainably this season, check out our 5 top tips for avoiding fast fashion.
1. Invest In Timeless, High-Quality Pieces
---
One of the major downfalls of fast fashion is poor quality, which ultimately leads to garments having a short life span. The antithesis of this is slow fashion, which is all about investing in timeless, high-quality pieces that will stand the test of time. While you may pay more for these garments, slow fashion items end up saving you money in the long run. They can last years (even decades!) and still be just as fashionable and functional as the day you bought them, which also reduces the amount of unnecessary waste heading to our landfills. If you're looking to put a sustainable twist on your next Joe Browns shop, check out our Sloe Joe's women's collection, which is crafted using sustainable content.
---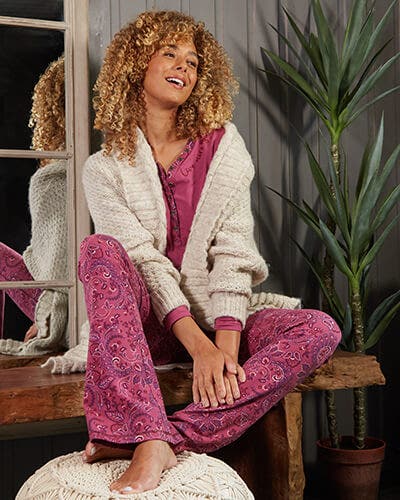 ---
2. Shop Pre-Loved
---
There's nothing quite like the joy of scouring local antique stores and charity shops and uncovering hidden gems as you go. Shopping second-hand is a great way to weave sustainable practices into your retail therapy trips - we even think it's more fun than shopping the high street! What's more, you can find remarkable one-off pieces that are entirely unique and will make a fabulous addition to your wardrobe that really tells a story. There's nothing quite like the feeling of being asked "Where did you get that from?" with a vintage or charity piece of clothing. If you're shopping for home decor, why not check out our Joe's Furniture Finds for remarkable reclaimed pieces?
---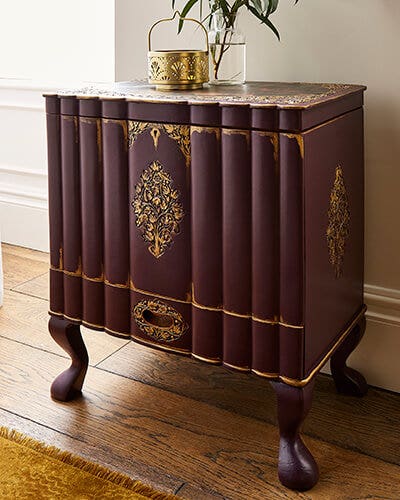 ---
3. Create a Capsule Wardrobe
---
Building a capsule wardrobe helps you to curb the temptation to splurge on regular shopping sprees and is the tried and tested answer to the frantic feeling of "having nothing to wear". By investing in staple pieces that are classically timeless, you'll have a wardrobe ready and waiting that can be mixed and matched to create fabulously effortless outfits time and time again. This is fantastic for someone wanting a total fashion overhaul, going minimalist or shopping if they've had a change in clothing sizes.
---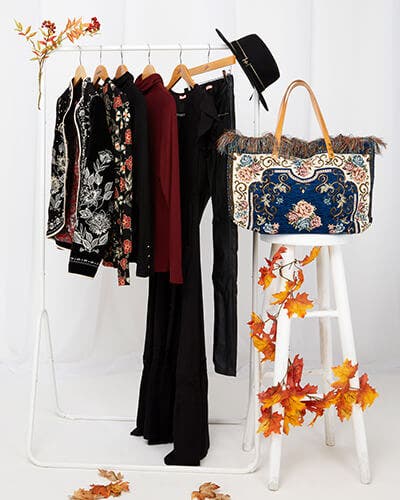 ---
4. Get Creative By Upcycling Your Wardrobe
---
Rather than throwing out old pieces that you may have fallen out of love with, why not embrace your remarkable individuality and try your hand at upcycling? This can be a wonderfully fun creative outlet that allows you to up your sustainability game by repurposing old pieces. Whether it's turning an old pair of denim jeans into a funky pair of shorts or using colourful embroidery to add a pop of colour to an old jacket, or even making a floral maxi dress into a beautiful midi skirt that you can style with a selection of super chic tops – upcycling items of clothing is the perfect way to give them a new lease of life.
---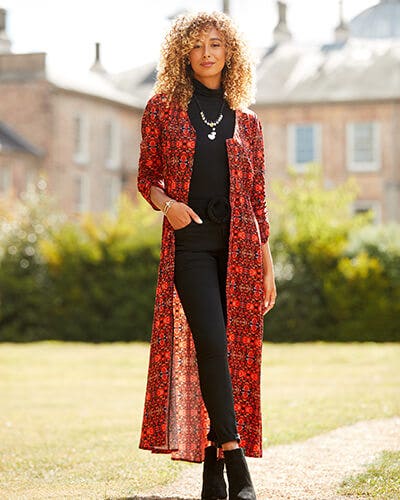 ---
5. Attend A Local Clothing Swap or Donate to Charity
---
If you're in the mood to be adventurous and try something new, why not attend your next local clothing swap? These events are hosted with the sole purpose of promoting a more sustainable way of shopping. Instead of spending on fast fashion items, you can hand-pick preloved pieces for free instead! These gatherings make great social events that allow you to connect with locals around you and get to know other like-minded shoppers within your community. If you live in a smaller community, donate to a local charity shop for a cause that you care about.
---
---
Looking for further fashion and styling tips for the season? Check out all our latest articles over on our Inspiration page, and don't forget to check in with us over on our Facebook and Instagram!
Scroll to top