3 Summer Accessories To Wear Before It's Too Late
Thank you, Joe Browns for inviting me to write this article: 3 Summer Accessory Trends to Wear Before It's Too Late. I'll keep my introduction short and sweet so that we can delve into more interesting topics (ahem, fashion). I'm Soph from lifestyle and beauty blog Soph Hearts – Hi!


---
We seem to be speeding through the season, but I'm a big advocate of making the most of the time we have. Summer is such a lovely season. The fairly recent reopening of restaurants is a perfect reason to enjoy some al fresco dining and a couple of cocktails. I know I will be. If you're anything like me and find it tough to choose your tipple, check out this fabulous quiz that recommends a cocktail based on your fashion preferences. Apparently, my style is perfectly complemented by a Mimosa, and you certainly won't hear me complaining about that!
So, get that dinner reservation booked and start thinking about what you're going to wear. Whatever clothes you choose, here are the versatile summer accessory trends that I recommend styling: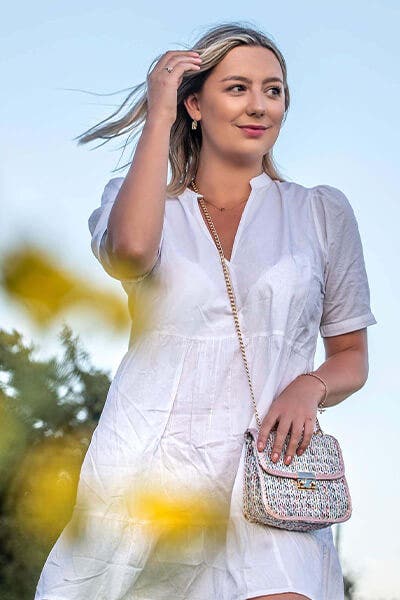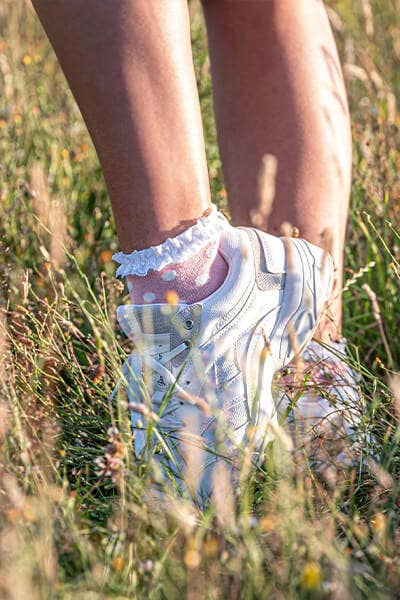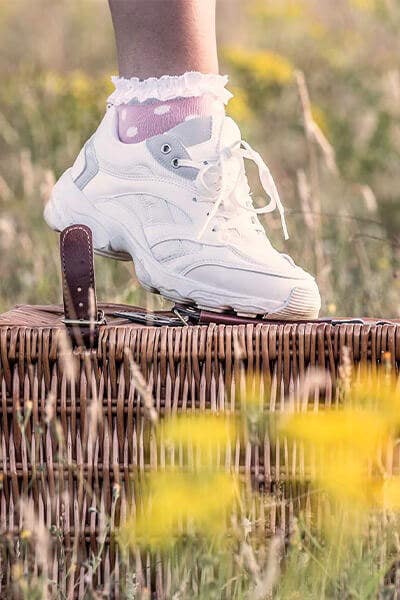 The chunky trainer trend looks like it's here to stay. Don't postpone your commitment to comfortable and stylish footwear. Who'd have predicted we could ever have both?
To ensure your chunky trainers stay extra cute and are summer appropriate, I recommend wearing them with a pair of dainty socks. The protruding frill and pink of the sock ensures an effortlessly put-together contrast.
You'll feel feminine, stay on-trend, and best of all your feet won't hurt by the end of the night.
A MINIATURE CROSS-BODY BAG
For an effortlessly versatile summer bag, opt for seasonal colours and a long chain. Pretty and pink will never go out of style for spring/summer, so my pick is the Philomena Couture Bag. Dress it up or down, wear it cross-body or drape it over one shoulder.
However you choose to wear this, it's going to look great. It's also the perfect size for your summer essentials; throw in your sunglasses, some top-up makeup, and your card and you're good to go.

The gold chain adds such a classic feel to this bag, which leads me onto my last summer accessory pick…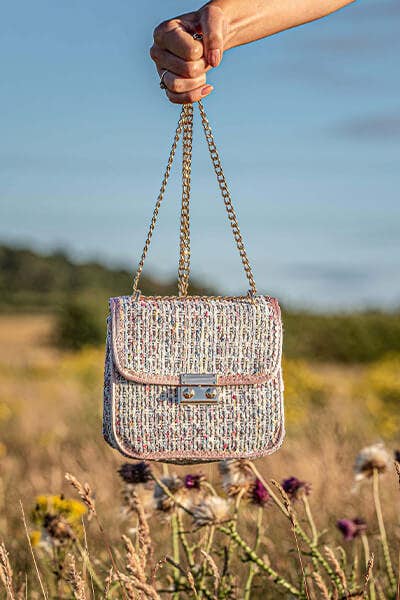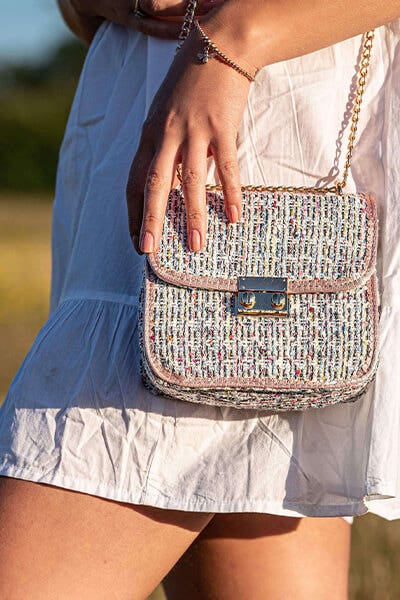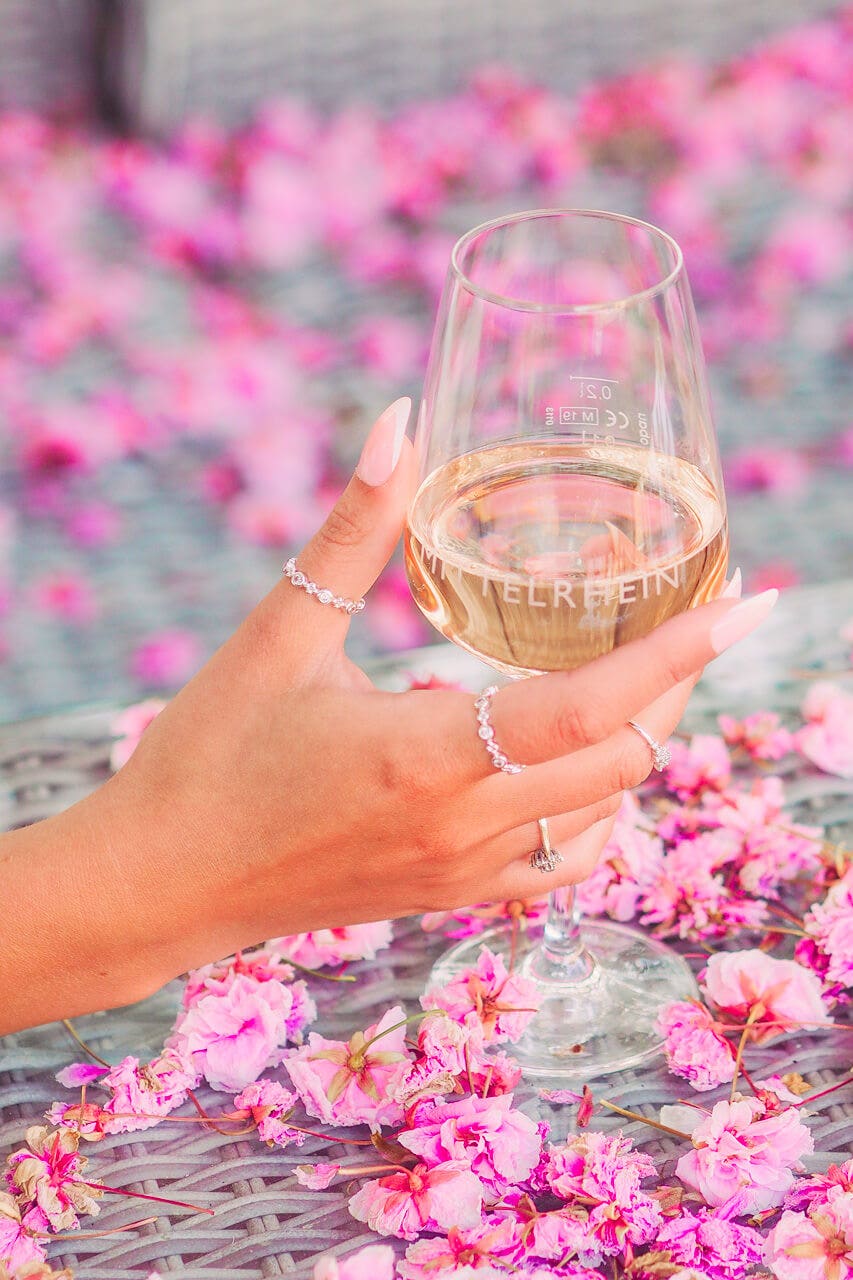 Adding gold touches to any ensemble is a sure-fire way of looking more expensive and feeling put together. It's also the perfect metal for summer because the sun casts it in such a lovely light.
Opt for dainty gold chains around your neck and wrist and remember that when it comes to jewellery, less is more. Earring wise, little gold studs are timeless but small hoops are very on-trend at the moment.
You can't really go wrong with either. All you need now is somewhere to go!
It's been a pretty stressful year for all of us, so make sure to fully enjoy the catch-ups and date nights that we're now allowed. Even if you're still choosing to distance and are giving restaurants a miss for now, make sure to dress up and enjoy occasion dinners at home from time to time. All you need to recreate the experience at home is good food and some simple cocktail recipes!
For more from me, please pop by sophhearts.com sometime, I look forward to seeing you there! You can also find me by searching @sophhearts on Instagram and Facebook. Credit for all images within this post goes to the very talented Abbi from Abbi Grief Photography.
Scroll to top