Take Things Sloe
---
Joe Browns loungewear is so much more than staying comfortable at home – especially with a collection as remarkable as ours! We love the Plain Wide Leg Trousers and Plain Long-Sleeved Top for a chic plain plane look (heh).
In case of temperatures rising, simply have a camisole on to keep cool and look even cooler. Lastly, add your shoe of choice, such as our High Vibes Pumps and you'll be good to go! This outfit promises comfort while looking sleek and chic in the airport.

---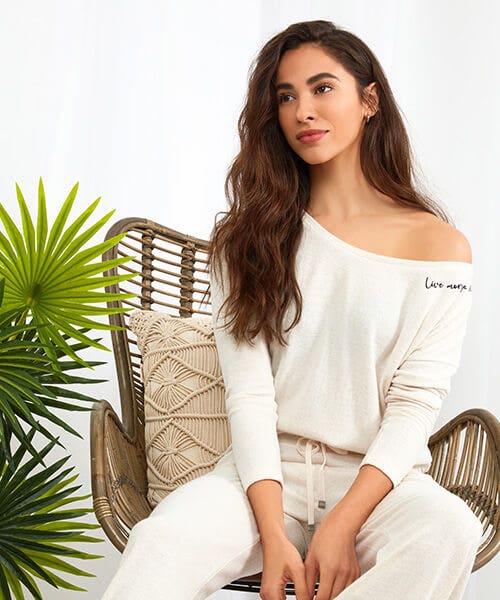 ---
Nama-stay Comfortable
---
For a drop-dead gorgeous look, be sure to opt for Joe Browns yoga wear! With a touch of athleticism and a whole load of zen, keep calm and comfortable in the hustle and bustle of the airport.
Our Printed Flares are bang on trend and practical for a plane journey. Add your go-to Yoga Top and top it off with a Cross-Back Knitted Jumper, Button Up Cardigan or Knitted Hoody to keep snug. Amp up the yoga vibe by wearing your summery sandals ready to step off the plane into warmer weather.

---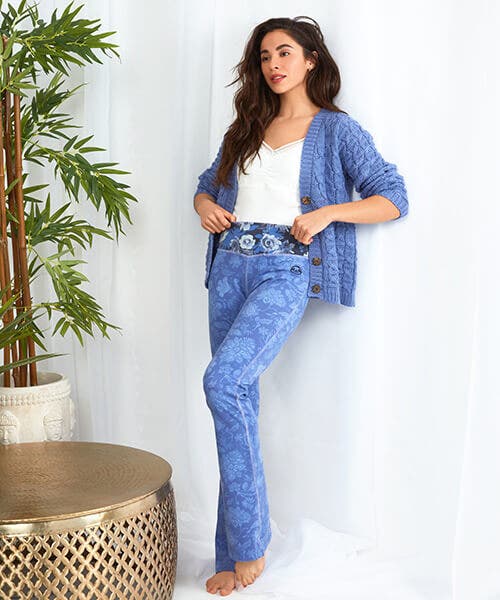 ---
Where there's an Anne Hatha-Will, there's an Anne Hatha-Way.
---
For the die-hard fashionistas wanting to strut their stuff a-la Devil Wears Prada, show off your eye for opulence with Joe's Enchanting Embroidered Jacket and pair with the Vintage Valerie Flared Jeans to create a stunning silhouette. Add your choice of Joe Browns graphic tee and your favourite bag.
Dress up the look by pairing with an ankle boot such as our Idaho Suede Boots and add the final piece to your ensemble: attitude. This is the perfect look if you want to look high fashion yet remain comfortable while travelling.
---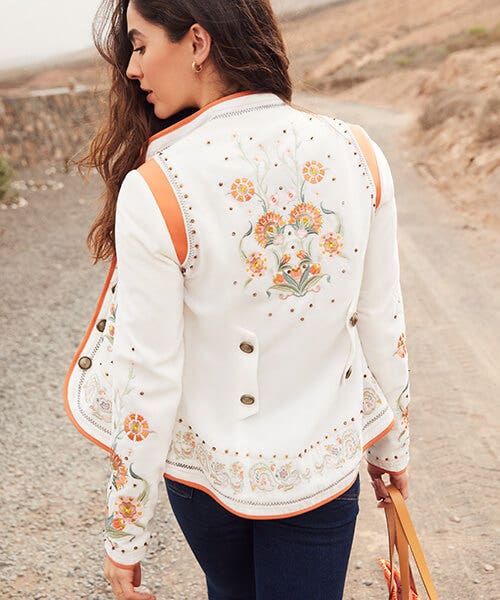 ---
Boho Beach Babe
---
Feel free-spirited before you start your adventures by bringing the boho ensemble out for your trip to the airport and beyond. Our Beautiful Lace Maxi Skirt is a wonderful way to start, and simply pair with our Breathtaking Beaded Vest for that laid-back look. You'll be ready to step into warmer weather before you know it!
The whites and reds perfectly match the Striking Kimono which provides a flattering, oversized fit to add to your boho airport look. Its long, flowing style will keep you airy and cool while turning heads from terminal to gate. Simply add your favourite sandals and you're set to jet set!
---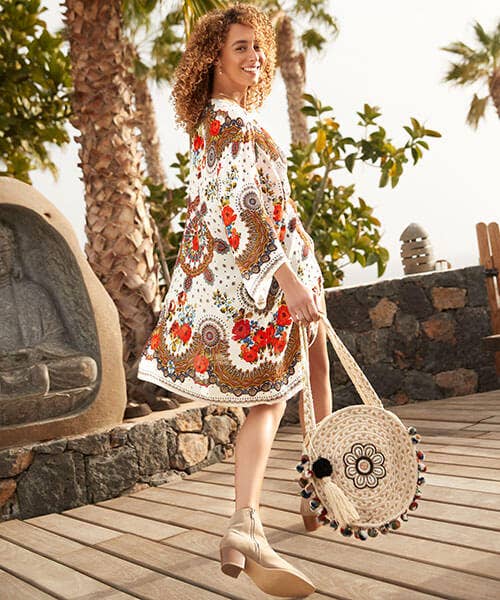 ---
Anything but 'Boeing'
---
There's never a dull moment when you wear the Perfect Patchwork Jacket! This number will really turn heads and comes in super handy if you're expecting cooler weather or a breeze when you arrive. Simply pair with your favourite jeans and plain tee to let the jacket truly do all the talking.
A top tip is to wear the bulkier items instead of taking up precious luggage room, so don your favourite pair of boots and bag to complete the ensemble.
---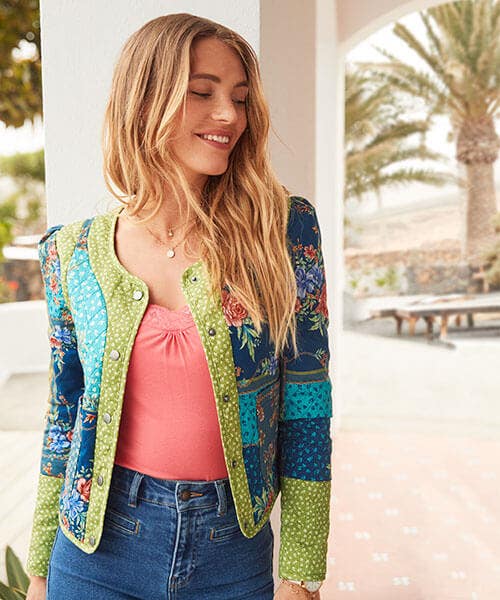 ---
If you decide to treat yourself to a new airport outfit, be sure to show us on our Facebook or Instagram – and don't forget to check our top summer styling tips on our Inspiration page to get your daily dose of Joe!
Happy holidays!
Scroll to top