How to Create a Spring Capsule Wardrobe
If you find yourself struggling to find something to wear or you're more environmentally conscious about the world of fast fashion, knowing how to build a spring capsule wardrobe can help you make changes to your shopping habits.
A spring wardrobe will include classics that you revisit every year, including men's spring shirts and women's white statement tops. All you need is a little Joe Browns' know-how to help you find the pieces that make you feel fabulous!
So why not build your ultimate capsule wardrobe for the spring season? Here are some top tips and recommended statement pieces from our team at Joe Browns.
What is a Spring Capsule Wardrobe?
---
Overall, the idea of a spring capsule wardrobe is pretty simple. It entails a limited amount of clothes, shoes and accessories that can be mixed and matched for multiple occasions and looks, that you also never get tired of wearing. Capsule wardrobes usually change each season but some pieces are versatile enough to be worn all year round.
Depending on your style, your spring capsule wardrobe could range from as little as 10 pieces to as high as 60. However, it is best to focus on quality over quantity — you'll want to love every single piece!
---
For the Person Who Wants to Save Money
---
A spring capsule wardrobe is perfect if you want to fight the urge to buy more clothes — especially those trend-led pieces that will end up at the back of your wardrobe, the tag still on!
A spring capsule wardrobe of high-quality pieces that you love and will wear regularly will stop you from going out and buying something new for every occasion. Think of the money you will save! Changing your spending habits with a capsule wardrobe is more environmentally friendly, too, as you are more likely to keep your clothes for longer.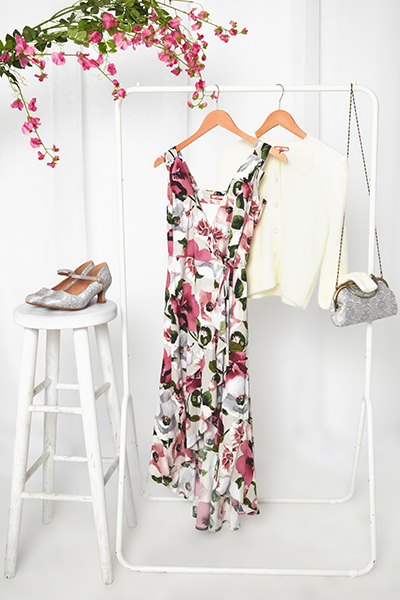 For the Person Who Wants to Save Time
---
Do you find yourself stressing over what to wear each morning? Do you always say you have nothing to wear yet have a wardrobe stuffed full of clothes? It's easy to grab the same pieces each day because they are comfy, but having a capsule wardrobe for each season will help you find the perfect outfit for any occasion quickly and without stress…
Creating a spring capsule wardrobe of pieces that all work well together for a range of situations will allow you to wake up, grab an outfit and be ready for your day in the sun in no time. Getting dressed in a morning has never been easier!
---
How to Build a Spring Capsule Wardrobe
---
Starting a spring capsule wardrobe can be daunting, but it doesn't have to be. The best way to start is to go through your wardrobe and donate or recycle any items you haven't worn for a long period of time. Next, you should start by building up some basic, statement pieces, from white t-shirts to the classic denim jean. A top tip is to make sure each piece is high quality and fits you perfectly so it will last you for years.
The team at Joe Browns have put together six classic pieces that should be in everyone's spring capsule wardrobe.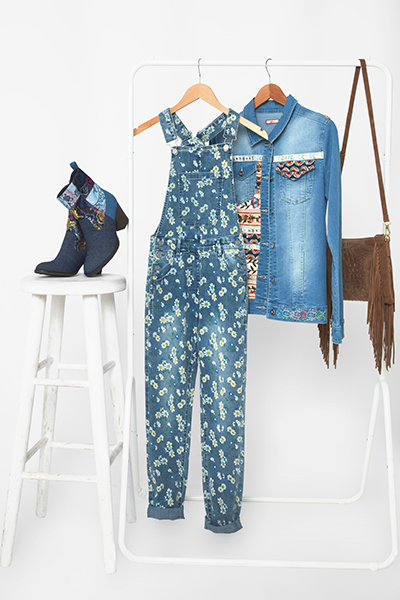 6 Spring Pieces for Every Woman's Wardrobe
---
6 Spring Pieces for Every Man's Wardrobe
---
1. Polo Shirt
---
To start off your men's spring capsule wardrobe we recommend you grab some super versatile polo shirts. From black, white and navy blue, every man needs some basic-coloured polos. Polo shirts are ideal for every spring occasion, dining out, strolls on the beach and Sunday brunches. They will end up being your most worn pieces for years to come and you will never tire of wearing them.
2. Swimming Trunks
---
These are a spring necessity. Get out and grab yourself a couple of pairs of swim shorts, whether they are a simple black or blue pair or even a vibrant patterned pair, swimming trunks are great for taking a dip in the pool or lounging on the beach.
---
For more tips on how to create your seasonal capsule wardrobes and to share your spring looks, follow us on our Facebook and Instagram.
DISCOVER MORE ARTICLES LIKE THIS
---