Joe Browns womenswear brings together remarkable styles, from boho dresses to classic denim and everything in between. Scroll to shop by category.
With Joe Browns homeware, soft furnishings and accessories, you can sprinkle touches of personality throughout every room. Scroll to shop by category.
Say hello in store, check out our latest lookbook or introduce your friends to the world of Joe with our gift vouchers! Scroll to see more.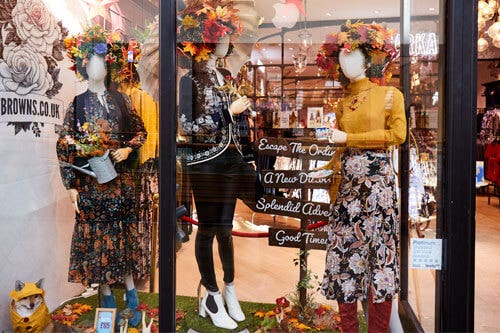 Our brand-new autumn collection has landed in Meadowhall! Discover stunning detail, new...
Here at Joe Browns, we design clothes that are all about you. Start your Joe Browns journey and explore our distinctive range of men's and women's clothing.

Our Autumn / Winter clothing collection has arrived and it's jam-packed full of exciting new styles. From winter dresses for women to dapper men's shirts, there's something for every personality. Discover clothes that allow your individuality to shine, whether you're dressing up for the festive season or enjoying an autumn adventure.