---
We've never been a fast-fashion company here at Joe Browns - instead, we focus on designing timeless, quality items with their own unique personality that can be enjoyed for years to come. This is why our customers come back to us, time and time again.
Now, the time to take the journey to sustainability is critical to protect our planet.
Stepping Stones to Sustainability is our pledge to do it right. It's our commitment to make small steps that work; the first time around.
We've partnered with some of the world's most recognised sustainable material suppliers and introduced an eco range into our fabulous collections which will be extended over seasons to come.

This is the first stepping stone of many, for the future, for the planet and for our customers.
---
---
Discover Our New Sustainable Collections
---
---
---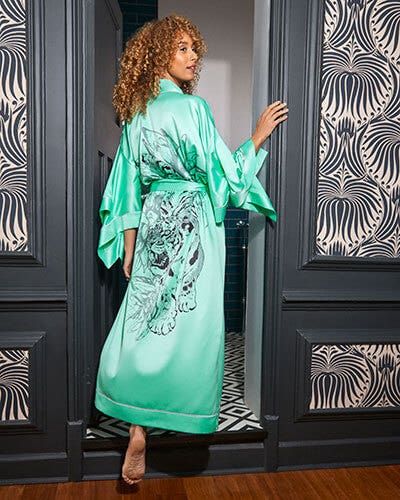 ---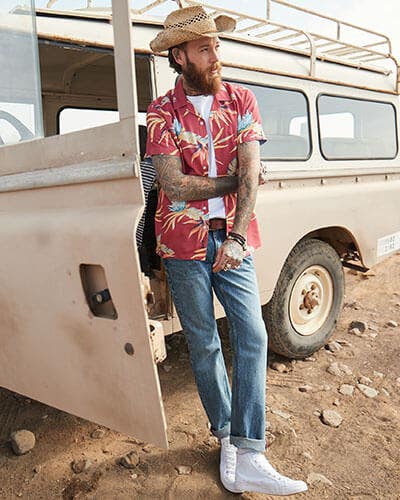 WOMENS COLLECTION

---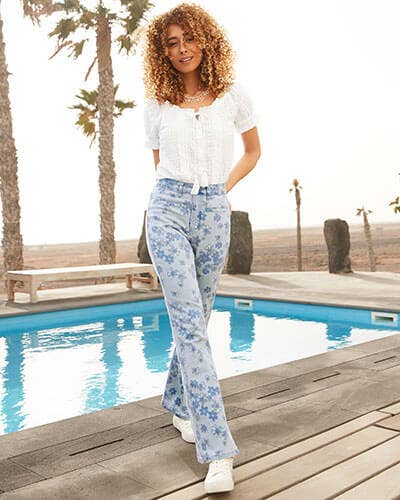 ---
Fair Trade Commitments

---
As we venture on our sustainable journey, we want to ensure that our products are not only kinder to the planet, but also kinder to the people within it.
We've partnered with various fair trade artisans for SS22, who have contributed some remarkable pieces to our new season collection.
Find out more about our fair trade partners below and discover how these small steps can be life-changing!

---
STUNNING FAIR TRADE JEWELLERY

---
This season, we have discovered a fabulous new jewellery range that is as stunning as it is ethical.
Comprising a bright, bold and colourful selection of earrings, necklaces and bracelets – it's a distinctive collection that truly benefits the lives of those who make the magic happen
Beautifully crafted by small artisan manufacturers based in India and indonesia, each statement piece helps to guarantee the wellbeing, good working conditions and fair wages of all workers involved in their production process.
Every piece is developed using ethically and sustainably sourced materials – and many are made completely by hand meaning you get to enjoy a totally unique item.
With prices ranging from just £10 up to £25 – what about making your next gift a fair trade one?
---
FABULOUS FAIR TRADE ACCESSORIES

---
If you're looking for distinctive accessories that are beautifully crafted in a completely ethical way, then this small but perfectly formed range of handbags, purses and pashminas could be just what you are looking for.
These stunning pieces have all been lovingly created in Vietnam by a group of reskilled female rice farmers. Rice farming in Vietnam is a weather-dependent activity – and the Vietnamese weather can often make it impossible for farmers to earn enough money to feed their families and send their children to school.
Creating these stylish and beautifully made pieces helps to ensure that these workers receive a regular and consistent wage as well as fair working conditions. Flexible working hours help with childcare management and a full training programme provides lots of opportunity to progress and develop.
This really is the perfect combination of contemporary design, wonderful craftsmanship and a commitment to creating more opportunity for the artisans that make it – so every time you pick up your beautiful new handbag, you know you are helping someone less fortunate to enjoy a much better quality of life.
---
---
Latest Sustainable Stories
---
Join us on our journey to a more sustainable future and see the latest updates from the new collection...
---