Sloe Joes is back for its 4th season, and we have really pushed our women's loungewear range further this time. It's all about comfort, relaxed vibes and living the lifestyle you and your #Mojoe deserve.
Did we mention the entire Sloe Joes range is made from sustainable content? With 21 pieces released this year, we've included your favourite flares, cardigans, knits and co-ords you've come to know and love, as well as welcoming some new and exciting pieces to the range. Read on to find out more!
Sloe Joes is back!
---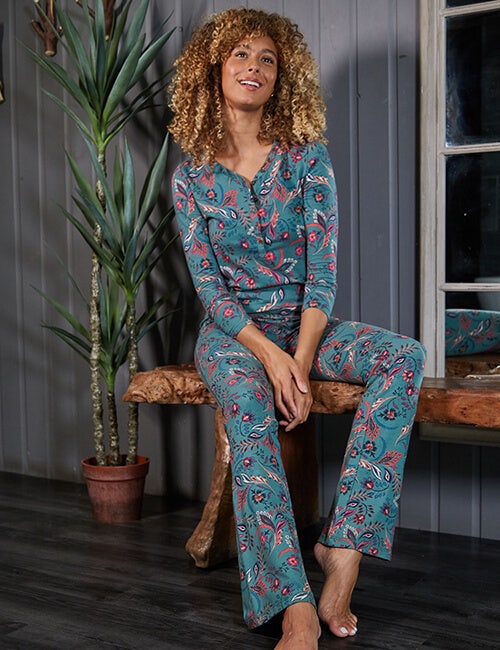 ---
With the return of a new line of Sloe Joes loungewear comes a new way of life as we enter into the chillier months. Fully designed in-house, these exclusive prints won't be found anywhere else!
Super soft, super warm, super cosy
---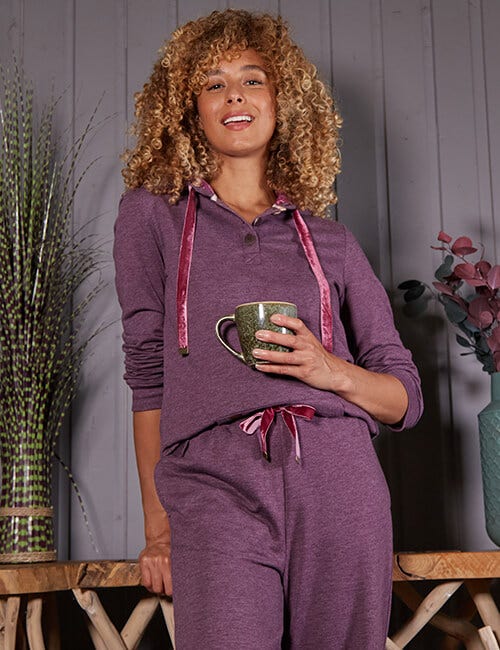 ---
Soon will come the days when we'd rather slouch around in our PJs and dressing gowns all day, so it only makes sense to look forward to something you can put on to feel energised for the day, even if you're only watching tele with a cuppa.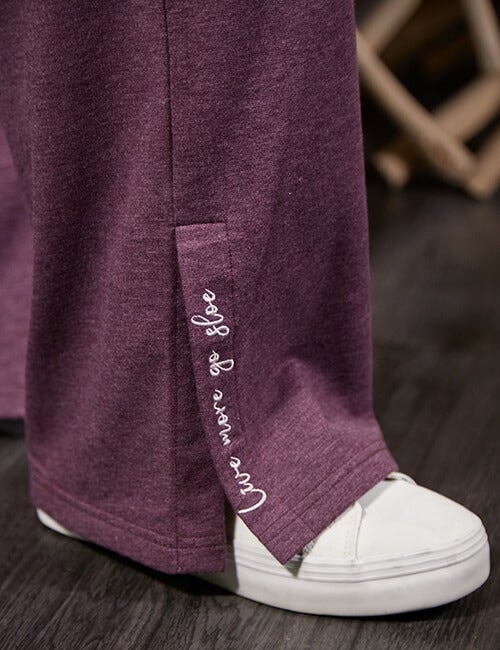 ---
This is where the Sloe Joes Super Soft Hoody and matching wide leg trousers come into play. With their super-comfortable loose fit crafted from soft, sustainable fabric, you can feel good around the house while doing good for the environment. What's not to love?
For the days you just can't warm up
---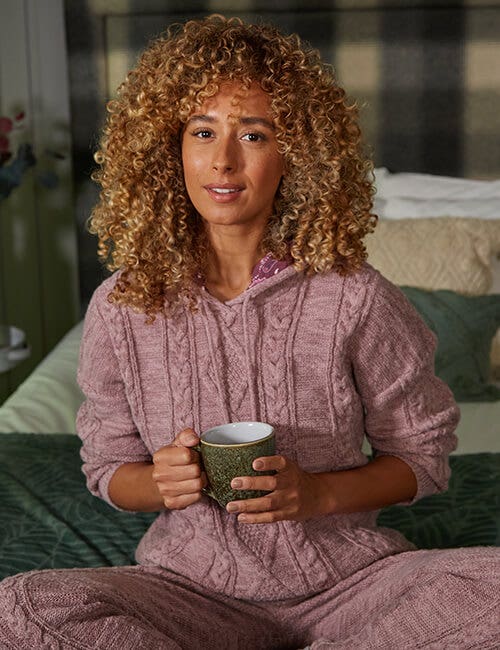 ---
You know those days when the chill has entered your bones and no amount of tea will warm you up? Break out the Sloe Joes cable knits and feel snug as a bug and as cute as a button.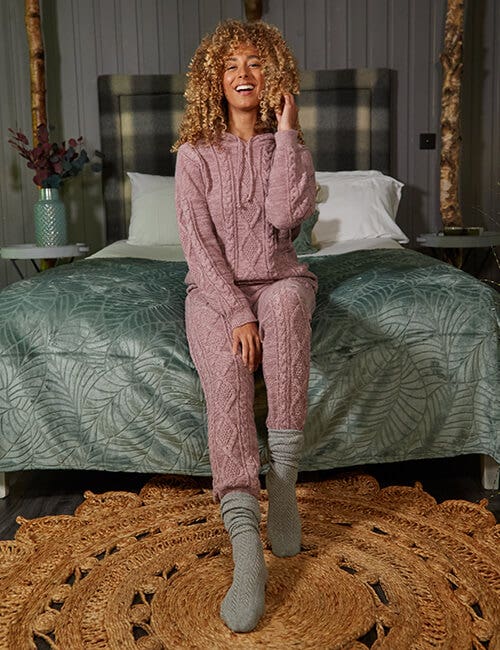 ---
The Hoody and Cable Knit Trousers in a soft pink guarantees a pop of personality in your loungewear, from the printed lining to the stunning cable knit design.
Cute co-ords with fabulous flares
---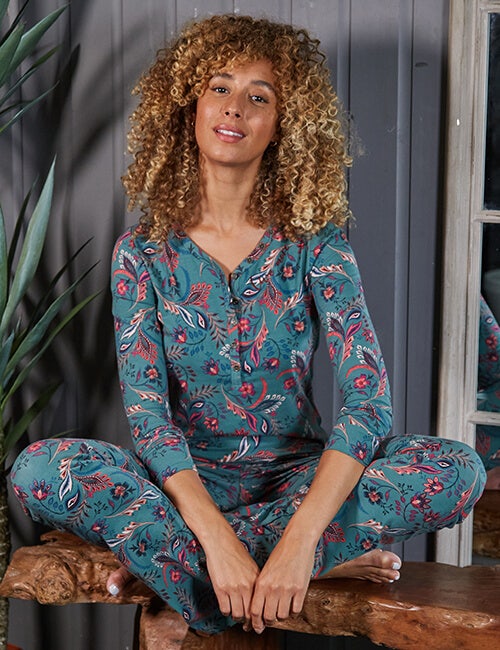 ---
The flares you know and love are back, just as comfy with a brand new autumnal print throughout. The Floral Flares and their matching button printed top provide a super-cute and snug outfit that's perfect for the autumn weather.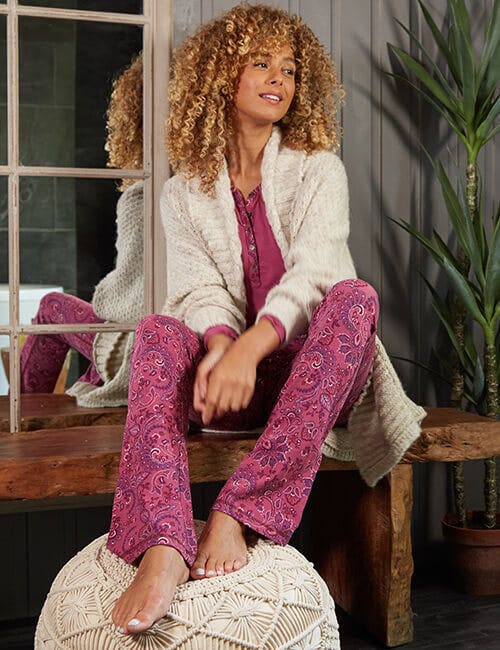 ---
If you prefer to remain pretty in pink, check out our Paisley Flares and button down top. Here, you've got a great amount of choice. This is why our designers are so blooming remarkable.
Glam girls wear loungewear too
---
---
Knits to snuggle into
---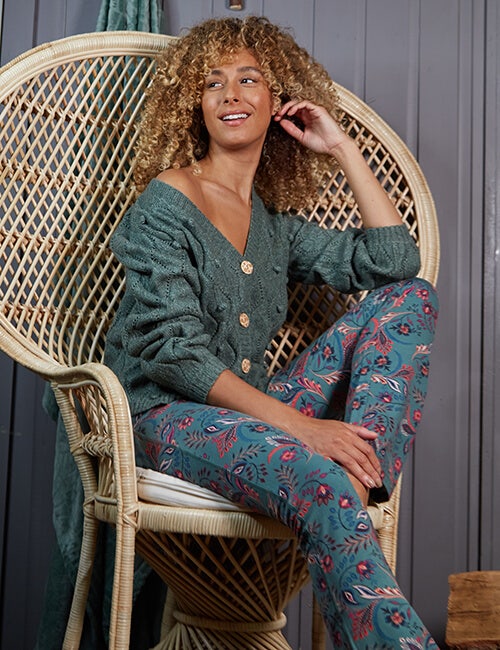 ---
Who doesn't love snuggling up in front of the fire for a movie night? Whatever the time of day, wrap up in our cardigans for an instant hygge hit.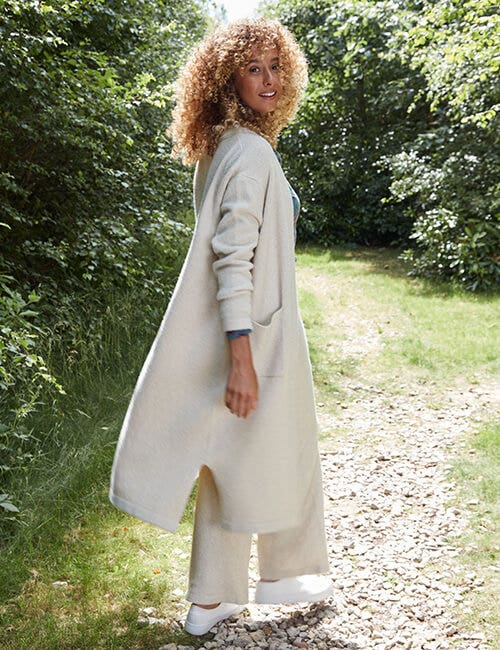 ---
Jumping for joy
---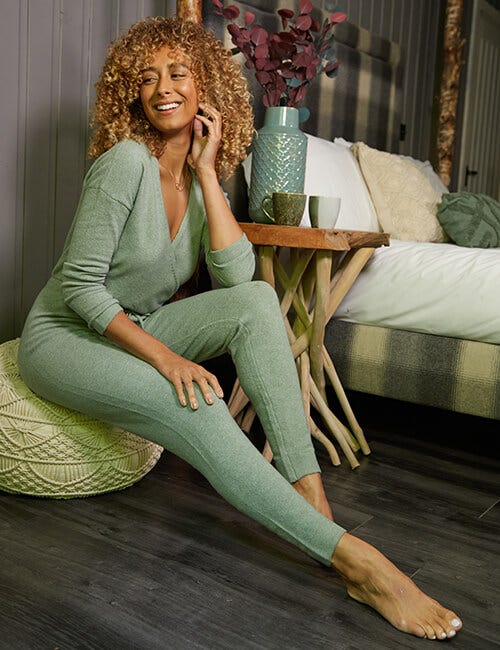 ---
We have welcomed a brand new jumpsuit into the Sloe Joes collection too! The sage-coloured Cosy Jumpsuit is the perfect thing for the days where comfort is top priority. We predict this will be a huge customer favourite, as it's so packed with detail!
A-to-Zen
---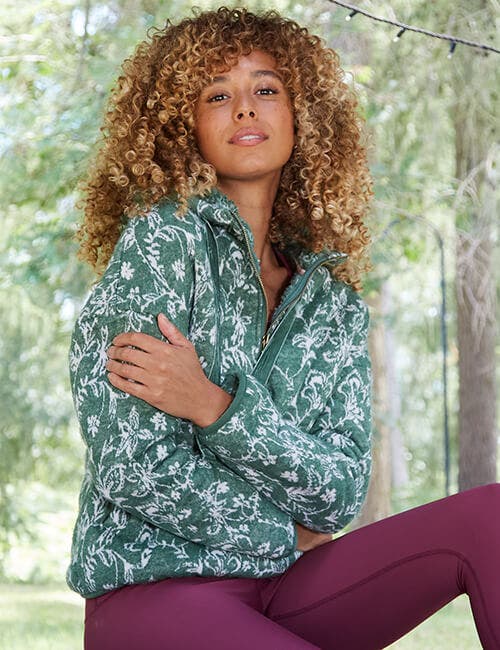 ---
Yoga wear is back, people! And my ohm-my, it's a beauty. We have a gorgeous winter floral print throughout our Sloe Joes lines, and the super comfy stretchy material used to craft our activewear is made with sustainable fibres.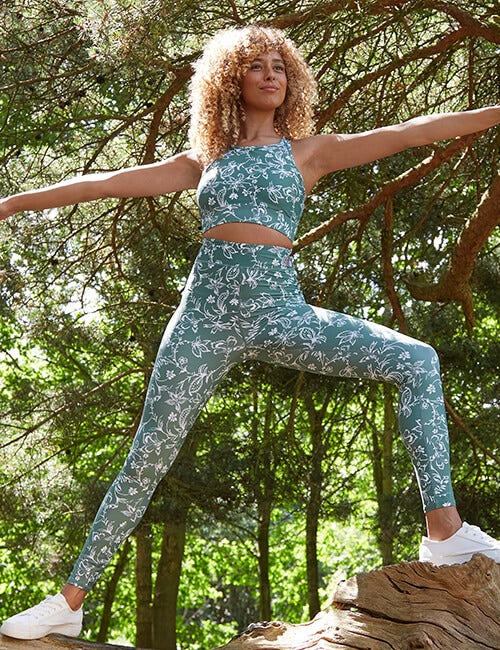 ---
Let's get physical!
---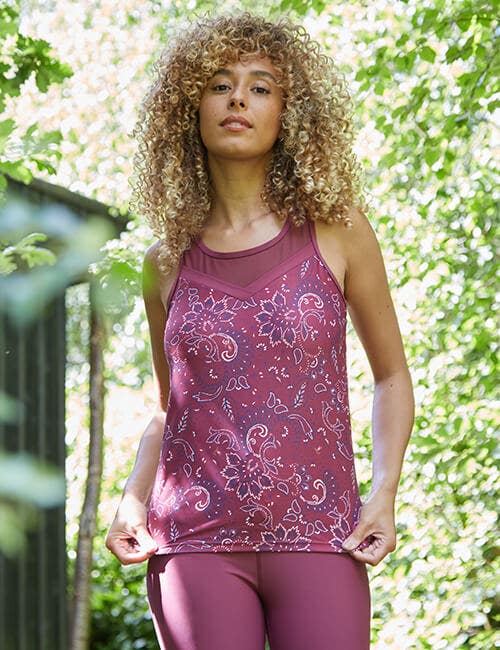 ---
Activewear is everywhere here in our Sloe Joes collection. Over the last few years, lifestyles have changed. As more people stayed inside, loungewear became the new thing to wear – now, let's get back outside! Activewear is the perfect partner to Sloe Joes. Try our Sloe Joes Yoga Top and Tie Front Leggings for activewear with a twist.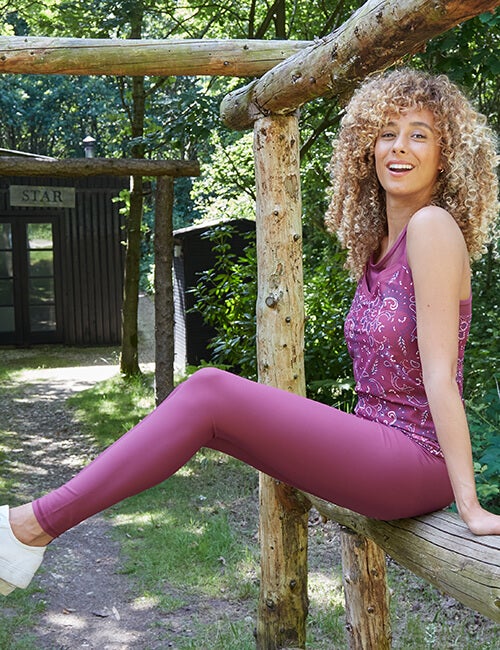 ---
The mesh and pretty paisley patterns on the yoga top provide breathability and style, especially when paired with the uniqueness of the tie front legging. Our Cross Back Yoga Top has your back when the wind carries a little chill, too – so there's plenty of versatility in these matching styles.
---
So, are you leaning towards lunge or lounge? Either way, Sloe Joes is here for you – and we have a gorgeous collection this year. However you spend your down time, we've got you covered. Whether you want to live life to the full or take things Sloe, you can do it sustainably too.
Keep your eyes peeled for new lines and styling guides on our Inspiration Page and share your Sloe Joe moments on our Facebook and Instagram!
---
Scroll to top