5 Ways To Dress Like a Queen During The Jubilee Celebrations
Whether you're a Lizzy, a Camilla or a Kate, we have plenty of remarkable styles to celebrate the jubilee. Discover our specially curated range to feel extraordinary for this extraordinary event.
JB Jubilee Styles to Spark Your #Mojoe!
---
It's an exciting time for us Brits in the run-up to the platinum jubilee! It's been a cornerstone of inspiration for our design team this season, so discover our royally remarkable styles to celebrate the occasion for a truly memorable #JBJubilee!
The Kate Full Shirt Dress
---
If there's one way to feel like royalty – it's in the Kate Full Shirt Dress. Inspired by the woman herself, we've designed this dress with sophistication in mind. This dress features an elegant all-over floral print, a collar and full skirt, topped off with a belt to give this the classic, fabulous fit iconic to Kate Middleton.
---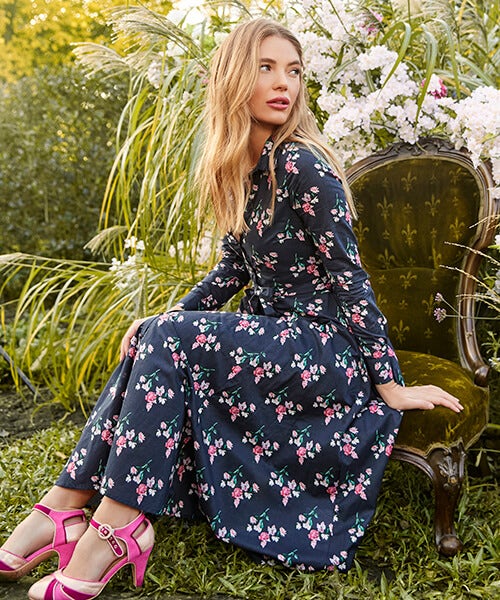 ---
Lovely Land Girls Shirt Dress
---
Inspired by the land girls of the second world war, our Lovely Land Girls Shirt Dress has more meaning than just looking remarkable. The gorgeous army green material and floral print give this dress its character. Top all of that, with pocket detailing and a self-tie belt, this is the perfect dress to wear when you're unsure of the dress code, as it'll take you from day-to-night effortlessly.
---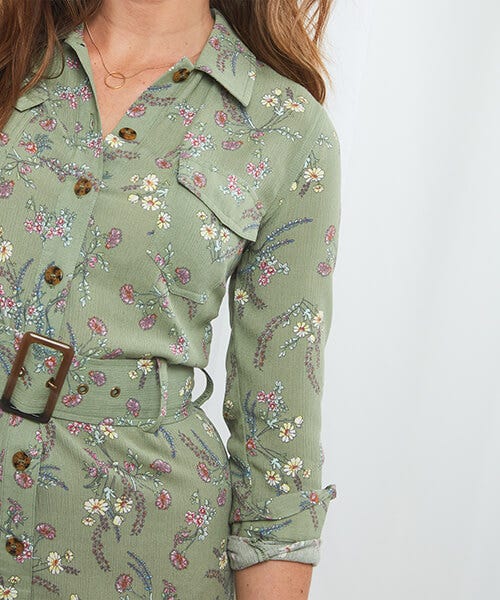 ---
Francesca Frill Dress
---
A solid favourite this season; we've revamped this number in red to mark the occasion! The Francesca Frill Dress is floaty, fun and fashionable to boot! The rich red colour sets off the all-over ditsy print while the short, floaty split sleeves and frilled hemline elevate the silhouette. In a wrap style, this dress hugs in all the right places and can't be missed as an option this bank holiday.
---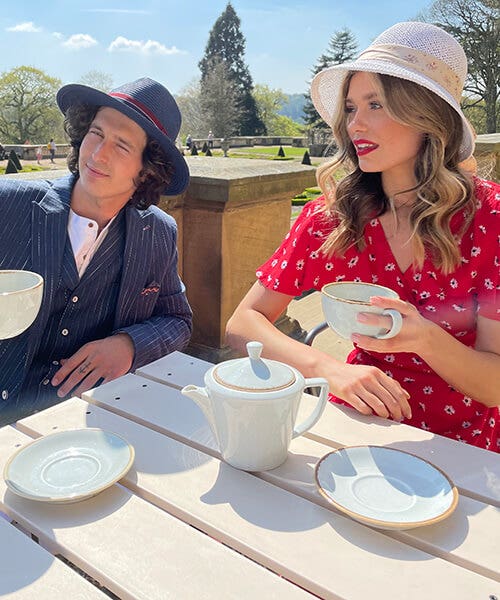 ---
The Elouise Floral Tea Dress
---
A classic, vintage style tea dress is timeless and exudes pure class. The Elouise Floral Tea Dress is a 1940's-inspired number featuring an all-over ditsy print and fabric belt complimented by a collar and lapel neckline that'll hug and flatter any body shape. If you're looking for class and simplicity – this is the dress for you.
---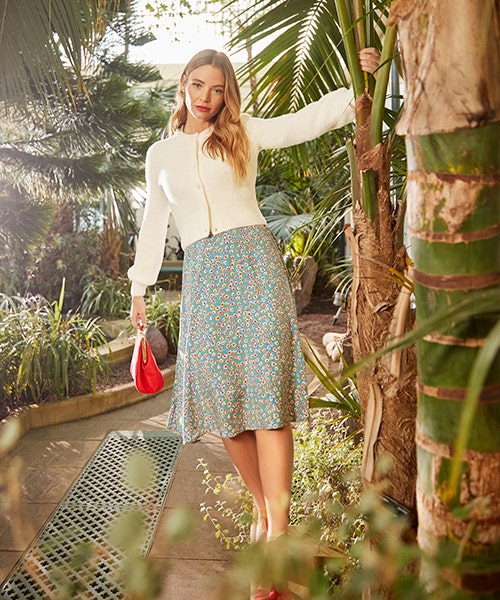 ---
Garden Party Floral Dress
---
If it's a showstopper you're looking for, you've found it with the Garden Party Floral Dress. This statement piece boasts a large floral print which pops against its white cotton fabric. In a pretty bardot style, the straps add extra support while the midi design and quality fabric keep you cool as a cucumber sandwich.
---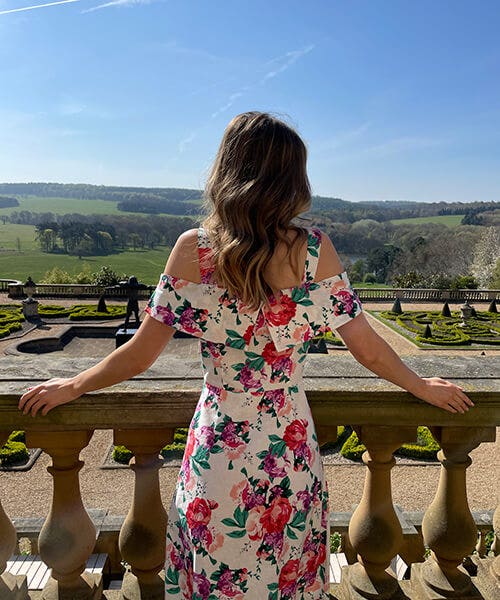 ---
How to Dress Like A King This Jubilee Weekend
We love a summer occasion, and if you've got one or two on the horizon, why not grab something to take you through the season in style? Believe it or not, you can dress occasion menswear up or down depending on the dress code, so why not treat yourself? We don't get a platinum jubilee every day, so make it a JB Jubilee!
The Day To Night Shirt
---
In a wonderful navy blue with white floral print, The Day to Night Shirt is a fantastic, stand-out choice for a smart-casual look that will – literally – take you from day to night. The perfect option to wear with white trousers and a pair of sunnies, this is a down-and-out summer look that can be worn for seasons to come!
---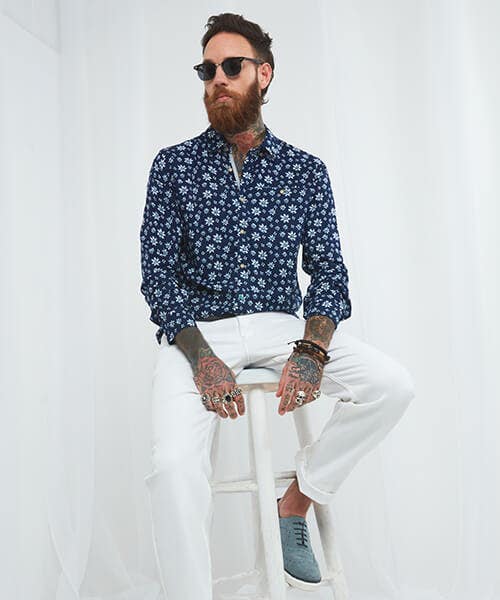 ---
Funky Floral Shirt
---
The Funky Floral Shirt is a real crowd-pleaser, and a total staple for your wardrobe. The fun botanical print, contrast cuff and collar detailing will ensure you stand out for all the right reasons this jubilee. Say hello to your new favourite shirt.
---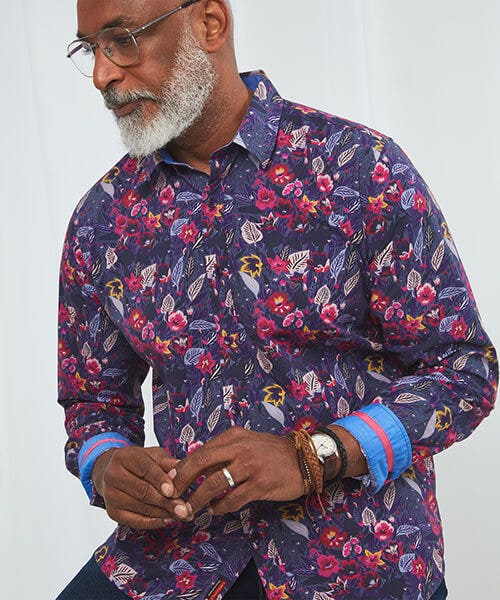 ---
Fun and Fresh Check Blazer
---
Inject some colour into your JB Jubilee with the Fun and Fresh Check Blazer. This statement piece in aqua with purple detailing shows your sleek, suave style whether you're schmoozing over Pimm's or tearing up the dancefloor!
---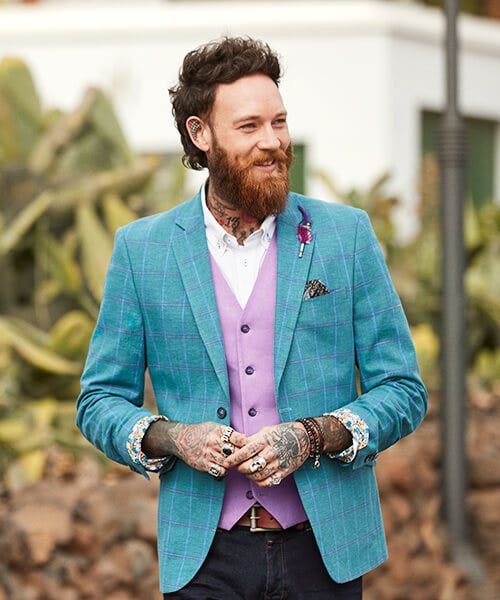 ---
Chilled Out Blazer
---
If you want to show off your stylish side and stay cool this summer, then our Chilled Out Blazer is a top choice! Its dark sage colour is bang on-trend with a contrast lining, alongside the linen blend keeping you cool through the warmer months!
---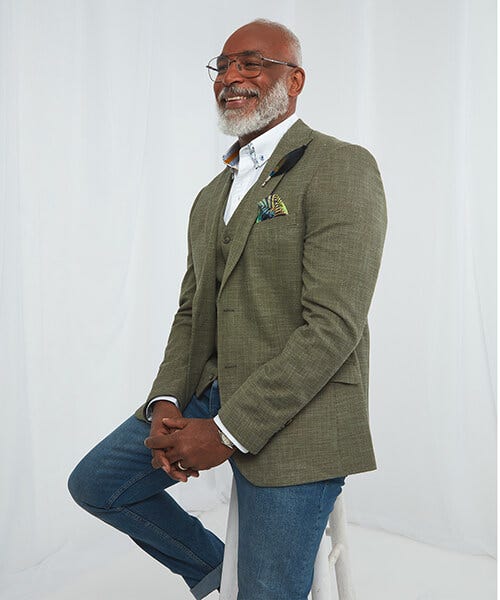 ---
Remarkable Waistcoats
---
Waistcoats are the perfect way to blend smart and occasion wear; think a more laid-back version of a suit. Our Ready for Summer Waistcoat is the perfect choice to inject some colour into your outfit for a summer celebration. If you're looking for something more neutral, our Summer Cool Waistcoat is a gorgeous shade of cream with a white back panel to let a funky shirt do all the talking.
---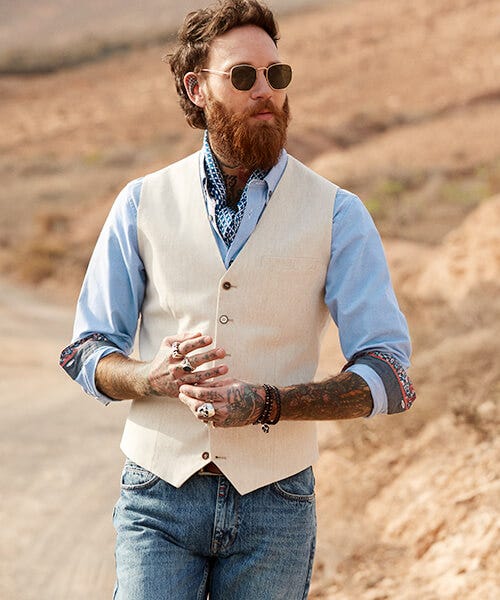 ---
Scroll to top