5 wonderful places to explore the great outdoors of Ireland…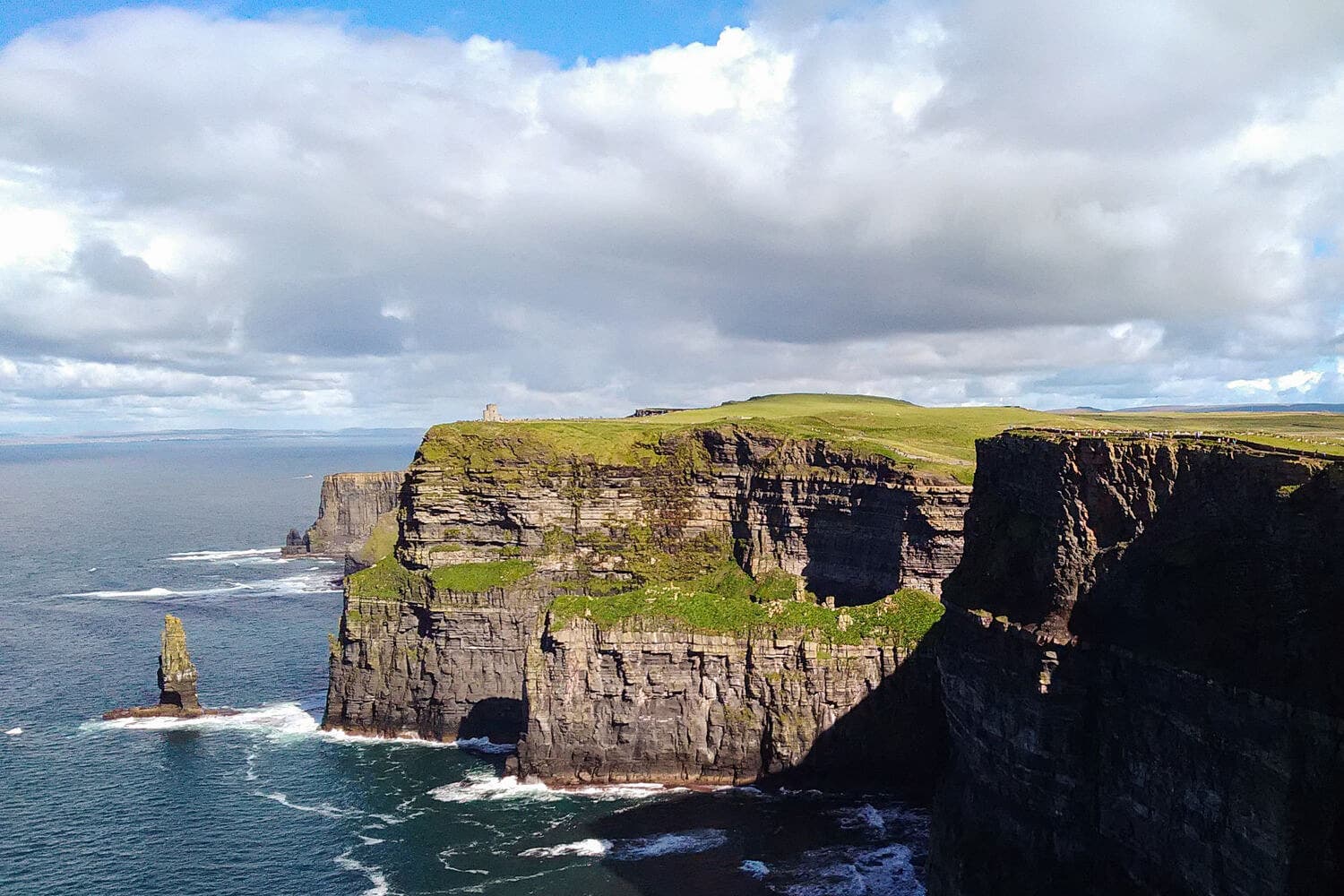 With an abundance of vast green spaces, rolling hills and rugged coastlines, it's no mystery why Ireland is known as the Emerald Isle.
This St Patrick's Day we might not be toasting Guinness with friends and strangers alike in the pub, but there is so much more to this fine country than its boozers. Here we delve into some of the outdoor wonders this beautiful country has to offer…
Giants Causeway, Co. Antrim
Located in County Antrim, on the north coast of Northern Ireland, the Giant's Causeway is recognised as one of Northern Ireland's most precious landscapes. This area, rich in myth and mystery, is the home of around 40,000 interlocking basalt columns. The amazing landscapes form is the consequence of an ancient volcanic eruption.
Once you've spent an afternoon following the trails around the Giants Causeway you'll find the town of Bushmills, famous globally for its whiskey, three miles down the road. The Old Bushmills Distillery could be a welcome pit stop to warm up after a walk on the north coast!

Powerscourt House and Gardens, Co. Wicklow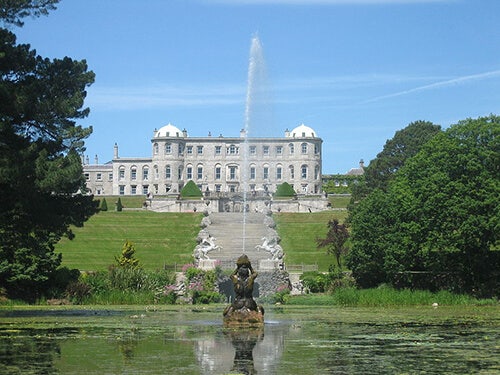 If you're looking for a spectacular house surrounded by equally as stunning gardens then Powerscourt Estate, located in Enniskerry, County Wicklow, is a worthwhile day out.

Only half an hour from Dublin, this large country estate occupies 19 hectares of land which includes a historic house, magnificently manicured gardens, serene lake and a waterfall. Although only 20 kilometres away from the city, you feel like you're a world away from the hustle and bustle in this truly tranquil environment.
There are a number of treats instore at Powerscourt House and Gardens, not to mention the dramatic backdrop of Sugarloaf Mountain. We'd say it's well worth a visit!
Dunluce Castle, Co. Antrim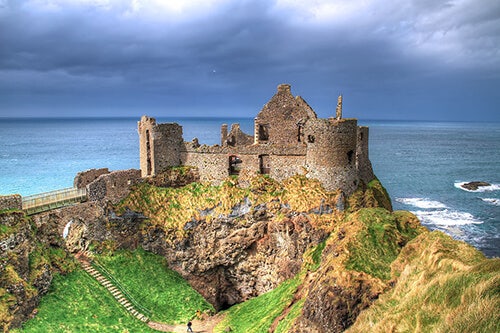 A majestic medieval castle poised on the edge of a rocky crag overlooking the Atlantic Ocean, the ruins of Dunluce Castle are a sight to behold.
Rich in history, this important site can be accessed via a bridge connecting it to the mainland.
The castle has numerous claims to fame. You may recognise it from Led Zeppelin's 1973 LP Houses Of The Holy artwork. It is believed to be the inspiration behind Ulster-born writer CS Lewis's royal castle of Cair Paravel in the Narnia stories, and more recently the castle featured on the TV series Game of Thrones.
Step out at Dunluce Castle and you take a step back in time.
Cliffs of Moher, Co. Clare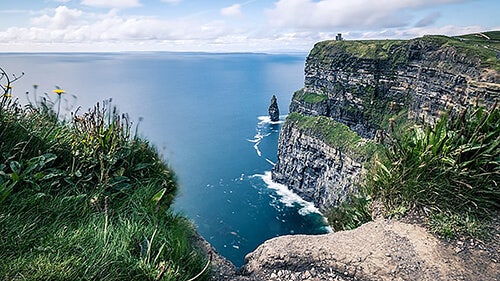 Along the wild Atlantic Way you'll find the Cliffs of Moher. These breath-taking cliffs have faced the Atlantic Ocean for over 350 million years and their magnificence is unrivalled.
The Cliffs of Moher's image features on countless postcards and in many a guidebook, yet no image does this utterly wild and rugged landscapes beauty justice.
Around one and a half hours drive from Galway, the cliffs stretch eight kilometres and are visited by almost a million people each year. Take yourself on a walk along the trail and truly experience these majestic cliffs and their natural grandeur.
Hook Lighthouse, Co. Wexford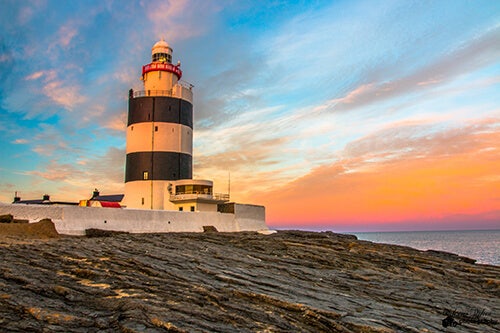 Make your way to County Wexford and you'll find Hook Lighthouse, one of the oldest operational lighthouses in the world.  
Built 800 years ago, this site is steeped in captivating history and endless fascinating stories from life on the coastal edge. If you're simply here for the view, make your way up to the fourth floor balcony for amazing panoramic views with miles upon miles of sea rolling out before your eyes.
Now we appreciate that Ireland has an abundance of beautiful coastlines, castles and countryside, so don't be offended if we didn't feature your favourite here. It's hard to choose when the country is so rich in the beautiful outdoors!

We hope you've enjoyed a little taste of what Ireland has to offer, and you enjoy your St Patrick's Day, however you may be spending it this year.