Grab a Staycation Bargain In-store!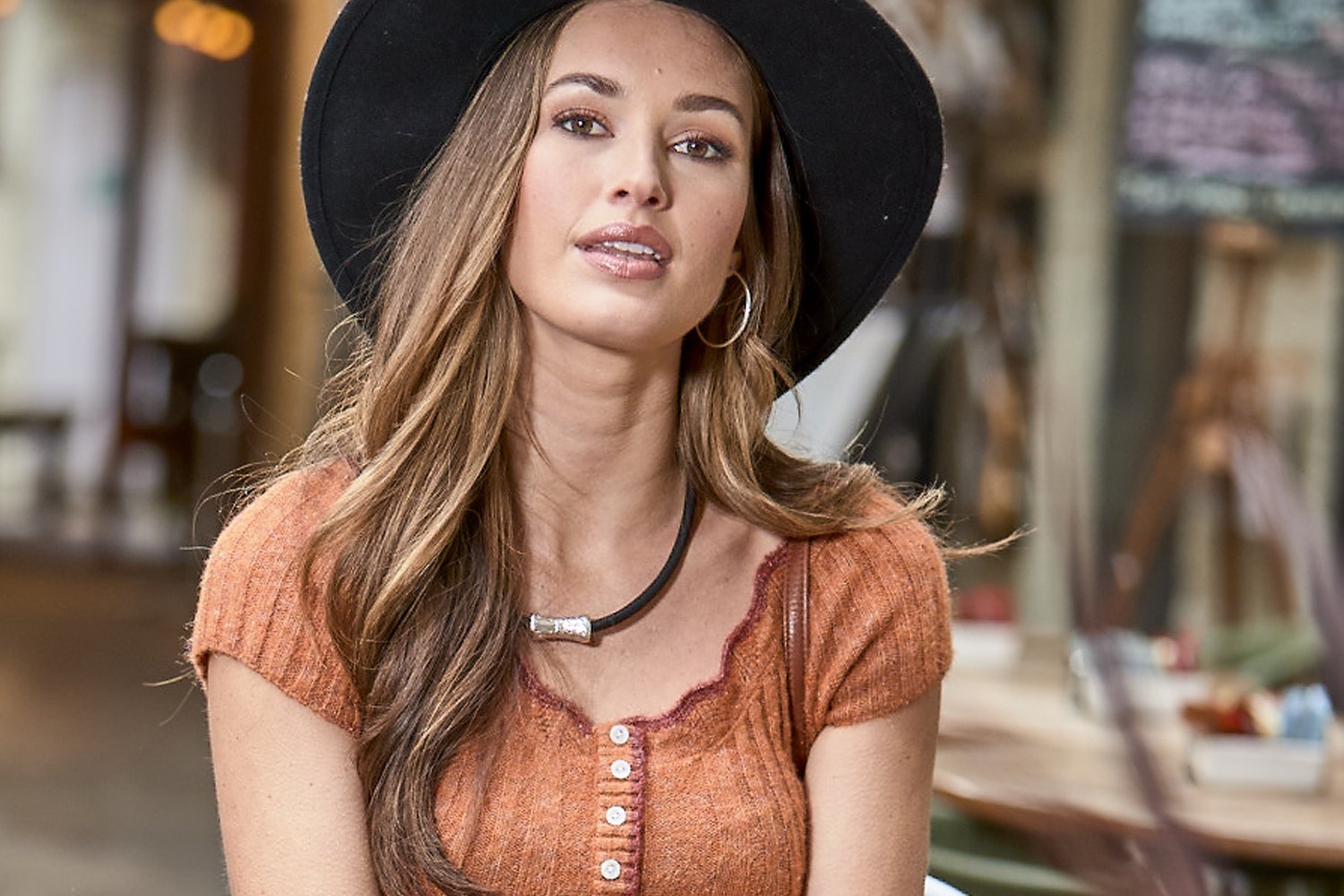 You'll find plenty of incredible styles on offer in our million-pound sale! If you're heading off on an adventure this summer then we've got everything you need in our Meadowhall store to add some style to your staycation and with many items now up to 70% off, there's no reason not to treat yourself. Many styles have now sold out online but you can still gab them in-store!
And don't forget you can shop safely in-store with our current measures – head over to our site for more details: https://www.joebrowns.co.uk/stores.
For the Ladies
If you've got a well-earned break coming up, then get ready to look and feel great wearing our favourite sale pieces. From eye-catching dresses to wear when the sun's shining to cosy knits for when the weather's not at its best, we've got everything you need for your travels.
Quirky Knit was £35, NOW ONLY £10
Our quirky knit is the perfect addition to your suitcase and it's an absolute bargain at only a tenner! The rusty orange colour and delicate front button detail looks fabulous worn with printed trousers and a statement fedora – this outfit is boho-chic at its finest and makes an awesome glamping look.
Venice Beach Dress was £45, NOW ONLY £13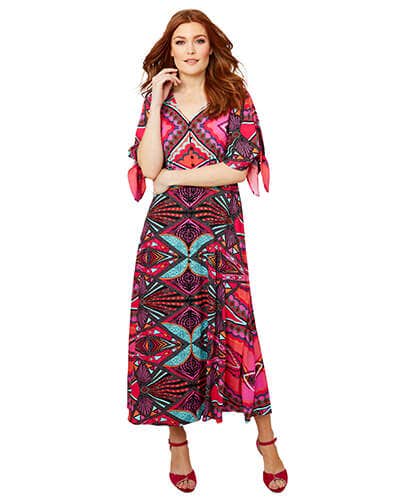 Next up we have this funky maxi dress which is perfect for your seaside adventures – how amazing is this vivid colour combination? The floaty number is so easy to wear on warm days and will flatter all body shapes – woohoo! We love the front button detailing and beautiful tie sleeves which give extra unique touches and it's a total steal at only £13! Just team with sandals and oversized shades to complete the look.
Sophisticated Wrap Knit was £40, NOW ONLY £12, Vintage Check Skirt was £45, NOW ONLY £13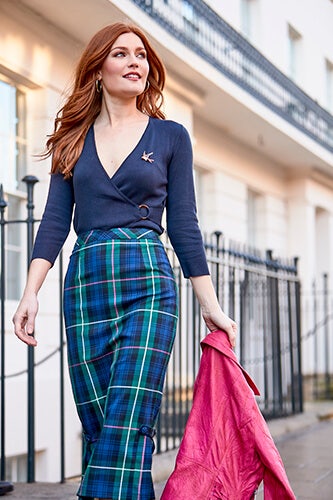 The remarkable bargains just keep on coming at our Meadowhall store – check out this stunning outfit! It's a wonderful look for a UK city break, or even for just for a cheeky drink at the pub. We've teamed our navy wrap knitted top with our vintage check pencil skirt for a sassy and sophisticated look.
Belted Vintage Dress was £50, NOW ONLY £15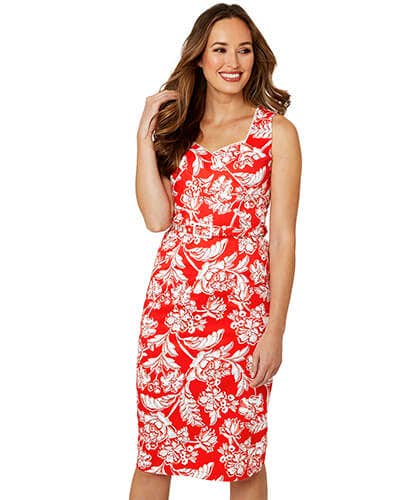 If you're heading somewhere nice this summer, treat yourself to our best-selling dress of the season. Even better, it's now in our up to 70% off sale but you best be quick as it's guaranteed to fly off the rails. The vintage-inspired style comes in a red and white floral print and with a matching waist belt to enhance an hourglass shape. If you're lucky enough to have any weddings or occasions coming up, then this would be a stunning choice. And if not, why not save it until next summer?
For the Guys
We've all been stuck indoors for far too long, but now's your chance to head off on an exciting get-away and make some great memories! If you're in the need some new clothes for your trip, then come along to our store before you go – you'll find everything you need under one roof.
Here's some of our favourites…
Fun In The Sun Henley was £28, NOW ONLY £8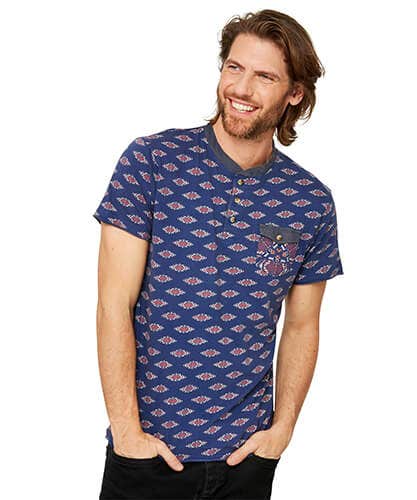 If you're wanting some cool new tees to freshen up your wardrobe, then you'll find lots to choose from in-store. One of our favourite steals is our funky printed Henley and at only £8 it's brilliant for chucking in your case and heading off on adventures.
Two Way Check Shirt was £40, NOW ONLY £12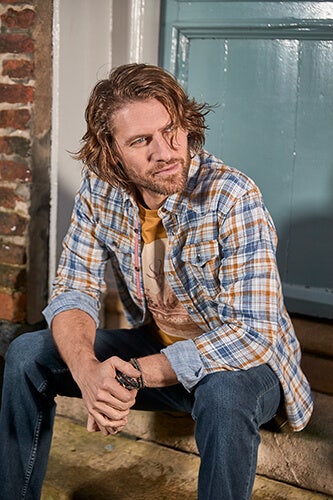 Next up we've chosen our orange and blue check shirt which is now only £12 – bargain! Grab this in-store and you'll get so many wears out of it this summer. It looks great worn open with a tee underneath, with jeans and with shorts – perfect for a camping trip.
Charming Check Waistcoat was £48, NOW ONLY £14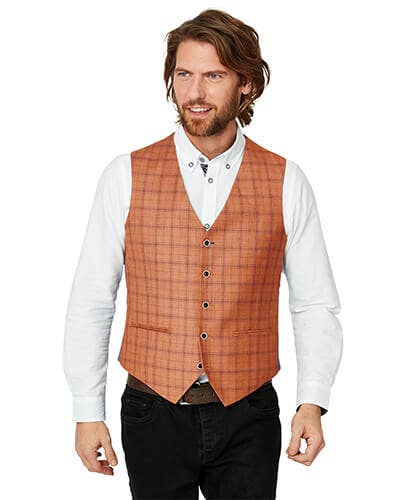 If you want to look dapper on your staycation then why not? You don't have to spend a fortune to do so either – our bold check waistcoat is only £14! It's the perfect partner for your laid-back tees, shirts and favourite jeans.
Head in-store and discover even more sale bargains for your getaways this summer. Don't forget to check out our safety measures online if you'd like a little bit more info and we look forward to seeing you very soon!