Staycation Series: The Norfolk Broads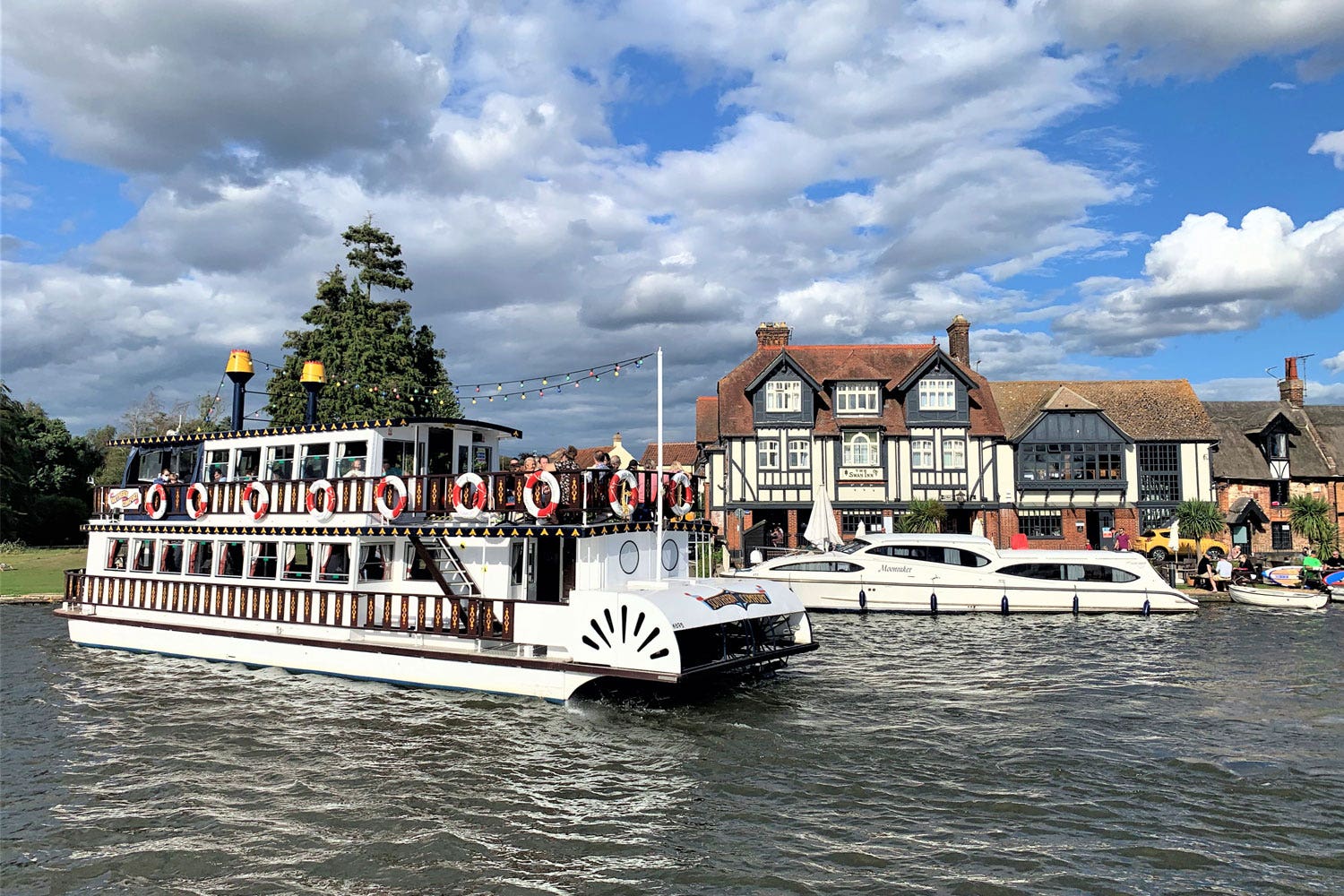 Welcome back to the second instalment of our 'Staycation Series'. This week, Tracey (Marketing Director aka Captain of the Ship) lets us in on her top tips for sailing along the Norfolk Broads…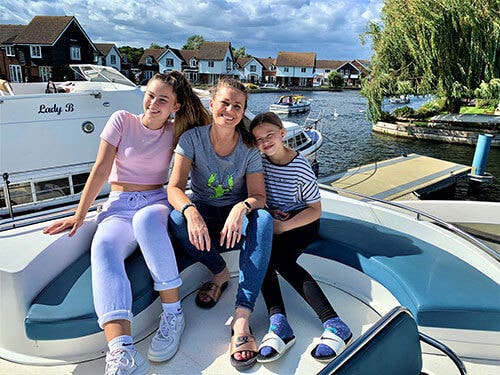 If you're looking for a stress-free holiday with lots of stunning scenery and a chance to completely unwind, then The Norfolk Broads should certainly be on your list of places to visit in the UK.
Since Ibiza wasn't going to happen for us this summer, we decided to bob online and see what options were left on the Hoseason's website – something that would give us a few days escape and some much needed R&R.
….that's when we found this little beauty…
THE BOAT: Brinks Concerto 4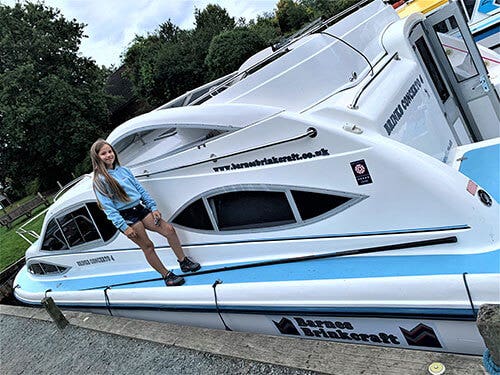 The first thing you notice is how peaceful the water is… the speed limit is 6 miles an hour so when you have a busy job as I do, cruising on The Broads is a really great way to relax!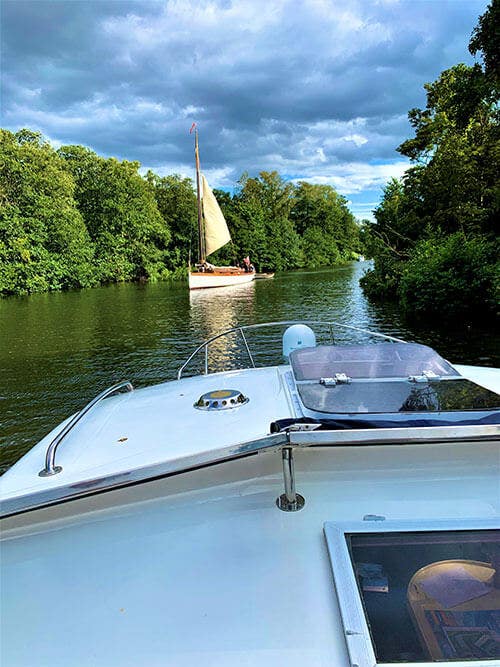 You'll find lots of old clipper boats as you sail along… be sure to stay clear of them as it can be quite a task to work out which direction they are going, but they are simply stunning old vessels!
NORFOLK'S NATURE…
The nature you come across on The Broads is wonderful – from kingfishers to swans, herons to otters – we've seen them all over the years. It's great saving the leftover crusts from breakfast and feeding the wildlife you come across as you sail along.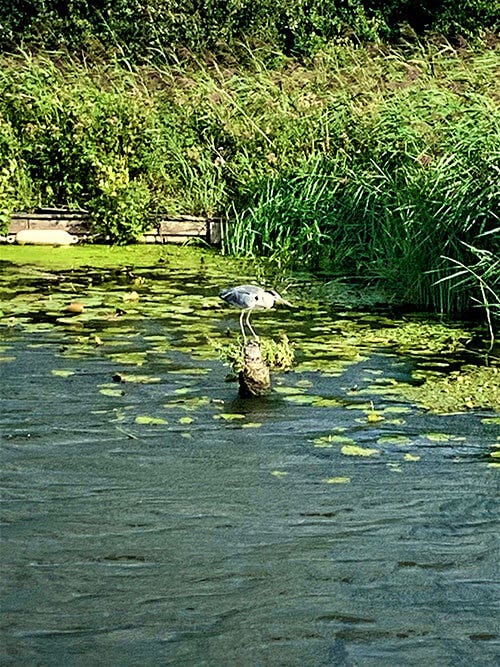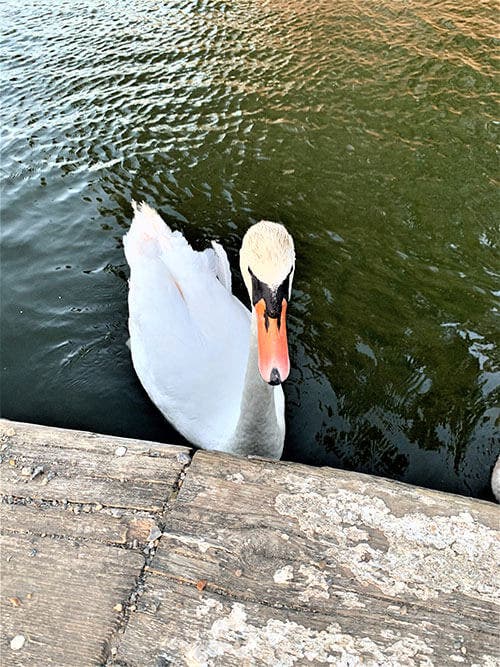 Back when we hired our very first boat, a duck landed on the back seat and sailed along with us for a good few miles... here he is – cheeky boy!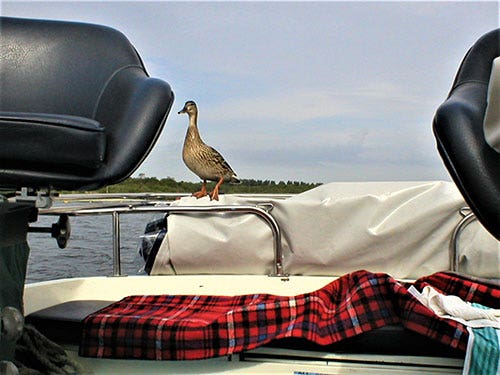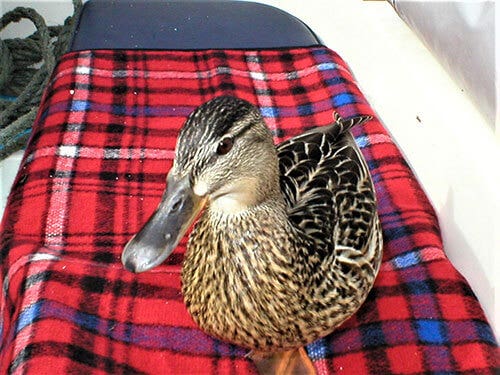 It's always a good idea to plan in advance where on The Broads you are wanting to visit - during the day and where you might want to stay at night. In high season, you need to arrive at your destination nice and early to secure a mooring place. It can be a challenge getting in some of the small spaces but it's a lot of fun doing it and working out how the bow thruster's work!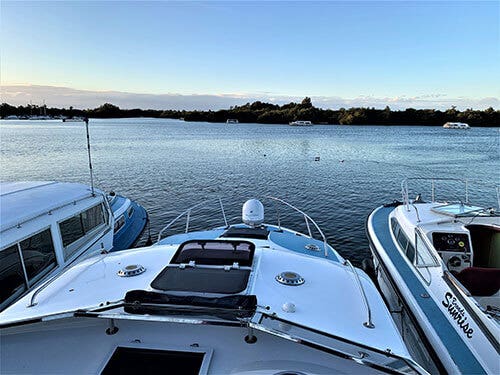 There are so many great places to visit on The Broads. Here are just a few of my favourites…
HOTSPOTS ON THE BROADS
Potter Heigham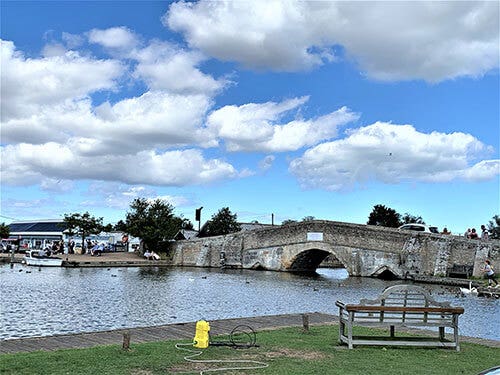 Potter Heigham is famous for its tiny little bridge – since the kids have started coming along with us, our boats have been too big to pass underneath it (but it was fun squeezing under the very first time we visited!)
It's also a great spot to moor up and watch the boats pass through. Note: you do need a pilot to help you nowadays as it's such a small gap!
Wroxham
We picked up our boat from Wroxham this time (Stalham and Brundall are other alternatives). Here you'll find a little town centre filled with shops (including a McDonald's and a Costa) which is perfect for filling up the fridge and the kids at the same time! We always find it funny that most of the shops here seem to be owned by a guy called Roy! Roy's Toys, Roy's Food Hall, Roy's Hardware store… good old Roy!
Horning
If you love a good pub meal as we do, you'll love Horning! The Swan Inn and the Ferry Inn are greats pubs to visit – like most places on The Broads, you just need to get there early to secure a mooring spot and a table. Horning is also the place where you can catch the beautiful old paddle steamer.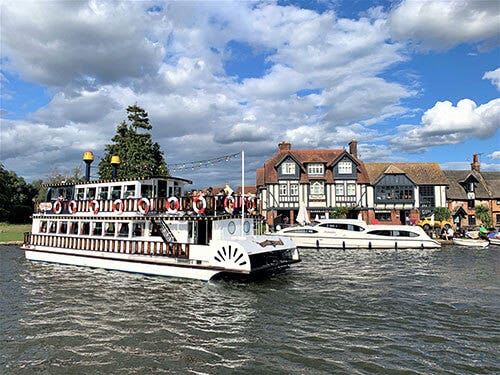 Neatishead
Neatishead is a sleepy little village in the North of The Broads. Make sure to visit the 'The White Horse Inn' - the pork scratching's they dish up are amazing and come served in a great big pint glass! Neatishead is also a great place for the kids to spend some quality time fishing with dad (or mum!)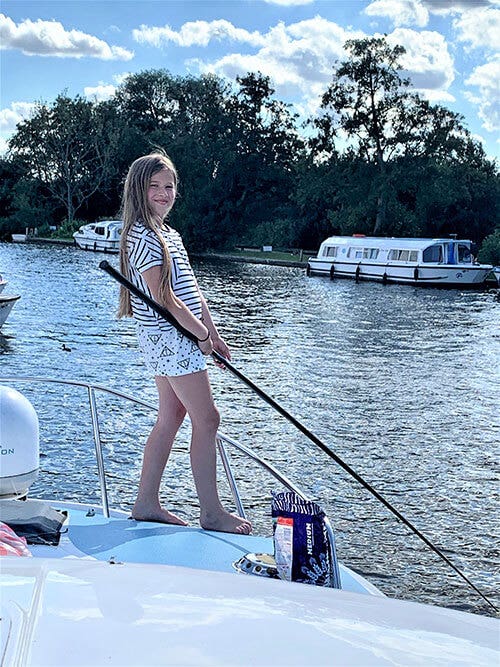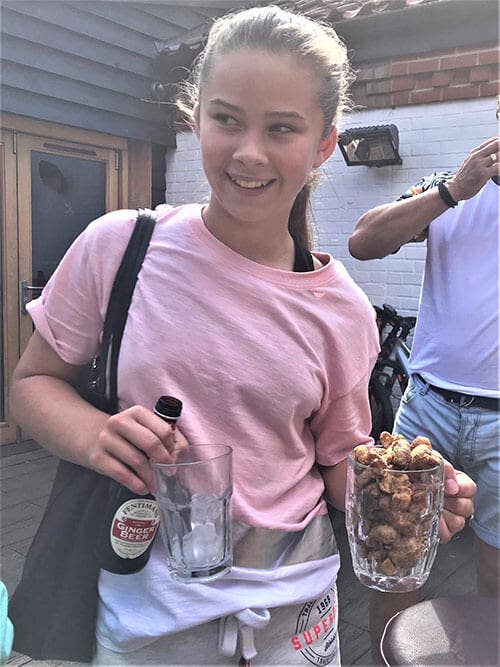 Last but certainly not least… on those long, hot, lazy days, when you're looking forward to a lovely cold ice cream, keep an eye out for The Broads answer to the ice cream van…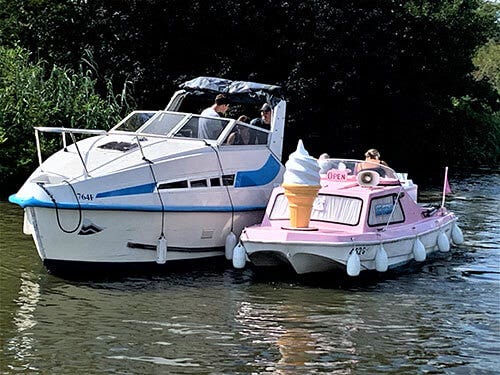 Ice Cream by boat! When we saw this, it really did make us grin.
There's so much to make you smile on The Norfolk Broads… if you've never been, put it on your travel list pronto. It's a holiday everyone's certain to remember!
Scroll to top