---
How To Give Your Coronation Day Party The Royal Treatment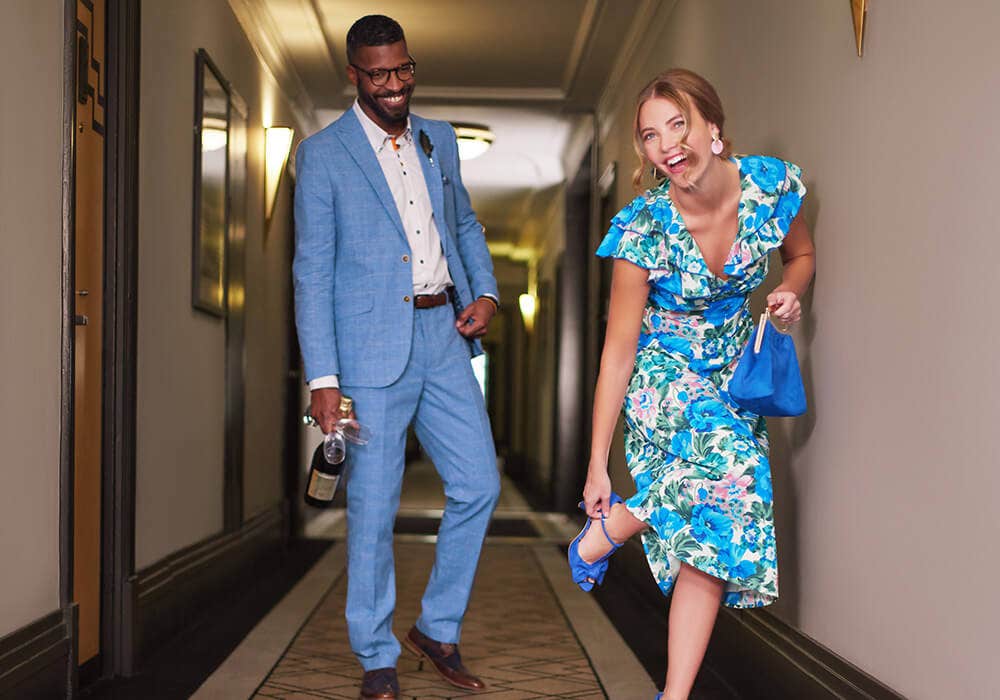 ---
When it comes to hosting the perfect party, there are lots to consider - and His Majesty's Coronation 2023 is certainly no exception. As a historic event that will be a poignant occasion for many of us, it's only natural that in true British fashion, we'll want to celebrate the King's coronation in style.
From themes and occasionwear dress codes to decorations and party food, there's plenty of planning and preparation to be done throughout this extra special Bank Holiday.

If you're stuck for inspiration for your party ideas, we're here to help you ensure it's a celebration to remember!
---
---
What To Wear To A Coronation Party
---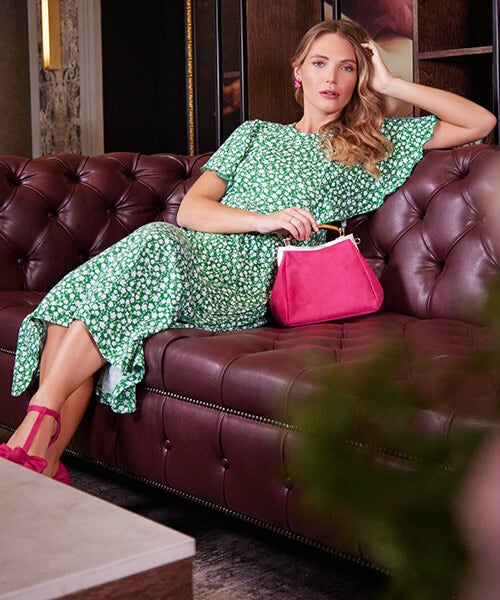 ---
No coronation party is complete without the perfect celebratory ensemble - so swap your jeans and jumpers for shorts and skirts and say "hello" to your spring wardrobe this Bank Holiday.

With UK temperatures slowly creeping up in the right direction, the all-important question remains for this momentous occasion: what to wear?!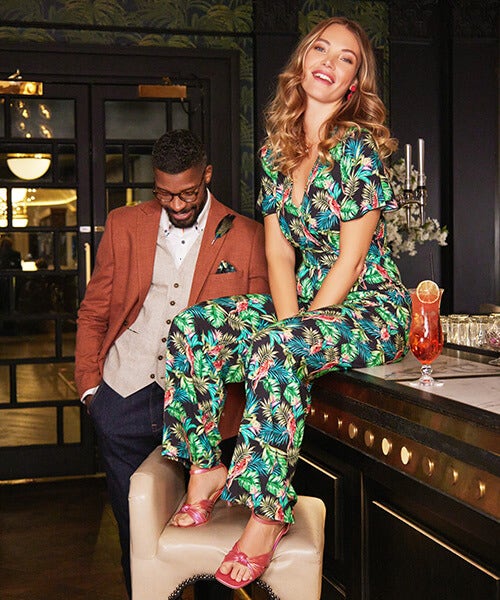 ---
For non-themed coronation parties, it's a question of smart or casual dress code. For casual Coronation Day outfits, anything goes! T-shirts and shorts, a casual jumpsuit, or a skirt with a cami top - these are all cool and comfortable options for a summer celebration. If you require something a little smarter, swapping tees for shirts, flats for heels and the simple addition of some statement accessories or a light blazer thrown on top can instantly elevate any summer soiree look.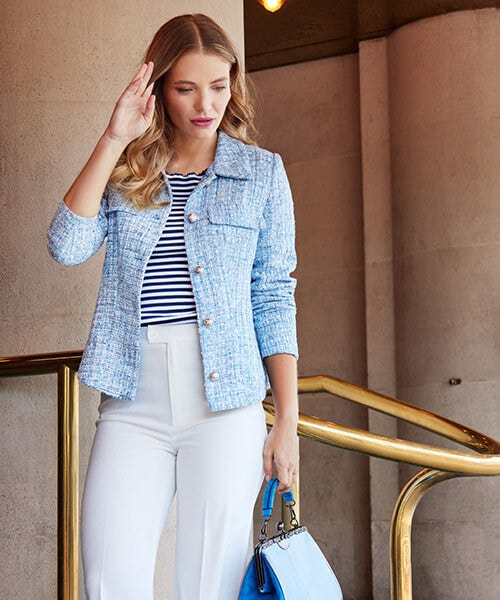 ---
The dress code for themed parties can be, admittedly, a little trickier to crack! Whether you're hosting or simply attending one as a guest, here are a few fabulous, coronation-themed outfit recommendations you can adorn on the 6th of May.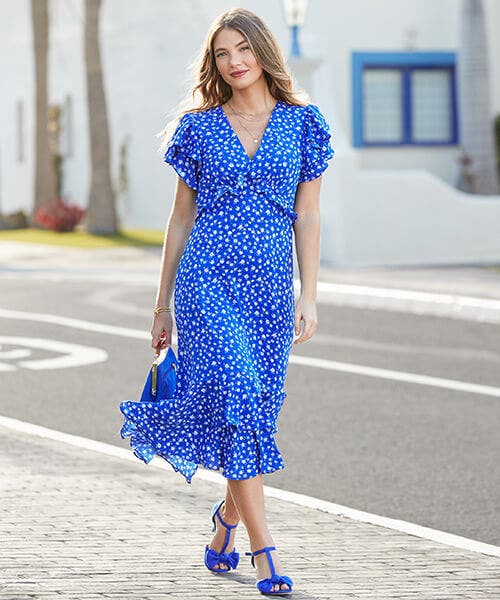 ---
If you're embracing a patriotic party theme, there's no better go-to than red, white and blue outfits, to symbolise our iconic British flag. This might be a singular item of clothing as a subtle nod to this theme, such as a red bandana, handbag or blue hat, or you could go the whole hog and proudly adorn all three in an explosion of bold, British colours!
---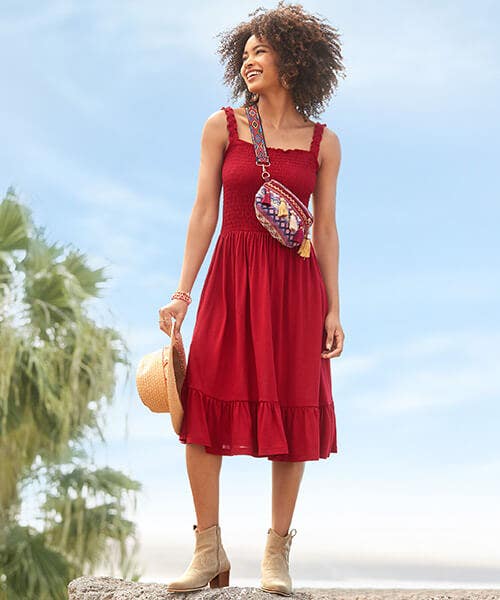 ---
For men: opt for a coloured shirt, such as our Very Versatile Linen Shirt. The ideal, breathable fabric for warmer weather, this piece is available in red and blue and looks perfect layered on top of a plain white tee with shorts.
---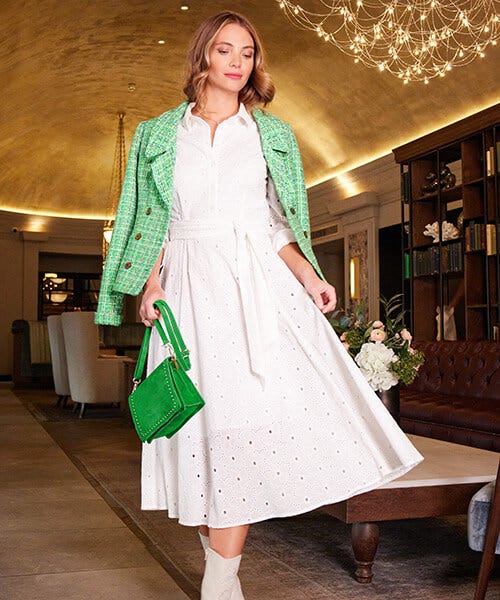 ---
---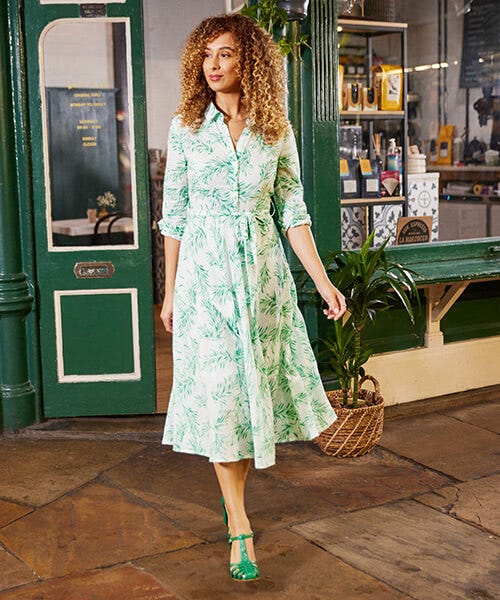 ---
Given the last coronation of Queen Elizabeth II in 1953, 50s-inspired outfits are set to be another popular theme across coronation parties this Bank Holiday.
---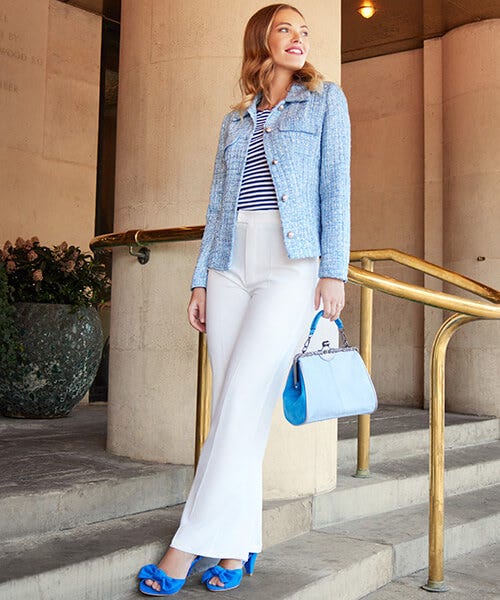 ---
---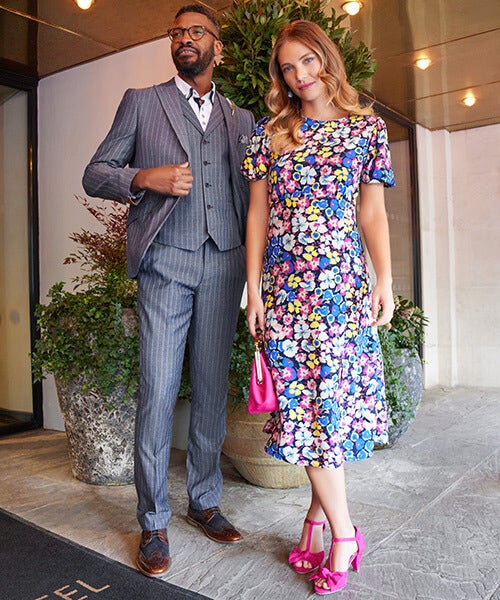 ---
For men: smart trousers and blazers were popular in the early 1950s - so you can take this as an opportunity to go super suave and dress up to the nines! Simply pair this outfit with a preppy pair of brogues and you're good to go.

Still in need of some inspiration? Check out our Summer Event Styling Guide for further men's and women's occasionwear.
---
---
Where to Host Your Coronation Party
---
If you're planning to host a coronation party this Bank Holiday, you may be wondering where the best place is to hold it. Here are a few ideas for you to consider:
---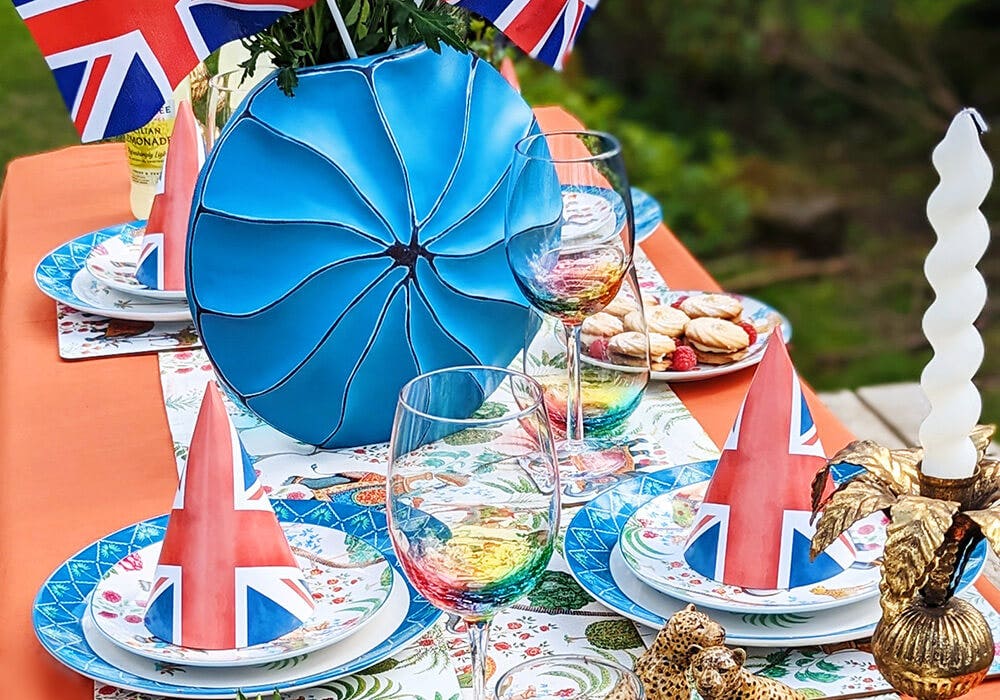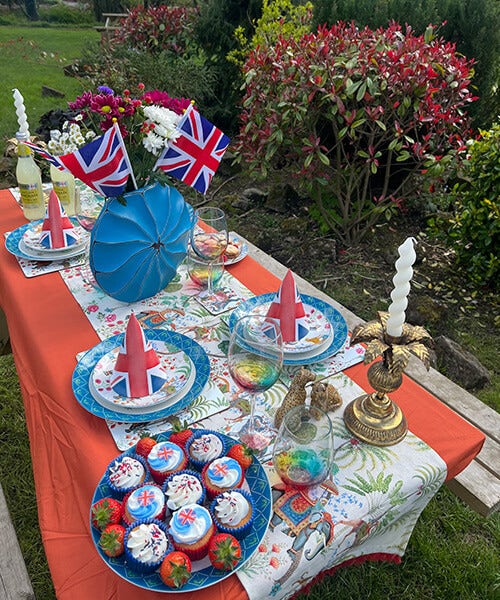 ---
Garden Parties
---
If you want to host your coronation party at your home but want minimal mess, a garden party is the perfect solution. Not only does it save on cleaning up, but it's also a fabulous way to make the most of the summer weather! Looking for top garden party ideas? Transform your space with stylish accessories, such as outdoor seating and vibrant cushions and throws - perfect for keeping your space colourful and comfy as people sit back and relax.
---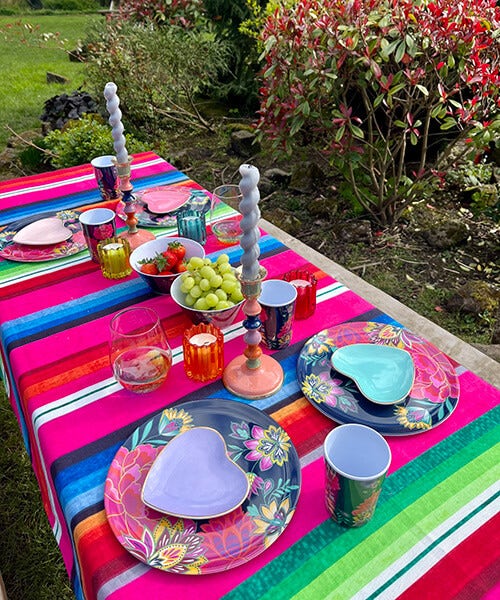 ---
Street Parties
---
In the true spirit of community, many of us enjoy getting together with the neighbours to celebrate big occasions - cue Coronation Day street parties! Ideal for assembling local friends and family, all you'll need to make your street party a success is some chairs, vibrant glassware and picnicware for food and drinks and - of course - music, to keep spirits high as the celebrations continue. If you're looking to keep costs down, be sure to bring a dish or two each that everyone can share.
---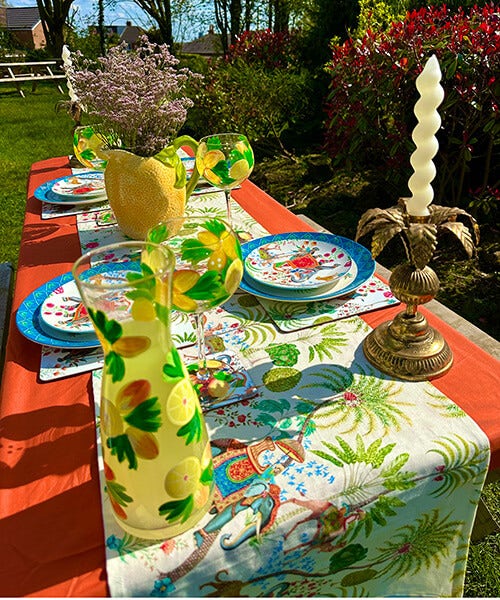 ---
Indoor Parties
---
Don't trust the British weather forecast? We don't blame you! Whether hiring a venue or simply hosting in the comfort of your home, celebrating indoors means the party can continue, come rain or shine. If you opt to head out for your celebration, you can make the most of having no decor or food to prepare - simply sit back, relax and enjoy the party! If you're hosting at home, this is a great opportunity for gathering family and f around the television screen to watch all the live action of King Charles III's Coronation.
---
---
Discover More Joe Browns Summer Styling Tips
---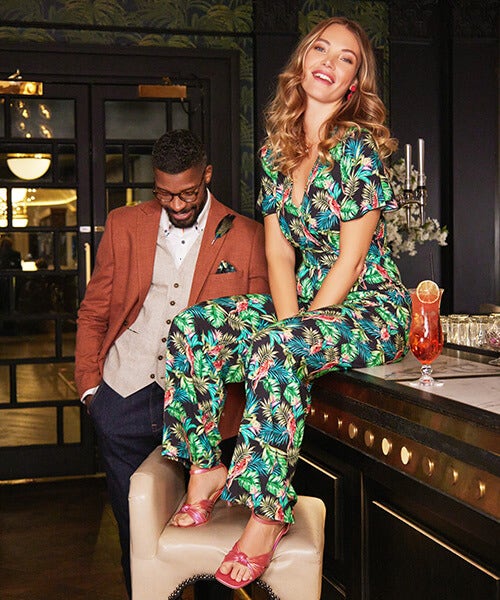 Scroll to top