Finding The Perfect Clothes For Your Body Shape
Finding The Perfect Clothes For Your Body Shape
---
Choosing the right clothes to suit your body type can be a challenge. Will a mini dress hug your body in all the right places, or would a flowing skirt suit your shape best? It's time to start loving your body type and learn which gorgeous outfit choices will give you an amazing confidence boost.
Here at Joe Browns, we love every fruit in the bowl - we're talking about you, apple and pear-shaped ladies! In this blog, we're sharing how you can find the best clothes to help you embrace the brilliance of your body shape.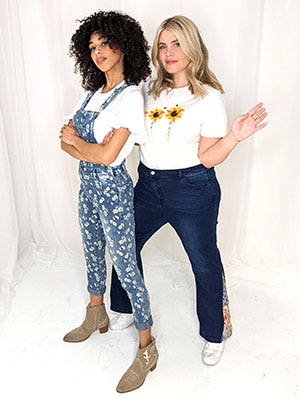 What Body Type Am I?
---
There are five main body shapes: apple, pear, hourglass, rectangle and inverted triangle. You can discover your body type by either looking in the mirror or by measuring your shoulders, bust, waist and hips to find out your body's proportions. Remember - body shape is all about your bone structure, not your weight, so hitting the gym and obsessing over those scales won't change your body type. Embrace your beautiful figure!
If you're not sure you see yourself as one of these body shapes - don't worry! They're just a rough guide to help you understand your body and how clothes might sit on your frame. It'd be boring if we were all the same, right?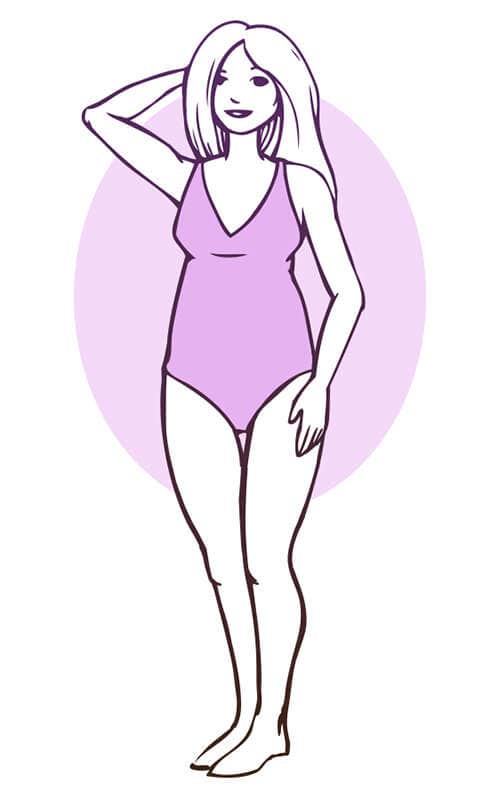 ---
What Is An Apple Body Shape?
---
If you have an apple-shaped figure, your body will have a more circular outline. Your shoulders may be slightly broader than your hips, and you'll have a waist that is less defined.
---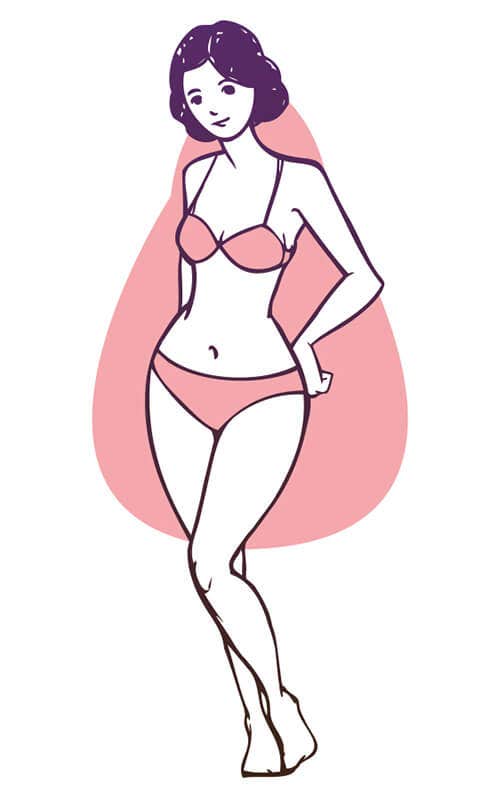 ---
What Is A Pear Body Shape?
---
Sometimes known as a triangle body shape, a pear-shaped figure widens at the hips and legs. If your shoulders and bust are smaller than your curvy hips, it's likely you have a pear-shaped body type.
---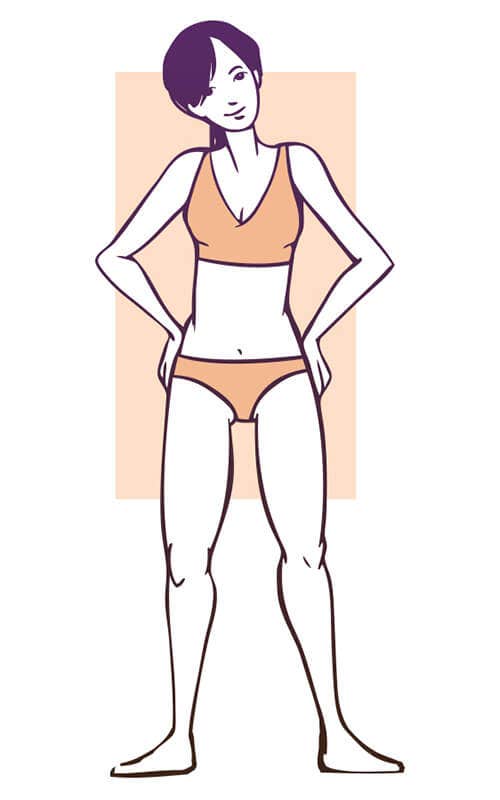 ---
What Is A Rectangle Body Shape?
---
Rectangle-shaped ladies have similar shoulder, bust and hip widths. As all sections of your body will have the same measurements, you'll most likely have an athletic build and lovely straight figure.
---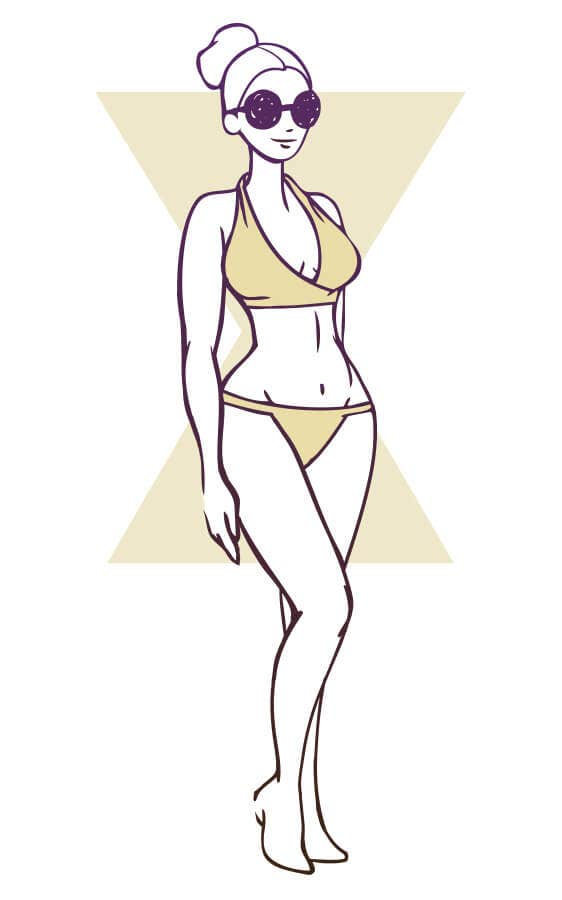 ---
What Is An Hourglass Body Shape?
---
You'll have the classic curvy body shape - larger bust and hips with a defined, contoured waist. Your shoulders and bust might have similar measurements, but you can often tell an hourglass shape by a waist that tucks in towards the middle.
---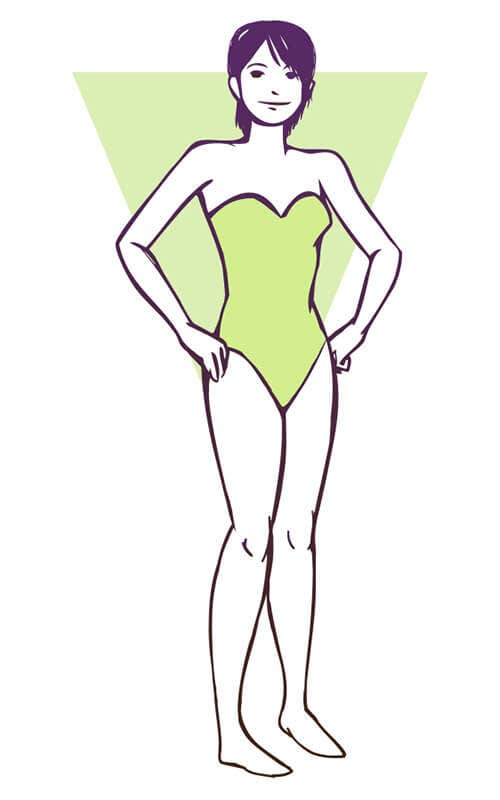 ---
What Is A Inverted Triangle Body Shape?
---
If you have an inverted triangle body shape, you'll have larger proportions on the top half of your body compared to the lower half. You're likely to have a larger bust that narrows down towards your hips.
Here's the important thing… all body types are beautiful! It doesn't matter if you have wide hips, a curvy figure or a straight shape - embrace your gorgeous self and choose clothes that will help you feel fabulous.
---
Here's the important thing… all body types are beautiful! It doesn't matter if you have wide hips, a curvy figure or a straight shape - embrace your gorgeous self and choose clothes that will help you feel fabulous.
How Can I Dress For My Body Type?
---
Let's cut straight to the chase with this one - when it comes to finding the perfect outfit, you can dress however you like to make yourself feel fabulous!
If you're looking for style inspiration to help you accentuate the best parts of your natural beauty, look no further. Here are our top tips for choosing outfits that will suit your body shape.
Best Styles For Our Apple-Shaped Beauties
---
Find clothes you feel confident in and that show off your gorgeous curves! Choose outfits that provide a bit of shape and create a more defined waist, such as a boxy leather jacket and low-rise straight jeans, to really make the most of your apple shape.
If you're on the hunt for dresses for apple-shaped bodies, flowy dresses are the perfect fit. They'll give more definition to your figure and help you look and feel fabulous.
Joe's top tip: Ready to step out of your comfort zone? Try adding a bold pop of colour with clothing such as a colourful top or embroidered jacket to catch the eye.
---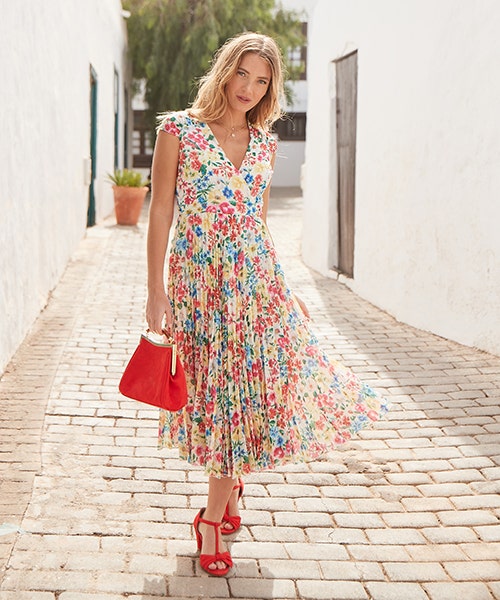 How To Find The Perfect Fit For A Pear-Shaped Body
---
If you have wider hips, you might want to highlight your shoulders and arms instead to create a more balanced look. Cowl-neck tunics and v-neck tops that finish at the waist will help to broaden your shoulders while avoiding adding volume to your hips. You could also consider cinching in your waist with a chunky belt to accentuate your natural curves while also highlighting your upper half.
If you're looking for dresses to suit a pear-shaped body, a wrap dress is a great way to show off your waistline while the classic A-line dress will balance out the upper body and give you a perfectly proportioned look.
Joe's top tip: Jazz up your style with accessories such as a statement necklace to highlight your top half and balance your figure.
---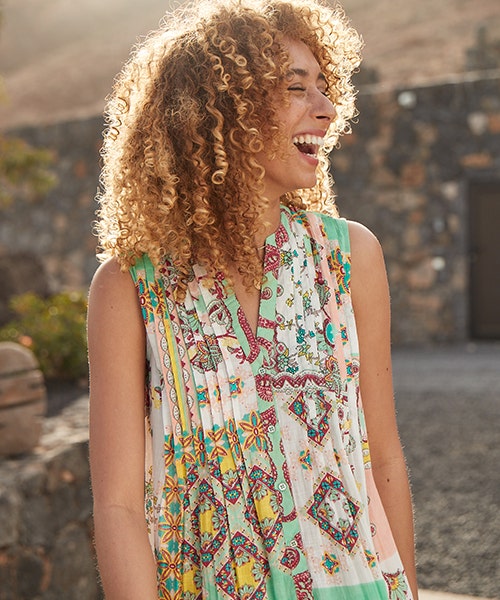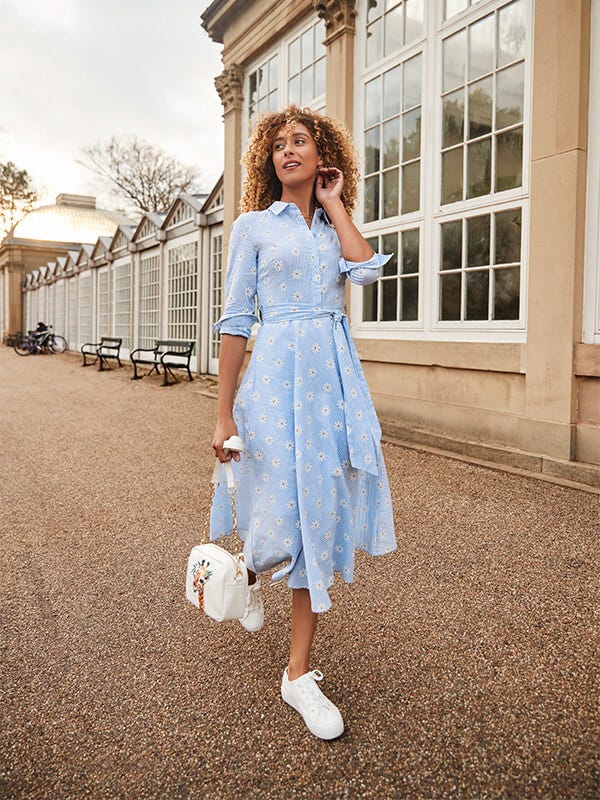 Embrace Your Hourglass Figure
---
You'll want to show off your enviable curves if you have an hourglass figure, so why not choose a tight-fitting dress that tucks in at the middle? Try our stunning Maybelle Shirt Dress. Skirts paired with a fitted top are also a fantastic look and, fortunately for you, hourglass figures look amazing in almost any skirt style from maxi skirts through to pencil skirts.
We know many of you are looking out for the best jeans for an hourglass figure, and slim fit jeans are a firm favourite. Loose-fitting tops and tunics might not be the best fit, but a figure-hugging pair of jeans matched with a tailored shirt will be a sure winner.
Joe's top tip: Choose accessories that accentuate favourite parts of your figure. Want to draw attention to your lovely long legs? Go for a pair of pointy-toe shoes. If you're all about that waist, try a chunky belt to give you a defined waistline. If you want to draw attention to your upper half, a snazzy pair of earrings, a stand-out scarf or even a funky hat will do the trick.
---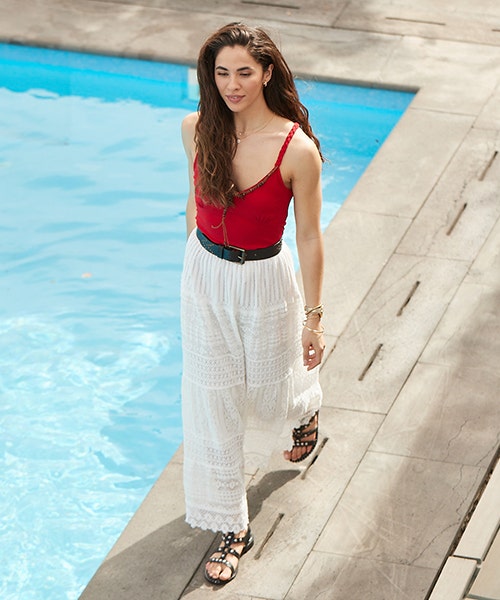 Tips And Tricks For Inverted Triangles
---
Inverted triangle figures have typically broader shoulders, so it's a great idea to show off those legs in a striking pair of checked trousers or a flowing boho dress. Items like these will add volume to your lower body and balance your overall look. We can't get enough of embroidered jeans, flared trousers and bright skirts on an inverted triangle figure.
You can also accentuate your upper body in style by choosing eye-catching accessories or experimenting with bright and bold colours or patterns. How about a pleated floral dress or a loose-fitting patterned shirt?
Joe's top tip: Choose a pair of stunning pastel pink shoes to really elongate your lovely legs. Whether you love wearing heels or prefer a more casual pair of trainers or pumps, a lighter colour of shoe often works best for inverted triangle figures.
---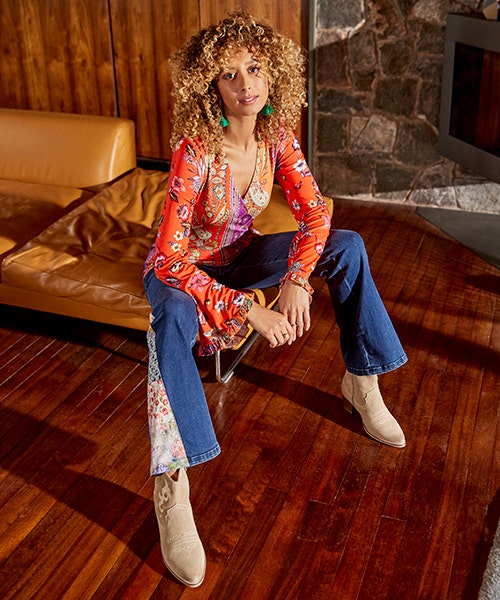 Rock Your Rectangle Body Shape
---
Those with a rectangle body shape may want to find clothes that flatter their balanced silhouette. Think plenty of layers, interesting shapes such as embellished sleeves or ruffles, and bright contrasting colours to make the most of your perfectly proportioned figure!
We love patterned dresses with rectangular body shapes. For example, vibrant polka dots will add a snazzy look to your style. Try experimenting with different colours and textures to add intrigue to your outfit.
Joe's top tip: Add a chunky belt to add definition to your waist. Create the perfect figure-hugging shape to fill you with confidence.
---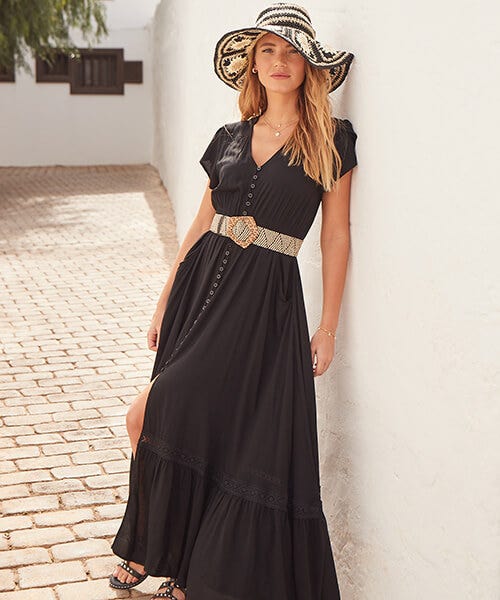 Our Favourite Clothes For Every Body Shape
---
Though you should always try to choose clothes that will make you look and feel fabulous, you don't always have to pick an outfit in the hope that it will flatter your figure. There's nothing more head-turning than a radiating smile and a woman who just exudes confidence.
If you're looking for flexible clothing choices to fit comfortably into your capsule wardrobe, there are a range of 'must have' pieces that every body shape should own:
A great pair of women's jeans
Whether boyfriend jeans suit your shape or you're all about the skinny style, a reliable pair of jeans is a wardrobe staple.
A floral dress
Floaty floral dresses are great for those with wider hips, while an off-the-shoulder option is perfect for apple shapes! One thing's certain - a lovely floral pattern is sure to help you stand out.
Gorgeous graphic tee
V-neck or crew neck, whatever neckline suits your figure, you should always invest in a head-turning graphic tee like our funky Stay Wild top!
Comfy leggings
Whatever your size, shape or style, a pair of cosy leggings are a must-have for those much-needed nights in. Our Sloe Joes range offers a variety of comfy joggers and leggings to suit every figure.
Accessories to match your style
Adding a pop of colour is a great way to balance out any outfit. How about a chunky necklace to draw attention to your upper half, or a stunning boho bracelet if you're going for a short-sleeved style?
The main thing when picking out your clothes is to find the right size. From your top to your toes, you should feel comfy in every outfit you wear. Find your size by checking out our sizing chart. With just a few quick measurements you'll know exactly what clothing size you need to find your perfect fit! The only thing to do next is browse Joe Browns and put together your lovely new look.
Take a look at our Inspiration pieces for more tips and advice on boosting your clothing confidence. Show off your looks with us over on Facebook and Instagram too!
Scroll to top