5 Rosie Ways to Boost Your Mood with Colour!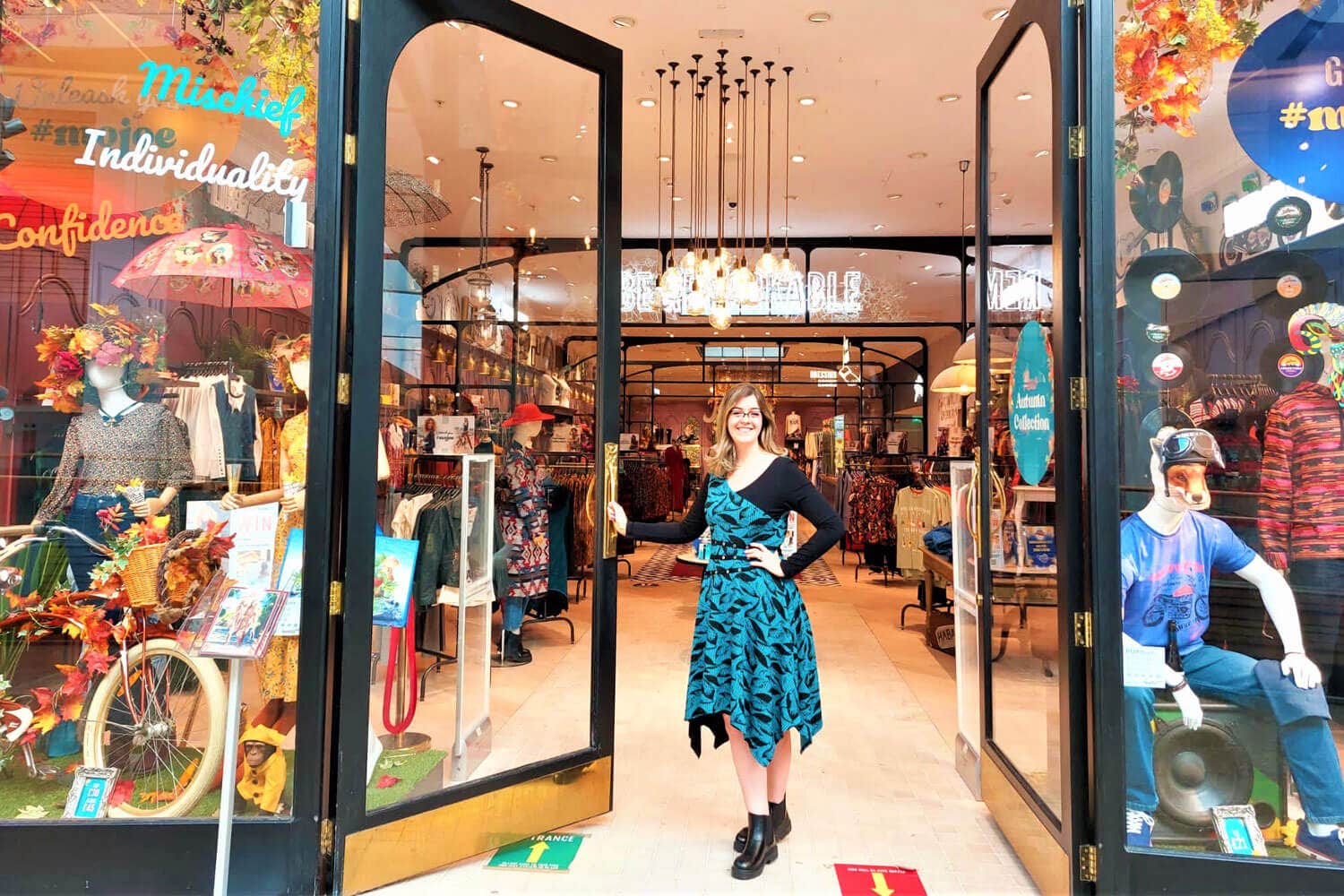 Our new autumn collection is bursting with vibrant colours, designed to fill you with confidence and boost your #mojoe!
If you're wanting to try something new or refresh your wardrobe after lockdown, we have bold and beautiful tones that will help put a bounce back in your step. Adding a splash of colour to your wardrobe can do more than just help you stand out from the crowd, it can help you express your personality and make you feel-good from the inside out.
Follow Rosie, our Meadowhall #mojoemaker, as she shares her top 5 favourite styles and tells us how you can easily boost your mood with colour…
"I love colour because it's such a beautiful way to express myself and how I'm feeling. It also allows me to dress for how I want to feel that day. If I'm needing more confidence or motivation I can dress to affect my mood and bring out the best in myself.
Colour is a fantastic way to show people my creativity and fun side and I love how wearing it differently can showcase my individuality and reflect who I am".
1. Ravishing Red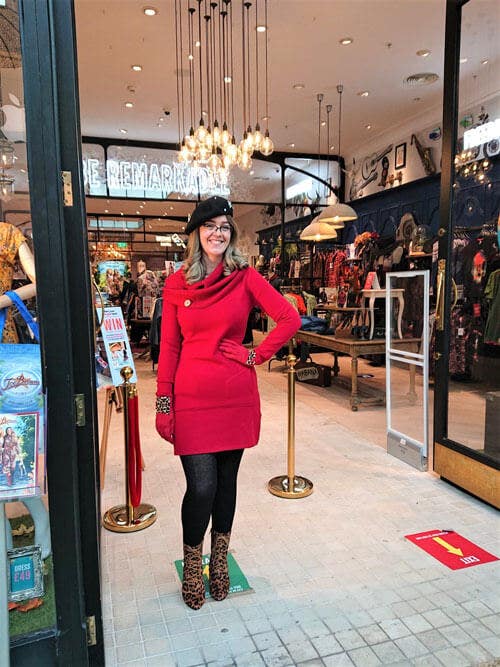 "First on my list of favourites is the Ways to Wear Knitted Tunic (£50). Perfect for a morning pick-me-up, this fiery red tunic gives me the boost I need to kick-start my day in style. Red is the colour of love and excitement, so this tunic is perfect if you want to spice up your wardrobe.
I've teamed it with the Wild Side Ankle Boots (£50), to create the perfect powerful combo. I feel like I can take on anything in this fabulous outfit!"
Shop this look in-store and discover lots more ravishing red styles – it's set to be the colour of the season! Our Enchanting Florals Dress (£40) is another favourite from the new collection.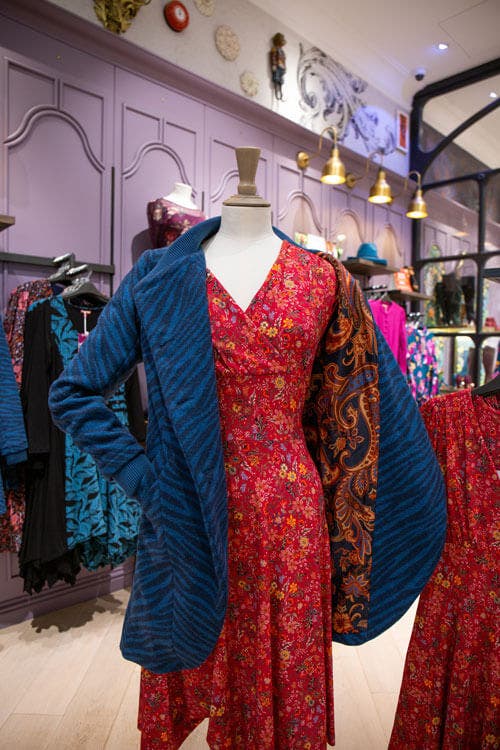 2. Vibrant Orange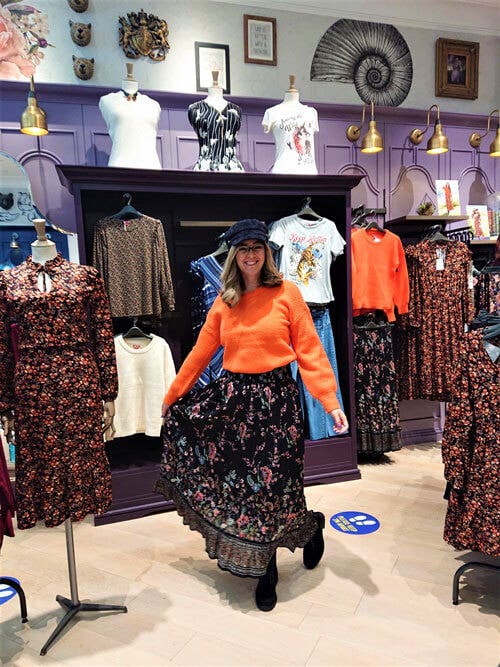 "Next up on my list, is Joe's Favourite Sweater (£40). This orange knit is such a fun and vibrant way to add a pop of colour to your outfit – it's a versatile style that can be paired with lots of different pieces. It's full of positivity and radiates warmth, making it the perfect choice for the autumn months".
It's important to get your daily dose of orange to help boost your mojo! Check out our 70's Vibe Fedora (£25), which will be sure to lift your spirits.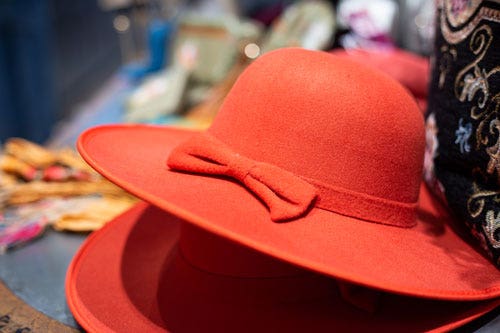 3. Brilliant Blue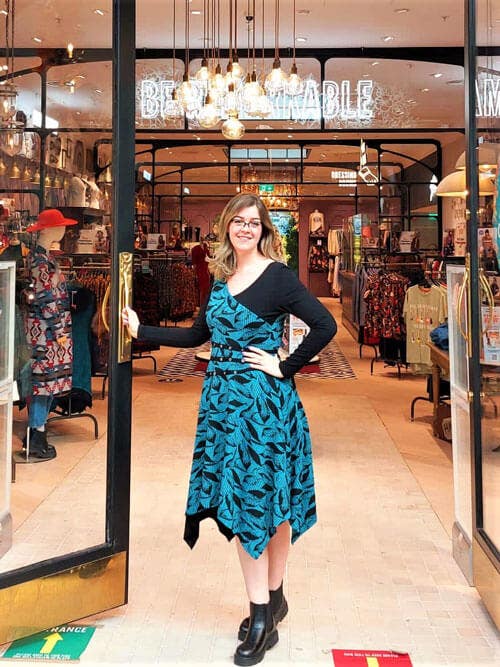 "I absolutely adore the Mix It Up Dress (£50), as it's super-flattering on me and happens to come in my favourite colour! Blue is all about freedom and imagination and it makes me feel confident and calm in my own skin".
4. Mustard Yellow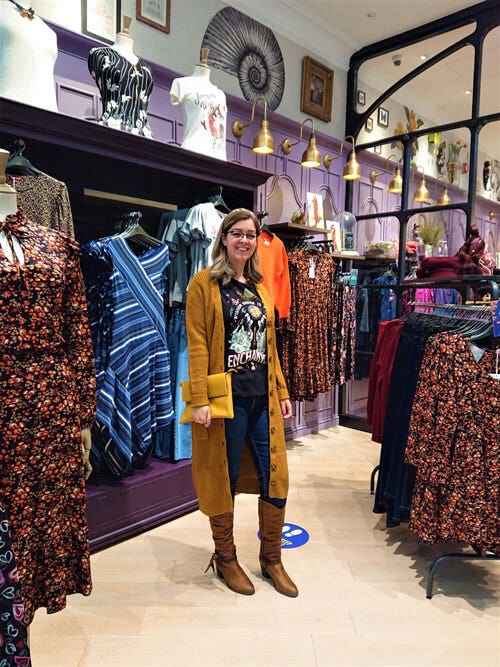 "Yellow is the most vibrant and energetic colour and will bring you joy on the rainiest of days this autumn. The Ultimate Longline Cardigan (£50) is a must-have on those days where I want to feel comfortable as well as confident! This easy-to-wear, cosy cardigan is so versatile and simple to style, with an energetic colour that always brings a cheerful smile to my face. Mustard is a gorgeous tone for the season and looks amazing with everything. I'm wearing it with the Enchanted Graphic Tee (£25), to create a relaxed boho style for the weekend".
Brighten up your day with lots more dazzling yellow styles, like our Vintage Valerie Belted Dress (£49).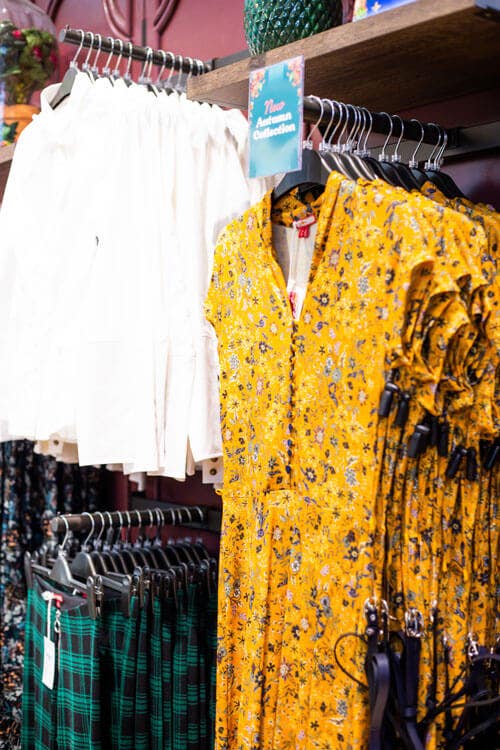 5. Playful Pink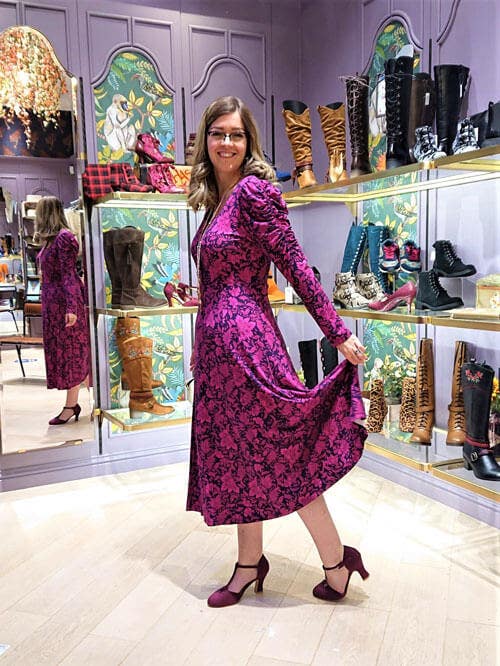 "Last but most definitely not least is the Amazingly Versatile Dress (£45), one of my personal favourites! The playful pink print and sweetheart neckline, perfectly compliment each other and the colour helps fill me with a youthful energy. Whatever the occasion, this beautiful dress will be a best friend that you'll be able to wear time after time".
The Sophisticated Shirt Dress (£50) is another of Rosie's favourites with its bold pink floral print and vintage inspired shape – isn't it bloomin' lovely!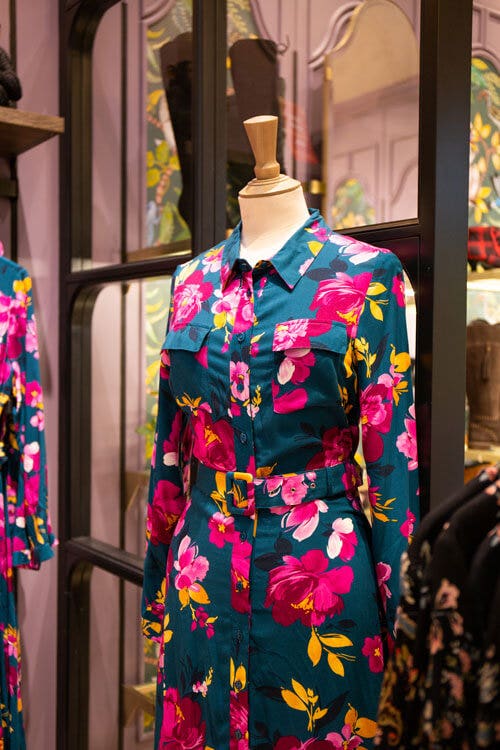 We hope you've enjoyed seeing some of Rosie's favourite colourful styles from the new autumn collection. Visit us in-store to shop all these mood-boosting pieces, plus lots more.
Want to keep up with the latest in-store? Follow our Meadowhall store on Facebook to enjoy competitions, sneak peeks, styling tips, plus lots more fun stuff.
Scroll to top