Come Behind the Scenes of Our Autumn/Winter 2022 Shoot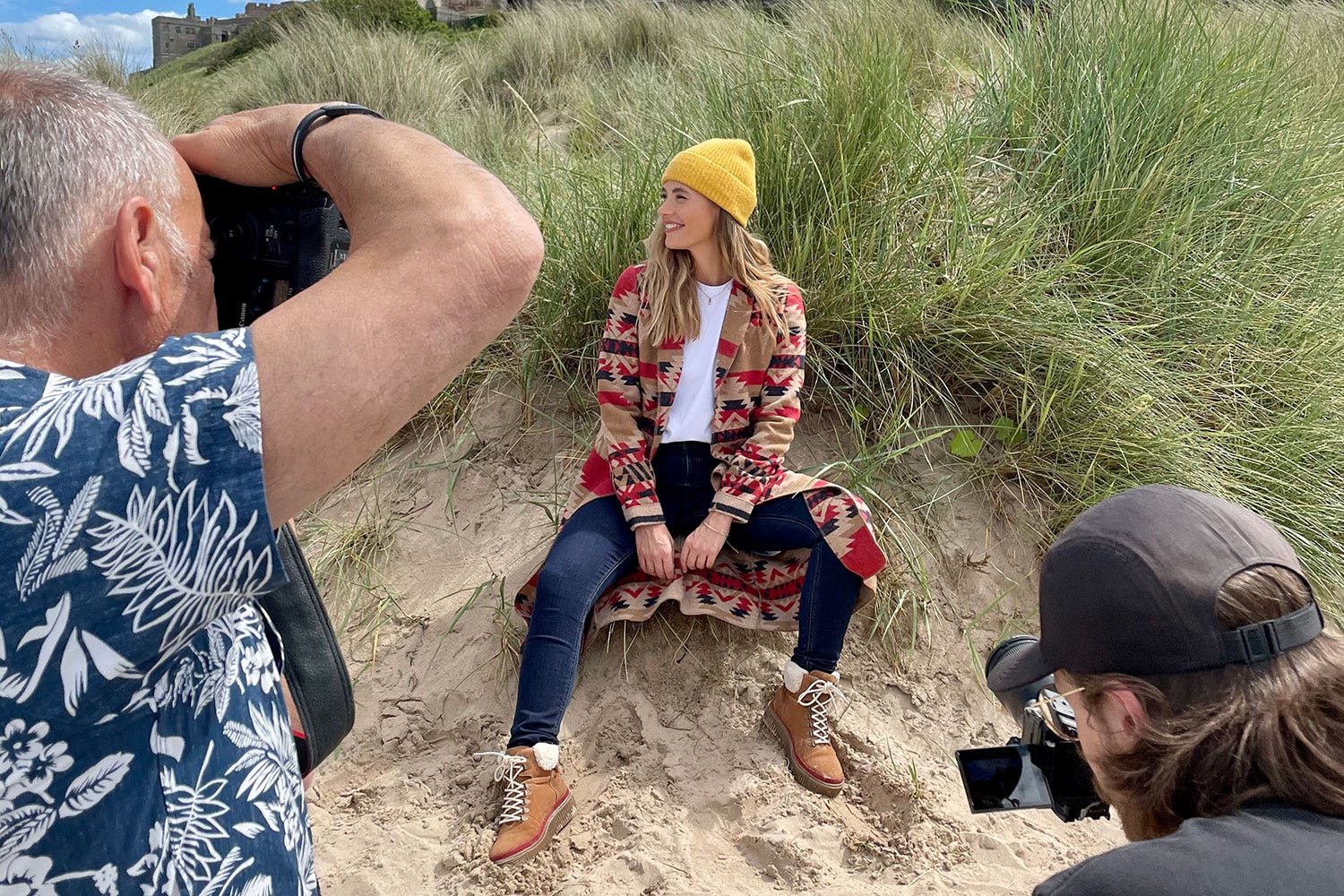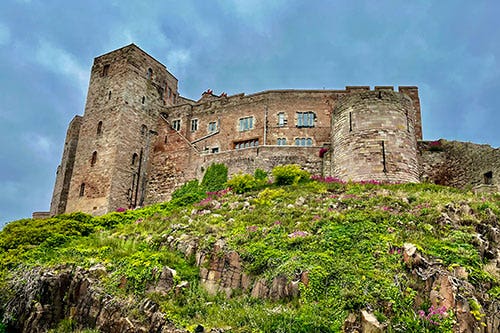 Nothing says autumn more than a breezy coastline and misty castle! We shot our Autumn/Winter campaign on the glorious northeast coast by the village of Bamburgh and it was a huge success. Keep reading to find out what we got up to…
Monday
Monday was a day of prep in the office before heading up north to Bamburgh. We packed up the van and arrived at about 8:30pm to get an early night before the week of shooting. We were welcomed with a stunning sunset and you know what they say. Red sky at night, shepherd's delight.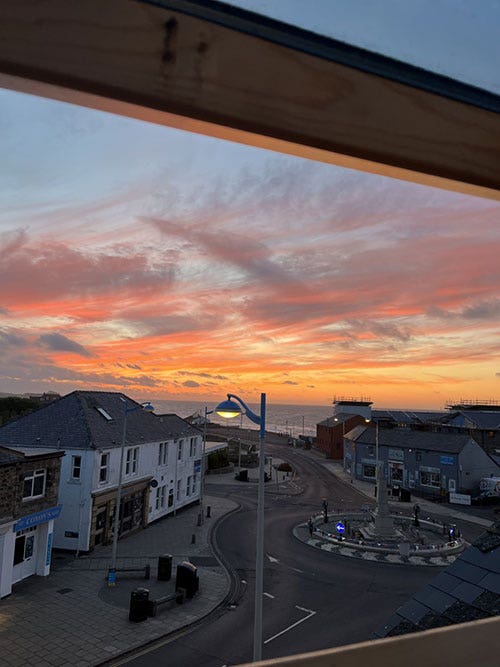 Tuesday
Call time was 9am so we were up bright and early to kick off our first day of shooting. It was a misty start to the day up at Bamburgh Castle which definitely made the shots look autumnal, even if it was June! We gave the mid-week visitors a good show as we jumped from one location to the next around the grounds. Lunch was a quick take out from the castle cafe then we were given permission to shoot inside for the afternoon.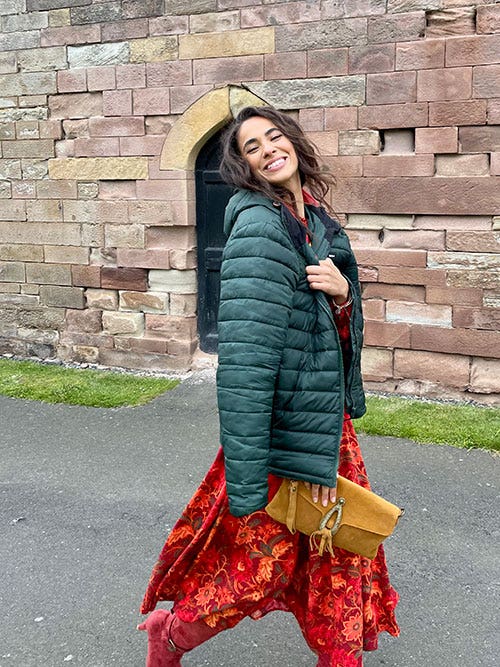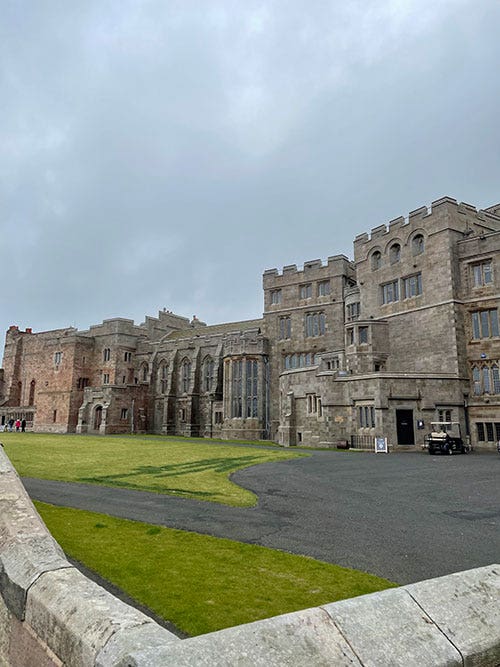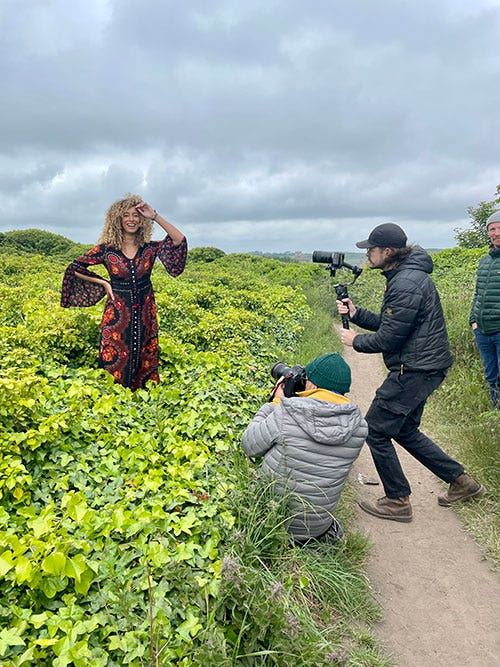 We took over the grand King's Hall which was a Victorian masterpiece. Fun fact - the magnificent false hammer beam ceiling is made with teak from Thailand. The events organiser at Bamburgh castle also told us that Indiana Jones was filmed in that exact room. Talk about extravagant!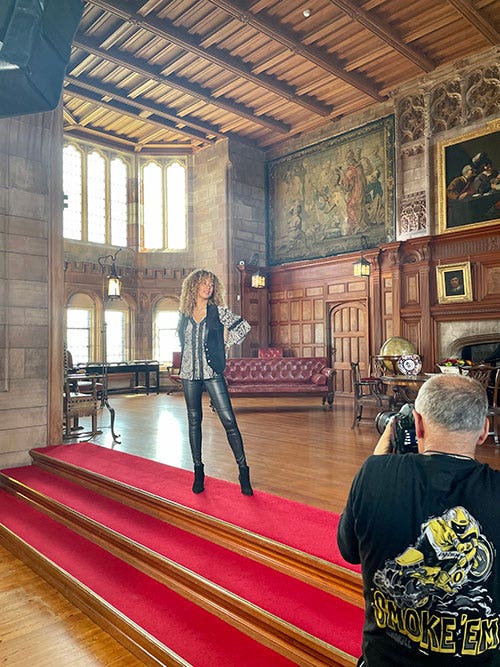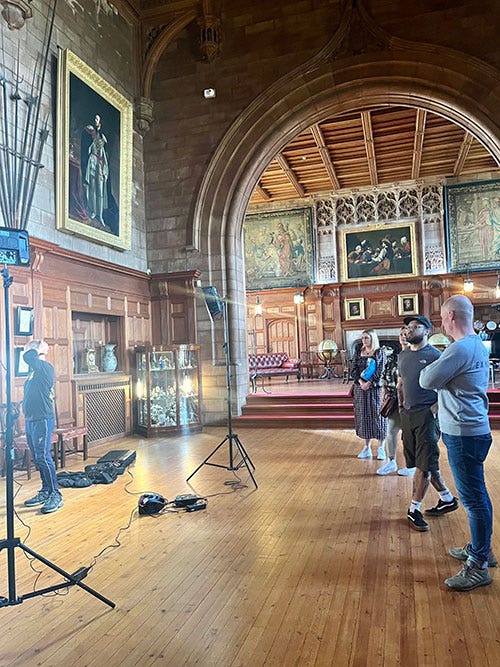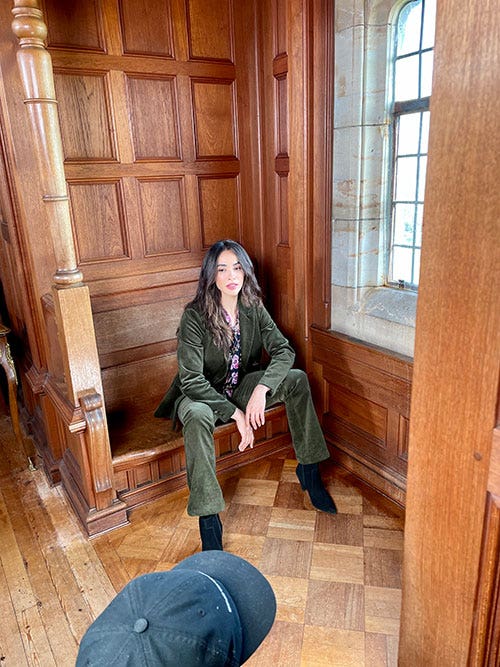 The fog burnt off by late afternoon, so we made the call to carry on shooting while the weather was on our side. We'd seen the forecast for the next day, and it wasn't looking pretty, so we jumped in the van and made the most of the blue skies by shooting in the village. We wrapped at about 7:30pm then headed straight for a well-deserved team meal at a local Italian restaurant.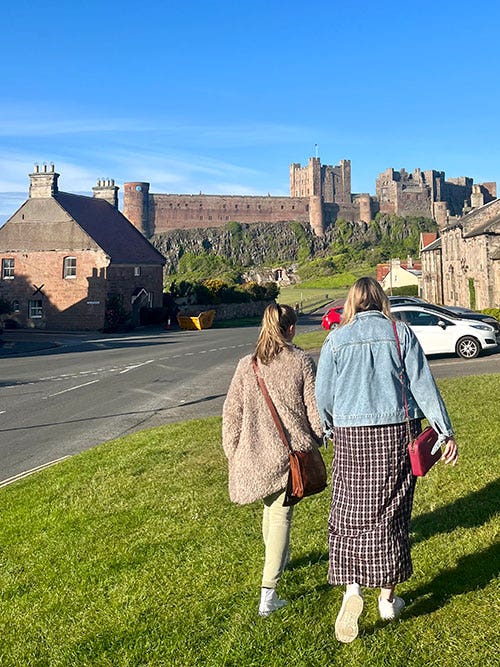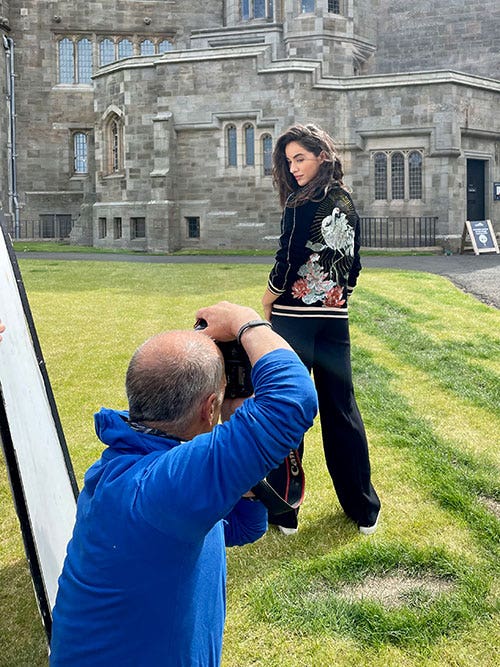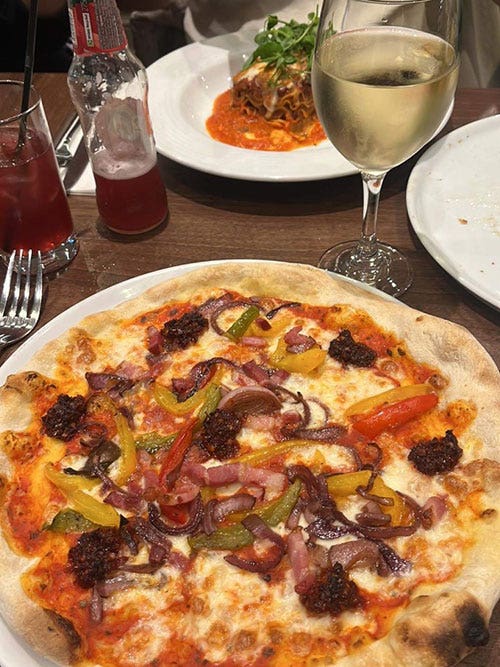 Wednesday
The heavens opened and we were faced with down pours all morning. The lovely manager at The Lord Crewe Hotel kindly offered their reception as a space to shoot in as we took shelter from the rain. We got about 4 looks in the hotel then a few doors down we piled into a quaint cafe to capture some more casual looks. We paid our thanks by ordering the whole crew lunch then jetting off to our next location, the pavilion.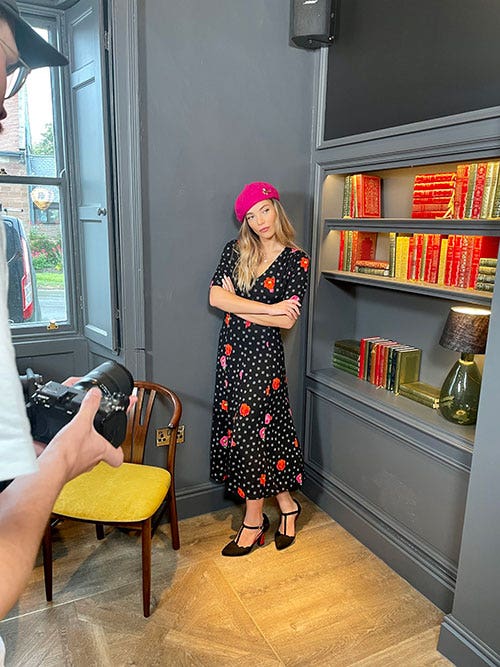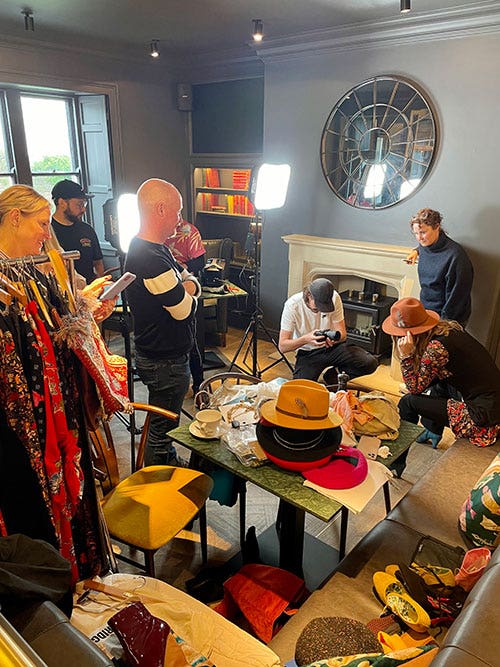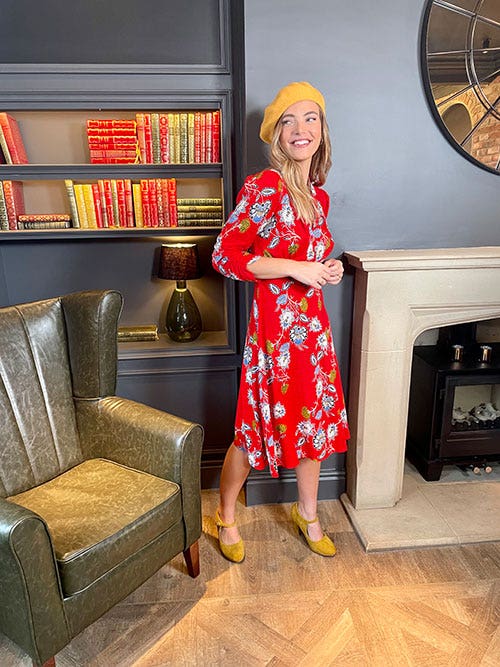 The afternoon consisted of speedy outfit changes in the back of the van, a bit of drizzle and some amazing shots. We weren't going to let a bit of rain dampen our spirits! Then of course, being by the sea, we had to make a stop for fish and chips for our evening meal. They went down a treat, except for our French model, Karen, who politely declined the British classic and went for a veggie burger instead. She doesn't know what she's missing!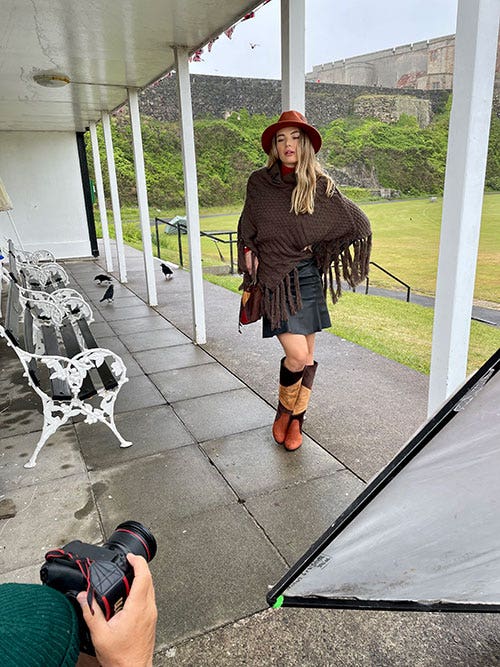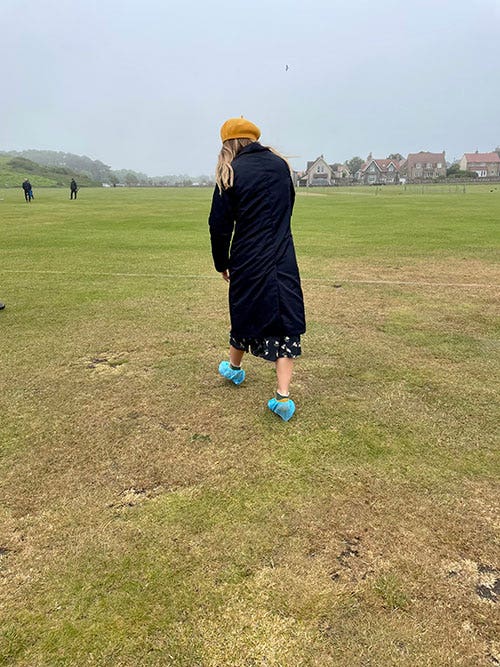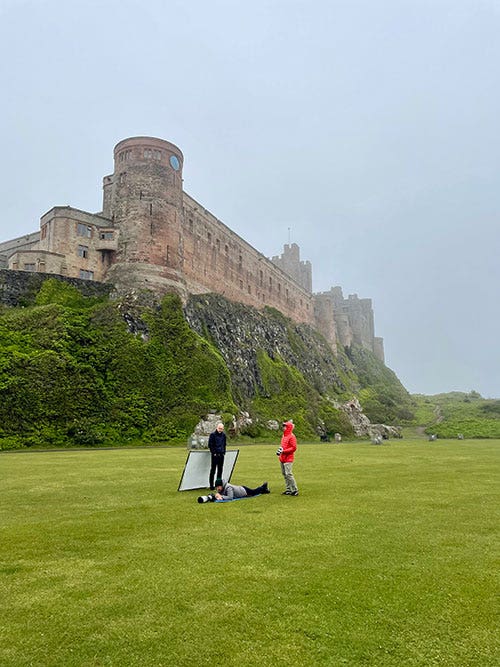 Thursday
The weather gods had heard our prayers and we were treated to beautiful warmth and sun for our final day of shooting. It couldn't have come at a better time as we'd planned to shoot on the beach all day for a boho look. The sun cream was on and we captured some gorgeous styles in and amongst the sand dunes.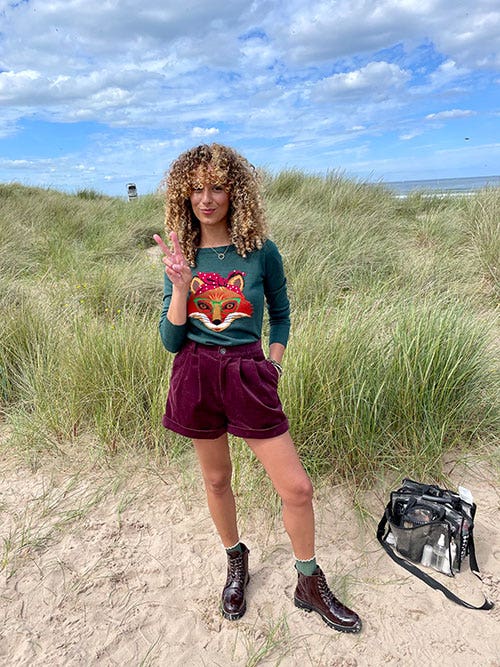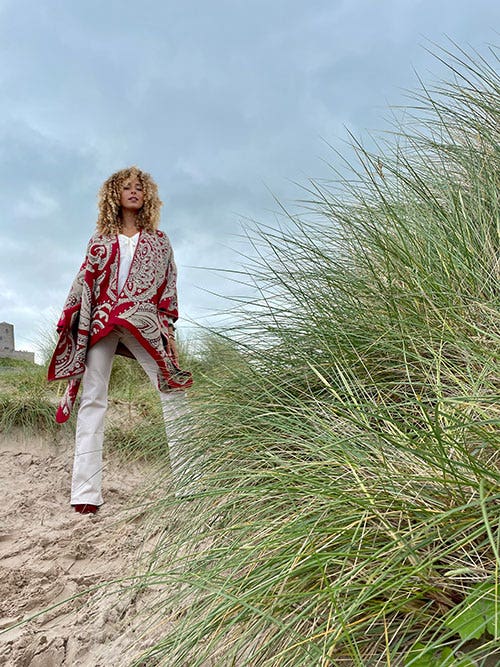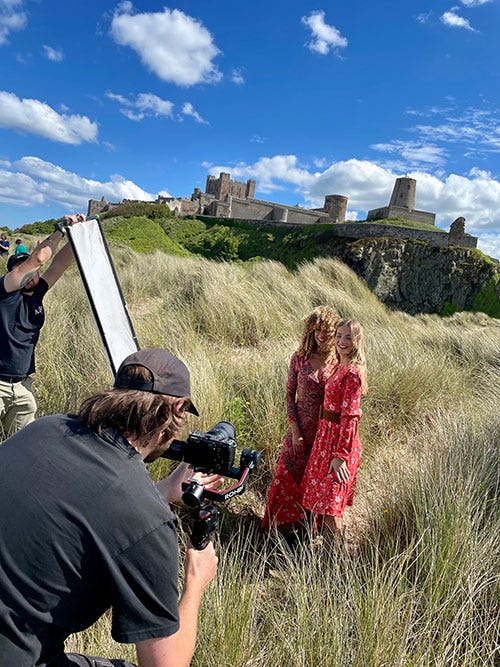 And that's a wrap! We finished at about 5pm, said our goodbyes and headed off on our 3-hour journey back to Leeds.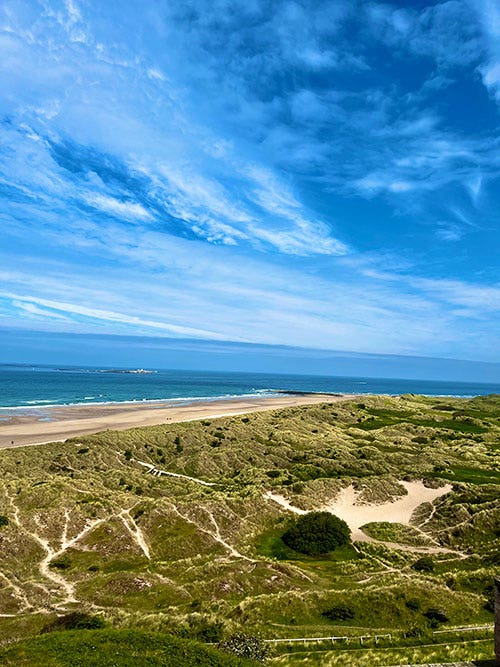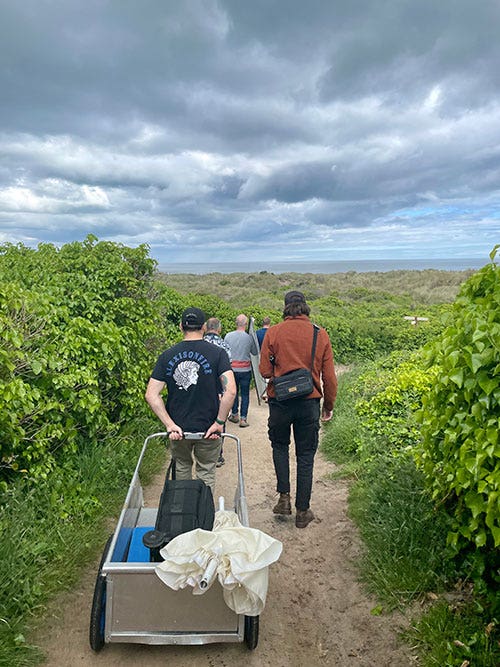 It was definitely a shoot to remember with unpredictable weather, breath-taking views and even better company. Come rain or shine, we made it happen and that's the Joe Browns way! It also helps having an amazing team bring the products to life.
We hope you've enjoyed our photoshoot round up and are looking forward to seeing the end masterpiece in August!
Joe
Scroll to top