Upcycling - Building a bike back to its best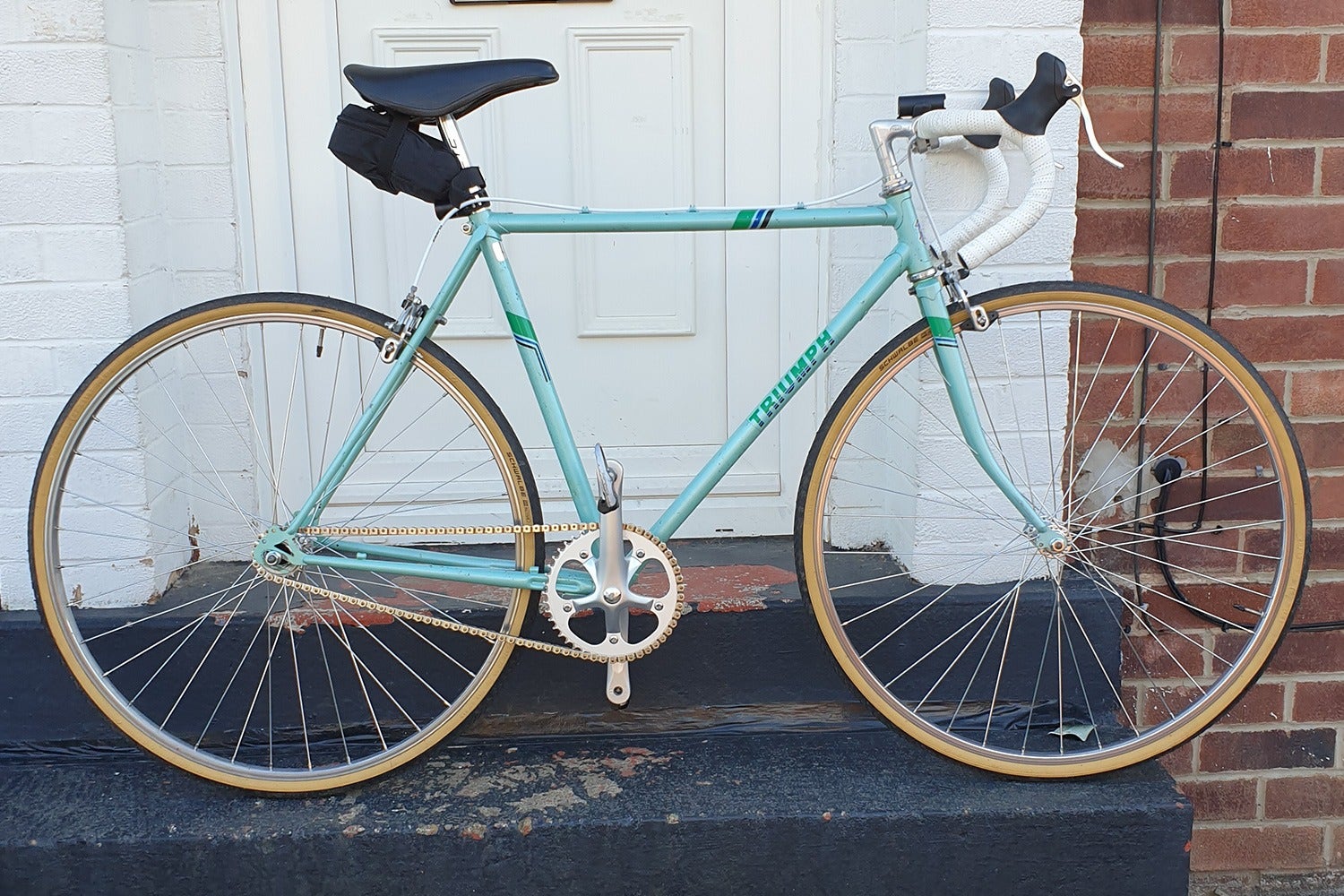 Hi guys, Ben here. I've only gone and managed to blag myself a bloody blog!
I know what you're thinking. Who is Ben?
Well I'm JB's Web Designer delivering you all the lovely email and web content. I'm an avid cyclist and I'm the guy in the office who always sends around sponsorship forms for whatever mad event I'm doing... like my recent 100 miles on the turbo trainer for the NHS and Marie Curie Nurses whilst in lockdown.
Now times have been tough, and for me the months spent working full-time from my home office were really strange.
That being said, I managed to get out on my bike, explore my local area during my daily exercise and, the main reason I'm here, I only went and built a bike!
Pre-lockdown I found a worn out 1980's road bike on Facebook Marketplace. I bought it for only £30 with the intention of making a Single Speed or Fixie bike for my commutes to work.
Well several months later, with a budget of £200, a DIY bike book from amazon, plenty of elbow grease, lots of actual grease… here she is.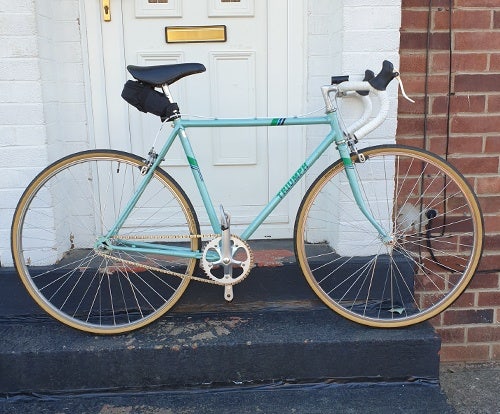 Also did I mention she is a Triumph? The Joe Browns Motorcycle Brand of choice (I'm sure you have seen our Bonnies). Obviously when I saw the brand and the colour I couldn't resist.
If you're interested, below is a run through of the rebuild from old battered bike to a fresh-looking single speed.
Here was my purchase - rusty, caked in grease, the gears wouldn't change, the chain was worn out and the wheels were buckled. Great. An actual rebuild then!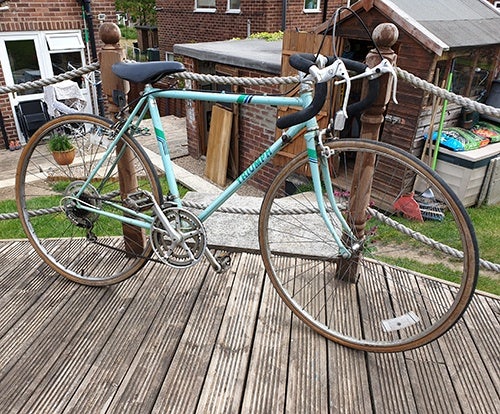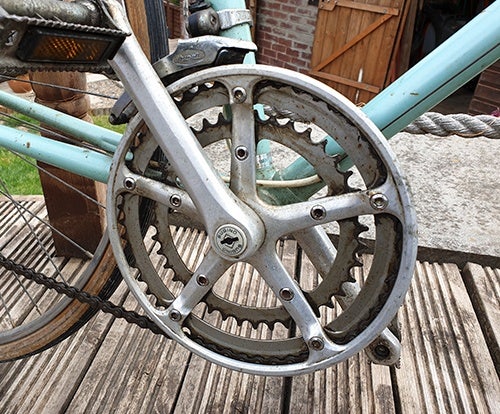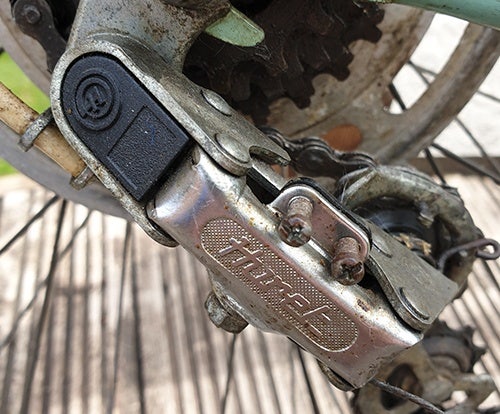 Firstly, I totally stripped it down. Made some tools for removing the head cups and got to work scrubbing the rust off with Autosol Rust Remover, Tin Foil and determination.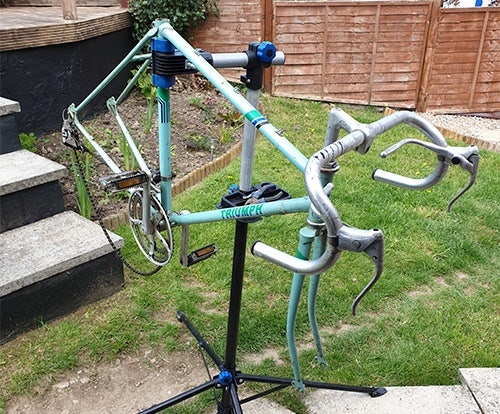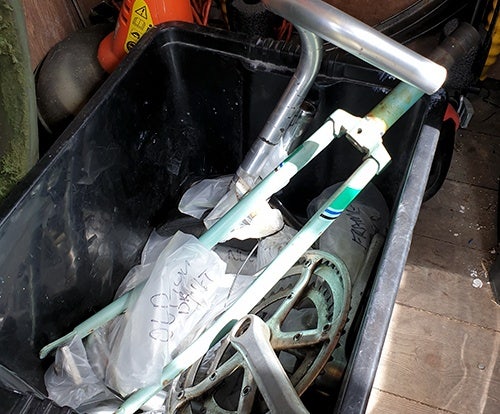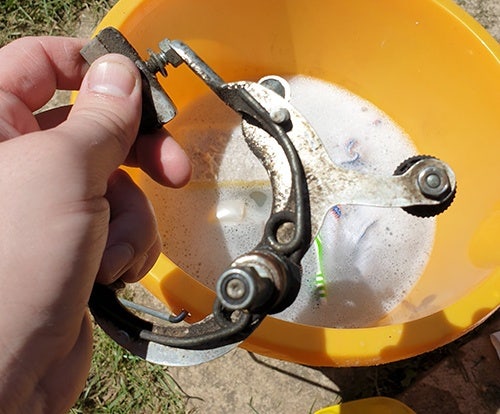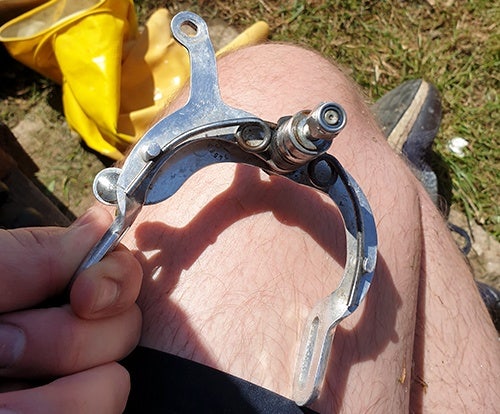 Next, I cleaned up the existing parts I could reuse like the brake callipers, brake levers, saddle and handlebars.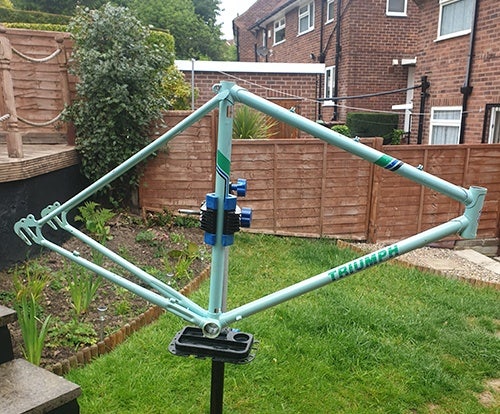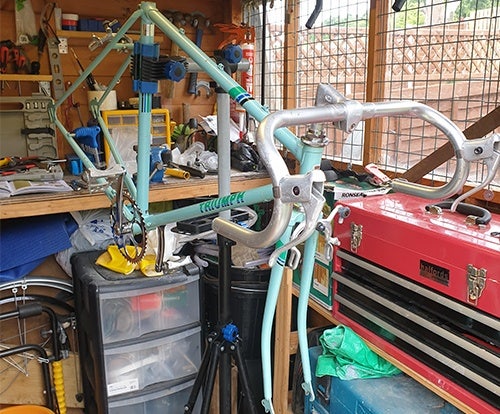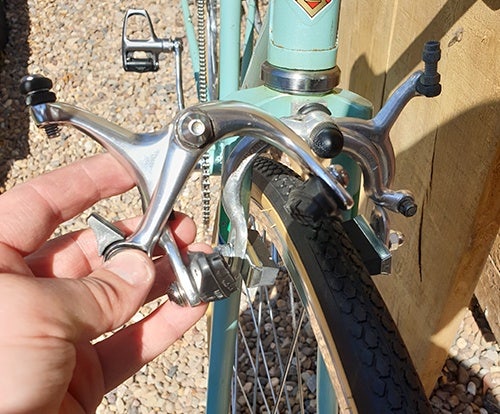 Now for the expensive but fun part…
New cranks, chain, cables, seat post, wheels, tyres, tubes, brake pads and handlebar tape to name a few.
My first ride with the retro brake levers felt like it was directly from the 80's and was a nightmare journey.
So I stripped them off, removed the bar tape, slapped on some brand new modern levers, re cabled and re-wrapped the bars. Perfect!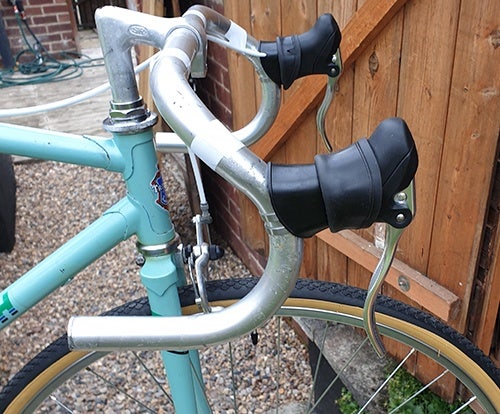 But yet again I had an issue with my cranks. So back to the drawing board. I went online to Barcelona brand Santa Fixie and ordered some new cranks.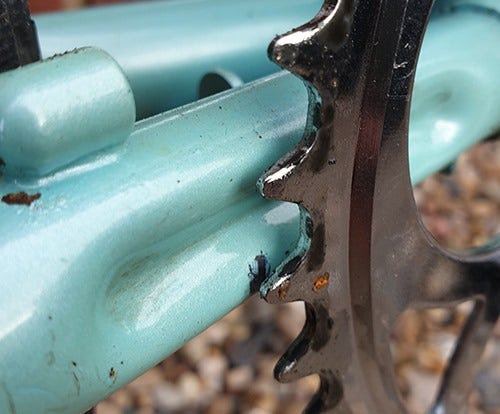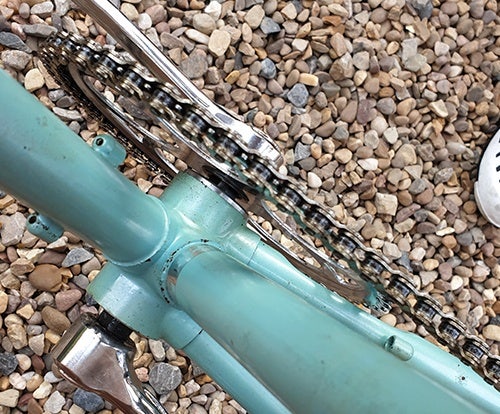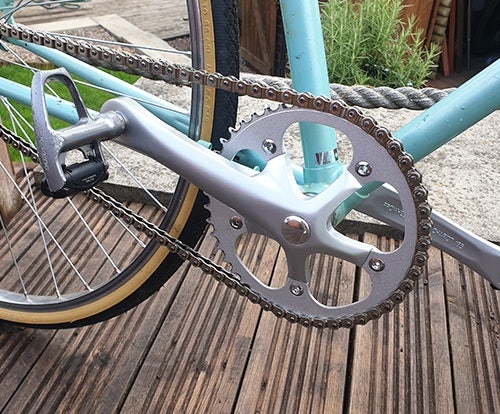 A few days later the new cranks were fitted, all bits tweaked, and the rest is history.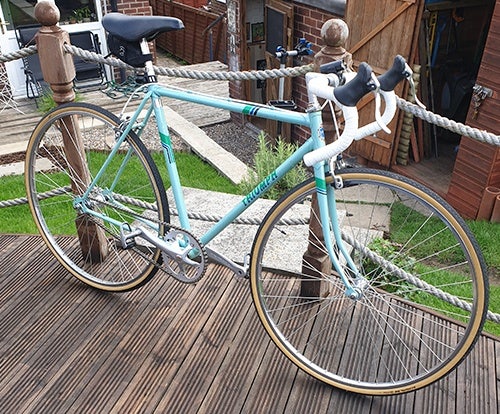 I've been commuting back and forth from the office ever since.
It still needs some bottle cage mounts fitting with a recessed rivet gun, but other than that it's finished.
What do you think?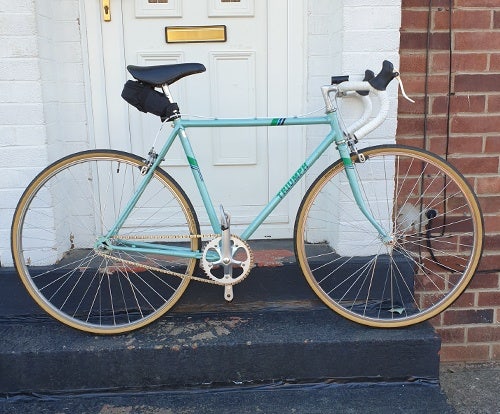 The rides have been good fun, especially the downhill… the uphill not so much! I definitely have a new found appreciation for gears.
Building a bike has been enjoyable and I felt a real sense of accomplishment doing it by myself. The added benefit was knowing I'd saved a bike from its pending doom of landfill. If you've got any inclination to upcycle a bike of your own I'd say give it a go.
I'm already on to my next project - a classic Peugeot set up for gravel riding. Maybe I'll tell you about it if I'm ever allowed near a blog article again!